Toblerone is giving away four personalized limited edition packs designed by Filipina illustrator and calligraphist Louise Anne Dimagmaliw to celebrate #FriendshipDay on July 30!
Major trips abroad, listening to tales of heartbreak, sharing the weirdest of memes, being the first to like on Instagram—we all express our friendship in the most colorful, personal ways. Whether you're twin souls, besties, #squadgoals or frenemies, friends are the family you choose.
This season's Toblerone packs use colourful animal-themed illustrations to depict thoughtful statements about friendship.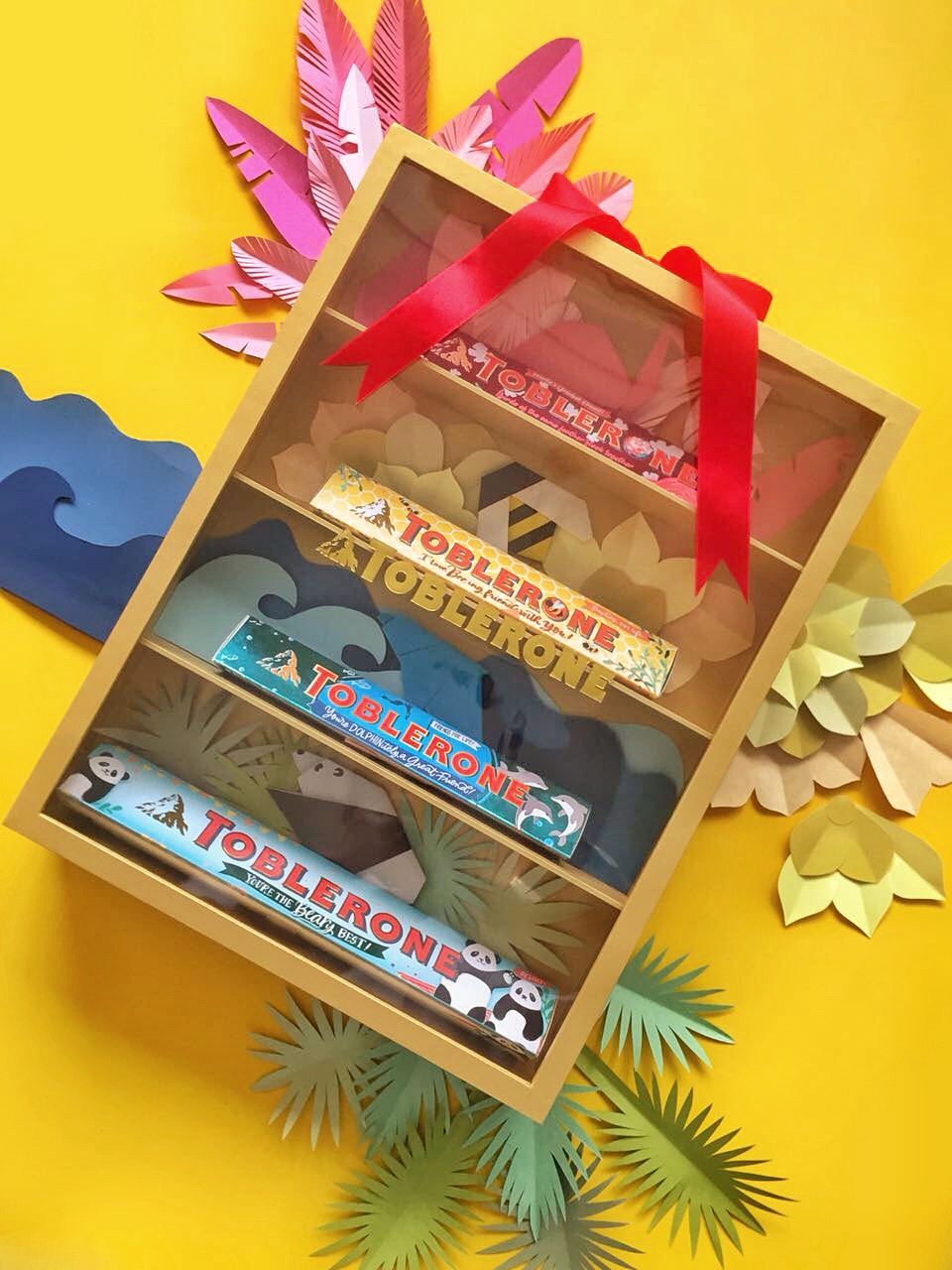 How does a cute pair of bees with the sentence, "I love BEE-ing friends with you" sound, or a trio of pandas exclaiming "You're the BEARy best!"
This diverse group of friends brings warmth and wonder into our lives. There is bound to be a Friendship Day Toblerone pack to match your friends' personalities and the message you've always wanted to tell them. You can also personalize your gift by designing or writing messages on the blank side of the pack.
On July 28, Toblerone will choose up to 1,000 lucky winners to receive their own #FriendshipDay packs to thoughtfully design and give away to their friends. All they have to do is upload a barkada photo with their group's name on it (they can decorate the photo as they choose), post it on social media (Facebook and Instagram), include the hashtag #FriendshipDay and tag @tobleroneph.
Winners will be contacted via direct message.  This promo runs for a limited time, from July 15 to 22, 2018 nationwide.