MANILA, Philippines – Marriott Manila celebrated the 4th year of Marry Me at Marriott with a bang on Wednesday at the Marriott Grand Ballroom in Pasay City.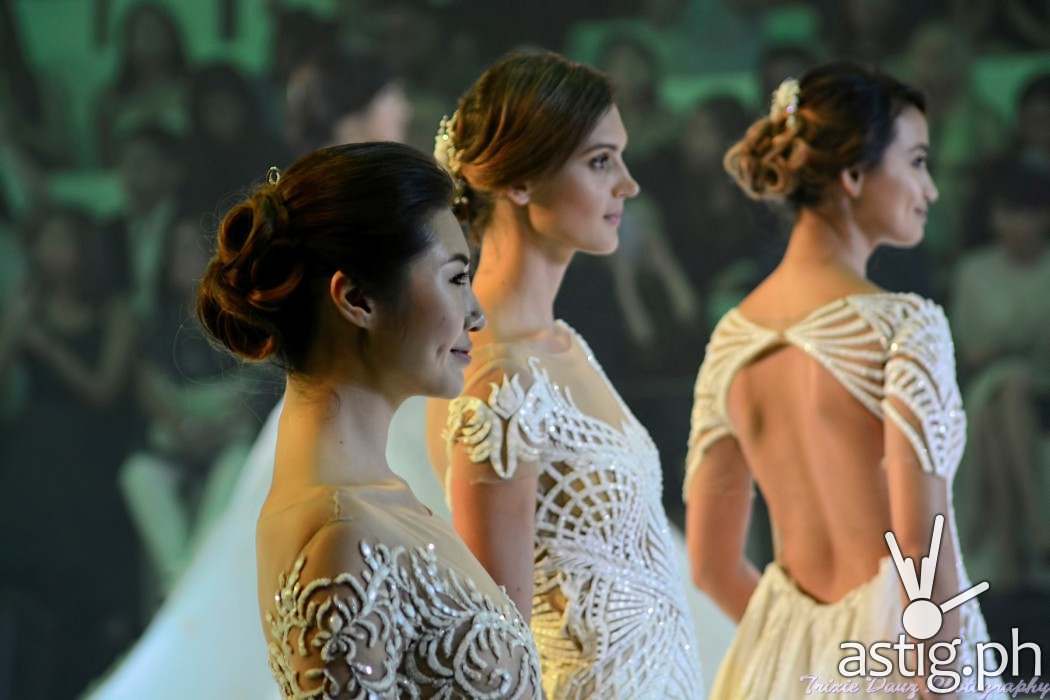 The world-famous hotel chain treated its guests and members of the media to a showcase of cutting-edge wedding gown designs from four of the top local names in the fashion industry: Mark Bumgarner, Francis Libiran, Ryan Madamba, and Cary Santiago.
What are the best wedding gown designs for the modern-day bride? Here are our top picks for the night.
4. Ryan Madamba
Ryan Madamba sticks to the classic look but adds interest with the use of textured fabric. Unfortunately, the textures are difficult to appreciate without colored lighting since the fabric is all in white.
His gowns would go well in vintage or rustic vintage-themed weddings.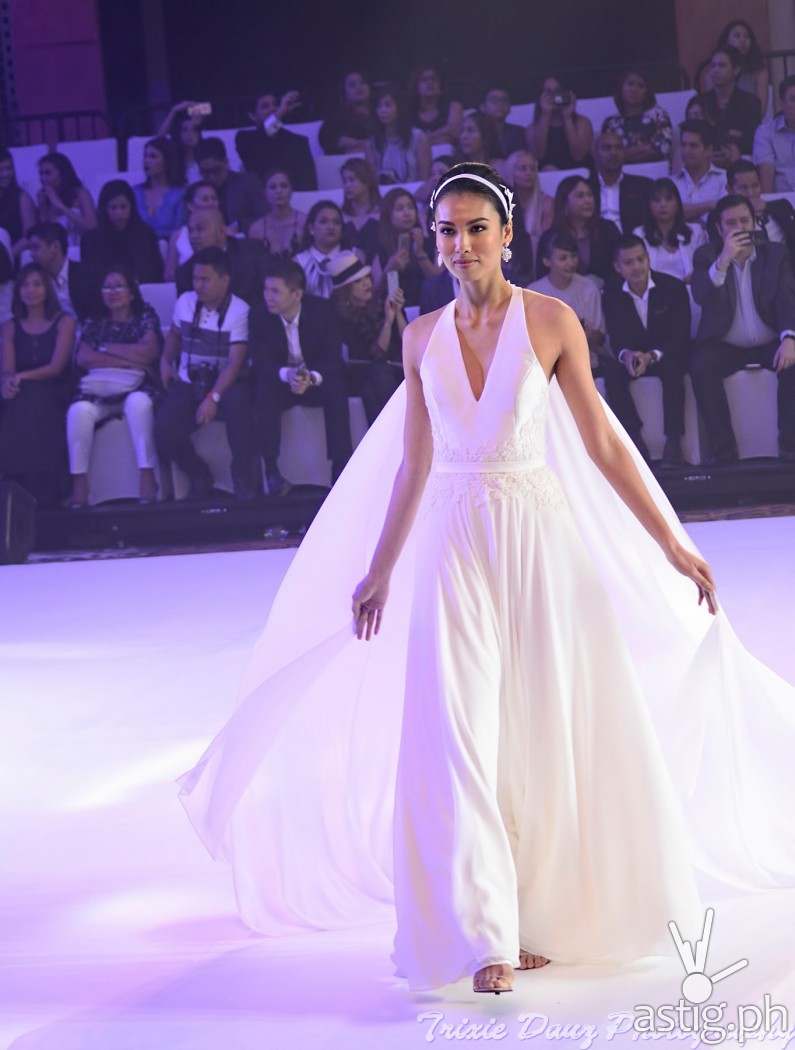 3. Mark Bumgarner
Mark Bumgarner's style fuses modern elements with into a classic and elegant base. The result is a balance that would fit in almost any wedding theme – be it modern or vintage.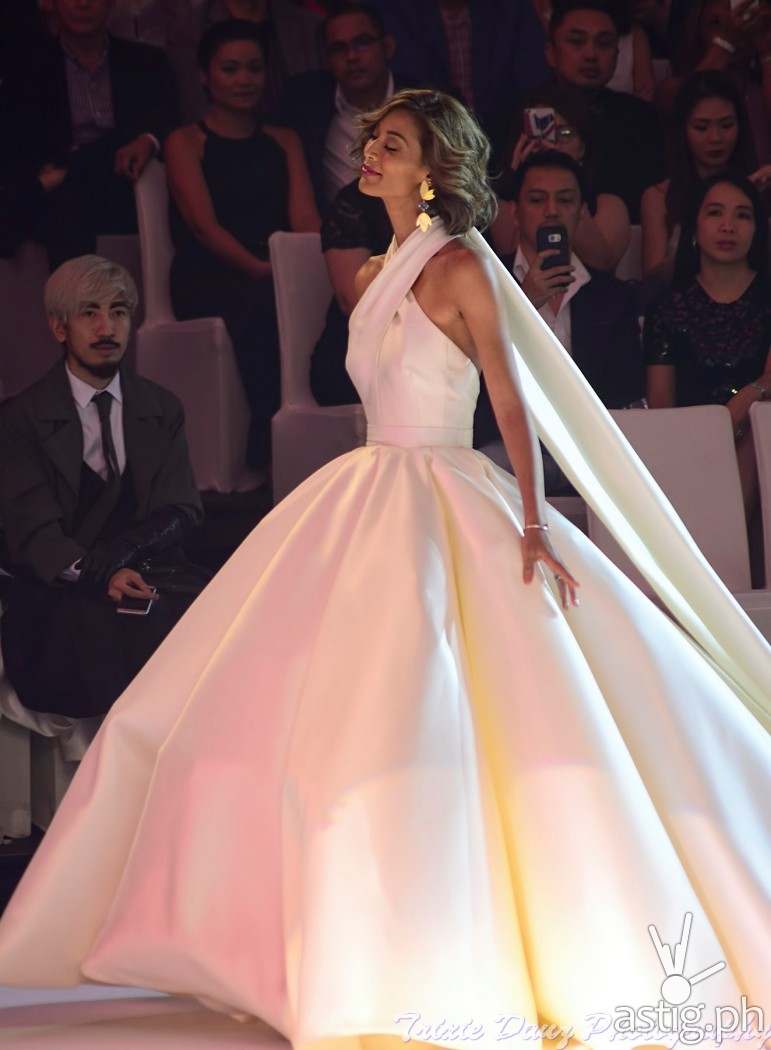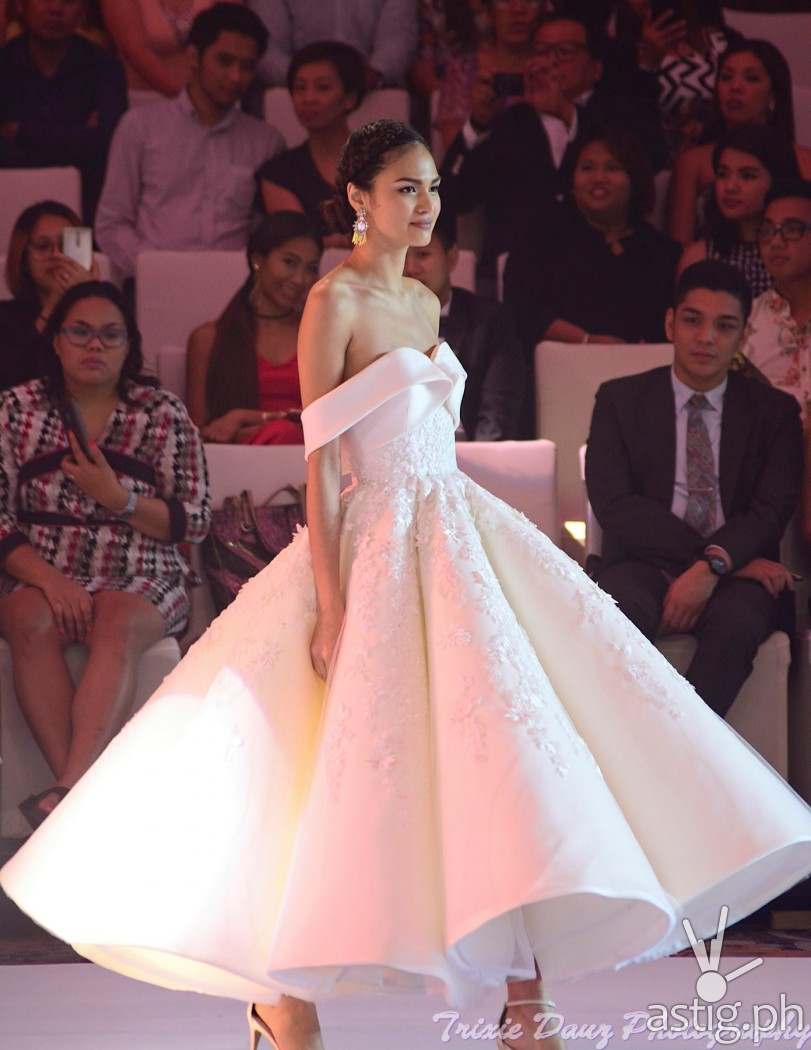 2. Cary Santiago
Cary Santiago's designs are very edgy – his gowns tend to exaggerate on textures, resulting in a very "3-dimensional" look. As a result, his designs really stand out even in harsh lighting.
The photo below should explain why this is our #2 pick of the night.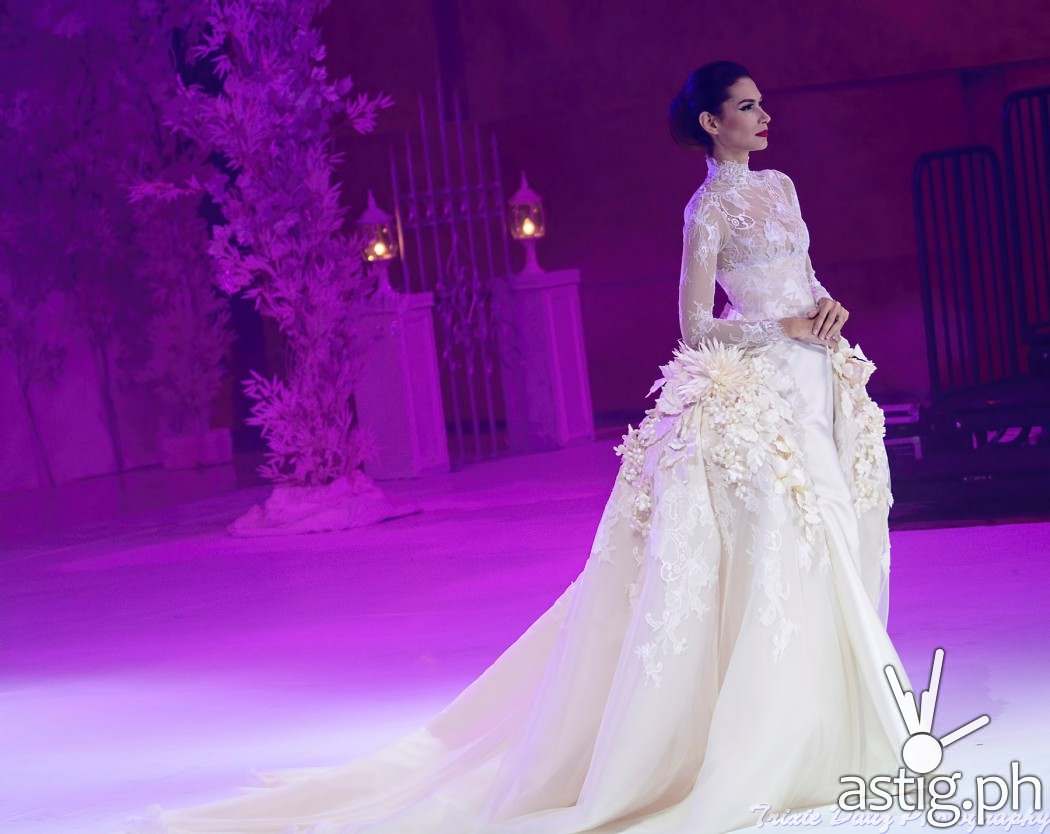 1. Francis Libiran
Francis makes generous use of intricate laser-cut designs with loads of beadwork, resulting in a very modern look that will certainly make any bride stand out.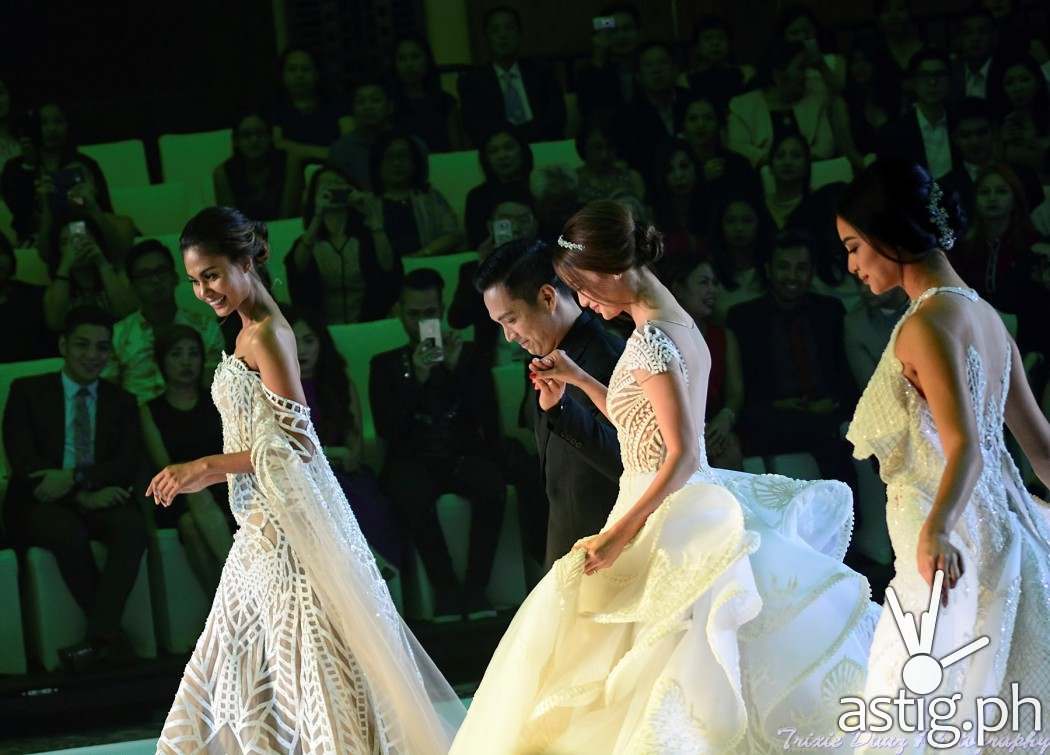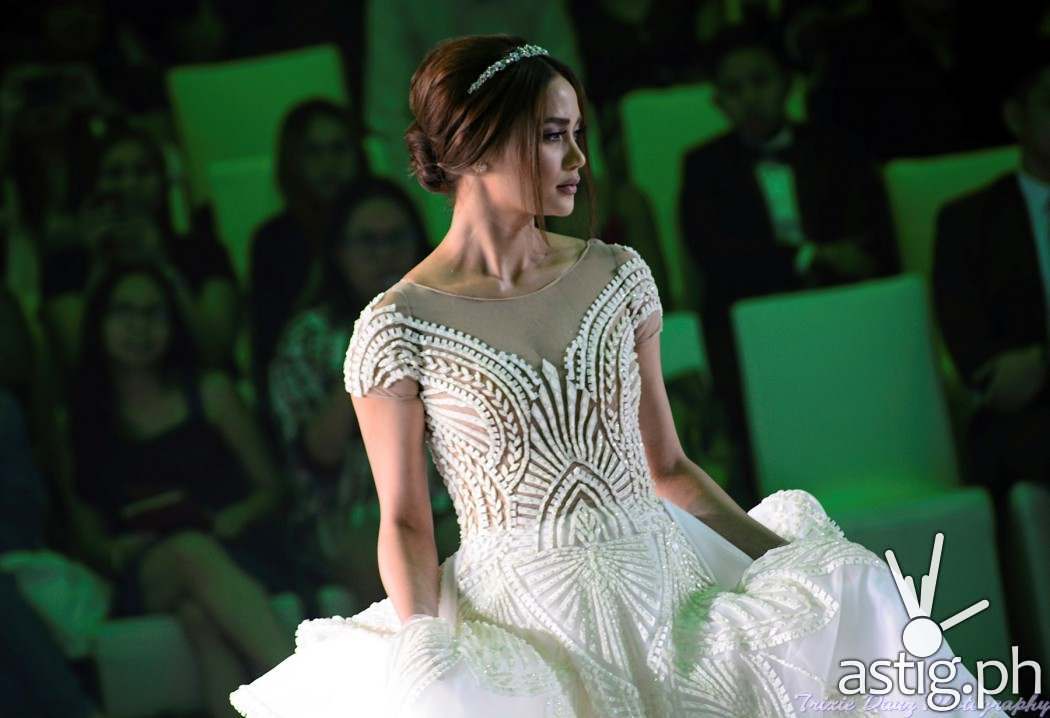 This particular style gets our top pick of the night: