MANDALUYONG, Philippines – Sick of spending your weekends at the malls in Metro Manila? Check out Trampoline Park: Zero Gravity Zone located at The Portal in Greenfields District, Mandaluyong City.
Co-founded by Mark Hogsden from England, the park officially opened its doors to the public on February 9, 2016.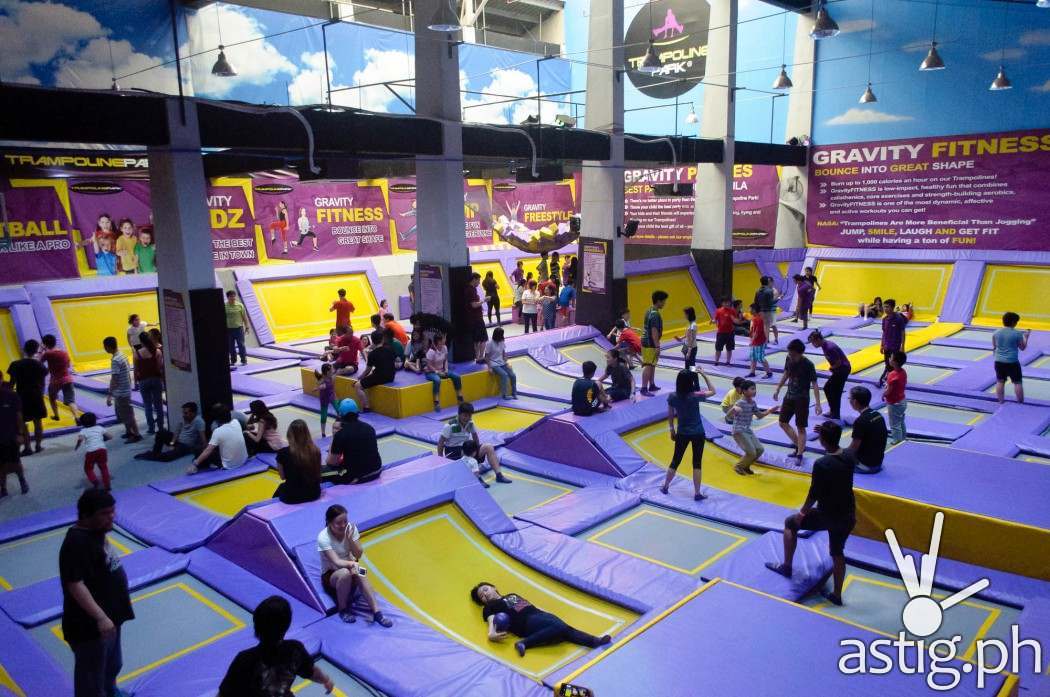 Hogsden first discovered trampoline when he was five years old. Now that he is a father, he enjoys trampoline so much with his kids that he eventually decided to open his own indoor trampoline park.
"It's something away from Facebook, Twitter … put the laptop down, put your iPhone down. Come enjoy with friends and family," says Hogsden.
He plans to open two more parks this year – one in Cebu and another in Vietnam.
"It's like Facebook, it's addictive," observes Hogsden, laughing.
Entrance fee to Trampoline Park costs Php 180 for 30 minutes of park use during weekdays. A special Founders Membership Card gives you 50 x 30-minute vouchers and a discounted rate of Php 150 for 30 minutes plus special discounts and a priority lane – all for only Php 5,000.
Click play to watch our interview with Mark Hogsden, or read on to find out why we think you should visit Trampoline Park.
1. Trampoline (rebounding) is good for your health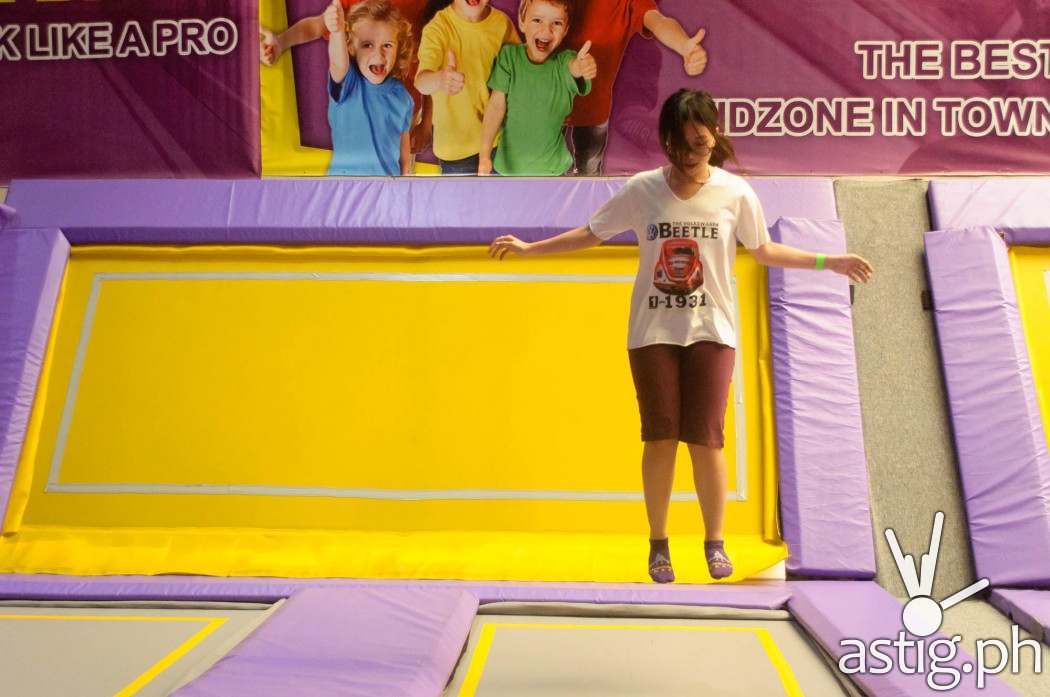 Jumping up and down requires a lot of energy, hence, it burns a tremendous amount of calories.
Runners might find it a pleasing alternative. The trampoline takes up to 80% of the stress of your weight-bearing joints.
On the contrary, the forces involved in running can put as much as four times the pressure of a jogger's joints.
According to LiveStrong, a NASA study showed that a ten minute bounce on the trampoline is a more efficient cardiovascular workout than a half hour run!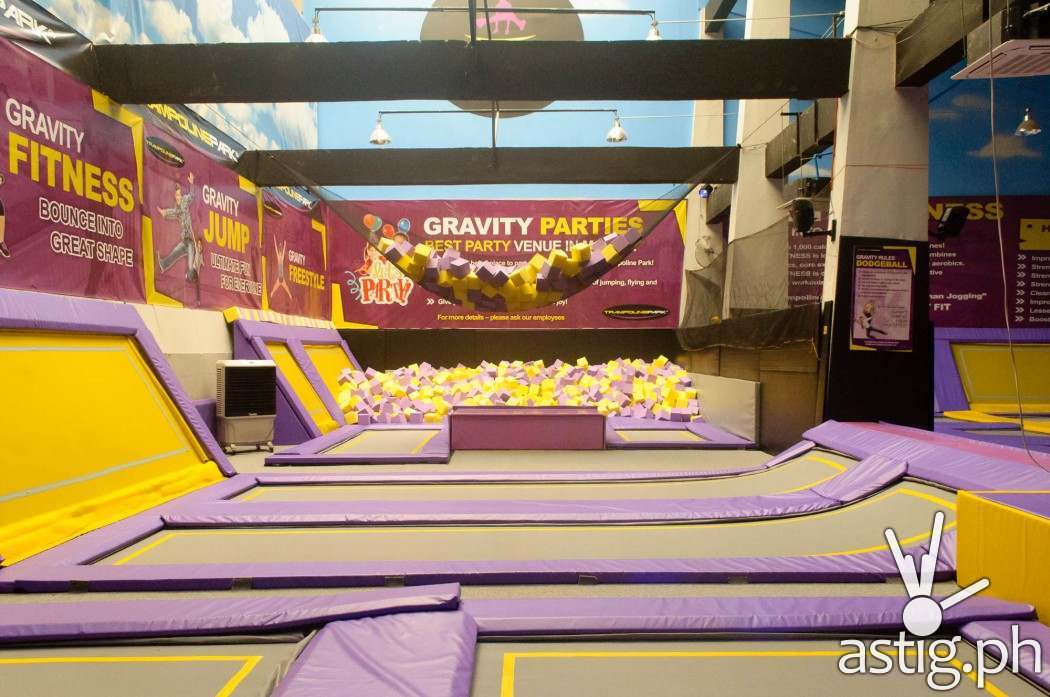 It might sound cheesy or overused, but we are not ashamed to say that we can totally see trampolines as a legitimate fitness activity based on our actual experience with trampolines.
You don't have to take our word for it – try it for yourself. If you're not out of breath after bouncing up and down for 10 minutes then you are either a professional athlete or your name is Superman.
2. Good alternative for dates and bonding with friends / family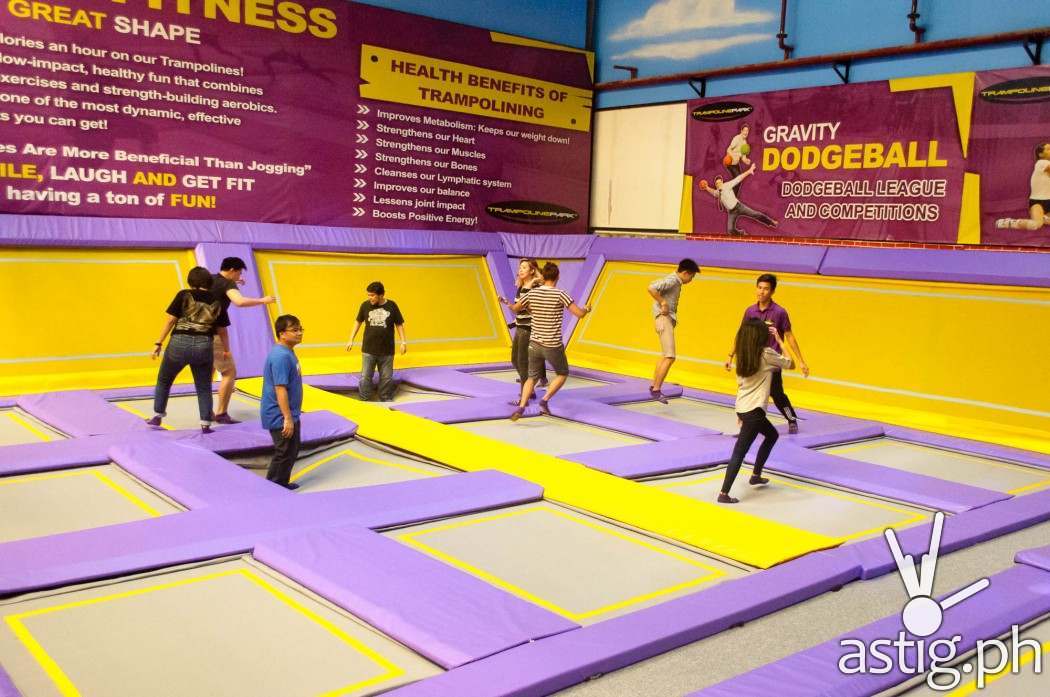 A metropolis like Metro Manila is so full of malls that if you want to try something different, you have head over to the outlying Cities like Antipolo, Tagaytay, Batangas, Laguna, or Pampanga.
Trampoline Park is a welcome break to the usual routine of shopping, movies, and restaurants in Metro Manila.
The park is located indoors, so you can visit any time of the day under any weather condition.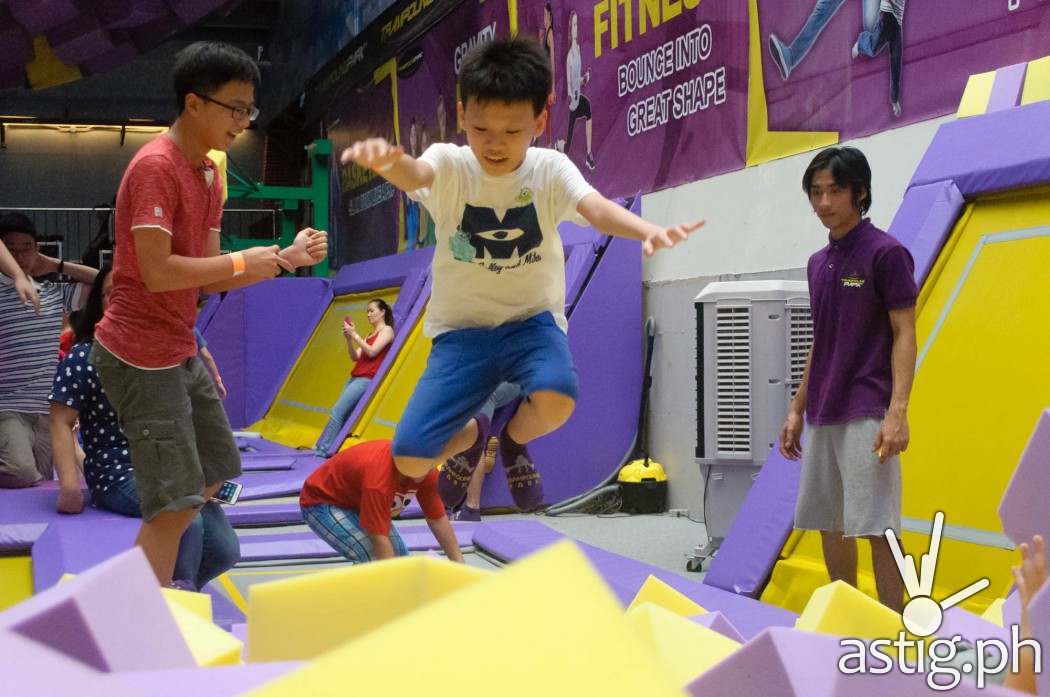 The unique experience makes a memorable date with that someone special.
It is also a great group bonding activity with family, friends, and even co-workers.
Bonus points if you bring kids, they will be out of energy by the time you finish that they would have nothing left to do but sleep.
3. Trampoline is a FUN way to relieve stress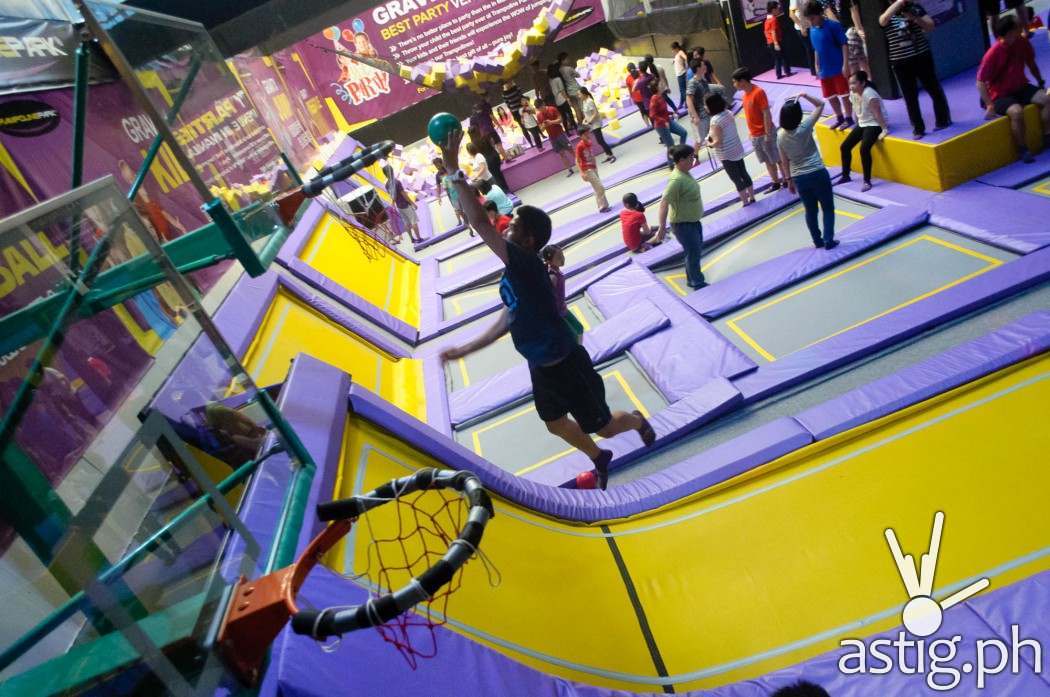 Even if you are the saddest, most depressed person in the world there is simply no way that you will not enjoy the trampoline.
Remember jumping up and down with joy when you were a kid? No? Okay, try jumping up and down.
Now, imagine that you are jumping up and down 10 feet into the air. Over and over and over. It's amazing. It feels like you are flying.
The place is called "Zero Gravity Zone", after all.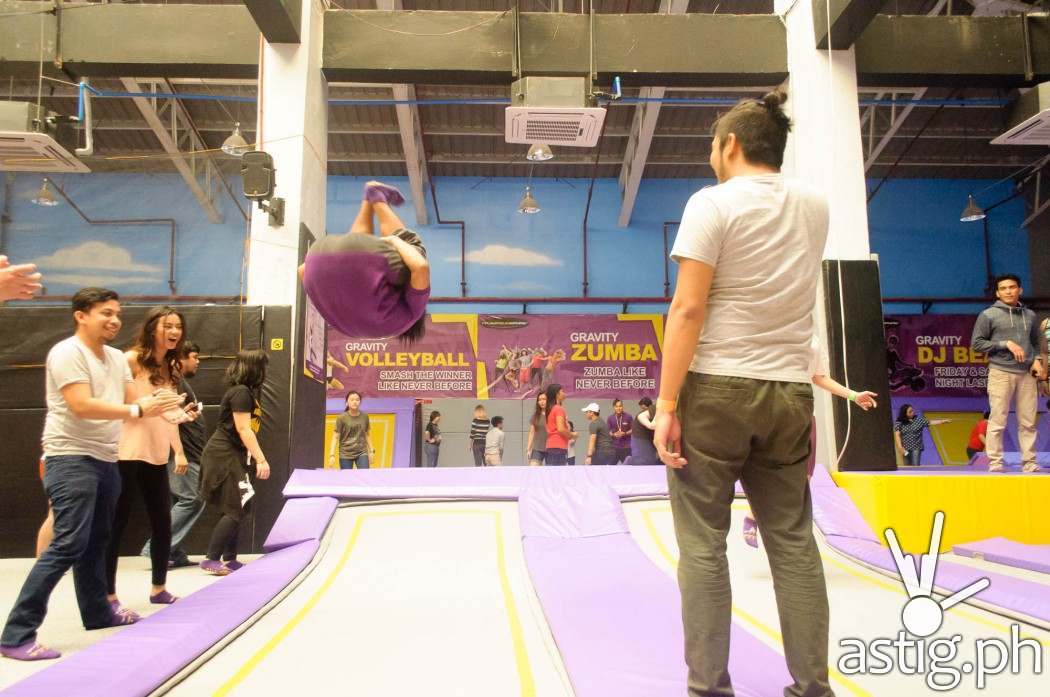 By the time you finish bouncing around, you and your date will be tired but oozing with happy hormones and amazing memories to last a lifetime.
Just watch the exhibition compilation video below to see what we mean!
Trampoline Park exhibition compilation (video)
Trampoline Park Philippines
Phone: +63.905 453.3879
E-mail: TrampolineParkPH at gmail.com
Address: The Portal Greenfield District – Mayflower Mandaluyong, NCR PH
Facebook: https://www.facebook.com/trampolineparkph
Website: http://www.trampolinepark.ph/
Entrance fee:
30 minutes = P180/head (weekdays), P200/head (for peak hours from 4pm Friday to Sundays)
1 hour = P300/head (weekdays); P350/head (for peak hours from 4pm Friday to Sundays)
Operating Hours:
Monday – Friday 12:00PM – 9:00PM
Friday 12:00PM – 10:00PM
Saturday 8:00AM – 10:00 PM
Sunday 9:00AM – 9:00PM
Location Map: