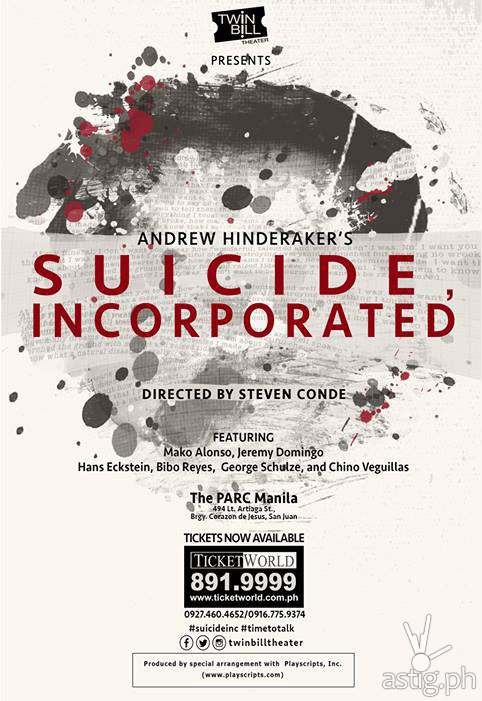 A few months ago, publicist extraordinaire Sir Toots Tolentino sent me a personal invite from the newest theater group in the acting community, Twin Bill Theater (TBT), to grace their sneak preview of what was their follow up project after the successful staging of debut play, Dog Sees God for Fringe Manila.
The triumvirate of passionate theater professionals Steven Conde (play director) and brothers Francis and Joseph Matheu were cooking up another exciting project about an interesting yet sensitive play about hardly talked-about "suicide" by Off-Broadway playwright Andrew Hinderaker who's tragicomedy was staged in 2010.  Hence, we got immersed to this thing called "Suicide Incorporated.
Inimitable theater actors and awesome friends, Jeremy Domingo, Mako Alonso, Hans Eckstein, Nelsito Gomez and Chino Veguillas almost flawlessly delivered their play reading so well, we all thought it was already the actual staging! We were advised there could also be changes in the final casting.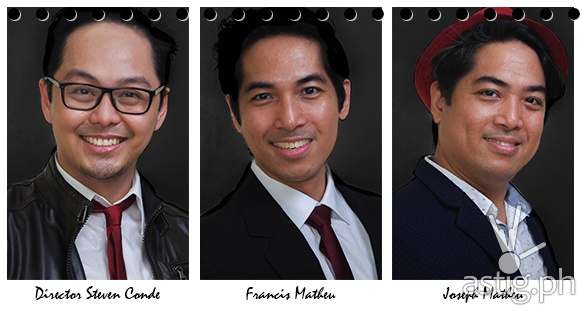 Fast forward to present time, and after settling technicalities and rights of the play,  TBT has finally released their July playdates. But before we provide you all the playdates, here's a quick rundown of the final cast list performing for Suicide Incorporated.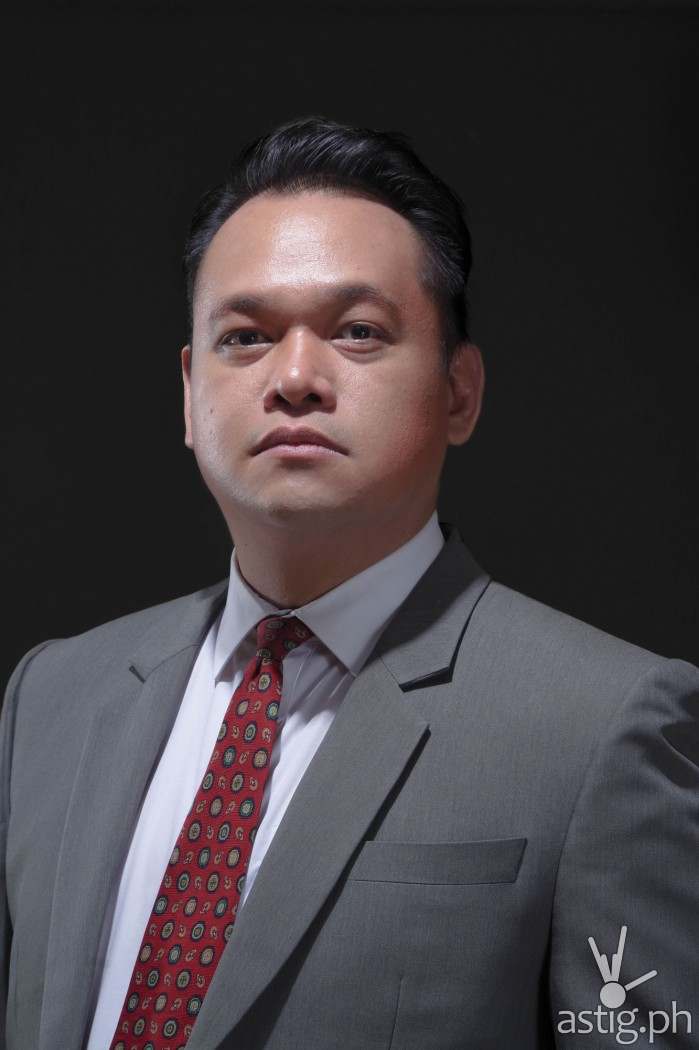 JEREMY DOMINGO plays Scott, the CEO and owner of Legacy Letters.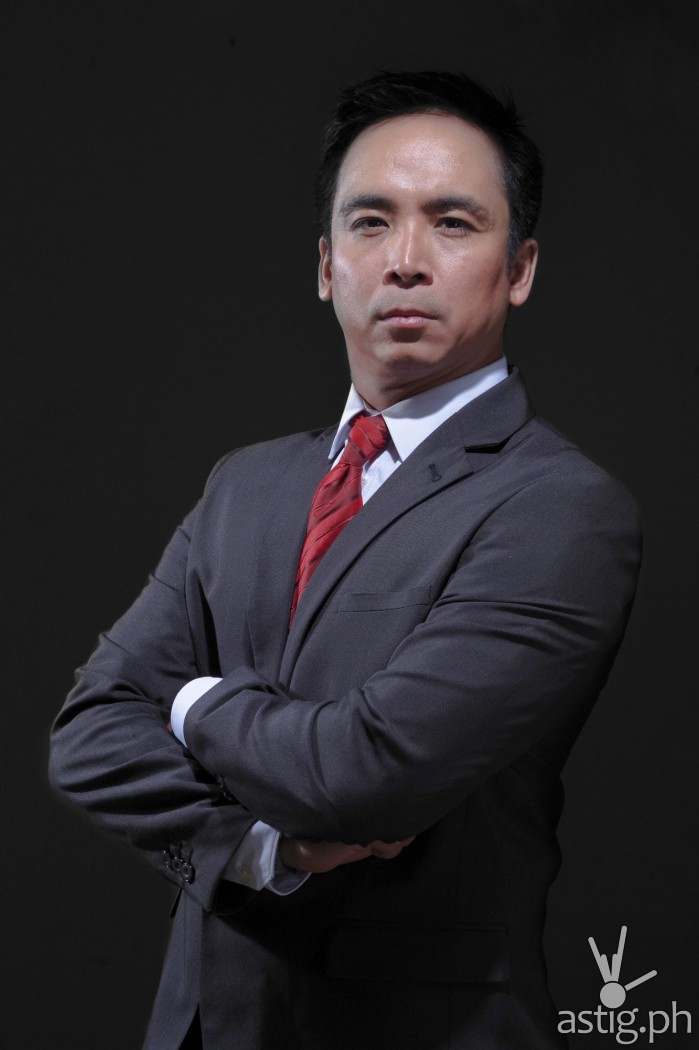 CHINO VEGUILLAS shall play the role of Perry, Scott's ever loyal employee and the office kiss-ass.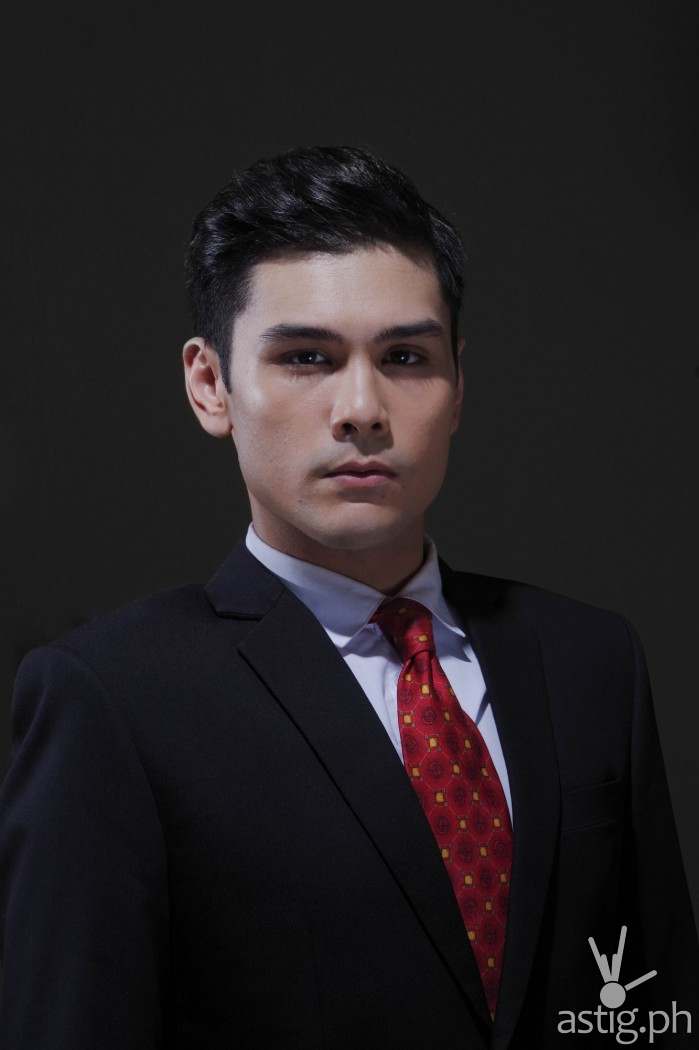 BIBO REYES plays the role of Tommy, Jason's younger brother who, much like Jason, has some secrets of his own.
*He replaces Nelsito Gomez who stood in as Tommy during the play reading session.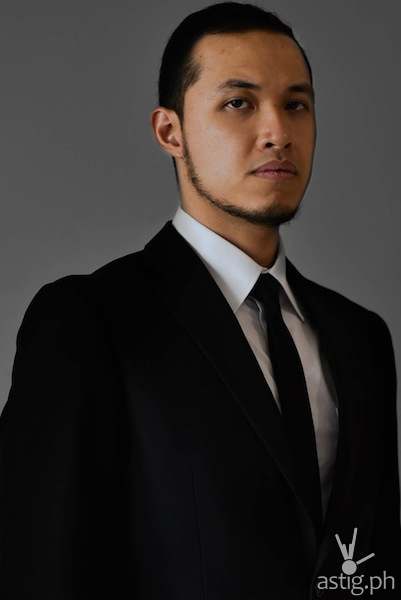 MAKO ALONSO and GEORGE SCHULZE shall alternately play the role of Norm, Jason's first client.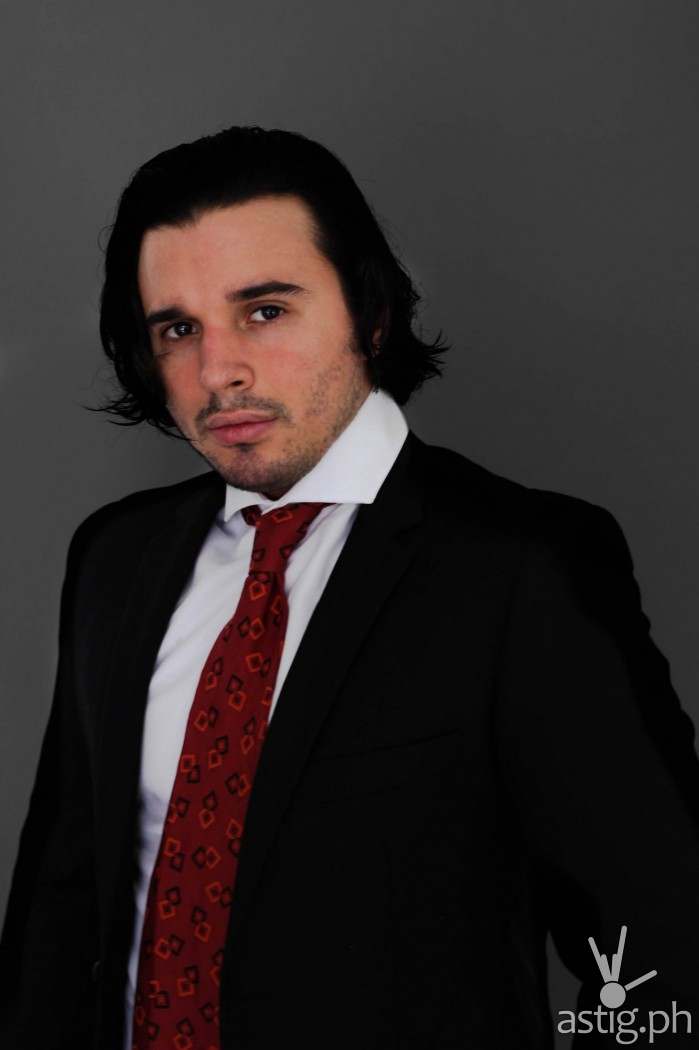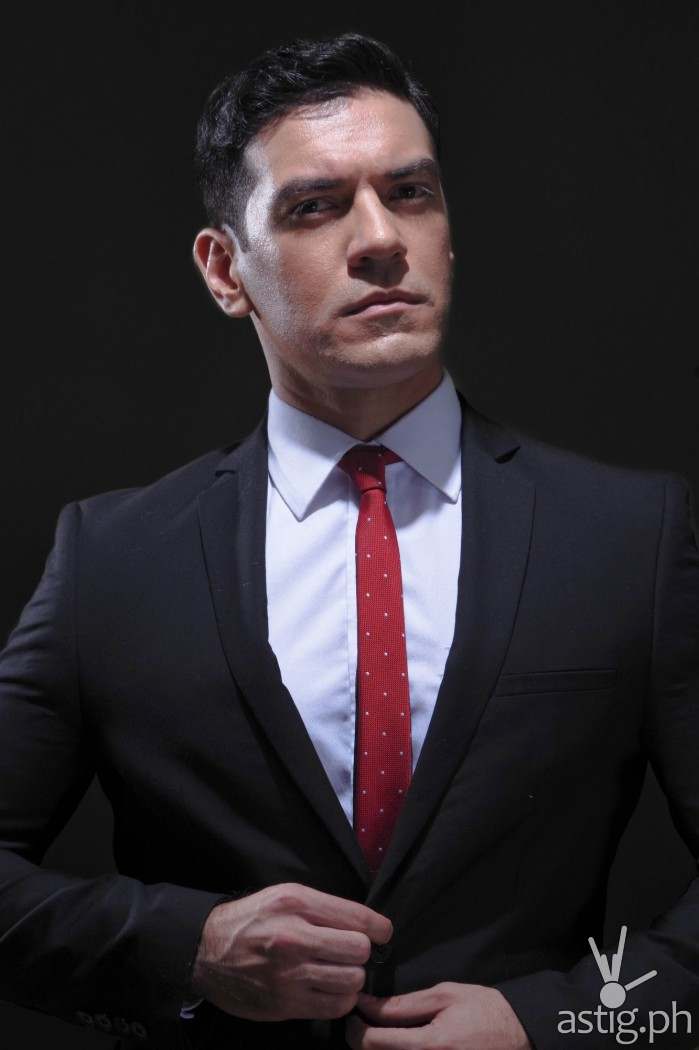 HANS ECKSTEIN shall play the role of Jason, the newest hire of Legacy Letters, a company that prides itself in doing just that. He has an impressive back catalog of birthday cards 
The cast will explore the perils of depression, coping with loss, guilt and redemption. We have learned of noted personalities who have unfortunately exited this world through this means and that is so painful for the families and friends left behind.
There are plans to tour the production while TBT is accepting inquiries and bookings from colleges and other organizations that would like to host shows.
Further discussions with the assistance of invited psychiatrists on mental health and awareness after each production.
The production team includes: Francis Matheu (Production Manager), Leoren Violan (Stage Manager and Graphic Design), Toots Tolentino (Publicity), Juliene Mendoza (Photography) and Kathleen Francisco (Marketing).
Twin Bill Theater aims to produce shows that explore and challenge issues faced by today's society. As its first official play for their first season, the founders led by theater professionals Joseph and Francis Matheu also noted that their goals are also focused on stirring up the public's interest to rediscover, love and preserve our historical, cultural and spiritual values through theater; and to make quality, thought-provoking productions more accessible to the non-theater going public.
Playdates are as follows:
JULY 15 – FRI –   8 PM
JULY 16 – SAT – 8 PM
JULY 17 – SUN – 3 PM
JULY 22 – FRI –   8 PM
JULY 23 – SAT – 8 PM
JULY 24 – SUN – 3 PM
JULY 29 –  FRI — 8 PM
JULY 30 – SAT — 3 PM / 8 PM
JULY 31 –  SUN — 3 PM
Venue: The P.A.R.C (Performing Arts and Recreation Center)  494 Lt. Artiaga Street, San Juan.
Suicide Incorporated is presented by special arrangement with Playscripts inc. (www.playscripts.com)
This is a must-see play especially to those experiencing concerns on depression, mental imbalance and the likes. If we do not intervene nor do something about this, we would regret such outcome . Let us show our love and concern NOW.


To know more about Suicide Incorporated, Like their Facebook page https://www.facebook.com/twinbilltheater or visit their website,: www.twinbilltheater.com.
Tickets available thru www.ticketworld.com.ph 
For updates, follow Twin Bill Theater's social media accounts (Facebook, Twitter, Instagram): @twinbilltheater.