MANILA, Philippines – Typhoon Ruby (Hagupit) left parts of the Visayas region without cellular service Monday. Globe is now working on the restoration of a base station controller located in Gigoso, Giporlos in the province of Eastern Samar. The company expects to begin firing up cell sites covered by the facility within the day.
Globe Senior Vice President for Corporate Communications Yoly Crisanto said that the network operations suffered no catastrophic outages from Typhoon Ruby. Most service disruptions were due to outages of commercial power and misalignment of antennas following strong winds brought by the typhoon.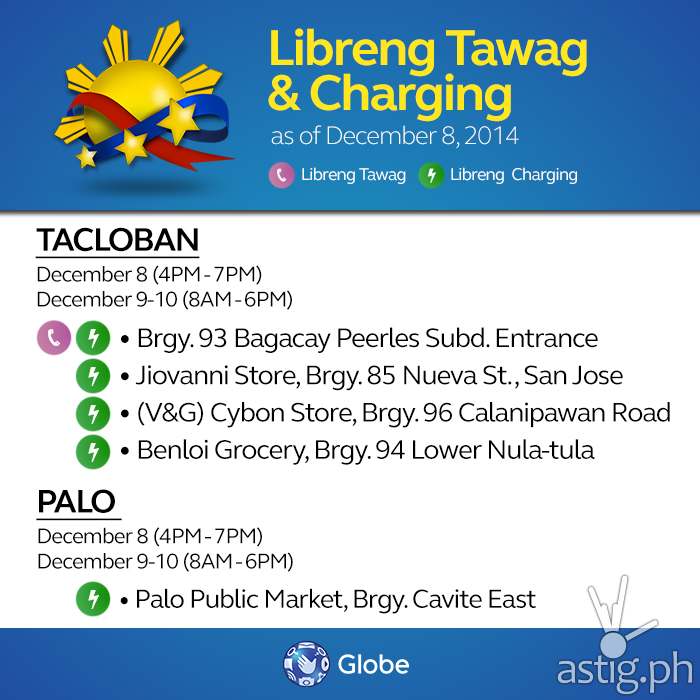 Globe Telecom is offering Libreng Charging (free charging) and Libreng Tawag (free calling) in select locations in Leyte (Tacloban and Palo).
Libreng Tawag (free calling) to the Philippines is also available in 8 countries
Spain
United Kingdom (UK)
Saudi Arabia
Canada
Singapore
Hong Kong
USA
Italy