Sarangani Representative Manny Pacquiao is currently in a hot water as international and local celebrities as well as netizens expressed their disgust to the boxing superstar's negative comments on same-sex relationship.
In a video interview via Bilang Pilipino, Pacquiao, who is running for senator, described couples in same-sex marriage as "mas masahol pa sa hayop (worse than animals)", pointing to the mating habit of animals, the boxing champ said it was "common sense" for animals to pair with the opposite sex. Based on this, he concluded that those in same-sex unions are worse than animals.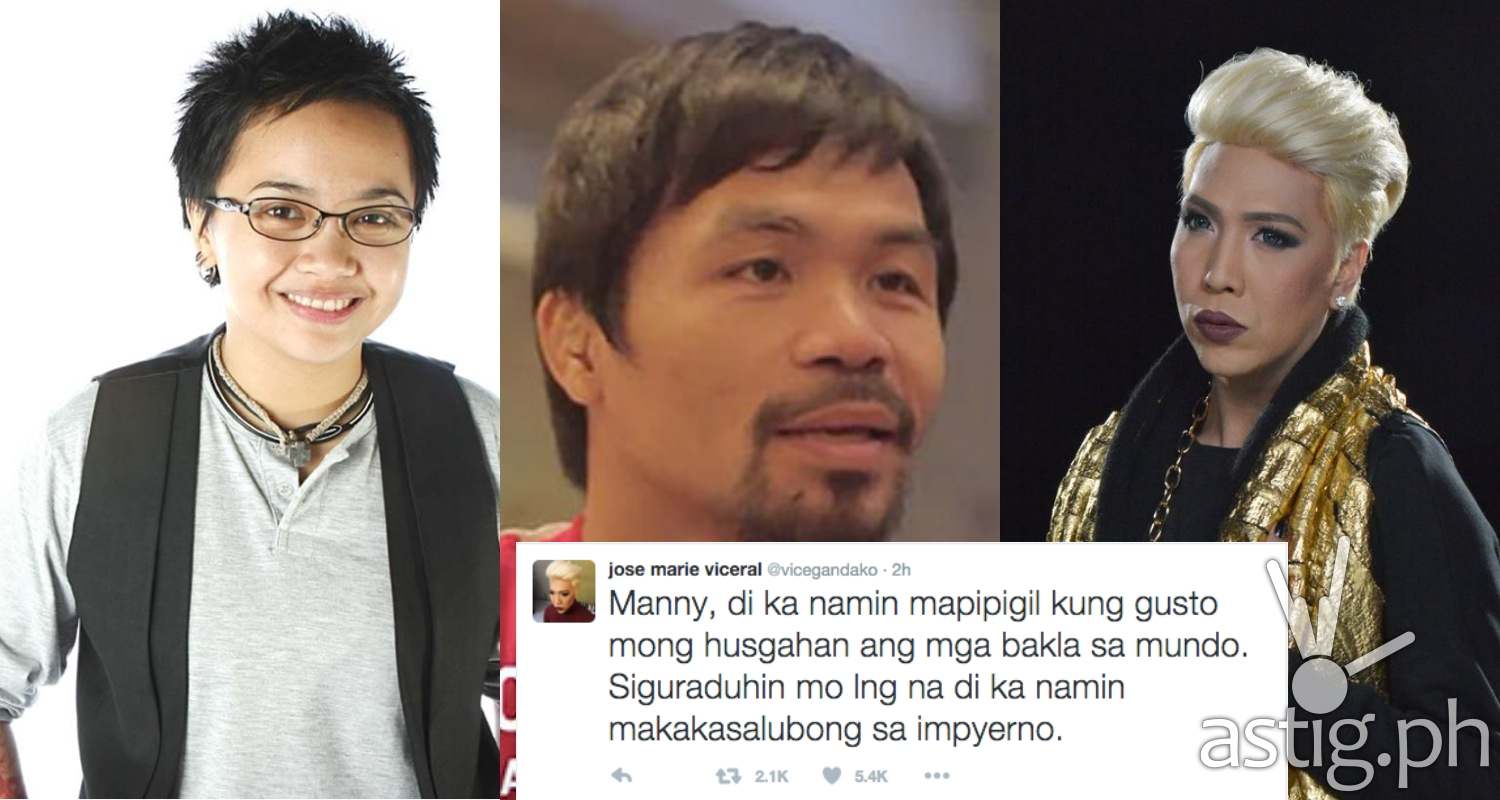 Pacquiao's remark drew flak from the lesbian, gay, bisexual, and transgender (LGBT) community including Vice Ganda, Aiza Seguerra, John Lapus and Perez Hilton.
Vice Ganda posted a series of tweets in his Twitter account.
Aiza Seguerra did not hide his dismay, posting this on Instagram:

"I am so f-ck-n' mad I don't know what to say.
"You might've done our country proud but with your statement, you just showed the whole country why we shouldn't vote for you.
"And yes, I think you are an ignorant, bigoted hypocrite.
"You made me lose all respect that I had for you, Mr Pacquiao," Aiza said.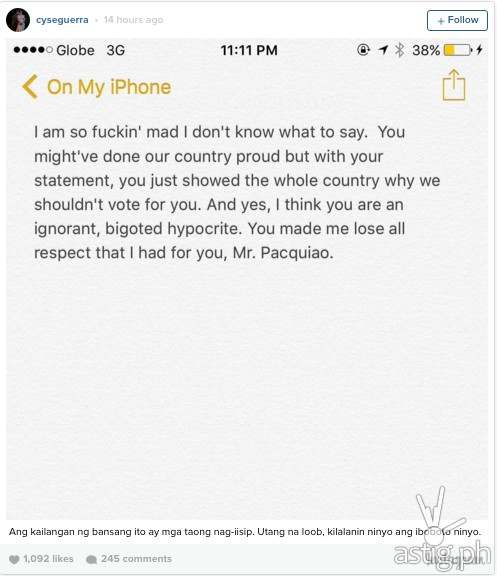 In the caption, Aiza added: "Ang kailangan ng bansang ito ay mga taong nag-iisip. Utang na loob, kilalanin ninyo ang iboboto ninyo (The Philippines needs thinking people. I ask you all, please know the candidates you are voting for.)
Aiza's wife Liza Diño also posted the video on her Facebook page.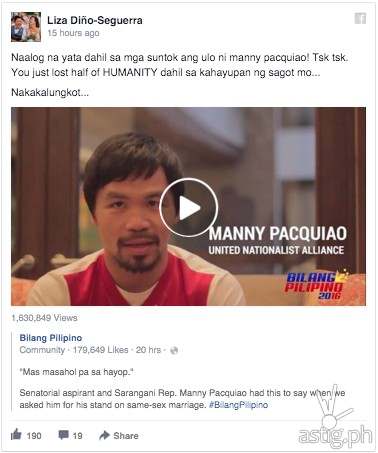 Celebrity blogger Perez Hilton also weighed in on the controversial remark, calling it a "barbaric" view: "Look, if your religious beliefs prevent you from accepting same-sex marriage, that's on you. That's your idea of propriety. But there's absolutely no call to demonize and denigrate gay people by comparing them to animals just because their love is something you're unable to accept."
John "Sweet" Lapus posted this on Instagram and Twitter: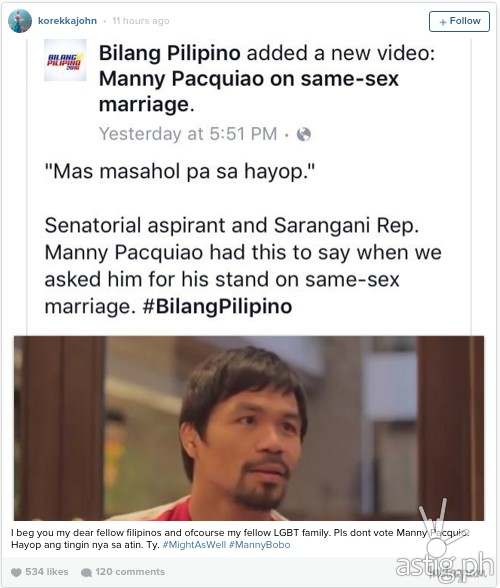 In the House of Representatives, Pacquiao, a born again Christian, is known for his conservative leanings. He was one of the vocal opponents of the Reproductive Health Law and strongly argued against its passage.
Your thoughts about Pacquaio's homophobic views?