MANILA, Philippines – A compelling movie about a woman scientist who goes to Mars to save planet Earth that won Best Film and three major awards in the 2021 Klima Film Festival (KFF) is one of the new movies highlighting the effects of climate change streaming for free in the Philippines on iWantTFC.
"Viridescent," which also won Best in Climate Advocacy, Best Production Design, and Best Cinematography in the film festival competition, tells the story of a visionary woman scientist and a software engineer who must work together in a mission on Mars to retrieve crucial biological data. When serious conflict arises between the two, the scientist is forced to go on a one-man mission to preserve planet Earth for humankind.
The KFF is a competition for the Filipino youth launched by the Climate Change Commission and the Oscar M. Lopez (OML) Center in June 2020 which aims to mainstream the effects of climate change through compelling storytelling and cinematic techniques. It is part of the OML Center's "Balangay Project" which seeks to chronicle the stories of climate change in the context of the Filipino experience.
Also streaming on iWantTFC is KFF first runner-up "Sigalot sa Pagitan ng Tao at Kalikasan," which follows the story of three siblings who make a difference in their community by doing good deeds for the environment. However, their advocacy earns harsh criticism from their peers and neighbors.
Meanwhile, "Tanaw," which won second runner-up, is about a young girl who grows passionate about the concept of quarrying after she does intensive research about climate change.
KFF finalist "Modern Stray," on the other hand, centers on an individual who is determined to be an advocate for the environment when she comes across a stern realization about her province.
Aside from these top four entries, viewers can also watch the top ten film finalists of KFF 2020 namely "Drawings," "Grow My Mind," "Jeremiah at ang Bayan ng Gomorrah," "Liham," "Litrato," "Our World," "Resilience," "Si Hiraya at ang Diwa," "Tinig," and "Verdant."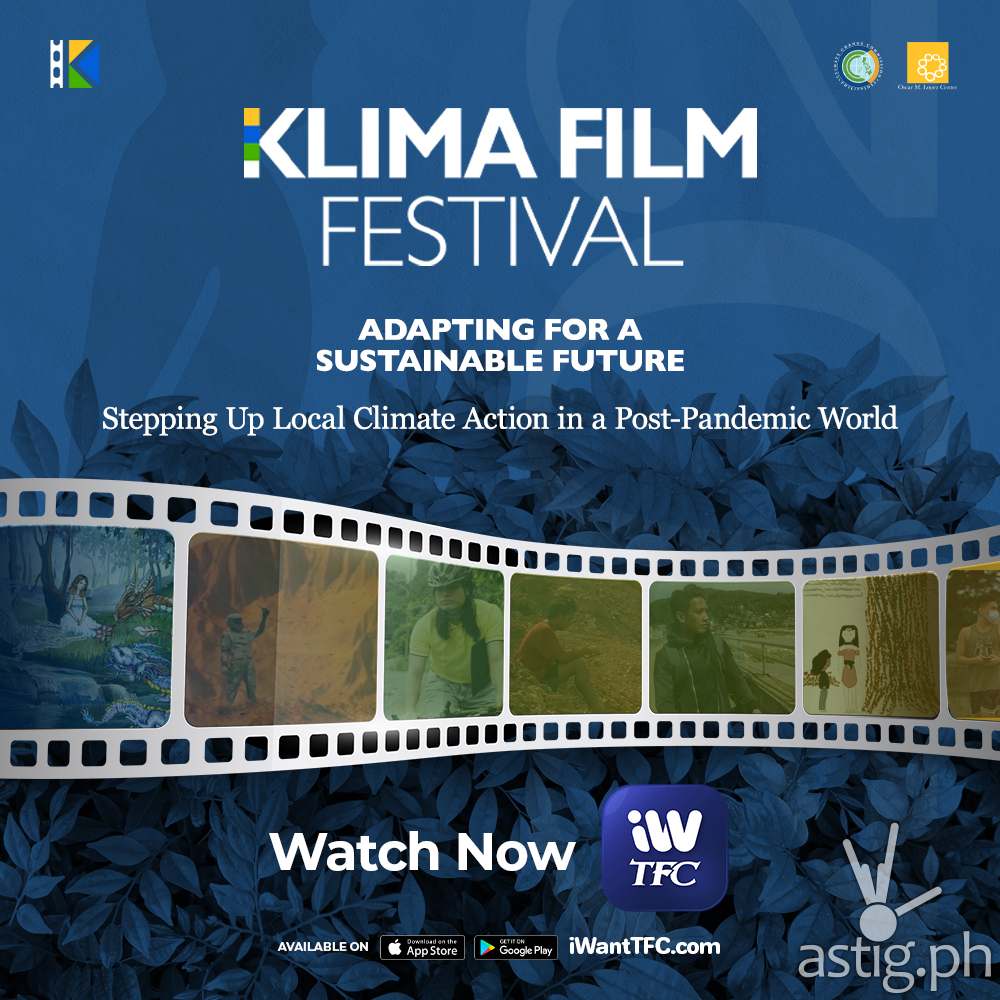 These films are available for free in the iWantTFC app (iOs and Android) and website (iwanttfc.com). Viewers can get easy access to iWantTFC's content library with its "watch now, register later" feature. Additionally, iWantTFC is available via Chromecast and Airplay. Visit https://iwanttfc.com/help#tfc-on-smart-tv for a complete list of compatible devices, sign-in instructions, and account activation.
For updates, like www.facebook.com/iWantTFC and follow @iwanttfc on Twitter and Instagram, and subscribe to www.youtube.com/iWantTFC. For inquiries and concerns about the service, users can also send a message on iWantTFC's Facebook page or e-mail [email protected].