QUEZON CITY, Philippines – Yaki Yaki opens its newest branch at Gyud Food in UP Diliman campus, Quezon City. Located in the alfresco section of the venue, it features a food cart construction with a nice, above-ground view that can be accessed through its unique rooftop dining area.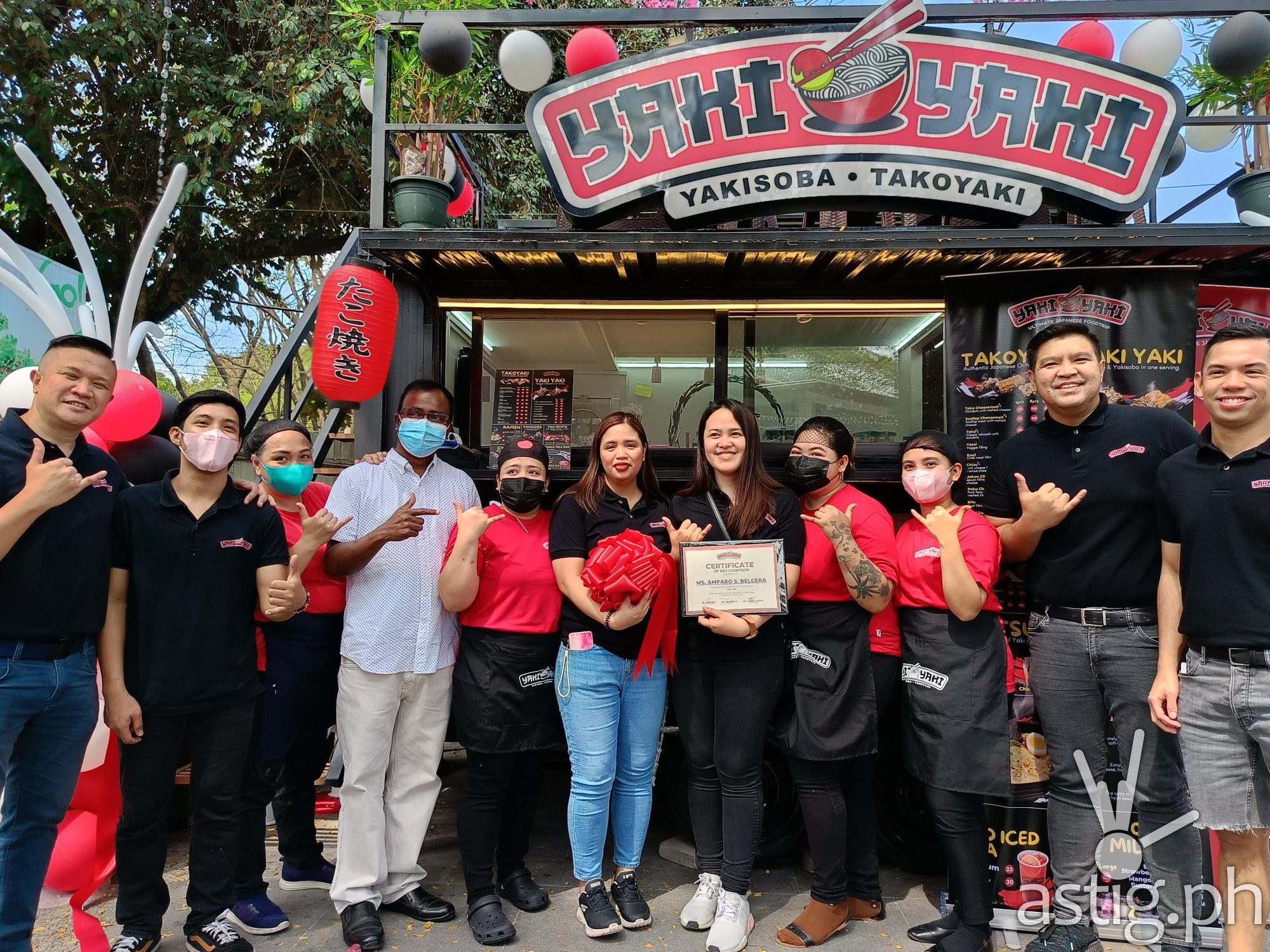 The grand launch was held on Saturday, February 4 – a week after it broke sales records previously held by other Yaki Yaki branches in the Philippines.
Yaki Yaki franchisee Ms. Amparo performed ribbon cutting rites to officially open its 28th branch. Jan Domingo, Yaki Yaki President, and JC Cabalatungan, Yaki Yaki Vice President, graced the opening ceremony.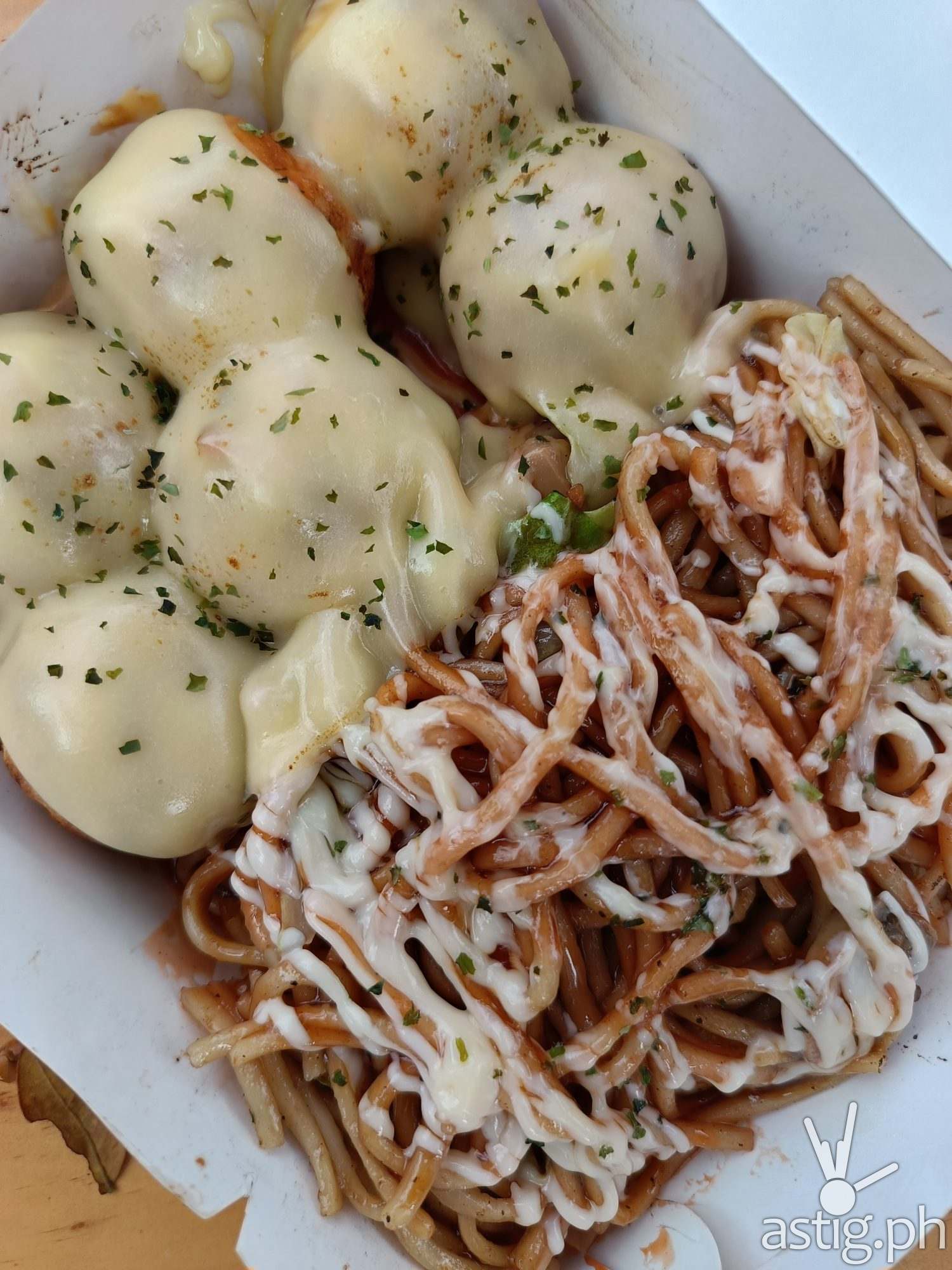 Members of the media present at the event enjoyed the "Ultimate Japanese Foodtrip". This includes best sellers such as the "Tako Soba", a combination of takoyaki and yakisoba.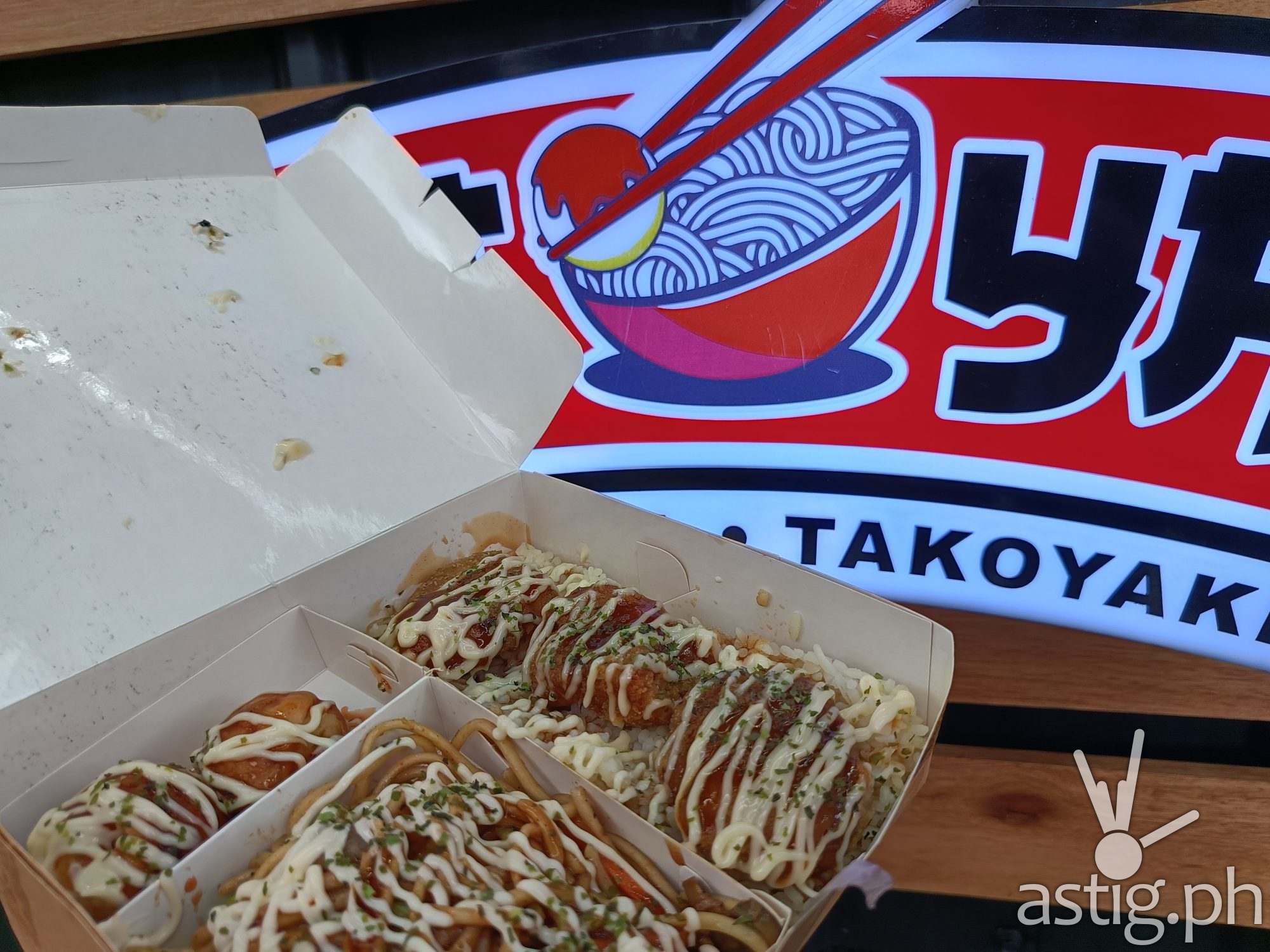 Visiting Yaki Yaki for the first time? We highy recommend the Yaki Bento, a bento box that comes with rice, yakisoba, two pieces of takoyaki, and a choice of deep-fried breaded pork or chicken cutlets sprinkled with authentic katsu sauce.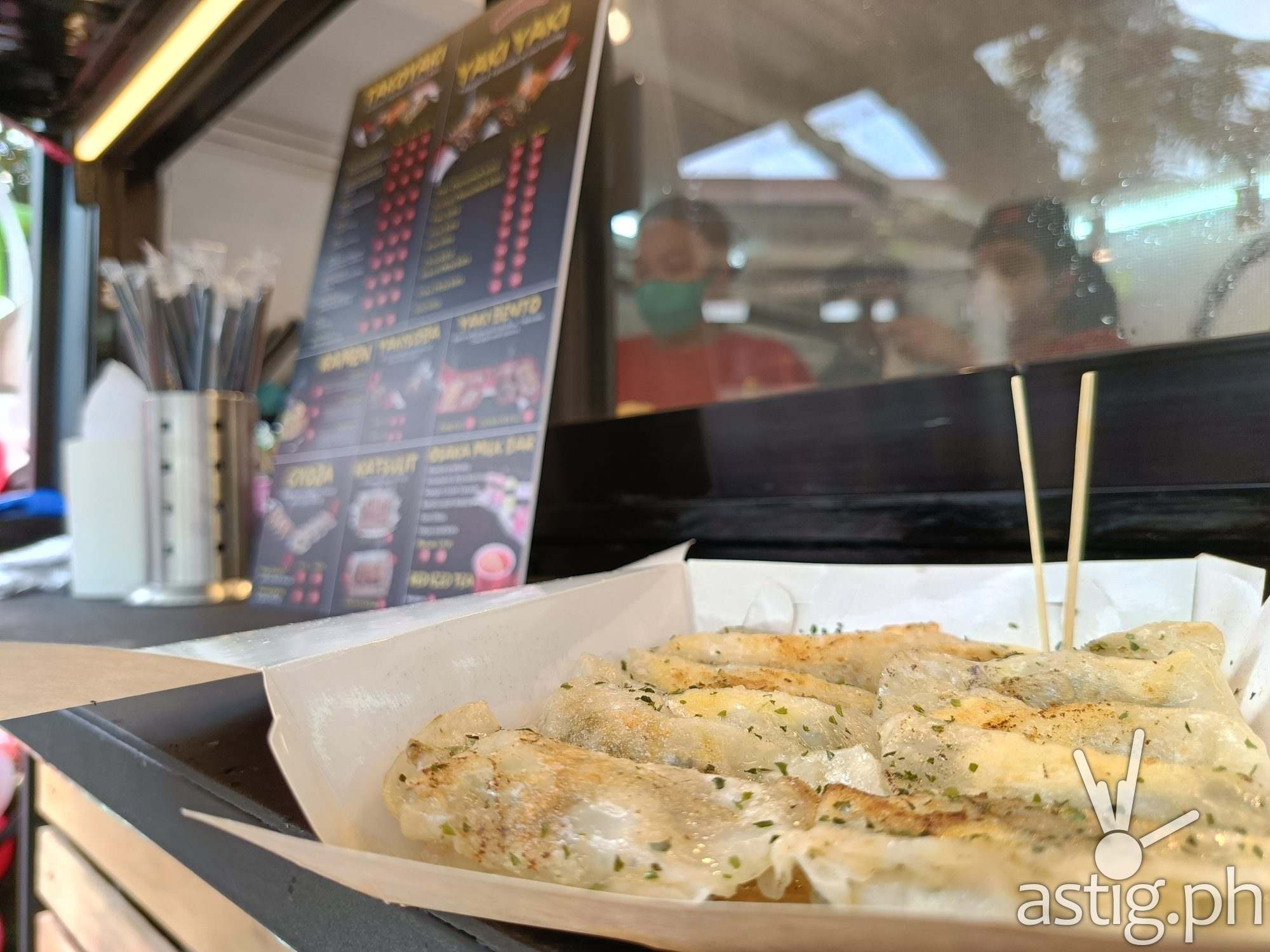 However, if you are craving for something new, you might want try the Yaki Yaki Gyoza, which features delightful explosion of flavorful meat and creamy, melted cheese.
For a more filling meal, check out the Yaki Yaki Ramen, which features creamy, soft-boiled egg, meat, and chewy ramen noodles swimming in flavorful broth.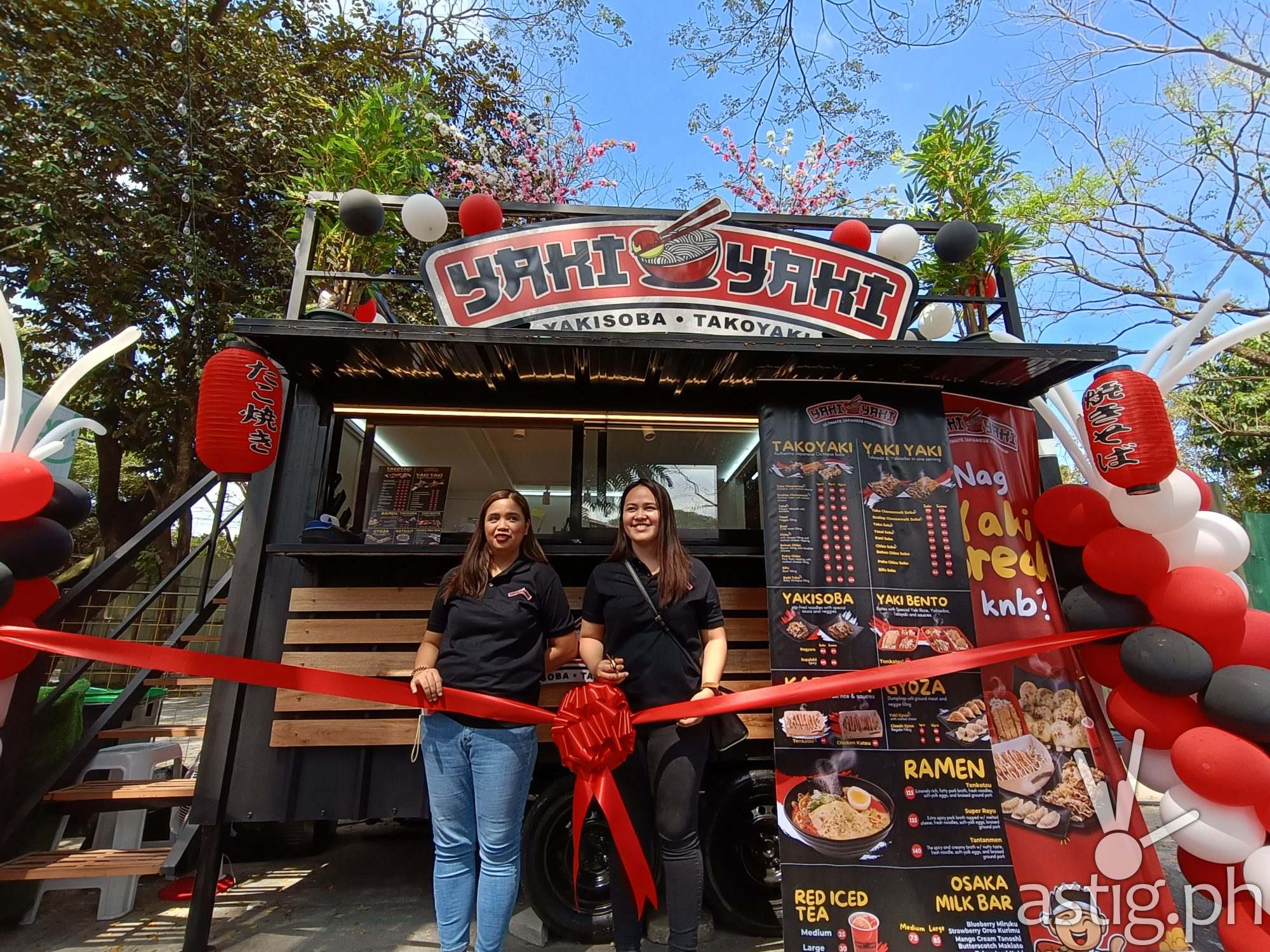 Interested opening your own? Yaki Yaki offers a 3-year franchise package for P699K, complete with store construction, marketing, and starting stocks.
For more information, contact Yaki Yaki franchise hotline 09567791150.