After the phenomenal success of its first run, the top-rating "Your Face Sounds Familiar" is back on television to give viewers a weekly dose of top-notch entertainment beginning September 12.
With its new batch of celebrity performers, the program is poised to serve up even more astonishing transformations and surprises. It will be hosted again by Billy Crawford, with the first "Your Face Sounds Familiar" grand winner joining him as the new "KatroFamiliar."
"It's all about just having fun and doing things that you would not expect doing for everyone to see. It's all about enjoying the weekend and changing the weekend habit of viewers. We were given the chance to return, and we hope to make people happy again," said Billy.
Melai will serve as the special "KatroFamiliar" who will add fun and laughter to each episode. Watch out for her as she transforms into different personalities who will join the eight celebrity performers in their post-performance gimmicks.
According to Melai, she is even more excited to return to the program this time because she will not need to perform under extreme pressure. She also thanks the program for giving her a once-in-a-lifetime opportunity that changed her life.
"It really changed my life. This time, I really appreciated it because I worked hard to win, especially with the prosthetics and singing. As a performer, I now have a newfound confidence. I overcame my fear of coming on stage and facing the audience," shared Melai.
The lives of the eight new celebrity performers will also surely change as they face the challenge of impersonating different local and international music icons.
Don't miss the weekly transformations of the eight new celebrity performers!
ABSOLUTE PERFORMER – Sam Concepcion
Age: 22
Birthday: October 17, 1992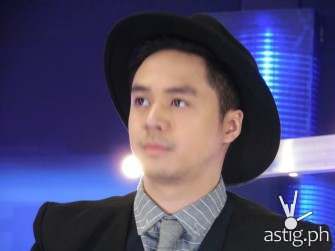 SAMUEL Lawrence Lopez Concepcion is one of the hottest actors/performers in the Philippines today. He rose to fame in 2006 when he became the champion of ABS-CBNS's Little Big Star, a singing competition for kids. Since then, he became active in show business as a singer, dancer, actor, and host.
Sam is the third of four children. His parents, Raymund and Gene, were both actors from the Metropolitan Theater; thus, becoming his major influences to loving theater and performing arts. Since being active in theater since 2002, Sam had landed into lead acting roles for theater productions such as young Jose Rizal (Sino Ka Ba Joes Rizal?), Edmund Pevensie (The Lion, the Witch and The Wardrobe), Troy Bolton (High School Musical on Stage) and Peter Pan (Peter Pan.)
Sam has gained popularity among the young Filipino viewers. With such influence, he was chosen to become an ambassador for different local and international agencies and organizations. He was appointed as the Youth Role Model and Spokesperson of the Department of Education, Ambassador of the National Book Development Board, Youth Ambassador for Education and the Arts of the City of Manila (3rd District), and Ambassador for Children of World Vision.
To date, Sam has released 4 music albums (one of which was certified to be a Gold record hit), has appeared on various soap operas and drama anthologies on ABS-CBN, has done movies under major film outfits. In 2008, he was also chosen by DreamWorks to sing the Asian version of the theme song of Kung Fu Panda.
Currently, he is regularly seen as a performer on ASAP 20 and is doing another television drama series, which is set to be released this 2015.
SOUL SUPREME – KZ Tandingan
Age: 23
Birthday: March 11, 1992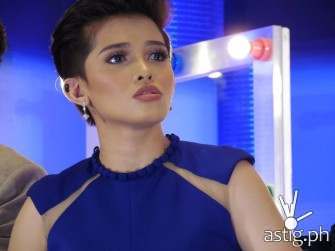 Kristine Zhenie Lobrigas Tandingan has always been in love with and passionate about singing. When she was a kid, she used to join amateur singing competitions, in which she performs the hits of world-renowned divas namely, Celine Dion and Whitney Houston. However, she had acquired a throat problem when she was in junior high school, and this forced her to stop from joining singing competitions.
When she regained her voice, she tried to regain her ability to hit those Dion- and Houston- high notes. However, she already lost such prowess. Nevertheless, she eventually discovered her new singing style – soulful and jazzy.
KZ, then, became part of an acoustic band, which gets invited to perform at bars and private parties in their native land, Digos, Davao del Sur. In 2012, she tried her luck and auditioned for the first season of X Factor Philippines. She wowed the Filipino viewers with her unique tone and she eventually became its Grand Winner. Her victory led her to a record deal with Star Records.
Today, KZ is known as the country's "Soul Supreme". Furthermore, she is one of the most sought-after singers to interpret original Filipino music love songs. In fact, the songs she has interpreted for a prestigious songwriting competition won and consequently, became certified hits in the Philippines.
She considers herself to be "one of the boys'. She was boyish ever since and mostly has boys as her closest friends. But just recently, this boyish girl found her first love, in a singer-song writer from Cagayan De Oro. They have been in a relationship since January.
THE DENTAL DIVA – Kakai Bautista
Age: 37
Birthday: September 2, 1978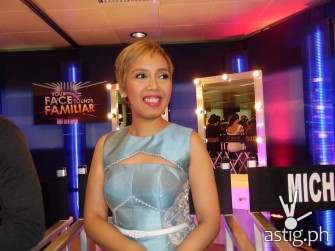 Catherine Bautista is better known in the Philippines as a singing comedienne. But before she became popular in mainstream television, she first appeared in the theaters as an actress. For Kakai, performing in theater is her soul food where feels more real. She was discovered in musical play "Alikabok" in 2001 where she landed a drama role. Currently, she stars in the hit Filipino musical "Rak of Aegis."
Besides doing theater and TV, Kakai also does stand-up comedy. Even without having a formal training in dancing and singing, she also does it good especially when doing Whitney Houston and Regine Velasquez songs. Kakai has also gained popularity recently when her video while belting out Jessie J's "Flashlight" went viral.
Kakai's ritual before performing or portraying a role is simple. She just takes a deep breath and she automatically turns into her character. Among other things she wants to do in her career are to do a heavy drama series or an independent film and work with veteran actors Eddie Garcia and Gloria Romero and her idol, the Philippines' hailed megastar Sharon Cuneta.
Kakai is fine her with showbiz title "The Dental Diva," which she got because of her prominent and protruding set of teeth.
THE HARANA PRINCE – Michael Pangilinan
Age: 19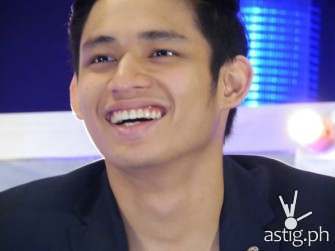 Nineteen-year-old singer Michael Pangilinan is one of the country's rising young talents. He first entered the scene as a contestant on The X-Factor Philippines back in 2011. He was able to make it as a Top 20 finalist before facing elimination. Instead of being heartbroken, Michael kept on dreaming and eventually became part of variety shows in another television network. As a professional singer, Michael held many concerts and released an album.
In 2014, Michael once again gained popularity as he was picked to interpret a song for televised songwriting competition Himig Handog P-Pop Love Songs. He became known for the song "Pare, Mahal Mo Raw Ako", a touching ballad from the perspective of a straight man who accepts the unexpected confession of a gay friend who has fallen in love with him. The song did not win the competition, but its widespread appeal instantly catapulted Michael to a heartthrob status—not just for women, but also gay men.
Michael is the middle child of 3 brothers from Pulilan, Bulacan. His parents own a car dealership. He tried taking voice lessons when he was 14, but ultimately stopped attending because he didn't feel like going. He started to develop his own voice by singing the songs of Stevie Wonder, Brian McKnight, and local singers Janno Gibbs and Jay R. Aside from the famous "Pare," he also considers Luther Vandross's "Dance With My Father" as one of his signature songs.
He is currently part of Harana, a four-piece boyband. Among the four heartthrobs, Michael is considered the "bad boy" because of his naughty charm, playful humor, and huge tattoos. Aside from performing onstage with the Harana boys, Michael also bonds with them by playing flag football or basketball and going to the gym. He is also currently part of the Gantimpala Theater Foundation, playing the starring role in an upcoming play. And of course, his rise as a concert heartthrob continues in an upcoming concert with local heartthrob singers from the eighties, nineties, and the present.
THE PLAYFUL ANGEL – Myrtle Sarrosa
Age: 20
Birthday: December 7, 1994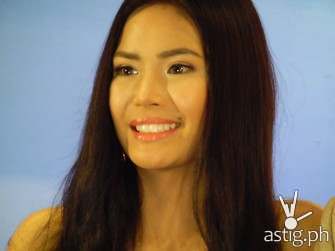 Myrtle Abigail Porculas Sarrosa became a prominent figure in the Philippines in 2012 after winning the fourth series of Pinoy Big Brother Teen Edition. Inside the house, she was able to display her love for cosplaying as well as her singing prowess.
As a kid, Myrtle was fond of anime series and characters, which eventually inspired her to become a cosplaying aficionado. At 14, she started to participate in different Cosplay conventions and garnered several awards.
Myrtle began singing and appearing in public performances when she was seven. She was trained by her grandmother who exposed her to classical music. She confesses, tough, that her first-ever performance was traumatic because she got bullied. She almost stopped her desire to perform but her grandmother helped her in regaining her confidence. Now, Myrtle has been exposed to different genres of music – pop, rhythm and blues, rock, rap, and the like.
Aside from cosplaying and singing, Myrtle has also excelled in being a youth leader. In fact, she became Sangguninang Kabataan President in her hometown in Iloilo.
At present, Myrtle is continues to build her career in the entertainment industry. She is now active as a segment host for Umagang Kay Ganda and a courtside reporter for NCAA. She has also been part of some television dramas in ABS-CBN, and movies produced by Star Cinema. And now that she has come of age, she is now directed to embracing her femininity and consequently, taking more daring roles. Myrtle has been a cover girl for FHM, and has been launched as one of the sexiest women in the country through being part of the Star Magic Angels.
THE KOMIKERO NG MASA – Eric Nicolas
Age: 44
Birthday: February 1, 1971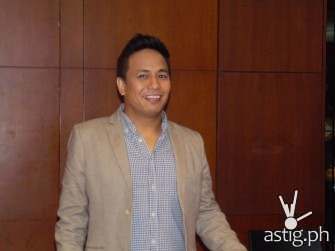 ERIC Froilan Nicolas is popular among ABS-CBN studio goers as he works as an audience jester for TV shows such as ASAP 20 and The Voice of the Philippines. He was also the jester for defunct noontime shows Wowowee and Happy Yipee Yehey as well as in the game show Bet On Your Baby and the previous season of Your Face Sounds Familiar. He also plays a bit role in the sitcom Home Sweetie Home.
Eric had different jobs before landing a showbiz career. He used to be a dancer in a bar, and was a member of a dance group "Old School." Eric also used to be an animator for a company, which produced the animation for "Dragon Ball Z."
Besides working in a TV network as an audience jester and a sitcom actor, Eric also takes his comedy in the bars as a stand-up comedian. His stint there was an accident when in a night out with friends he was invited to come on stage and banter with the on-duty stand-up comedians. As everyone enjoyed his spontaneous antics, the owner of the bar who was watching him that night decided to hire him as one of the stand-up comedians right then and there.
Eric's jester career began when TV host Willie Revillame discovered him from the comedy bar that he works for and made him work for Wowowie. One of the games that Eric facilitates as part of his comedy act during the said noontime show's commercial breaks garnered Willie's attention, prompting the TV host to adapt the game and turn it into a segment of the show.
Eric also sings and composes songs, most of which were conceived while he was stuck in traffic. Despite all his talents, Eric says he doesn't dream of being famous. He just wants to earn money and provide a decent life for his family.
REBEL ROCK ROYALTY – Kean Cipriano
Age: 28
Birthday: June 11, 1987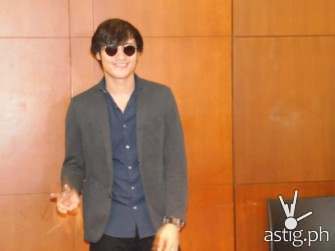 Kean Edward Unson Cipriano, 28, is one of the country's hottest rock stars. He rose to fame as the front man of the pop-rock band Callalily. Ever since they came out with their debut album back in 2006, they have steadily gained a following and released 3 more albums together.
Aside from Callalily, Kean is also part of the Big Band Syndicate, with whom he has another album. But way Before that, Kean's first TV appearance was in the noontime show MTB, where he won the "LUV IDOL" contest.
The eldest son of two music-loving parents, Kean is very close to his whole family. He considers his mom as his biggest fan, while his dad is his drinking buddy. His two brothers also love music—Kean once formed a band with one of them.
Kean spent two years at the University of Sto. Tomas, where he shifted from Commerce to Music. He also I studied business for two years at THAMES. Once he started earning his own money, Kean also helped out with his Brothers' education.
But of course, Kean is still very much a rock star. Aside from his music creed, Kean also sports a lot of tattoos: A callalily on his right arm; the names (in Roman) of his parents, two younger brothers and an aunt on the left arm; two on his upper back and lower back; a word that means "Gratitude"; a flaming microphone, and more.
Like a true artist, Kean doesn't limit himself to music. He has also ventured into acting and film-making. Since he began acting in a TV series in 2010, Kean has appeared in sitcoms, indie films, noontime shows, top-grossing films, TV dramas, and more. He has even garnered a Best Actor nomination for one of his indie films, "Ang Babae Sa Septic Tank". And even as he plans to pursue his acting career, Kean manages to make time for his music. He has also added "director" to his list of many titles, with several music videos under his belt. He plans to write and direct his own films in the future.
THE SULTRY HEIRESS – Denise Laurel
Age: 27
Birthday: September 30, 1987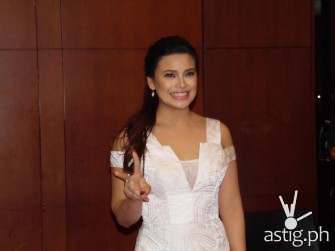 Denise Maria Sanz Laurel is an actress and singer. She is from the prominent Laurel clan, which includes her great-grandfather Jose P. Laurel (the third President of the Philippines), her grandfather Salvador Laurel (former Vice President), her grandmother Celia Diaz (stage actress, painter, writer, set designer), her uncle Cocoy Laurel (singer and actor), her cousin Franco Laurel (singer and theater actor), and her cousin Rajo Laurel (fashion designer).
Growing up in a family of art and theater enthusiasts, Denise fell in love with performing. She joined the theater when she was only six years old. In a production of Repertory Philippines, she was discovered by Star Magic's head honcho Mr. Johnny Manahan. She then entered show business as part of Ang TV 2, a kiddie gag show. As a teenager, she also made waves abroad when she became part of MTV Asia's Rouge, an action-filled musical teen show. Denise later decided to return to the Philippines to pursue her local career as part of teen-oriented shows and soap operas.
In 2008, Denise started showing off her sexy side by starring in the Precious Hearts Romances series of ABS-CBN. Thanks to the sizzling scenes of her shows, she has since been known as a sexy dramatic actress.
At the height of her career in 2010, rumors about Denise being pregnant suddenly swept the nation. Her camp denied the issue, even as she left her existing soap opera. In 2011, she resurfaced and declared herself as the proud single mother of her adorable baby, Davian Alejandro Laurel. She almost died giving birth to Alejandro, but she considers him as her source of strength. She now calls him her Little Warrior.
Despite the fact that she is from a well-off family, the beautiful Denise insists that she grew up streetsmart and independent. Aside from being part of the dramatic series Nasaan Ka Nang Kailangan Kita. she spends her days being a sweet mother to Alejandro. She is currently engaged to Sol Mercado, a professional basketball player.
Just like in the first season, there will be no weekly elimination in the program and the performers will undergo acting, dance, and vocal trainings plus a complete make-up transformation to closely match the look and moves of their assigned music icons.
For each episode, the performer who receives the highest score will be awarded a cash prize, half of which will go to his or her chosen charity.
Aside from Billy and Melai, "Your Face" jurors Mr. Pure Energy Gary Valenciano, world singing champion Jed Madela, and Megastar Sharon Cuneta also return to the show to weigh in on the performances of the celebrity performers.
Don't miss the premiere of "Your Face Sounds Familiar" on September 12 on ABS-CBN. For program updates, like www.facebook.com/vourfaceph, or follow @YourFacePH on Twitter and Instagram.