"Wow, seryoso?!" "I never knew I needed this until now!"
This sums up our reaction as we were reviewing our latest gadget. We're not talking about Baby Yoda or the new Tesla Cybertruck, though they would probably elicit similar reactions. We're talking about the ZenBook Duo from ASUS: a laptop that at the surface looks like your everyday mobile productivity machine, but open it up and you'll realize that it's hiding something extra: a second screen.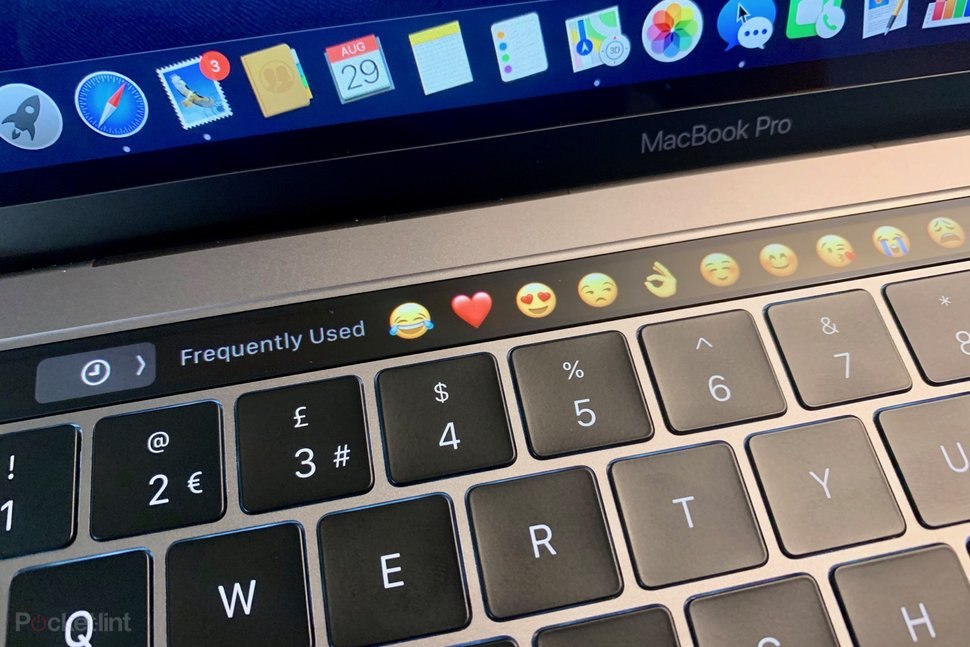 ScreenPad+ vs TouchBar: more than just an app launcher
Now we're not talking about a thin OLED strip like the Touch Bar on the MacBook Pro. We're talking about an actual, fully functional 12.6-inch touch screen display with a horizontal resolution of 1920 pixels and a little less than half of 1080 pixels vertically.
Imagine getting a tablet or a portable touch-screen LCD monitor and stick it to upper half of your laptop's keyboard area.
ASUS calls it the ScreenPad+, the next stage in the evolution of the ScreenPad, which made its debut in last year's ZenBook Pro.
READ: ZenBook Pro (UX580g) review: Outstanding elegance and performance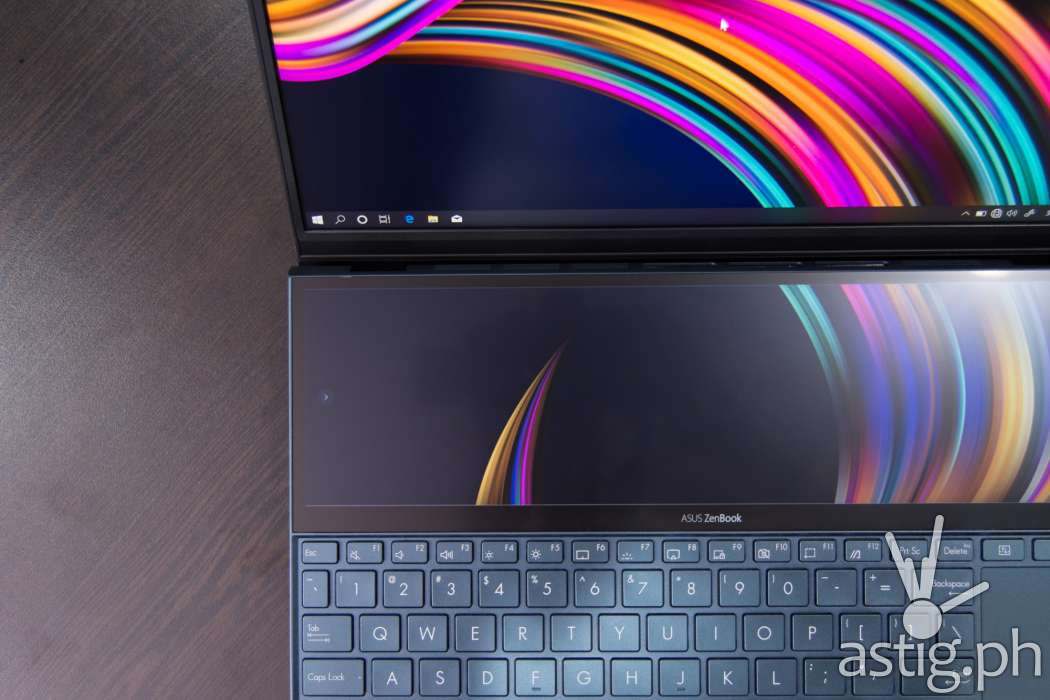 The evolution of dual screen laptops
It was bound to happen at one point in time: Lenovo released the "dual-screen" Yoga Book C930 at IFA 2018 without a physical keyboard. In its place we get a full HD e-ink touch screen that alternates as an e-reader, drawing tablet, and a virtual keyboard.
Then there's the ASUS Precog concept that also made headlines after appearing in the same show: touted as an AI (artificial intelligence) PC, it's a convertible laptop similar to the ASUS Transformer, except the bottom half is all screen. Unlike the Yoga Book C930, it actually functions as a secondary display, with AI software assisting the user by popping the virtual keyboard at the right occasion.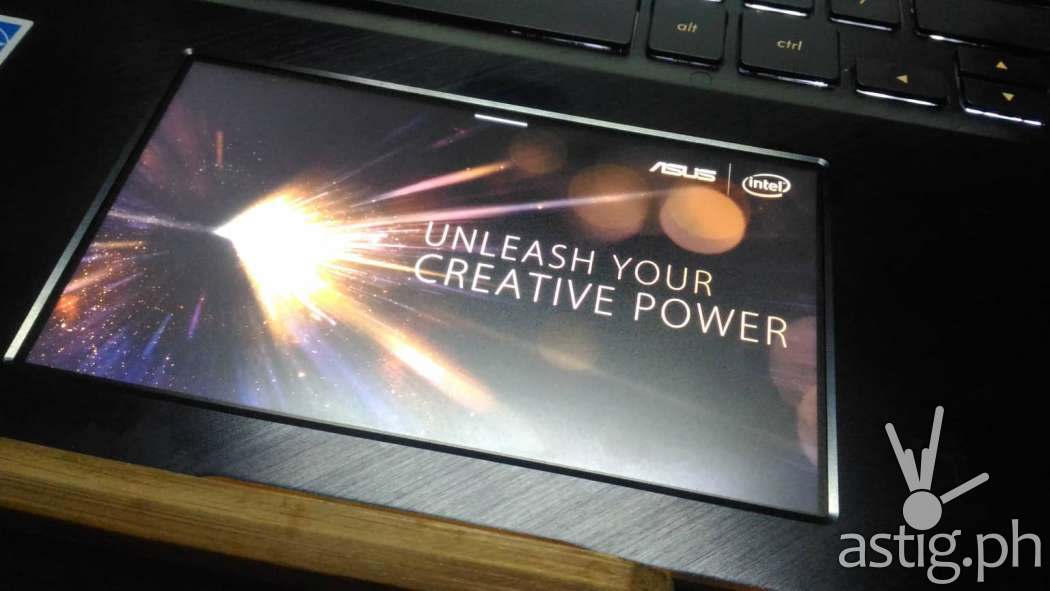 So when ASUS didn't kill the ScreenPad and instead, updated it to ScreenPad 2.0 in this year's ZenBook S, that's when we knew: the secondary display was here to stay, and it can only get bigger and better from here on.
WATCH: ZenBook Duo unboxing: Dual screen laptops are here!
A design that breaks the mold
At 1920 x 515 pixels, the ScreenPad+ occupies the upper half of what used to be an area dedicated solely to the keyboard and trackpad. There's this "a-ha!" moment as we slowly realized that the weird layout on the ROG Zephyrus S might have actually been ASUS gearing up to put something similar to the ScreenPad+, then decided not to, so we ended up with a glowing ROG logo occupying that empty space above.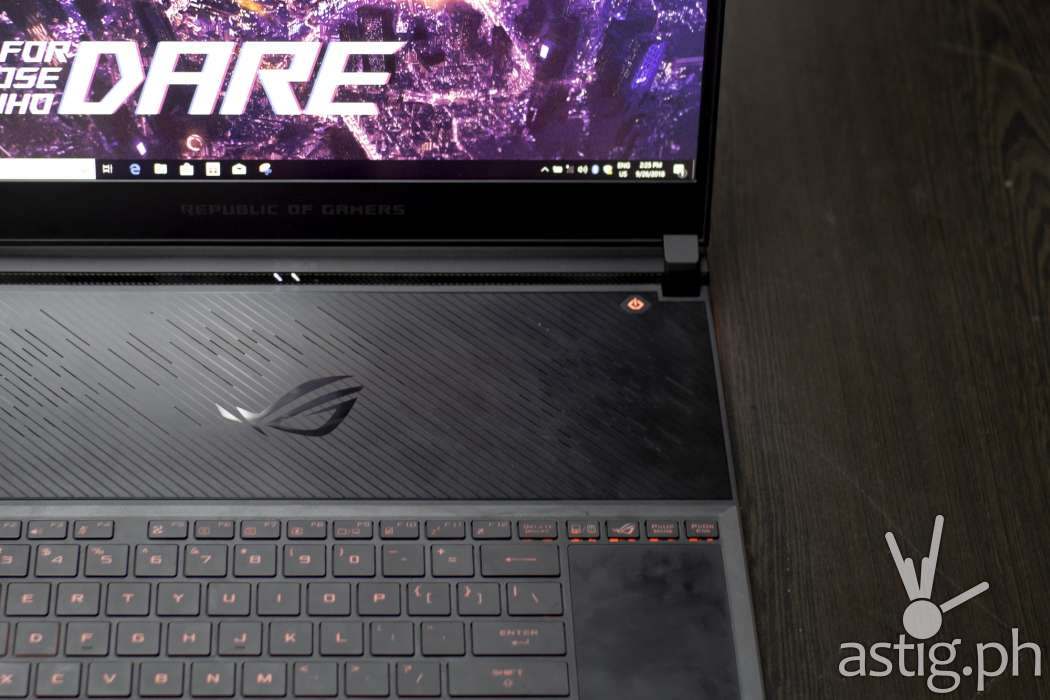 We were not too fond of that layout, and it still took us a bit of getting used to that same layout on the ZenBook Duo. If we were using it on a table, sure – a mechanical keyboard designed for the desktop uses more or less the same layout. You rest your palms on the table while your fingers traverse the keys.
But try putting it on your lap and you'll see what I mean. There's not enough room to rest your palms in and it's super awkward. I'm not sure that there's an easy solution though – it's not a problem that can be fixed by simply adding a palm rest.
ASUS is taking a big risk here with a rather unusual layout, and with big risks come big rewards – only time will tell if it pays off.
Well-machined, lightweight, compact laptop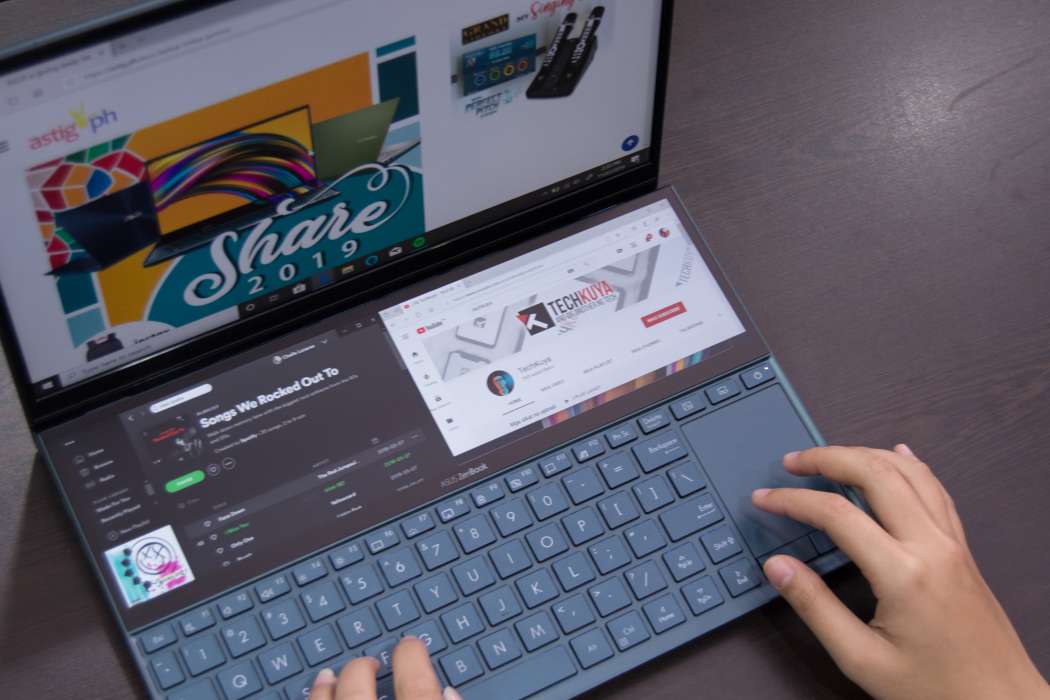 Don't get me wrong: ASUS has always fitted the ZenBooks with the best chiclet keyboards, and the Duo is no exception. It's tactile, responsive, and clicky with good travel distance. It's illuminated which is a must for creatives who work in the dark. For pro touch typists who want to work in total darkness, the backlight can be turned off at the touch of a button.
ASUS are masters of PC design: there's a physical button to make almost every intuitive function accessible: aside from standard controls like volume controls, screen brightness, and display switching we also get dedicated buttons for taking screenshots, switching panels, and disabling the ScreenPad+.
Although why would you want to disable the ScreenPad+ when it's way too cool and way too useful?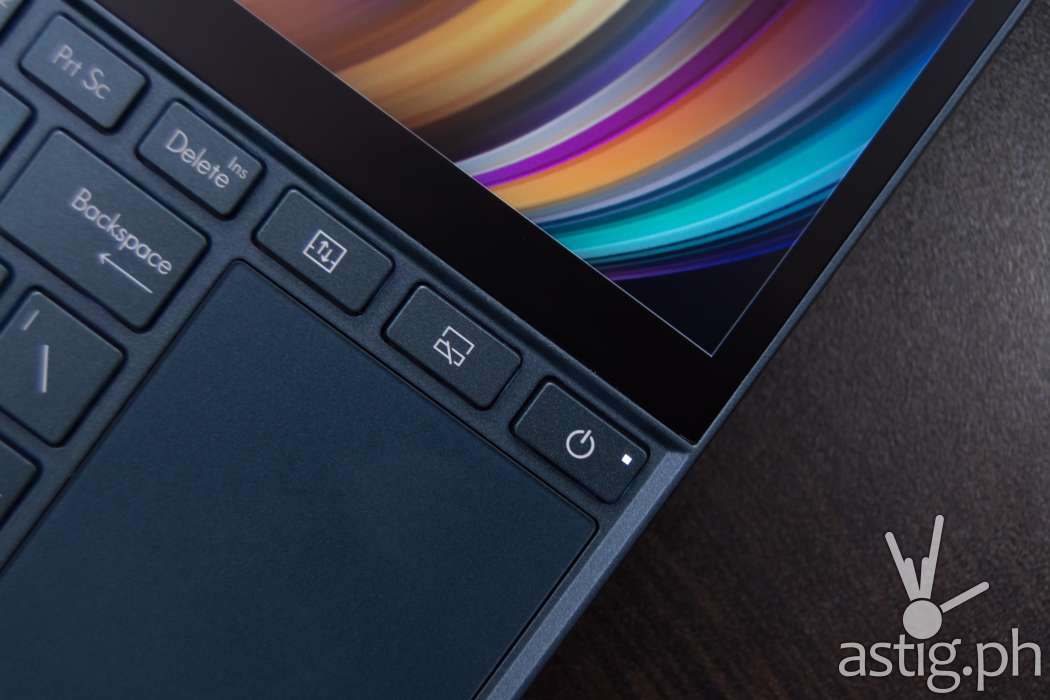 Disrupting well-established laptop design standards
Until now, we've used standard productivity laptops from various brands to do office work: this includes models from manufacturers such as ASUS, Lenovo, Dell, HP, Acer, MSI, and even the Apple MacBook.
Until now, our standard workspace includes a dock, and that dock connects to a full-sized keyboard, a wired mouse, and – yep – at least one standard-sized desktop monitor.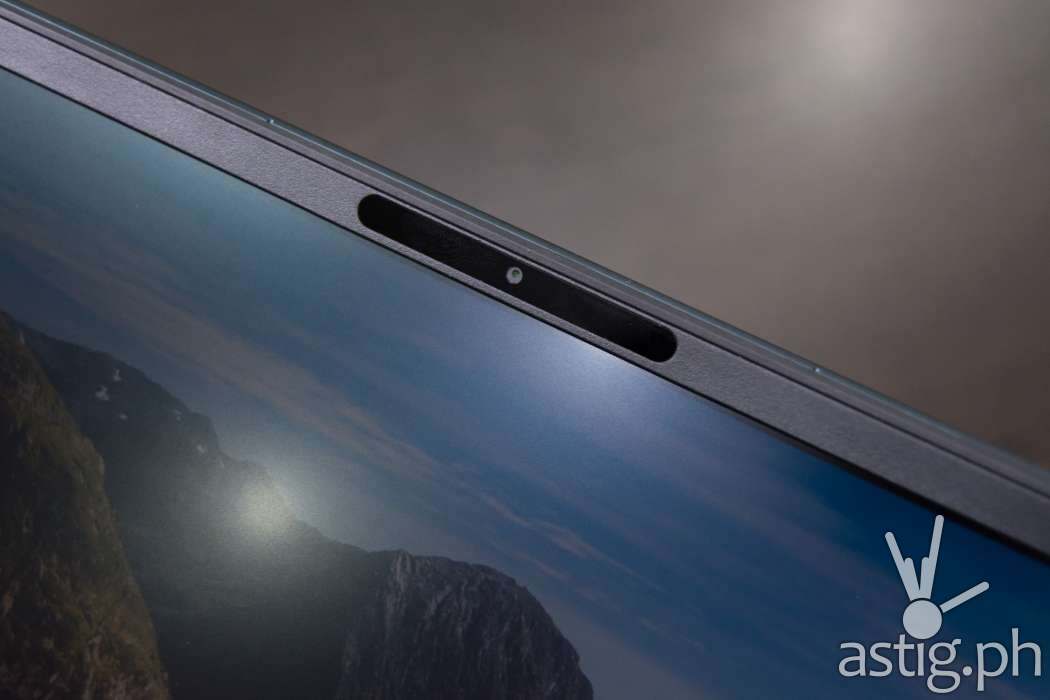 The case for dual monitors
I personally use two monitors: my laptop stays closed shut in the dock when I'm at my workstation, only to be taken out when I head to meetings elsewhere. One screen displays information that I need to "monitor" passively: mainly email and instant messaging. The other screen I use actively for production work.
Of course, we can always try to split everything into a single display, but you can only fit so much information when your real estate is limited, and of course there's the obvious problem: you can't just lug them around.
Well technically you can, if your name happens to be The Hulk and don't mind carrying a desktop monitor around all the time.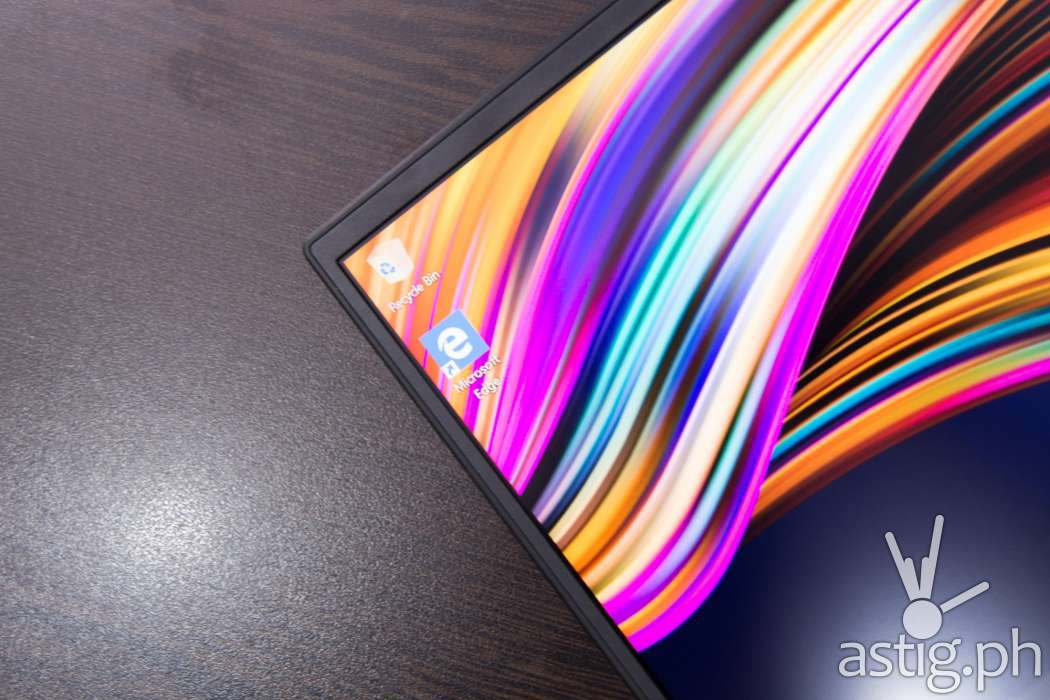 There's a remedy, of course: touch-screen portable monitors like the ZenScreen have been out for some time now, but hey – that's one more piece of equipment to worry about.
Build quality, design, and performance
What if we took away the second screen from the ZenBook Duo? At 1.5 kilos, it's still one of the one of the lightest, thinnest, and most well-constructed Windows laptops that you can around. We get the hallmarks that make a ZenBook stand out: minimalist footprint encased in a sand-blasted chassis, an IPS LCD monitor with ultra-thin edges, and the ErgoLift hinge which lifts part of the bottom for better ventilation while elevating the keyboard area.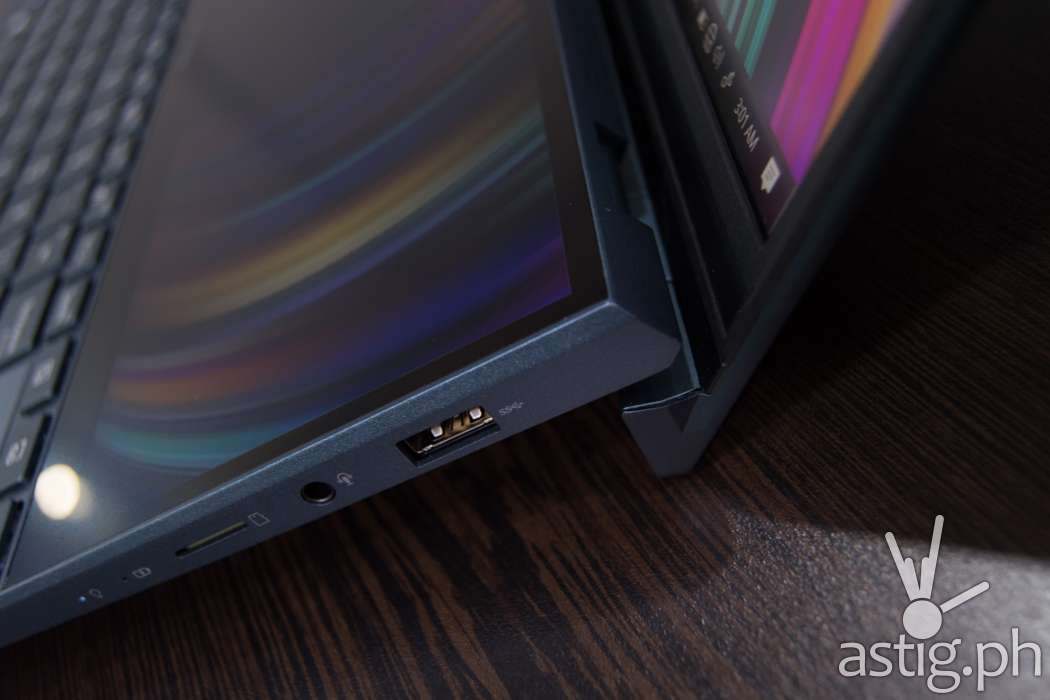 Inside we have up-to-date components: 10th Generation Core i5 / i7 with 16 Gigs of DDR4 RAM clocked at 2666 MHz, 512GB / 1TB of SSD storage (PCIe M.2), Wi-Fi 6, and an NVIDIA MX 250 with 2GB DDR5 video RAM.
If you need more power there's the ZenBook Pro Duo, which comes with a bigger, touch-screen display: 15.6" OLED at 4K resolution. It comes with a matching 4K ScreenPad+ and an NVIDIA RTX 2060 with 6GB DDR6 video RAM.
WATCH: ZenBook Duo video review: Do you really need a dual-screen laptop? (Tagalog)
A productivity powerhouse for creators
Our resident video professional Tcel Maramag deeply appreciated the machine's power and the ScreenPad+ when editing videos in Adobe Premiere. If her glowing recommendation during our ZenBook Duo video review is any indication, it is the ideal mobile workhorse for creative professionals who work with extended screens such as videographers, photographers, and of course – content creators like yours truly.
By moving the keyboard to the bottom and utilizing the remaining area to attach a second display, the ZenBook Duo gives us the best of both worlds: two screens and a physical keyboard. Okay three if you count the touchpad.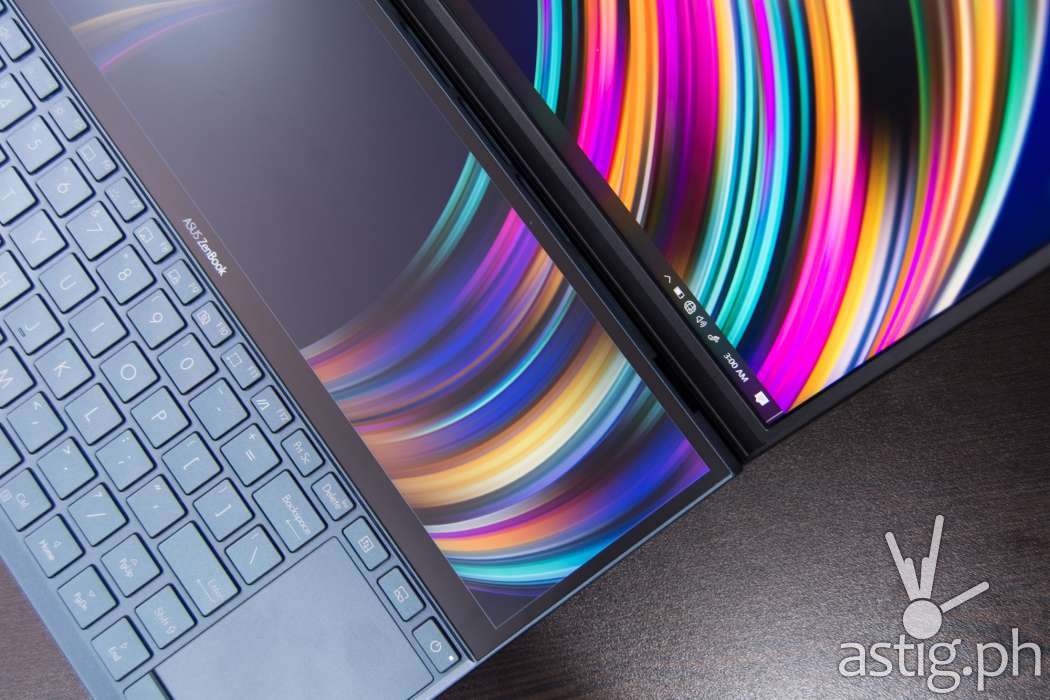 Are we ready for dual-screen laptops?
This takes us back to our original question: Are we ready for dual-screen laptops?
Thing is, the second screen is there for one reason: productivity. Okay two reasons: productivity and Spotify. Or Discord. Or YouTube. Or Netflix. Or Minecraft.
So go ahead, name your favorite Duo.
– Typed and written on a ZenBook Duo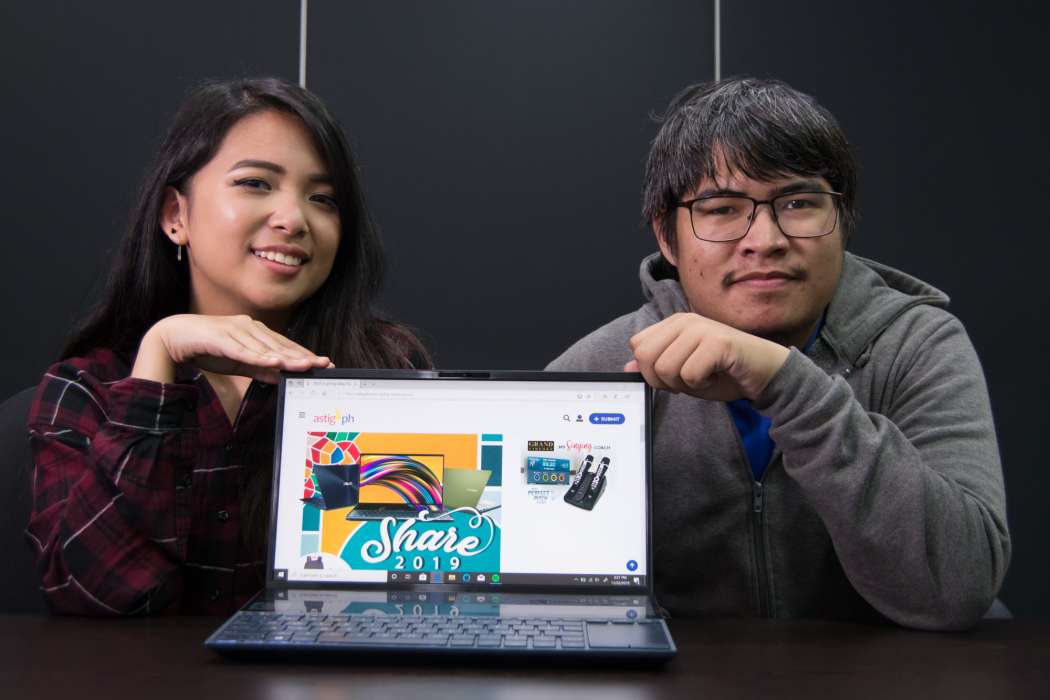 Footnote: ZenBook Duo purchases made between November 18 until December 31 come with freebies worth Php 18,000 which includes an Instax LiPlay and an ASUS NEREUS bag.
ZenBook Duo (UX481FL) specs
Dimensions: 323 x 223 x 19.9mm
Weight: 1.5kg
Display: 14″ IPS LCD 1920 x 1080 + 12.6″ 1920 x 515 ScreenPad Plus
Operating system: Windows 10 Home / Pro
Processor: Intel Core i5 / i7 (10th Gen)
GPU: NVIDIA MX 250 (2GB DDR5)
Memory: 16GB DDR4 2666 MHz RAM
Storage: 512GB / 1TB PCIe
Camera: IR Webcam
Connectivity: Wi-Fi 6 (802.11 ax), Bluetooth 5.0
I/O ports: USB Type-C 3.1, USB 3.1 Gen 2 Type-A, USB 3.1 Gen 1 Type-A, HDMI, MicroSD
Keyboard: yes (built-in)
Trackpad: yes (built-in)
Audio: bottom-firing dual loudspeakers (Harman Kardon), 3.5mm audio jack
Battery: 70Wh 4-cell Li-Po battery
Price (Philippines): 74,995 (Core i5 + 512GB storage); 84,995 (Core i7 + 1TB storage)
ZenBook Pro Duo (UX581GV) specs
Dimensions: 359 x 246 x 24mm
Weight: 2.5kg
Display: 15.6″ OLED 4K 3840 x 2160 + 14″ 4K ScreenPad Plus
Operating system: Windows 10 Home / Pro
Processor: Intel Core i7 / i9 (9th Gen)
GPU: NVIDIA RTX 2060 (6GB DDR6)
Memory: 16 / 32GB DDR4 2666 MHz RAM
Storage: 1TB PCIe
Camera: IR Webcam
Connectivity: Wi-Fi 6 (802.11 ax), Bluetooth 5.0
I/O ports: USB Type-C, U (Thunderbolt 3), USB 3.1 Gen 2 Type-A (2), HDMI, MicroSD
Keyboard: yes (built-in)
Trackpad: yes (built-in)
Audio: bottom-firing dual loudspeakers (Harman Kardon), 3.5mm audio jack
Battery: 71Wh 4-cell Li-Po battery
Price (Philippines): 159,995 (Core i7 + 16GB RAM); 169,995 (Core i7 + 32GB RAM); 199,995 (Core i9 + 32GB RAM)
ZenBook Duo photos