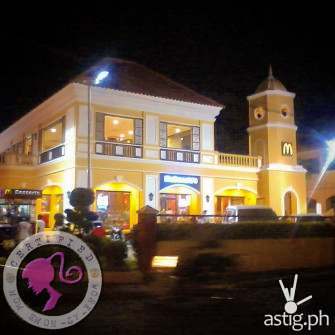 Though we see some calesa's roaming around some areas in Manila, it will surely be a nicer experience to have a calesa tour  and wander what UNESCO's World Heritage Town has to offer.
Why?
You start to experience the historic Spanish era with the houses and establishments safely kept & maintained by the city government and residents there.  Relics of the great historical past from churches to museums and even commercial establishments being built there also reflect the Filipino-Spanish culture.
Imagine dining in your favorite fast food chain like McDonald's with the Spanish theme facade? Isn't it a wonderful experience to drop by your favorite food chain by means of a calesa (Spanish for horse-drawn carriage)?
Here are the top 10 things you can do while in Vigan:
1. Take a calesa tour
Roam around the city and see every detail of those Hispanic era by using a calesa.  The horses  has its own unique name and managed by years, so the caretakers knows how to treat them.
Since Vigan is a small metropolis, you can see almost all the remarkable spots  there in two days via a closer drive.
Metro Vigan Inn offers an affordable calesa tour package, read here for more information.
2. Soar high at the Bantay Bell Tower
Do you remember the original Panday movie?  Yes, a scene was filmed there in Bell Tower.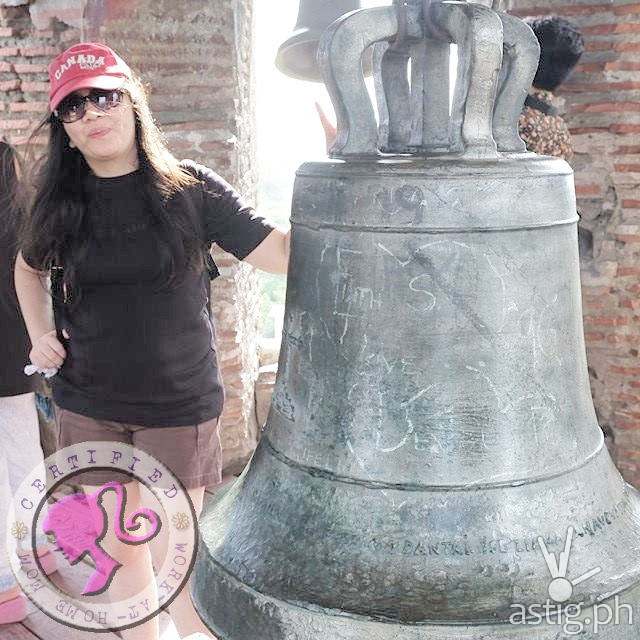 It was too high and you can't imagine yourself how tall the tower is, unless you climb up to the top.
Feel the thrill climbing up using the wood steps and have the guts to peep by the exposed windows with the small bells hanging at that point.
3. Journey backwards in Spanish time via Calle Crisologo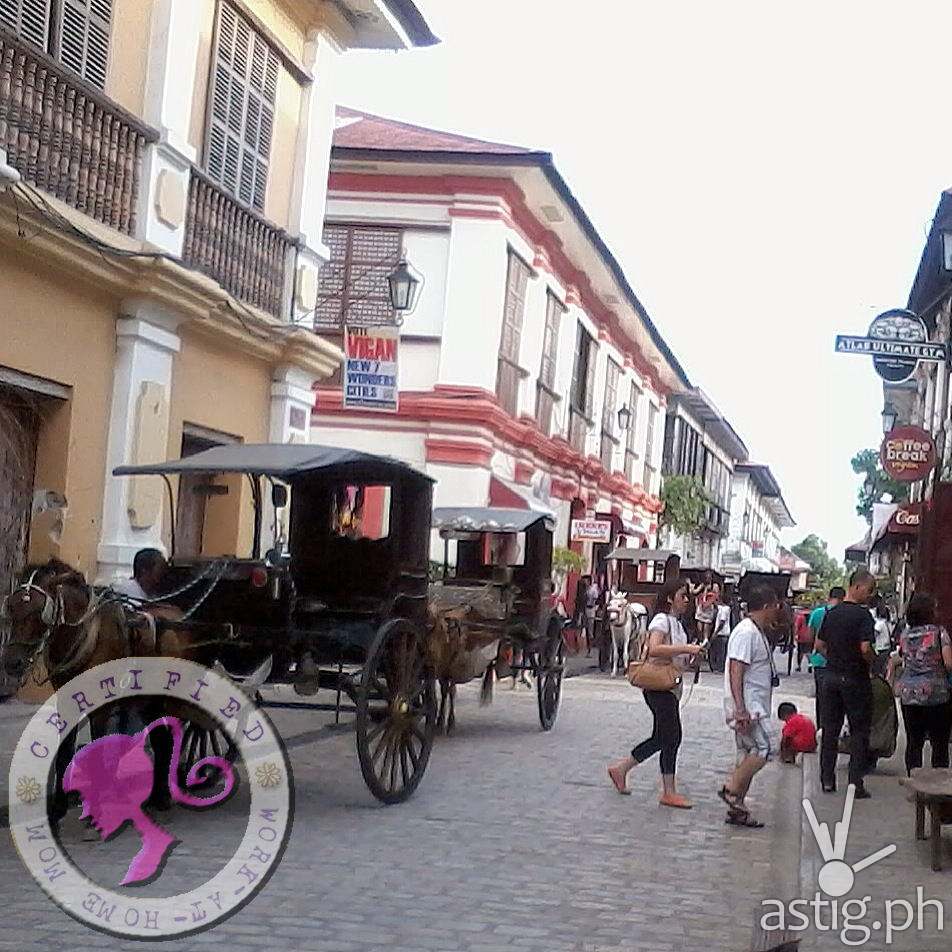 It's like travelling back in Spanish time seeing the Calle Crisologo!
The old houses and Spanish buildings there and walking in the vicinity full of cobblestones will make you feel like wearing a Maria Clara outfit roaming around the car-free street.
The Calle showcases a lot of antiques and souvenir stuff, from miniatures to furniture representing the uniqueness of the metropolis.
Fall in love while strolling in this area during night time  with the elegant street lights and social life along the chic hotels there.
4. Dine at Metro Vigan Café for an ultimate bagnet experience.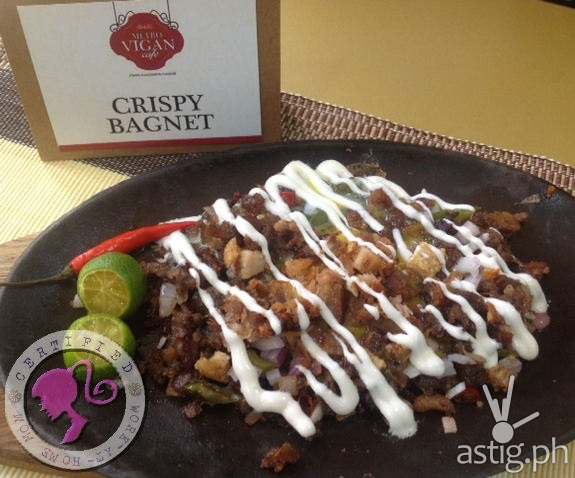 Metro Vigan Café is the newly opened café by the Metro Vigan Inn.   The café offers a variety of bagnet menus in their list that you will surely love.  From Bagnet Burger to Chopsuey and Pinakbet, you can expect healthy and freshly cooked foods are being served.
Have a crispy delight of their Sisig Crispy Bagnet paired with Vigan chorizo-inspired fried rice.
READ: Full review of Metro Vigan Café
 5. Taste the Vigan empanada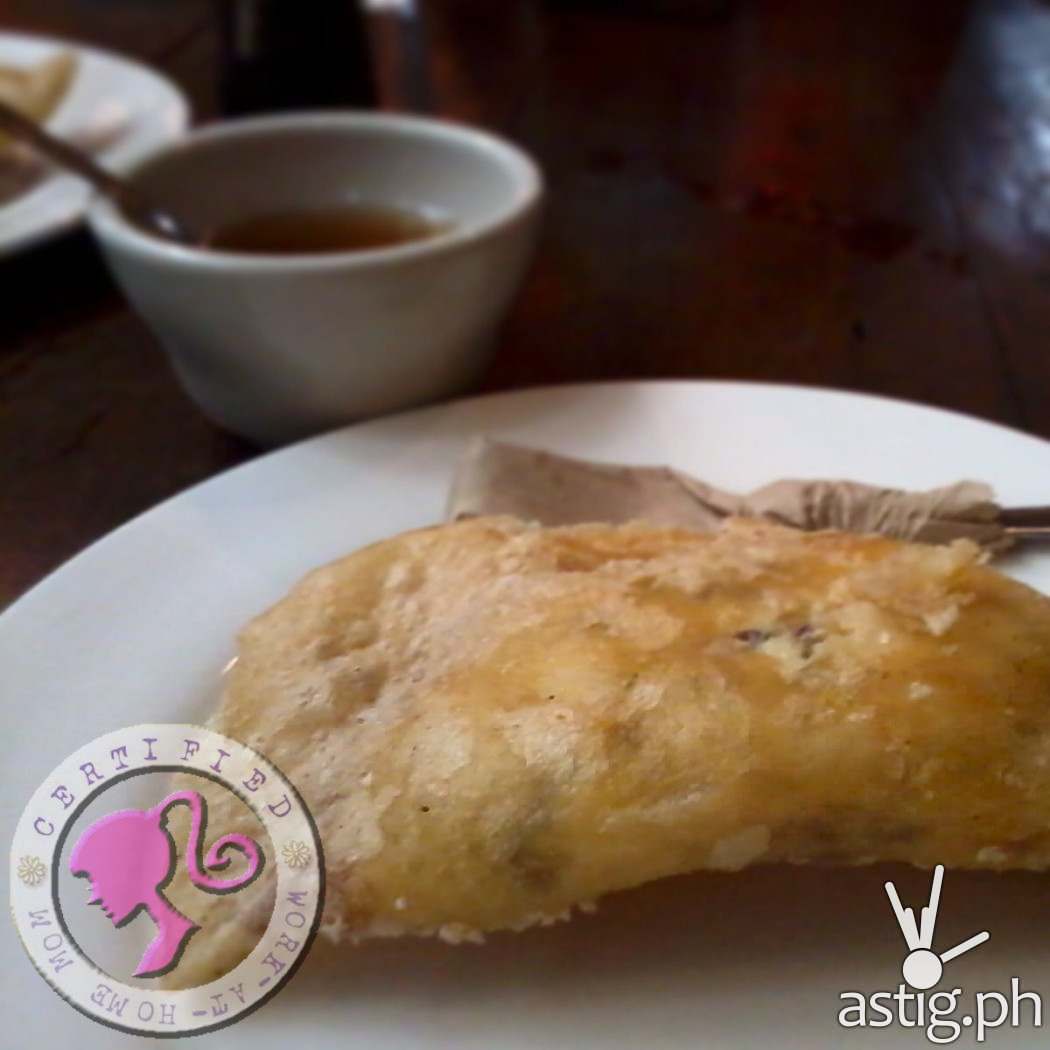 The common empanada I know and I have tried so far was the Chicken Empanada.  It usually comes in a small handy snack size and the crust is thick, which is entirely different from a Vigan empanada—bigger and with thin crust.
It is made up of grated green papaya, egg, bean sprouts and beans, grated carrots and Vigan longganisa for its filling.
What's more with this Vigan empanada? It comes with a special vinegar dip to complete the munching experience.
6. Munch on different delicacies and sweets by Senorita Dulce
After satisfying yourself with bagnet, salty Vigan longganisa and a sour dip from empanada, get a sweet treat through Senorita Dulce's variety of sweet delicacies such as round bibingka and heavenly slice.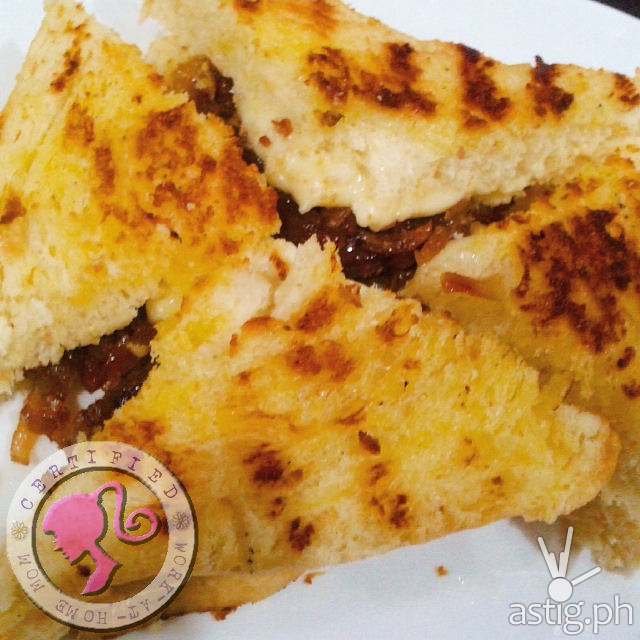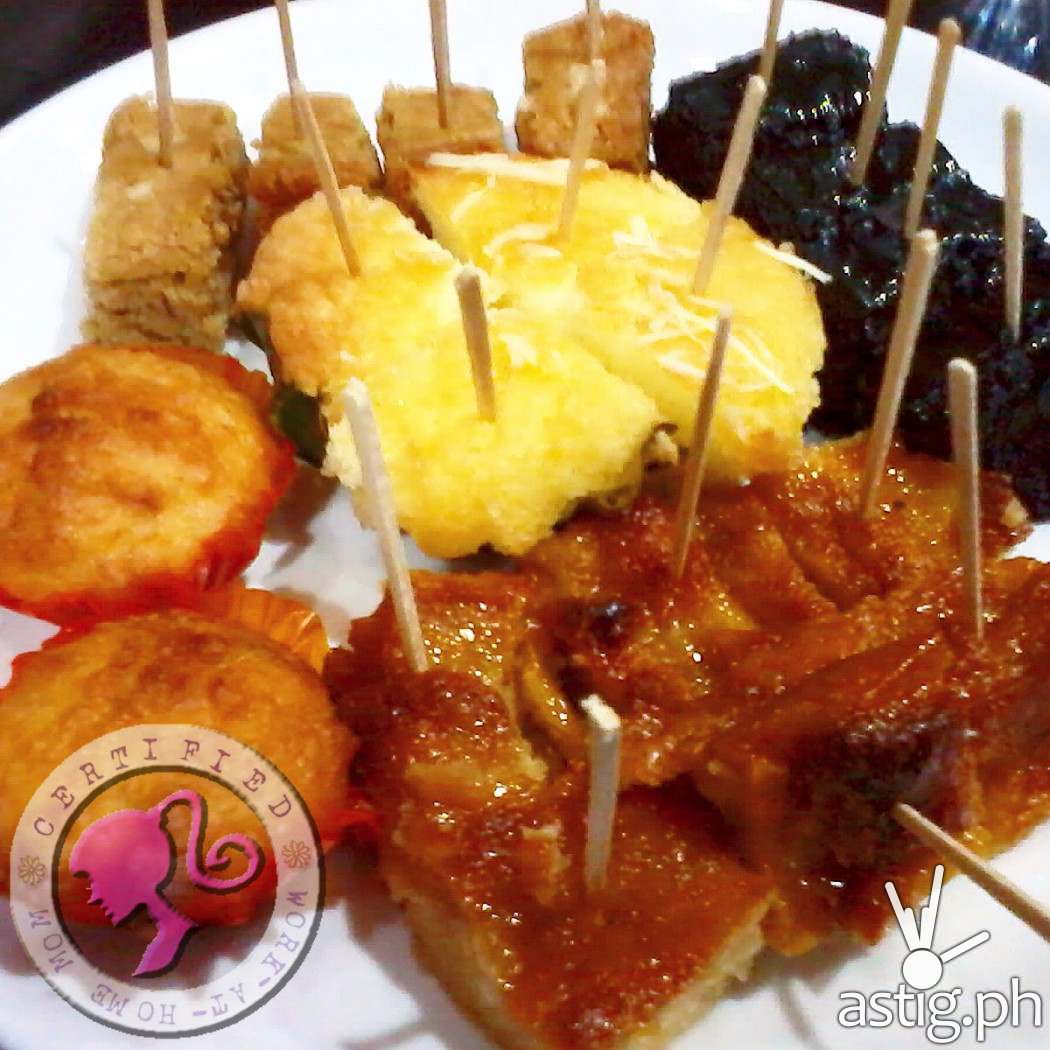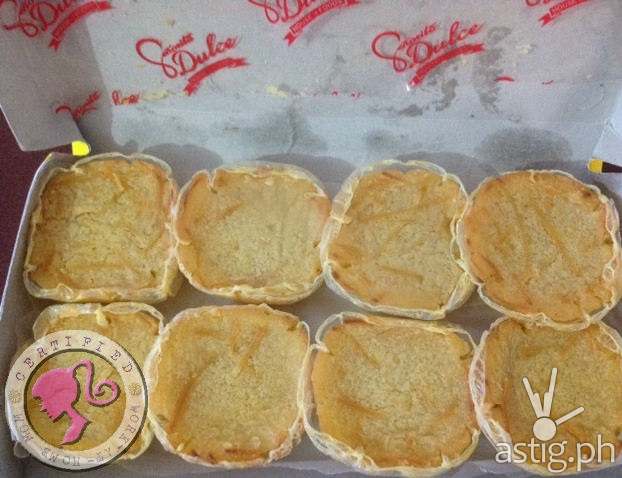 7. See the Dancing Fountain Show
Visit the Plaza Salcedo at night and watch how those lovely fountains dance to different tunes.
The Dancing Fountain Show can be seen every night at 7:30 during weekdays and every 7:30pm or 8:30pm during weekends.  Variety of colored lights also add enchantment to the show.
Join the kids as they try to catch those waters with their bare hands and dance around.  Get that chilling experience after receiving a surprise fountain shower bath.
8. Find out how those famous Vigan specialties are being made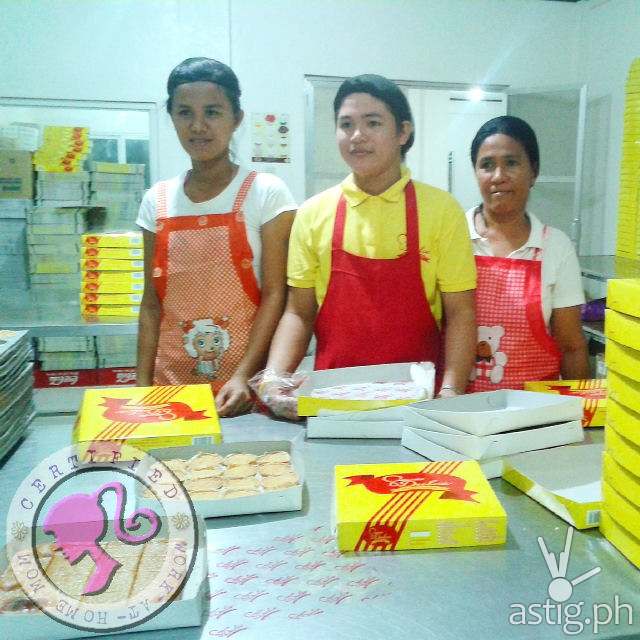 To complete your Vigan escapade, aside from the accommodation and budget-friendly tour packages being offered, Metro Vigan Inn also includes learning and a  different food tasting session while enjoying your stay there.
Learn how the famous bagnet, tinubong and basi is being done while dining in with Metro Vigan Café.
Basi is a Vigan wine made out of their vinegar while Tinubong on the other hand is a coconut delicacy inside a bamboo piece.  It is made up of glutinous rice, coconut milk, and butter.
9. Get into the wild by visiting Baluarte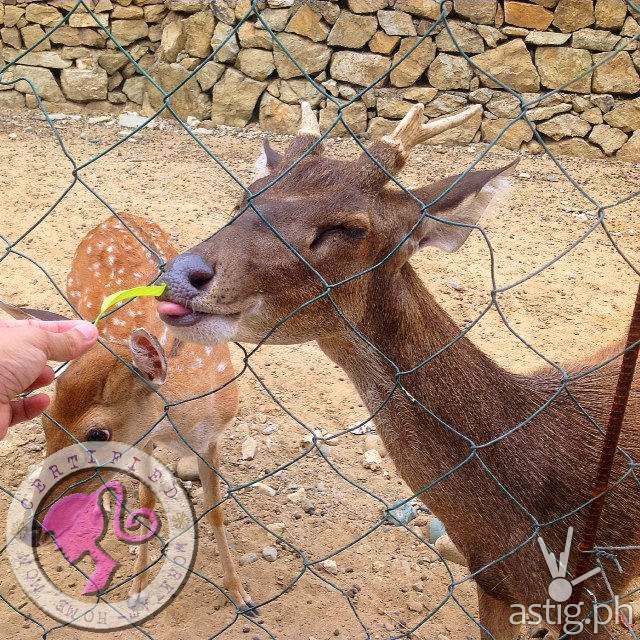 Experience the thrill having photo ops with those animals roaming around the park, from the smallest creature up to the biggest one, and from the tamest to the wild type.
Bear a glance of this 80-hectare zoo and park owned by former Governor Chavit Singson by setting out to the peak of the golden building with that eye-catching bush.
10.  Shop for pasalubong with Marsha's Delicacies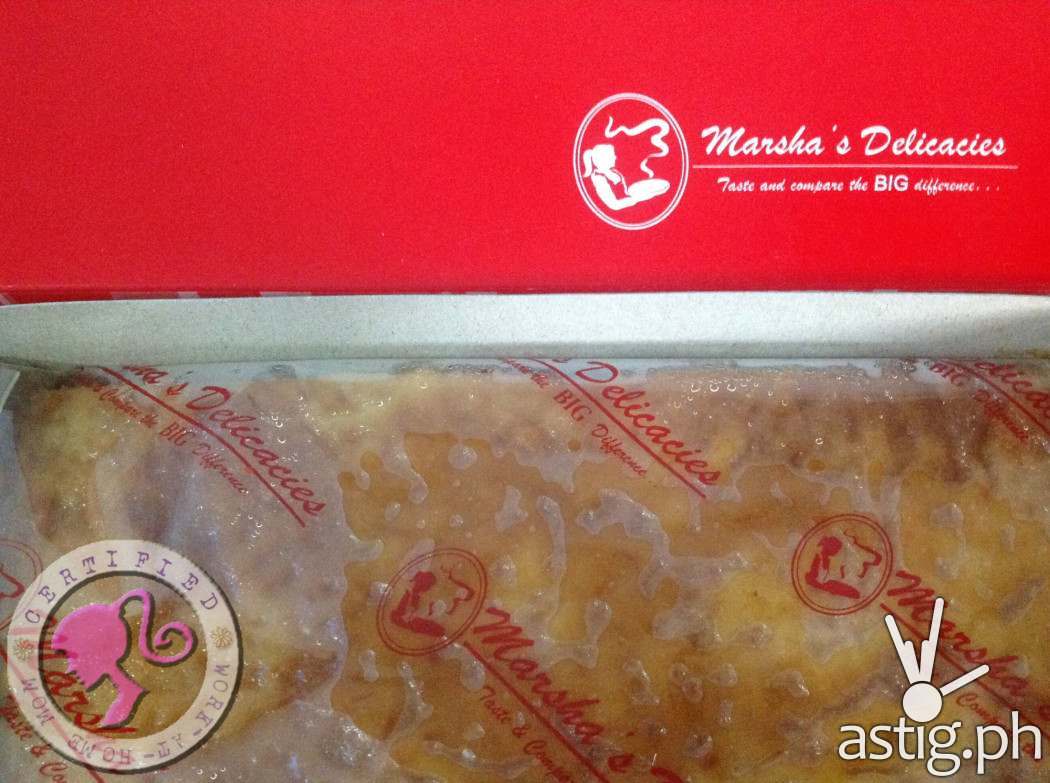 A complete shop for your pasalubong with the famous Marsha's Delicacies awaits in Vigan.  Marsha carries a lot of delicacies and Vigan specialty foods that you can take home either by cash or via credit card.
Among Marsha's favorites are: round bibingka, cassava, Vigan longganisa, sweet and spicy tamarind, gummy candies and other native kakanin.
Where to stay while in Vigan? Read the Metro Vigan Inn full review
Featured photo by Obra19 on Wikipedia
Metro Vigan Inn
Address: Bayubay Norte, San Vicente, Metro Vigan
Phone: +63(077) 674 0448 / +63(917) 824-3800 / +63(917) 824-4800
Email: villie at metroviganinn dot com
Website: metroviganinn.com
Facebook: facebook.com/MetroviganInn