Anyone who listens to Ted Failon's morning program on DZMM "Failon Ngayon" should know about the ABS-CBN TVplus digibox, more commonly known as the mahiwagang black box. Since 2011 Ted has been giving away one of these gadgets to one lucky contestant at the end of the show.
Once attached to a TV set, the mahiwagang black box magically transforms your television, resulting in crystal-clear display for ABS-CBN … plus a few other stations.
For a one-time fee of only P2,500, the ABS-CBN TVplus might be a cheap alternative to cable television, and a replacement to the aerial antenna. If you are still trying to decide, read our full review and watch our videos before buying.
Demystifying the ABS-CBN TVplus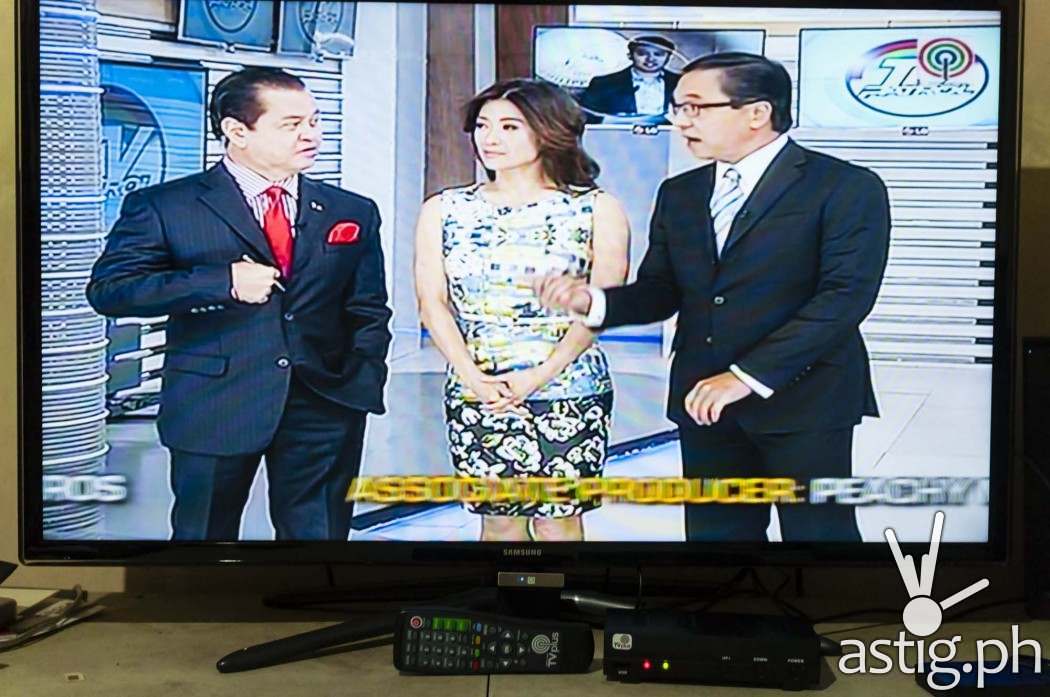 To explain the technology behind the mahiwagang black box, one must go back to June 2010, when the NTC (National Telecommunications Commission) announced that the Philippines will be adopting the Japanese ISDB-T standard for digital television. A circular was then issued stating that the country's broadcasters must discontinue their analog services by the transition deadline of 11:59PM on December 31, 2015.
In short, the country should have fully switched over from analog to digital terrestrial television (DTT) by January 1, 2016, rendering all analog and digital TV sets useless without an ISDB-T receiver.
This is where the ABS-CBN TVplus comes in. It is primarily a DTT receiver that supports the ISDB-T standard. ISDB-T is a standard pioneered by Japan. It is also being used in Brazil.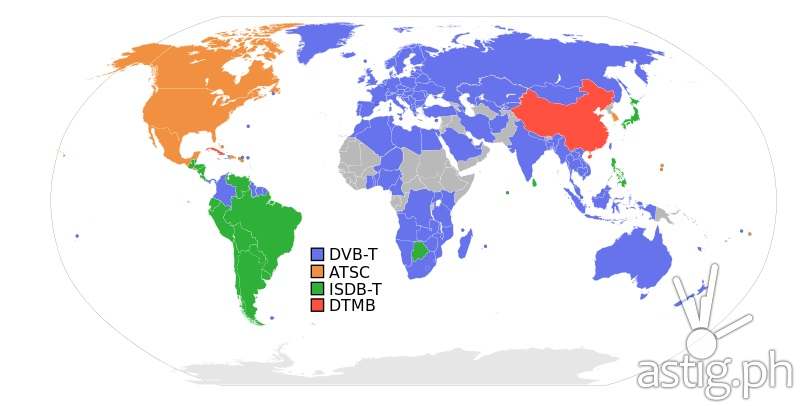 Other DTT standards include DVB-T, used primarily in Europe, ATSC (Advanced Television Standards Committee), used in North America and South Korea, and DTMB, used by China.
Analog vs digital television
Currently, the Philippines uses the NTSC analog standard to broadcast free TV in the country.
With DTT using the ISDB-T standard, broadcast companies get additional bandwidth to show multiple channels in their frequency, in addition to data transmission.
ISDB-T also TV stations to transmit full HD content for free, as well as send alert messages to mobile devices, including laptops and cellphones.
Finally, an Emergency Broadcast System allows the government to send send information to your ISDB-T device. Based on our research, it seems that in an emergency situation, the NTC will be able to interrupt regular programming and send out warning information, like an incoming earthquake.
Here is an actual footage showing the emergency broadcast system in action. Notice that the computer showed an alert right before the area got hit by an earthquake:
In summary, ISDB-T digital terrestrial television (DTT) provides the following 3 major features:
HDTV (high definition television) broadcast capability
Data broadcast capability
Emergency broadcast system
ABS-CBN TVplus unboxing
Older generations of the ABS-CBN TVplus come packaged a yellow box that looks like this:
Our unit came enclosed in a white box with red stripes that now carried the re-branded ABS-CBN TVplus logo plus the familiar slogan, "ang mahiwagang black box".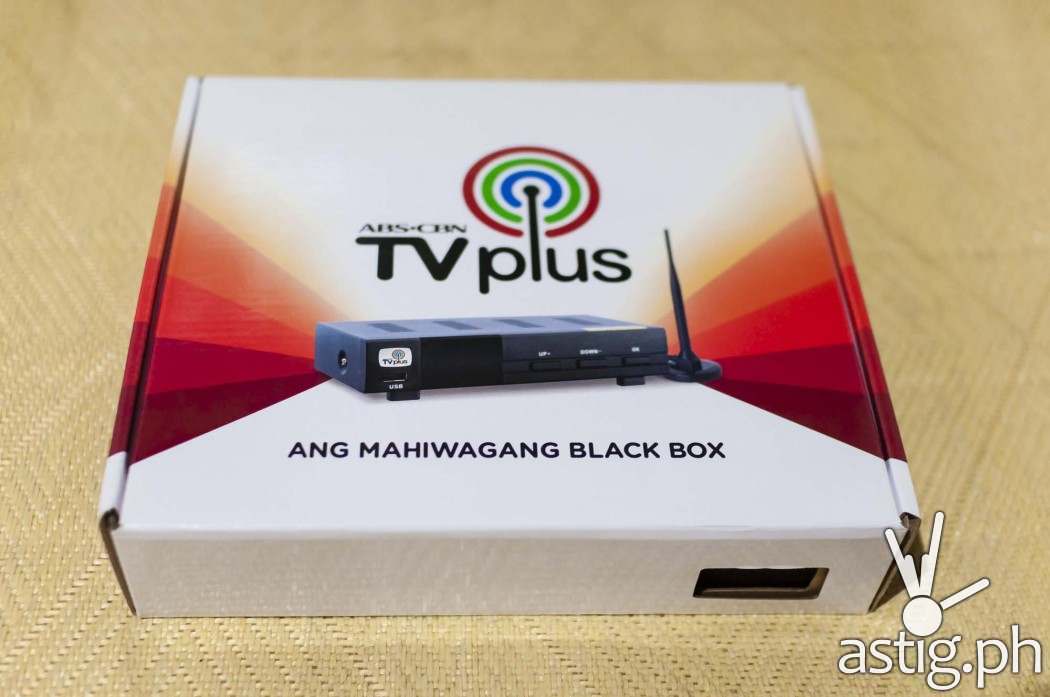 The left side contains a list of contact numbers that you need to contact for support, while the back portion contains a comparison between analog television and ABS-CBN TVplus: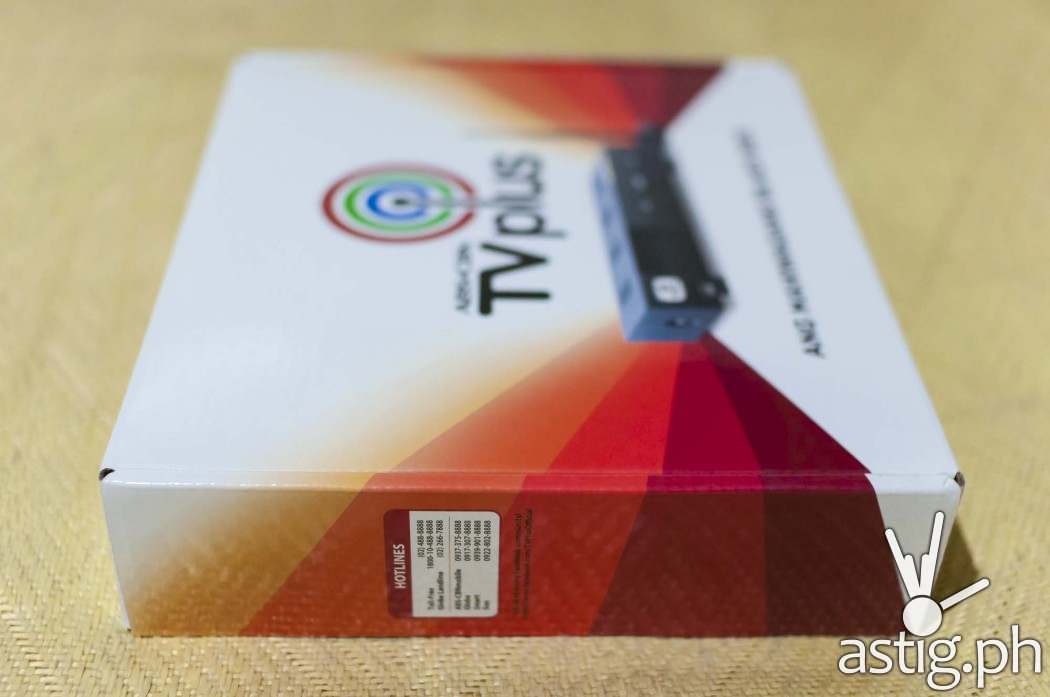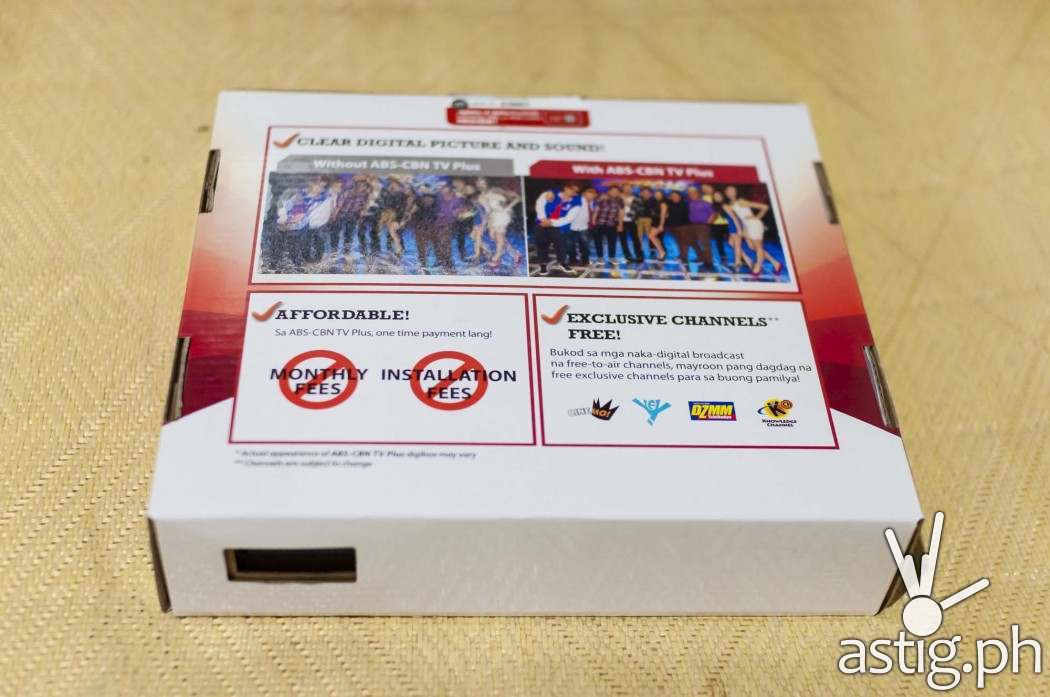 Inside the box of the ABS-CBN TVplus you will find the following items:
ABS-CBN TVplus digibox
Antenna
Antenna cable
Remote control
Batteries
AV Cable
Power adapter
User manual
ABS-CBN mobile prepaid sim card (free)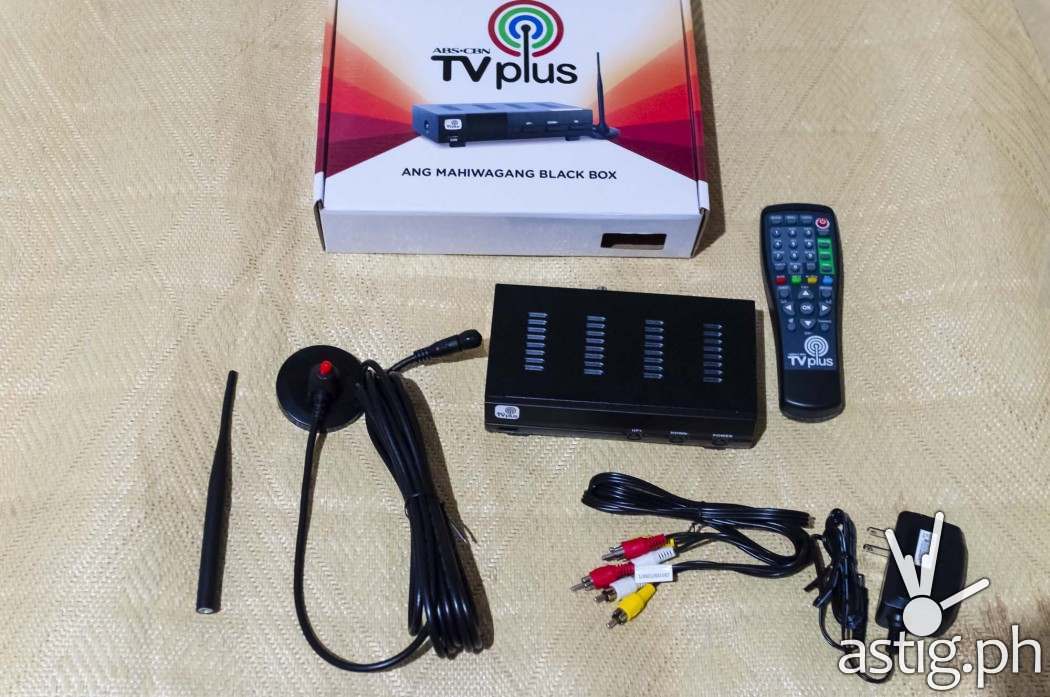 Check out our YouTube video for the actual unboxing of the ABS-CBN TVplus:
How to assemble the ABS-CBN TVplus
It is so easy to assemble the ABS-CBN TVplus. Simply follow these steps:
Remove the rubber covers from the antenna cable
Connect the antenna to the antenna cable
Connect the antenna cable, AV cable, and power adapter to the digibox
Connect the AV cable to your television set
Connect the power adapter to an electrical outlet
Switch on the digibox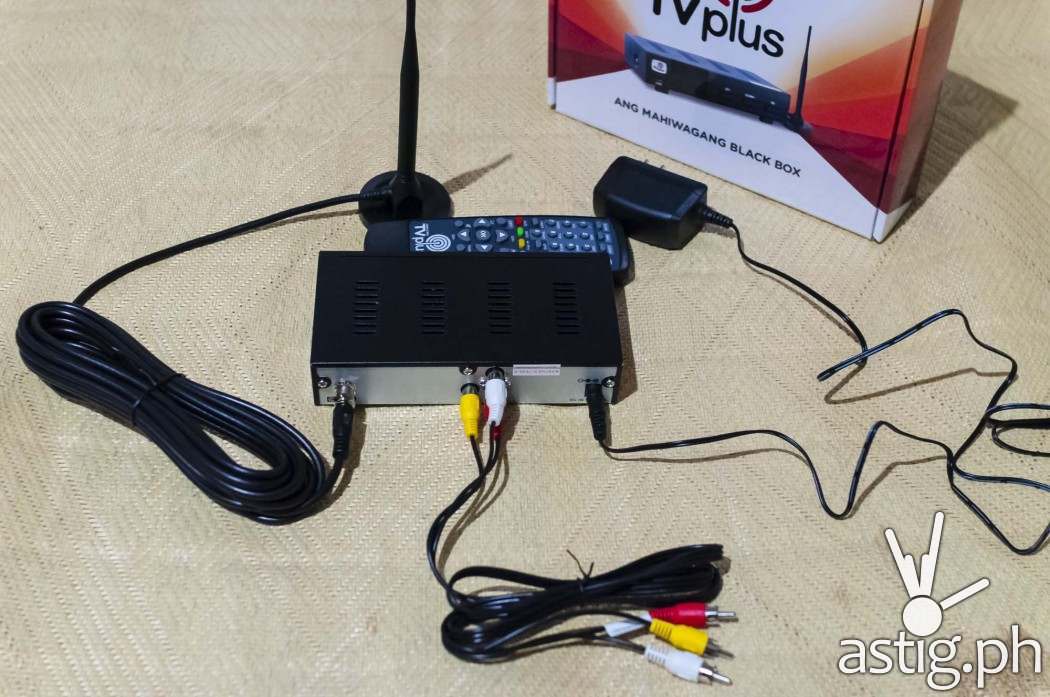 Alternatively, you can watch our video below to see how it's done.
Note that when you first connect your ABS-CBN TVplus you may be prompted to download some OTA (over-the-air) updates. This normally only takes a few minutes.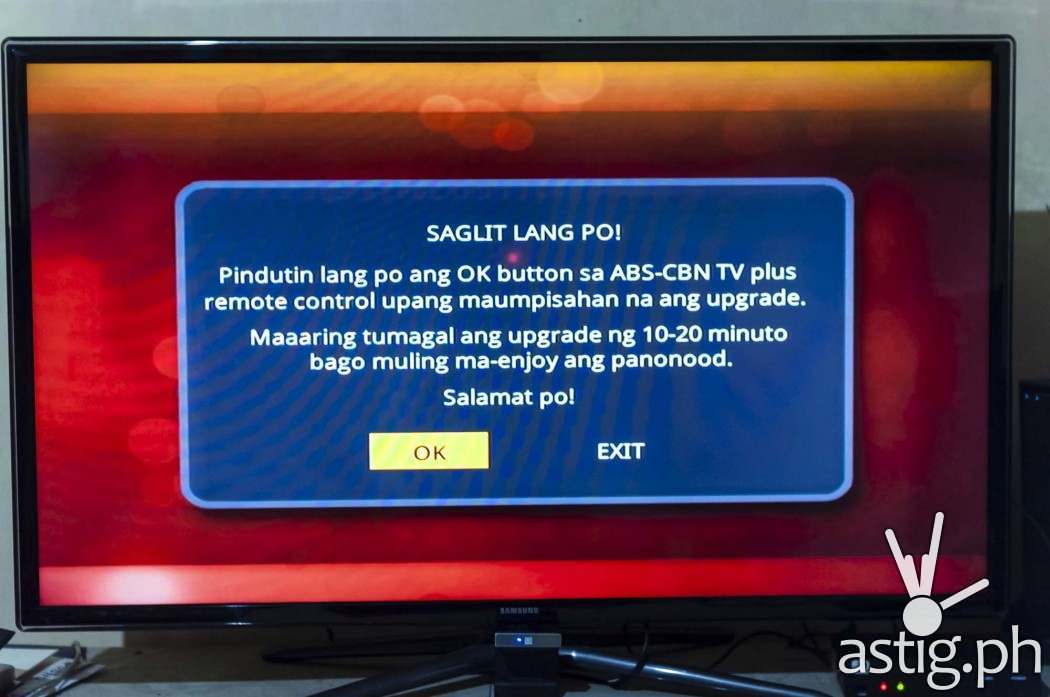 Just like your cellphone, digital television transmissions still need a way to reach your antenna, so make sure to place it somewhere near a window.
ABS-CBN TVplus channel list
The ABS-CBN TVplus should be capable of receiving digital broadcast transmission being aired in the Philippines. Currently this includes major television stations ABS-CBN and GMA. We discovered a few additional broadcast statiosn being run by BEAM (Broadcast Enterprises and Affiliated Media, Inc) and UNTV.
We were also able to receive TV5 broadcasts on the ABS-CBN TVplus, although it is inconsistent and disappears from time to time. We suspect that TV5 is only testing its DTT capabilities and it is not yet fully implemented.
Below is the complete list of channels that we were able to receive.
ABS-CBN
SPORTS+ACTION (premium channel)
CINEMO! (premium channel)
YEY! (premium channel)
Knowledge Channel (premium channel)
DZMM Teleradyo (premium channel)
GMA SD1
GMA News SD
Service HD
BEAM SD 1
BEAM SD 2
BEAM SD 3
UNTV-1
UNTV-2
ADDTV
RADYO5
AKSYON TV
TV5 SD2
TV5 SD
TV5 SD3
The ABS-CBN TVplus is capable of decoding five additional ABS-CBN channels. These premium channels are exclusive to ABS-CBN TVplus, so other ISDB-T receivers will not be able to display them. These are: ABS-CBN Sports+Action, Cinemo, Yey!, Knowledge Channel, and DZMM Teleradyo.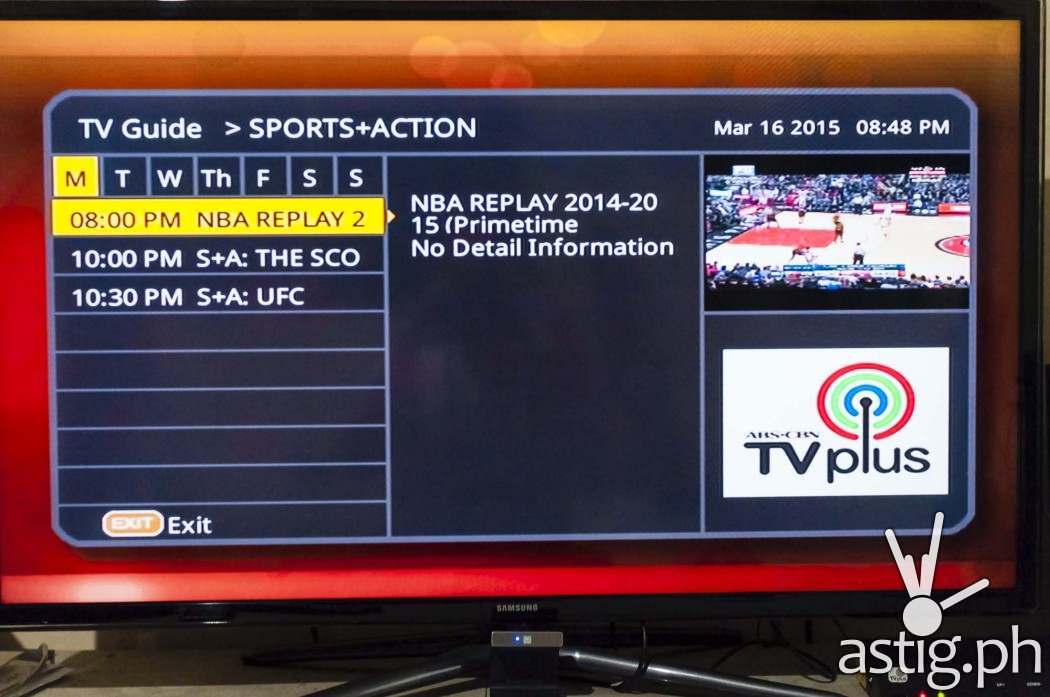 One of the features that we really like about the ABS-CBN TVplus is the program guide. However, this is currently only available on ABS-CBN channels.
ABS-CBN TVplus display quality and compatibility
The 'mahiwagang black box' is compatible with any television set that is capable of receiving audio and video input via the standard 3-port RCA connector (2 audio, 1 video).
For our testing, we used the ABS-CBN TVplus with a Samsung digital HD TV and a Panasonic analog television set and it worked flawlessly.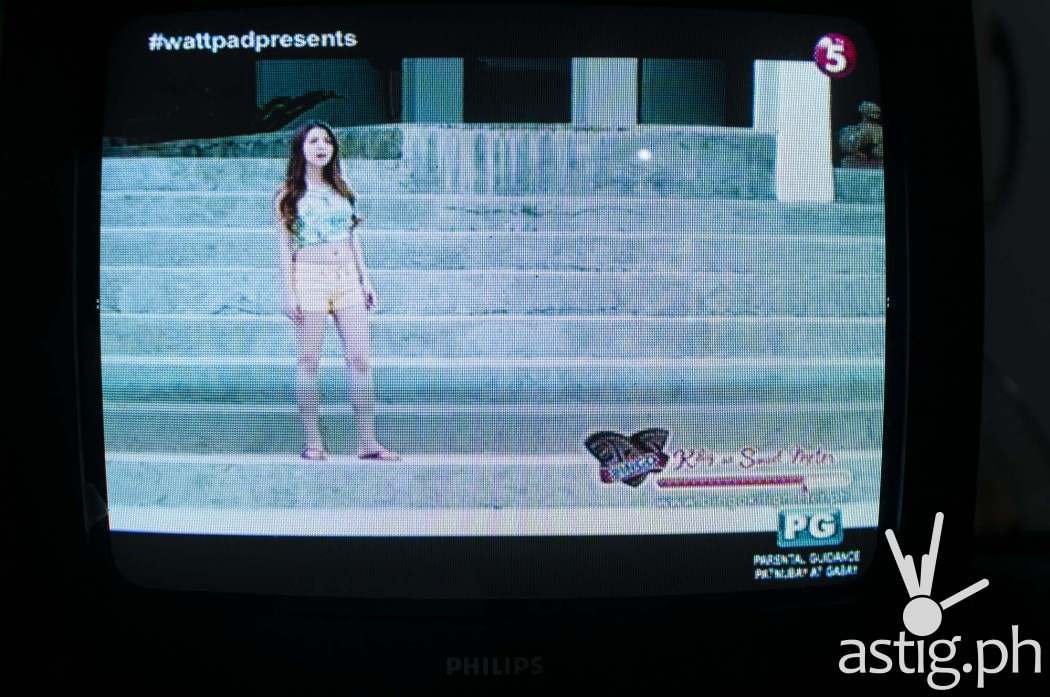 We also tried connecting the ABS-CBN TVplus digibox to a full HD television like this 40-inch Samsung and the quality is just as good as cable TV. All broadcast signals are currently in SD though. There are no broadcasts in HD yet, although the ISDB-T compatible TVplus should be capable of displaying them.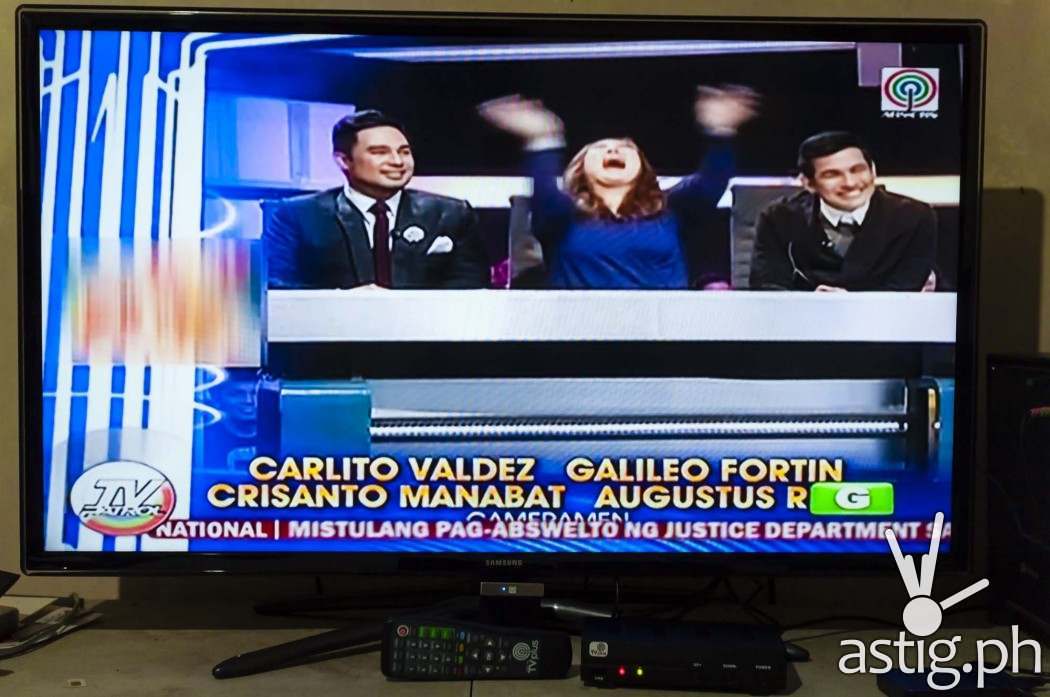 The quality is consistently crystal clear with zero noise, similar to what you would get from a cable TV provider. As we previously stated, your digibox works like a mobile phone. The transmitters need a way to transmit signals to your DTT receiver in order to get a reception.
Also, you need to make sure that there are digital television transmissions in the area where you are located, just like cell sites. The broadcast stations are still in the process of rolling our digital transmission capabilities and there are still some areas that are not yet covered.
If you plug in your digibox and it does not find any channels, don't worry. Try moving the antenna area somewhere close to a window and work from there. DTT signals are quite strong – we discovered that you do not need to move the antenna too far away from your digibox to get a clear signal.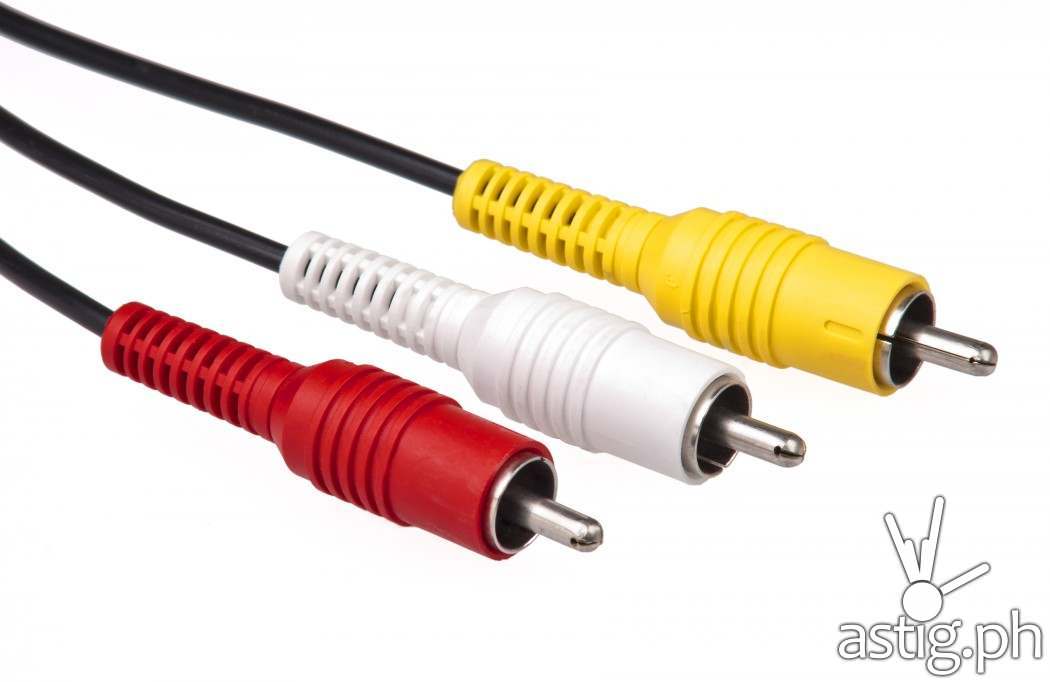 We tested the TVplus in a room that normally cannot find any VHF / UHF channels, and managed to get all 15 channels, excluding TV5. We also tested the ABS-CBN TVplus in a building and managed to get all of the channels.
ABS-CBN TVplus price, and availability
Before purchasing an ABS-CBN TVplus digibox, make sure DTT coverage is already provided in your area. Digital television transmission is currently available in the following areas:
Metro Manila
Rizal
Cavite
Laguna
Bulacan
Pampanga
Nueva Ecija
Tarlac
Pangasinan
Benguet
Metro Cebu
The ABS-CBN TVplus costs a one-time fee of P2,500. There is no monthly recurring fee – you just have to pay 2,500 pesos for the unit and that's it.
Currently, you can buy an ABS-CBN TVplus at electronic, appliance, and hardware stores, including:
ABS-CBN Store
ABS-CBNmobile Store
SM Appliance Centers
2Go Express
Solid Service Center (Sony Authorized Service Channel)
Villman
Silicon Valley
The ABS-CBN TVplus is also available online at Lazada.