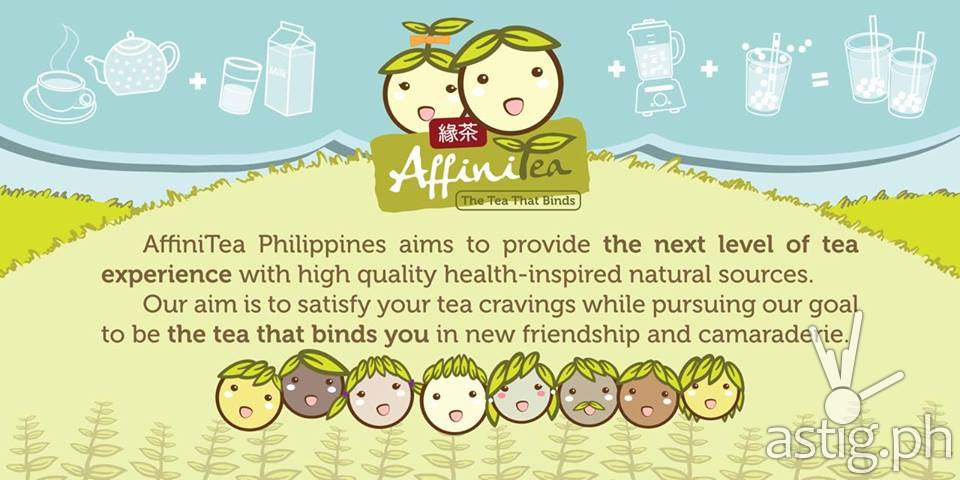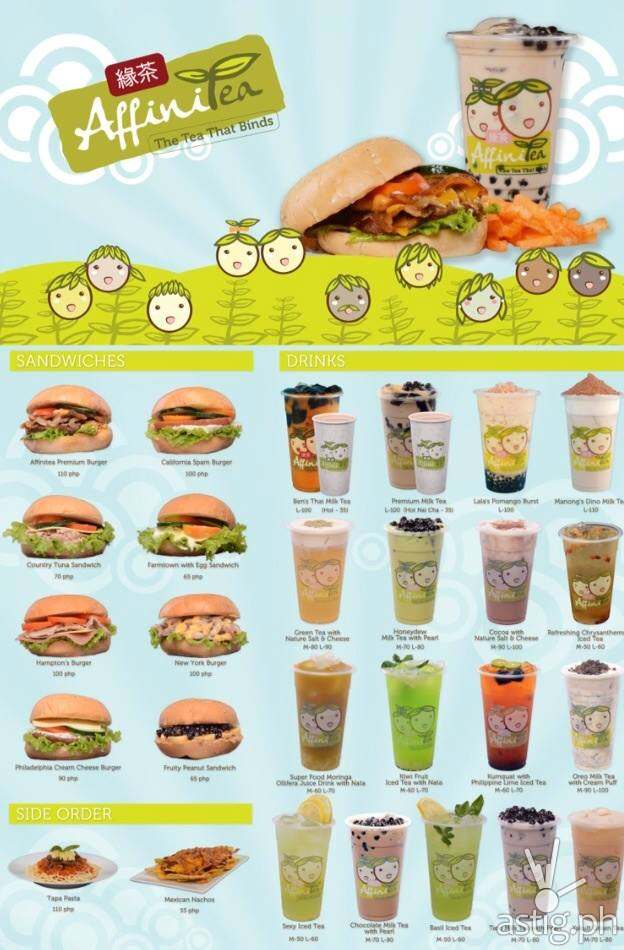 In just a span of two years, this healthy milk tea place grew from its original main branch along Leon Guinto in front of St. Scholastica's College to now as far as Tuguegarao up north totalling to 15 branches to date! Most branches are franchised and only a handful company-owned. WOW!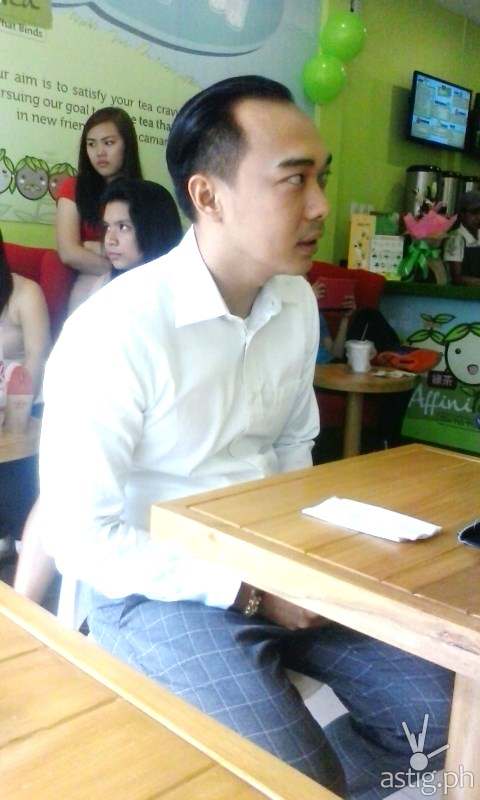 AffiniTea owner and very young businessman Mark Anthony Liu together with his family, relatives and friends recently opened their CEU-Beda branch along Legarda St. in Manila. And yours truly together with some bloggers were there to witness this happy occasion.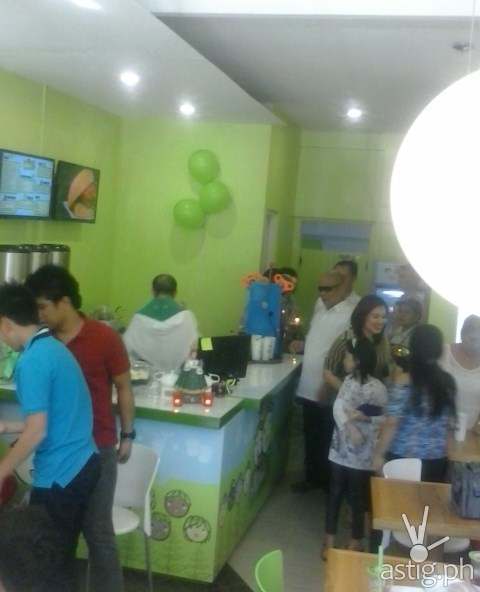 "The CEU-Beda branch is going to be managed by my youngest brother Bert," proudly shared Liu.
Upon entering the place, you will notice the dominance of the yellow and green hues since it connotes relaxation. Every customer who orders their delicious milk teas is guaranteed a refreshing feeling. This branch is equipped with Free WiFi and what an interesting password it has. Find out for yourselves!
Before the store blessing proper, Mark served us brewed Basil Iced Tea and looking from the outside of the glass, it will quickly quench your thirst. Basil is also known to be spicy so the its spicy coolness effect is simply perfect on a hot summer day.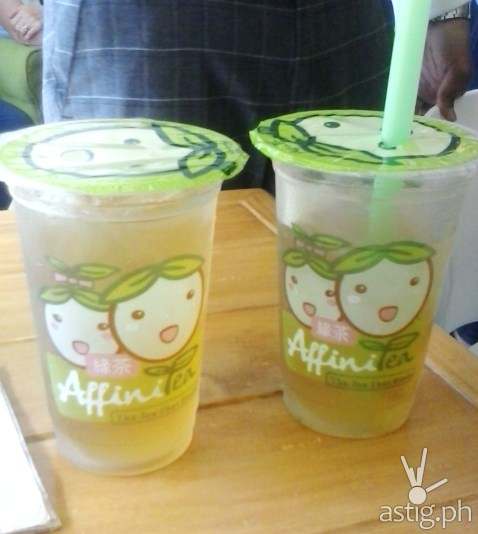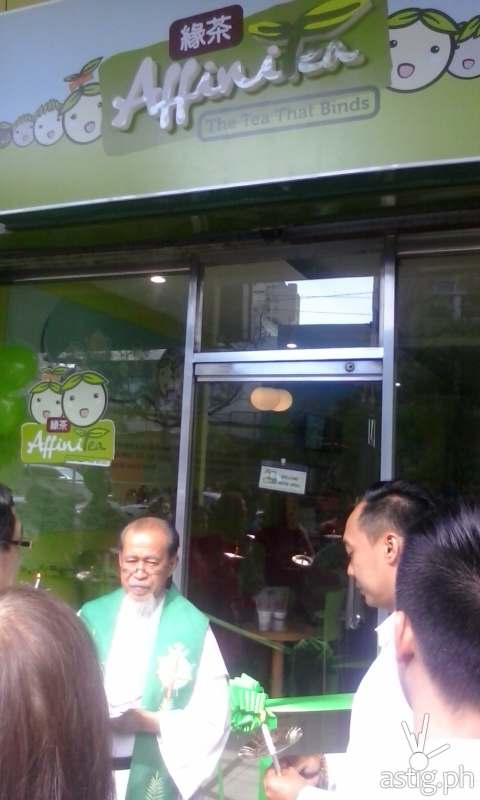 A priest from nearby San Sebastian Church officiated the grand opening blessing saying a few personal remarks to continue its owners and families to become closer despite being busy in business and to always put God first in everything they do.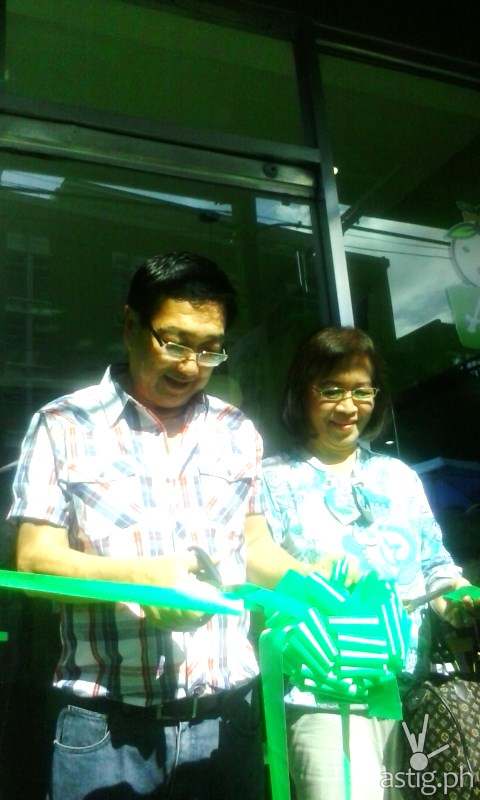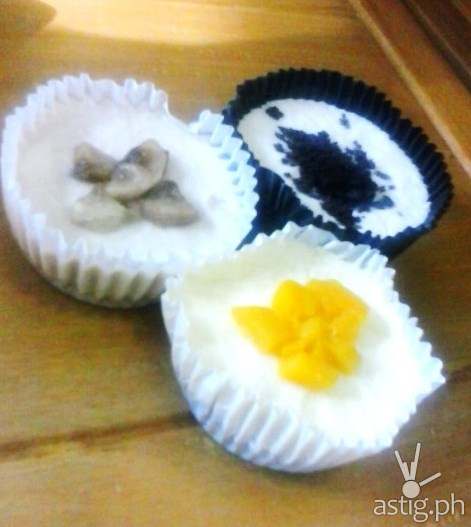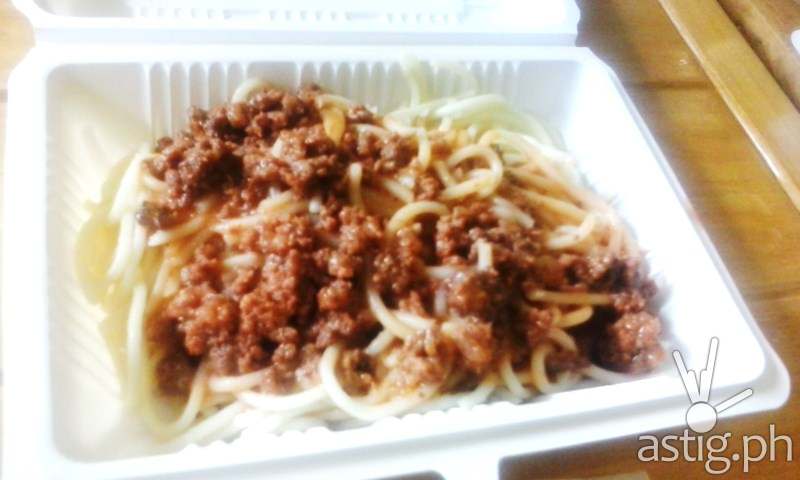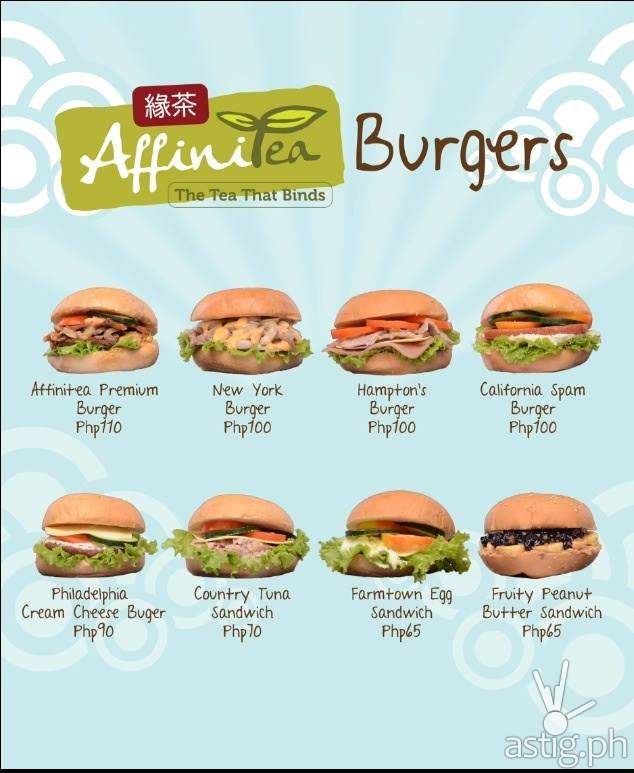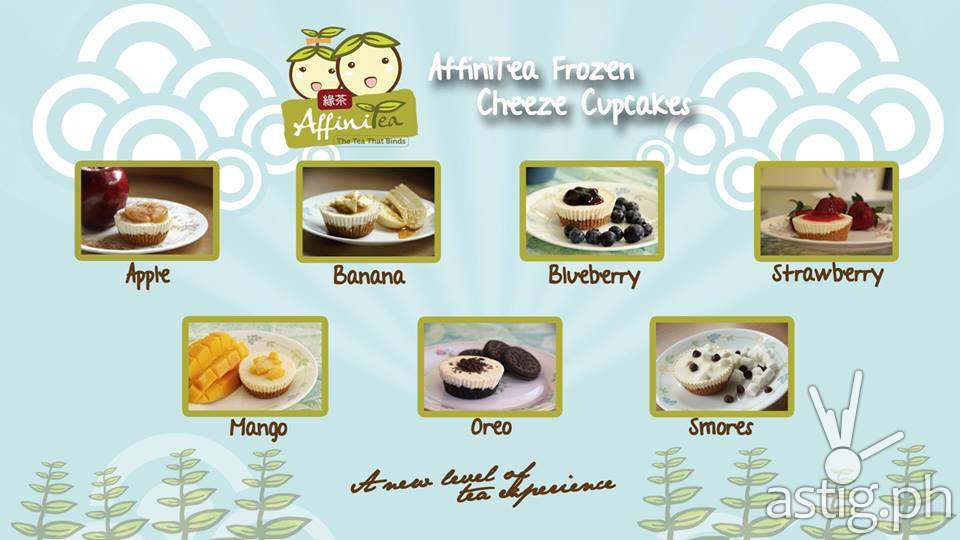 Ribbon-cutting was led by doting parents Sir Emerson and Ma'am Helen. The grand launch also coincided with the patriarch's 64th birthday making it a double happy celebration. Great meeting you both!
Mark later on personally handed over his exciting frozen cupcakes in banana, mango and Oreo flavors which is a first of its kind! Super yummy! I found the mango flavor very tasty and so natural to taste. After which AffiniTea's sweet spaghetti version did not escape our palates and did not disappoint.
I asked Mark, what made them decide to come up with pasta, burgers and cupcakes in their menu? He replied, "It's the suggestion of our customers." With that idea, dropping by AffiniTea makes the experience more complete. Mark adds that right now these options are only being served at their major branches in Cavite and Makati.
As Mark and his team continue to open more AffiniTea branches nationwide, expect healthier milk tea flavors to be concocted and additional food options to dominate the growing list.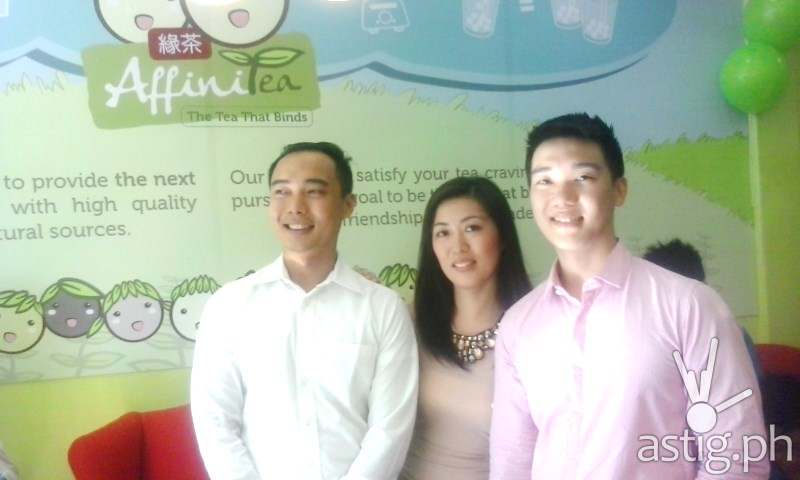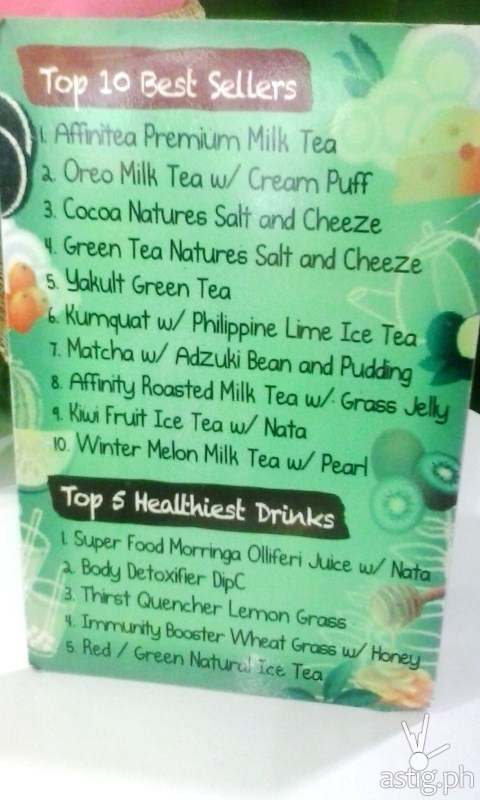 "From the start, we wanted to encourage people to live a fit and healthy lifestyle thru the milk teas that we have as best options. And we are very thankful for all the blessings that have come our way and these would not be all possible without Him. Always to Him the praise and glory," Mark concludes.
Definitely, AffiniTea is today's fastest-growing healthy milk tea place and for the love of a better lifestyle, and true to its slogan, The Tea That Binds, we are giving this one a double thumbs up! They even have their own AffiniTea jingle! ASTIG na ASTIG!
[stextbox id="astig"]To find out more updates and promos from AffiniTea, just visit and Like their Facebook page: https://www.facebook.com/AffiniTeaPhilippines. Share your experience and photos there as well. You may get a special shout out!

Many thanks fellow runner-friend Mark Anthony Liu for having us! It was cool meeting your family. Good luck, God bless and more AffiniTea branches to come! 🙂 🙂 🙂 [/stextbox]