MANILA, Philippines – AirAsia, a low-cost carrier, is giving away surprise roundtrip tickets all around Metro Manila for as low as P15.
#AirAsiaInManila surprise booths were located in several areas, including MRT-3 Ayala Station. Airport sounds coming from the speakers at MRT-3 Ayala Station indicated the start of AirAsia offering extremely low promo fares. Instead of choosing destinations from stations in the MRT line, passengers were able to check out travel destinations around Asia.
AirAsia opened its surprise ticketing booth at the station revealing travel destinations with prices the same as one train ride. Aside from seeing security guards waiting to check bags, AirAsia flight attendants were waiting at the ticketing counter offering different destinations.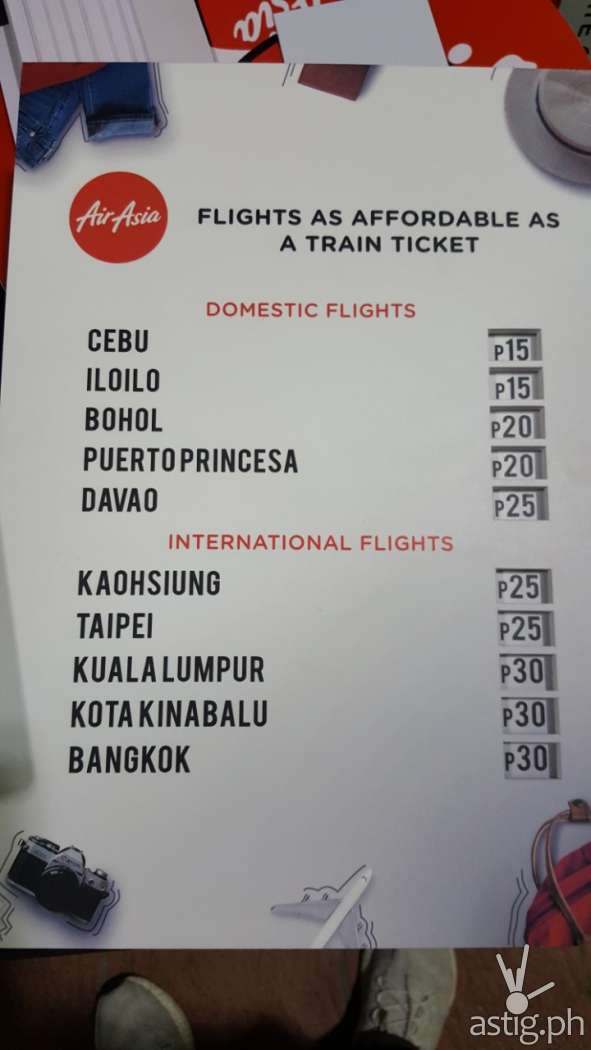 Some of the passengers going in and out from Ayala Station were lucky enough to get their hands on unexpected ticket sales with affordable domestic and international flights.
Roundtrip fares given away at the station include local travels to Cebu for Php 15; Iloilo Php 15; Tagbilaran for Php 20; Puerto Princesa for Php 20; and Davao for Php 25. International travels include Kaohsiung for Php 25; Taipei for Php 25; Kuala Lumpur for Php 30; Kota Kinabalu for Php 30; and Bangkok for Php 30.
Shoppers at Super8 Grocery Warehouse in Ortigas were caught off guard as airport sound effects revealed another surprise booth with snacks wrapped in AirAsia packaging concealing the different travel destinations. Customers had the chance to buy ticket fares as affordable as brownies, chips, and chocolate.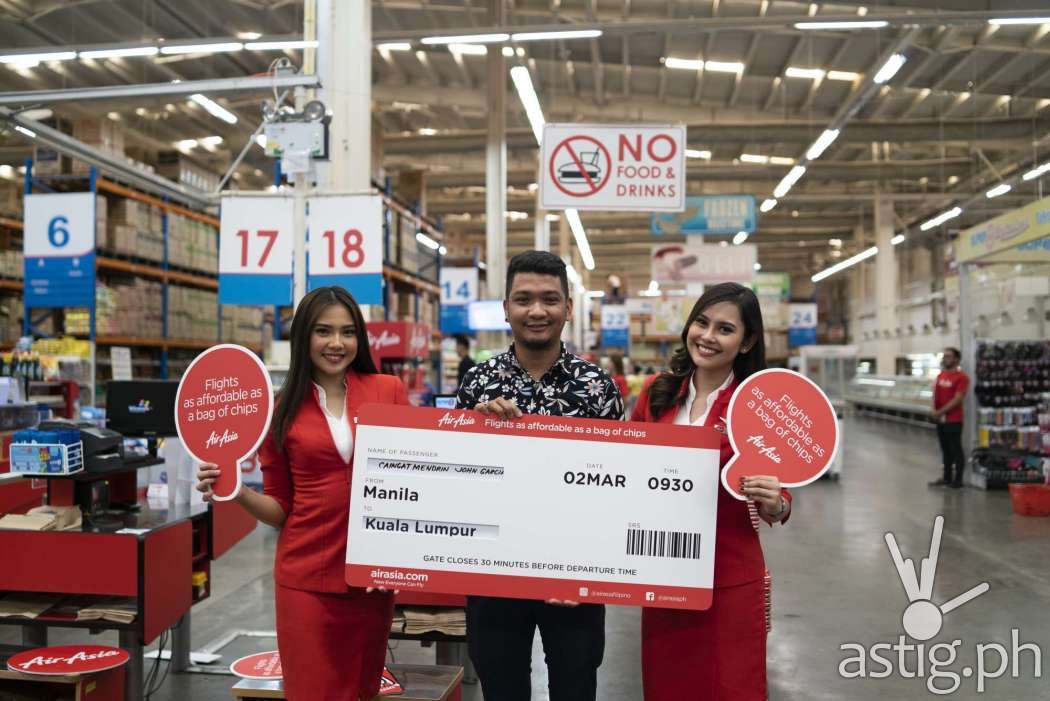 Roundtrip fares given away at Super8 include local travels to Cebu for Php 30; Iloilo Php 30; Bohol for Php 40; Tacloban for Php 40; and Davao for Php 50. International travels include Hong Kong for Php 50; Taipei for Php 50; Kuala Lumpur for Php 60; Bali for Php 60; and Bangkok for Php 60.
20 domestic and 20 international flights coming from Manila were given away to shoppers and commuters with fares for as low as P15 for domestic flights and P25 for international flights.
"We appreciate our guests who have continued to fly with us and we want to let everyone know that we are here to give unparalleled low fares for anyone who wants to travel," said AirAsia Philippines CEO Captain Dexter Comendador said.
"Just because you're on a tight budget, doesn't mean you can't travel to breathtaking destinations." Comendador added. "This only proves our commitment in providing Filipino's the opportunity to travel at low cost with only the best quality service.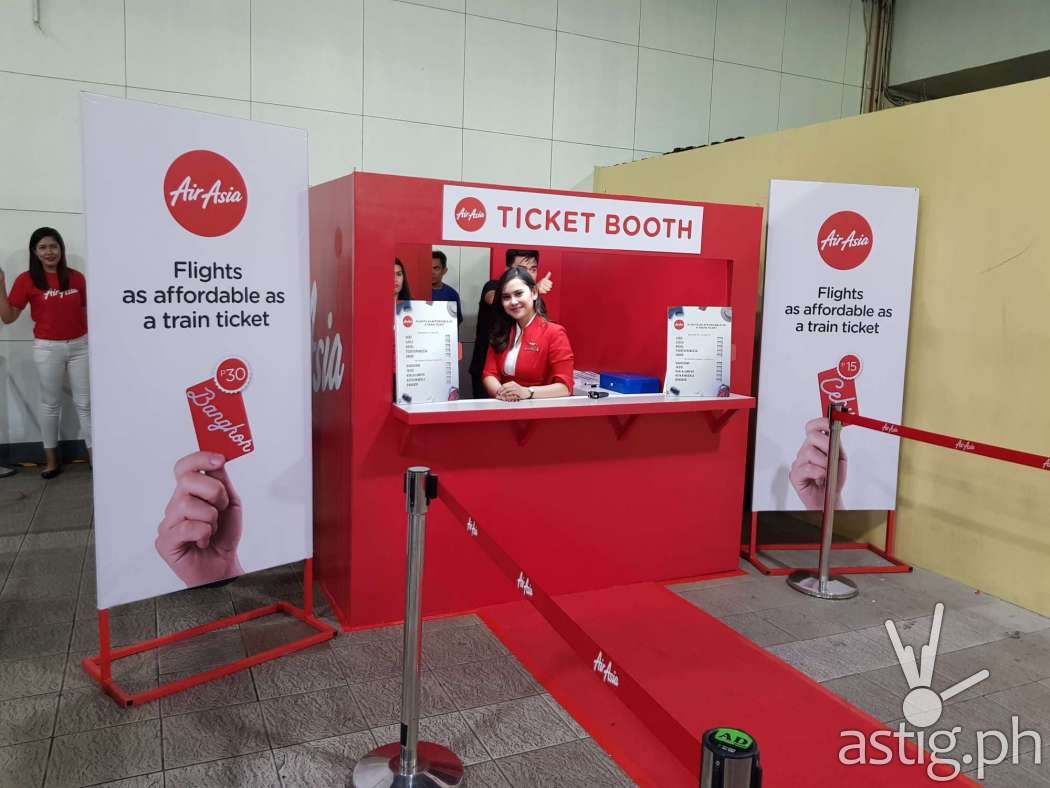 According to Air Asia, the #AirAsiaInManila surprise booths will be selling tickets all over Metro Manila in the coming days.