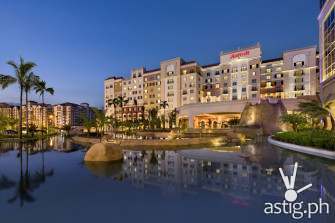 The 4th of July has just ended. But with the fun and food that it brings, why celebrate it for one day when you can have it the whole month?
Marriott Hotel Manila, the country's prestigious American hotel, brings the merriment closer to home through "All American, All Good".
READ: PH hotel celebrates USA Fourth of July for an entire month
It's the ultimate American food festival where guests can savor ultimate favorites from classic treats to modern twists. And to ensure authentic American flavors, guest chef John Havens of Certified Angus Beef (CAB) will cook it to its finest and share why this premium meat with a globally royal price is famous the world over.
All-American buffet dinner at Marriott Café
From July 9-31, dinners from Sundays to Thursdays will always be a delight because Marriott Café will offer an extensive American buffet—the sight alone will surely spark the red, white, and blue fireworks of your gustatory pleasures!
There's an appetizing array of artisan American cheeses best paired with freshly-baked breads and cold cuts. Part of the Chef's Salad Creations are the waldorf salad with buttermilk dressing, macaroni chicken, and potato salad. For meat lovers, the Butcher Class is brimming with rib eye steaks, tenderloin, striploin, and pork chops where you can have the liberty to choose your preferred herbs and spices like Marriott Café 13 Spice rub, herbs spice, Cajun spice, rosemary oil, spicy oil, truffle oil, or pomace olive oil.
Head to the Rotisserie's Finest where U.S. Prime Rib of Beef and Crown Pork Ribs are served with hot sides of creole potato wedges, garlic, sweet corn, baked potato stuffed with cheese, and grilled vegetables. The Country Steak Fried Station on the other hand has mushroom gravy and potato mash.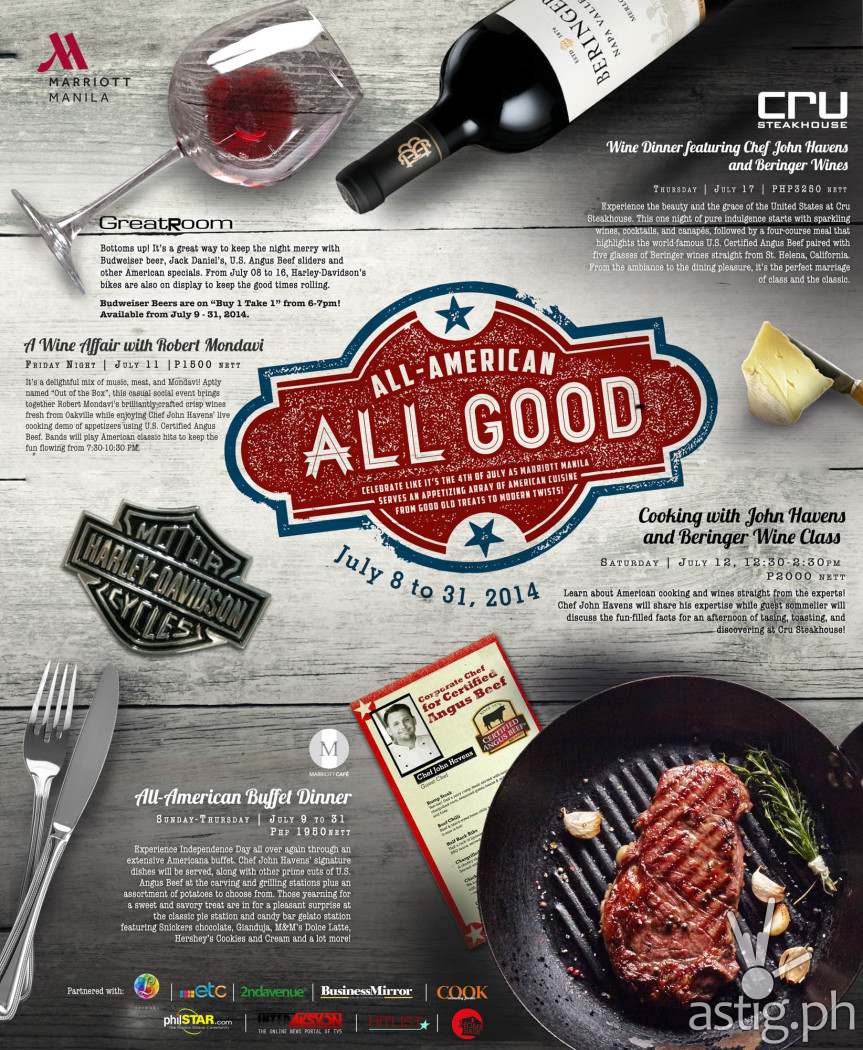 For those yearning for Western Specials, there will be homemade meat loaf, homemade mac and cheese, and Jack Daniels Barbecue Pork Belly. Savory treats include pumpkin pie, apple pie, pecan pie, cherry pie, and warm bread pudding with maple crème anglaise and pecan brittle. If you can't get enough of these American desserts, Marriott Café also has Mississipi mud cake, blueberry cheesecake, maple crème brulee, summer berry trifle, red velvet cake, S'mores cupcake, and classic brownies.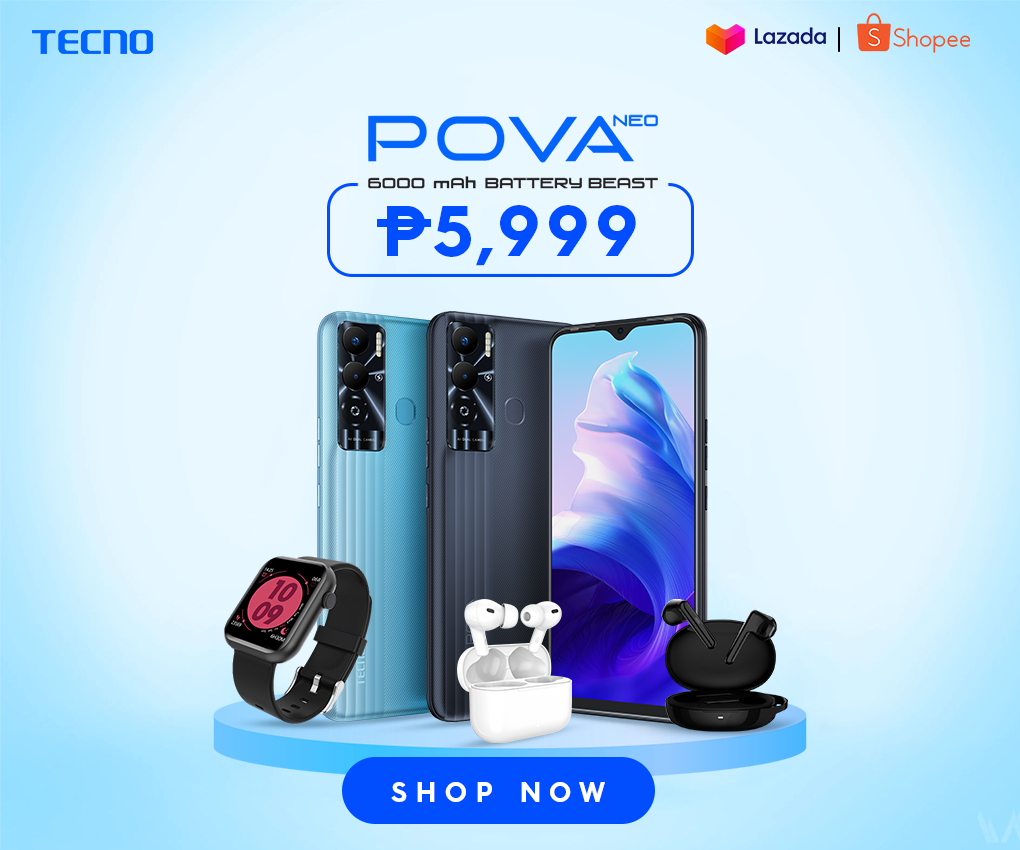 READ: Boston lobsters, Fine de Claire Oysters buffet at Marriott Café
Still want more? The gelato station has American-inspired candy bar flavors like Snickers Chocolate Gianduja, M&M's Dolce Latte, Tiramisu Kit Kat, Hershey's Cookies and Cream, Butterfinger Dolce Latte, and Black Forest Nestle Crunch.
On top of these, Chef John Havens will serve his signature dishes along with other prime cuts of Certified Angus Beef. All these and more are available for only P1,950 nett.
Cru Steakhouse features Chef John Havens and Beringer Wines
Continue your American feast by learning straight from the experts! July 12 will be an afternoon of tasting, toasting, and discovering because guest Chef John Havens will share his passion for American cooking while a wine sommelier will give suggestions on the best wines to go with each dish. For only P2,000 discover these fun-filled facts from 1230PM-230PM.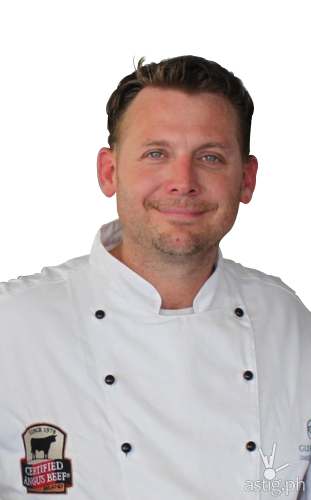 If you want to further experience the beauty and the grace of the United States, reserve now for the wine dinner set on July 17 and be one of the select few whom Chef John Havens will serve dinner to. The appetizer is comprised of Cured U.S. Veal Tartare with avocado light mousse and tarragon dressing, and the Shrimp Gumbo soup has homemade sausage and Louisiana crab roll.
For the main course, he will cook 220 grams of Grilled USDA Angus Tenderloin with four cheese corn grits and Text-Mex Casserole with Red Wine Jus. These are paired with Beringer wines like Clear Lake Zinfandel 2007, Cabernet Sauvignon Napa Valley 2011, and Chenin Blanc 2012—all straight from St. Helena, California!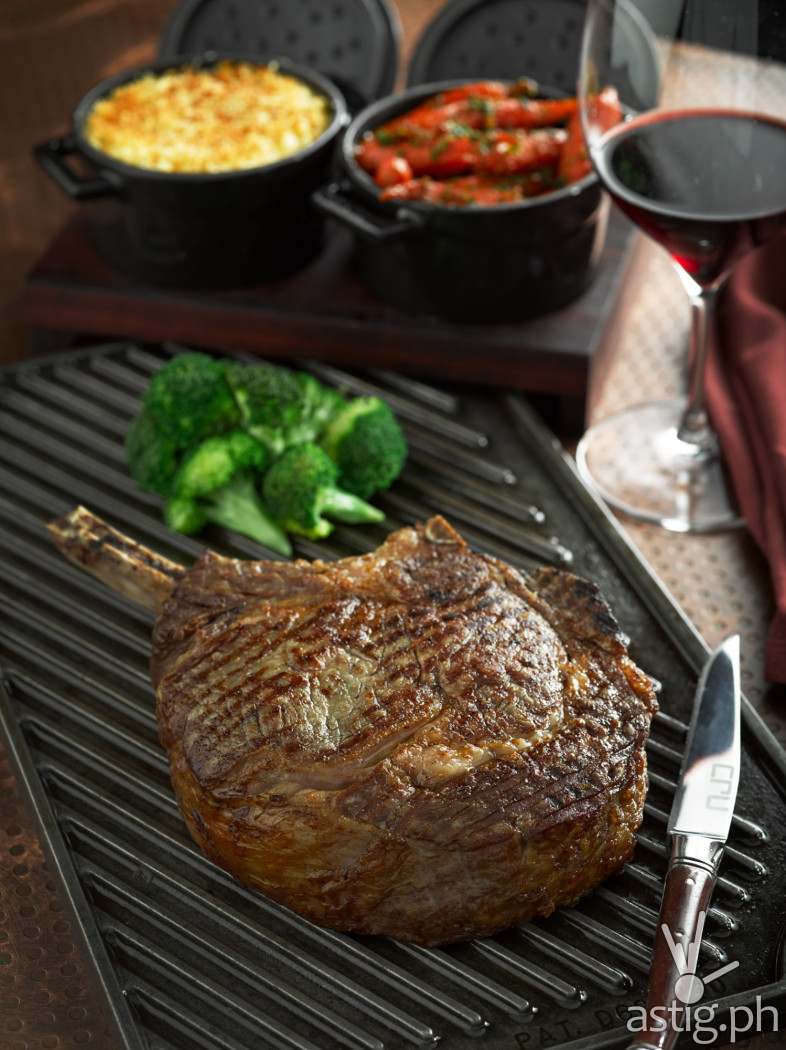 Cap your one-night of pure indulgence with Key Lime Pie Martini and Grapefruit Mint Sorbet for dessert. From the ambiance to the dining pleasure, Cru Steakhouse is the perfect setting for those who seek American indulgence at its finest. Be part of this perfect marriage of class and the classics at P3,250 nett.
American Greats at the GreatRoom
Bottoms up! Keep the nights merry at the GreatRoom with Budweiser Beer and Jack Daniel's along with U.S. Angus Beef sliders and other American specials. Harley Davidson's bikes and RJ guitars will also be on display from July 8-16 to keep the good times rolling. And if you're there from 6-7PM on July 9-31, Budweiser Beers are up for grabs because it's Buy 1 Take 1.
A Wine Affair with Robert Mondavi
It's a delightful mix of music, meat, and Mondavi on July 11! Aptly named "Out of the Box", this casual social event brings together Robert Mondavi's brilliantly-crafted crisp wines fresh from Oakville while enjoying Chef John Havens' live cooking demo of appetizers using U.S. Certified Angus Beef. Bands will play American classic hits to keep the fun flowing from 7:30-10:30PM.
Enjoy authentic American cuisine added with wines, beers, and music that has made America the world-famous and well-loved country that it is!
[stextbox id="astig"]
Marriott Hotel Manila and Marriott Cafe Manila
Website: Manila Marriott Hotel
Facebook: facebook.com/marriotthotelmanila
Twitter: @marriottmanila
Address: #10 Newport Boulevard, Newport City Complex, Pasay City, Philippines
Phone: +63.2 988.9990 / +63.2 988.9999Map:
[/stextbox]