MANILA, Philippines – The man with a tragic past who lives in the shadows finally meets the invincible alien who draws power from the sun. Find out who will win when an unstoppable force meets an immovable object as "Batman v Superman: Dawn of Justice" does a superhero landing to Filipino Fans on Black Saturday, March 26.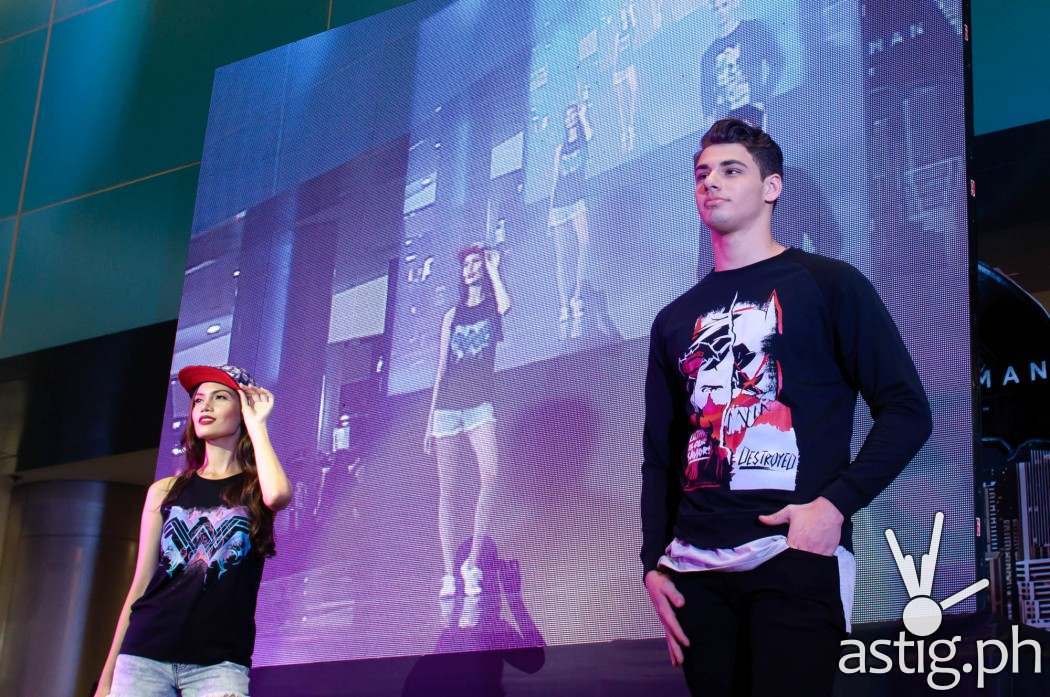 Leading up to the film's release, fashion retailer Pen Shoppe showcased limited edition Batman v Superman apparel at a media launch event held at The Block SM North EDSA on Saturday, March 12.
Photo boots, gaming stations, collector's exhibit, and a pop up store with exclusive movie merchandise from partner brands await mall goers, who will also be treated with a detailed, 1:1 replica of the Batmobile.
Bring your family and friends and take unlimited selfies with life-sized figures of the icons of justice – Batman, Superman, and Wonder Woman! Don't forget to upload these photos onto Facebook, Twitter, and Instagram with the hashtag #BatmanvSupermanPH
Click play to watch our teaser video featuring Ms. Abby Enriquez, Senior Manager for Licensing, Pacific Licensing Studio PTE LTD:
Although the screening is still two weeks away, superhero fans can already avail of Batman v Superman branded merchandise such as watches from Axis by Newtrend and toys from LEGO and Filbar's.
Come screening day, make your own superhero entrance by Batman v Superman apparel from Pen Shoppe while accessorizing with branded jewelry from Silverworks.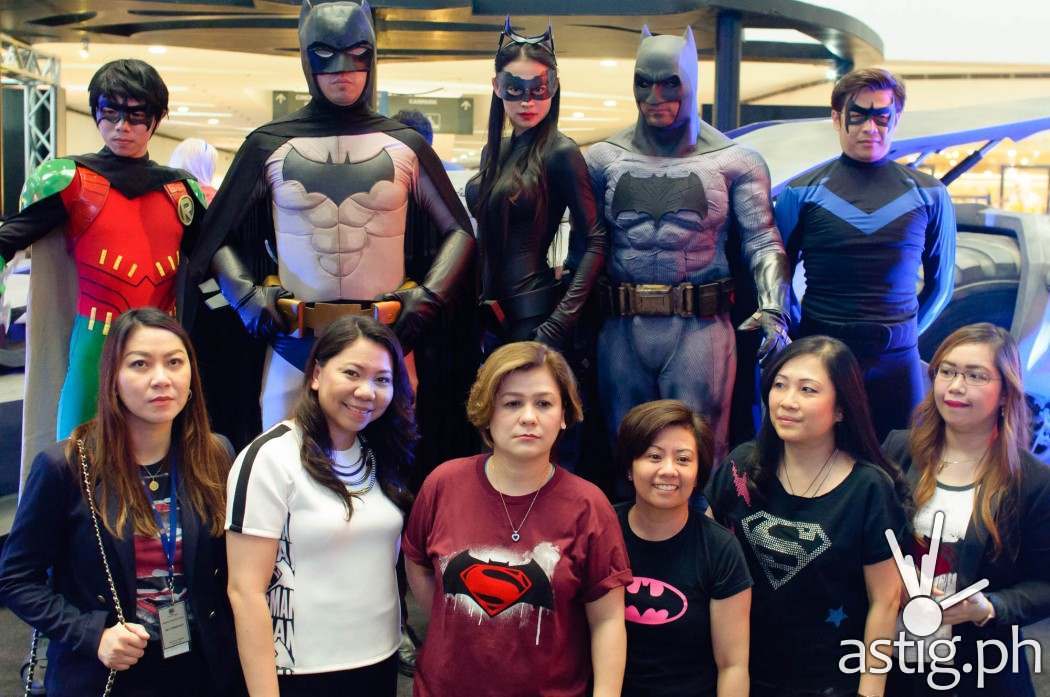 This year's epic tale of truth and justice is directed by Zack Snyder ("Man of Steel", "Watchmen", "300") and stars Amy Adams ("American Hustle", "Big Eyes", "Enchanted") as Lois Lane, Ben Affleck ("Gone Girl", "Argo", "Good Will Hunting") as Bruce Wayne / Batman, Gal Gadot ("Furious 7") as Diana Prince / Wonder Woman, Henry Cavill ("Man of Steel") as Clark Kent / Superman, and Jesse Eisenberg ("The Social Network") as Lex Luthor.
Touted as the biggest superhero blockbuster movie of 2016, "Batman v Superman: Dawn of Justice" shares the story of Gotham City's formidable vigilante and Metropolis' esteemed, modern-day hero.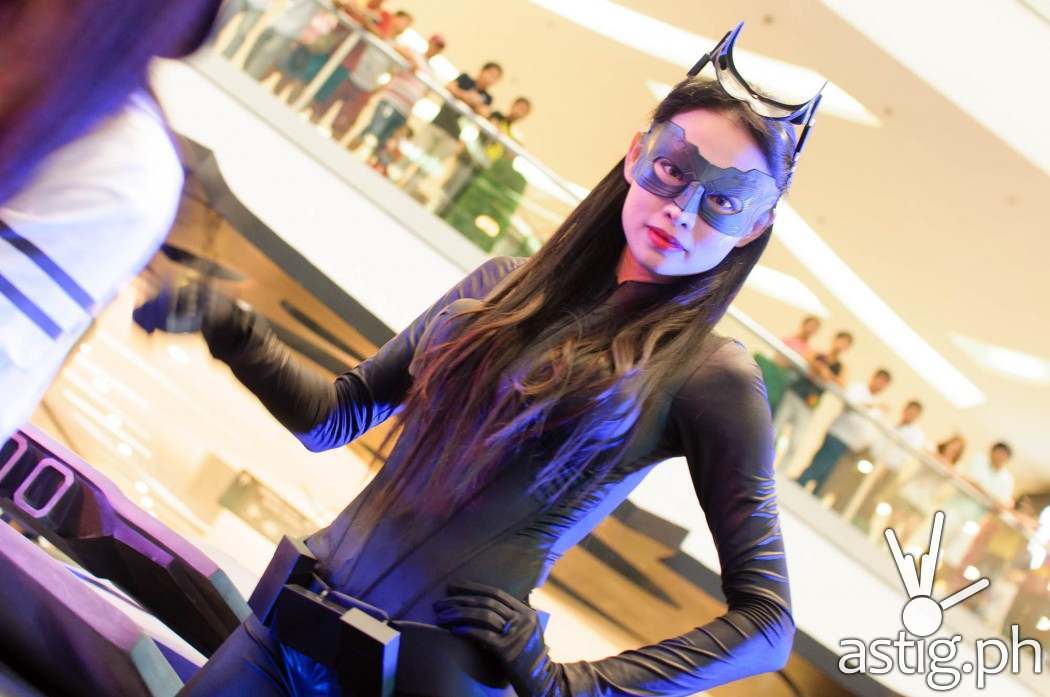 Fearing a city's reverence could be undeserved, Batman takes on the admired Superman while a new threat looms ahead. As the mad billionaire Lex Luthor unleashes Doomsday, the citizens of Metropolis are left wondering who can protect them from the monster.
Faced with this adversity, Wonder Woman steps in and joins the caped duo to form an unlikely trinity of justice.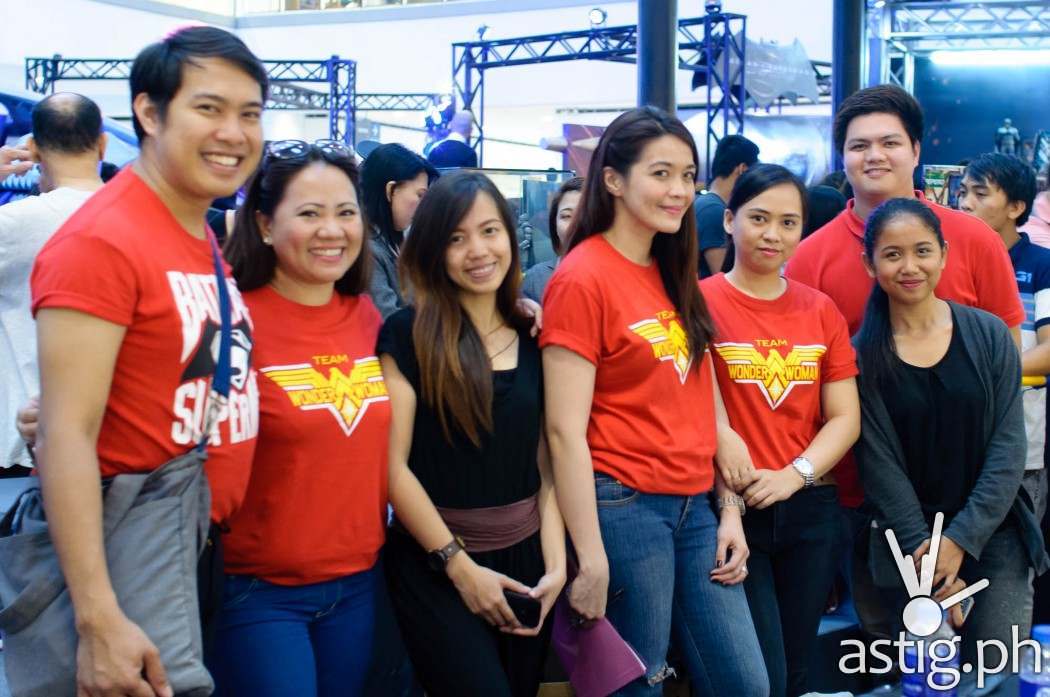 Batman v Superman is also sponsored by B'lue flavored water, Peppero snacks, Energizer, and MSI. The media event was organized in part by PMCM Events, who will be holding a special screening of Batman v Superman on March 27 at Resorts World Manila.
Join us as we witness the latest blockbuster hit from DC Universe. Relax and have fun with family and friends while watching "Batman v Superman: Dawn of Justice". See you at the movies!