In case you've been to the supermarket lately, you may have noticed a new product in the biscuits or snack section. Packed in an attractively bright yellow box reminiscent of a beautiful sunrise, the belVita Breakfast Biscuits is the newest "healthy snack" to roll out in the groceries from Mondelez Philippines.
According to belVita Brand Manager Princess Landicho, the product is "made with whole grain cereals", and upon trying the product I did bite into something that feels like oatmeal.
The overall texture and taste bear similarities to American-made digestive biscuits like the ones sold at Marks and Spencer, though the product is manufactured in Malaysia.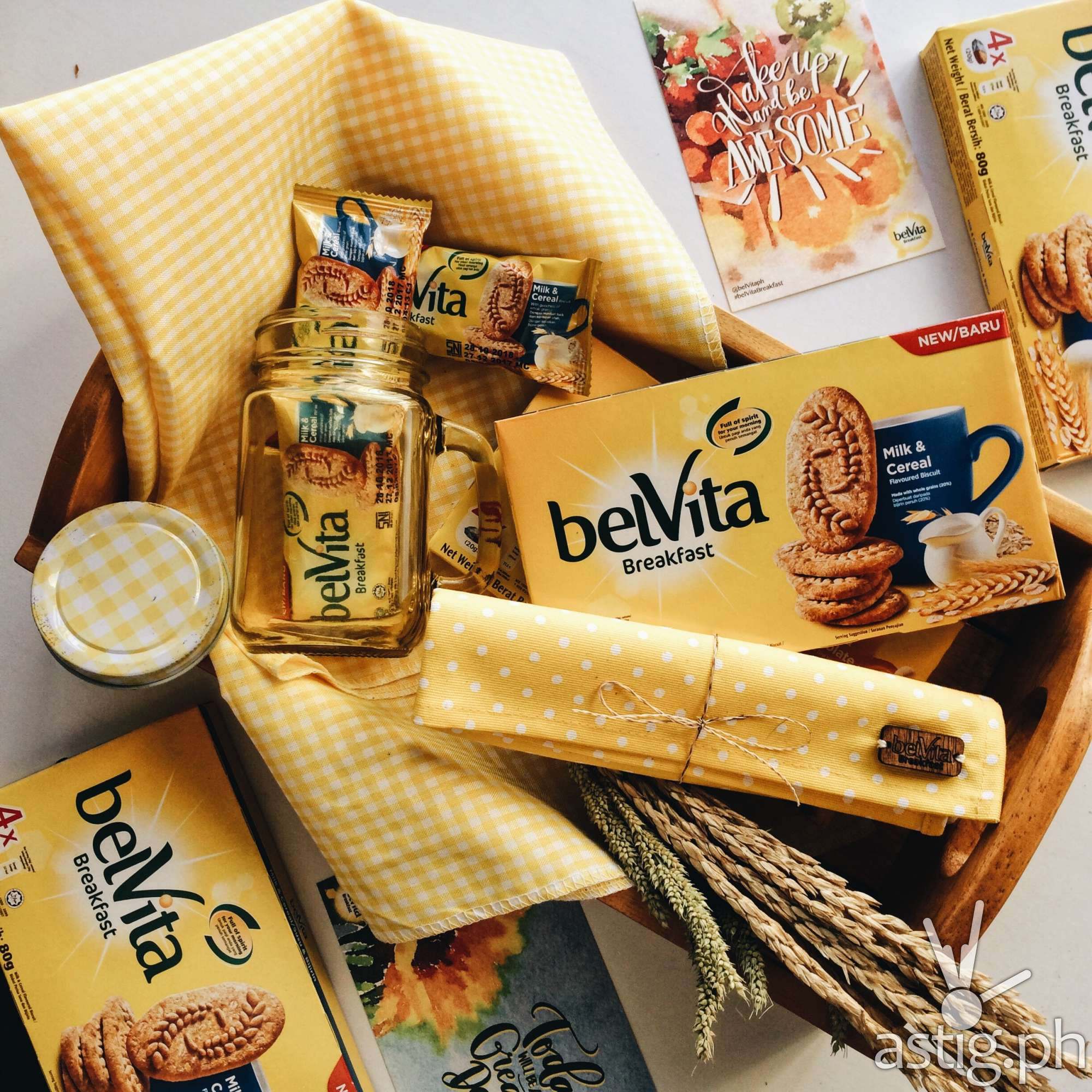 As for the taste, so far there are two flavors – Milk & Cereal and Honey & Chocolate. Both flavors are really tasty – Honey & Chocolate is stronger and sweeter while Milk & Cereal is lighter.
Personally, I love the honey-flavored one.
Taken alone, the biscuits make for a great snack, though it is a little solid.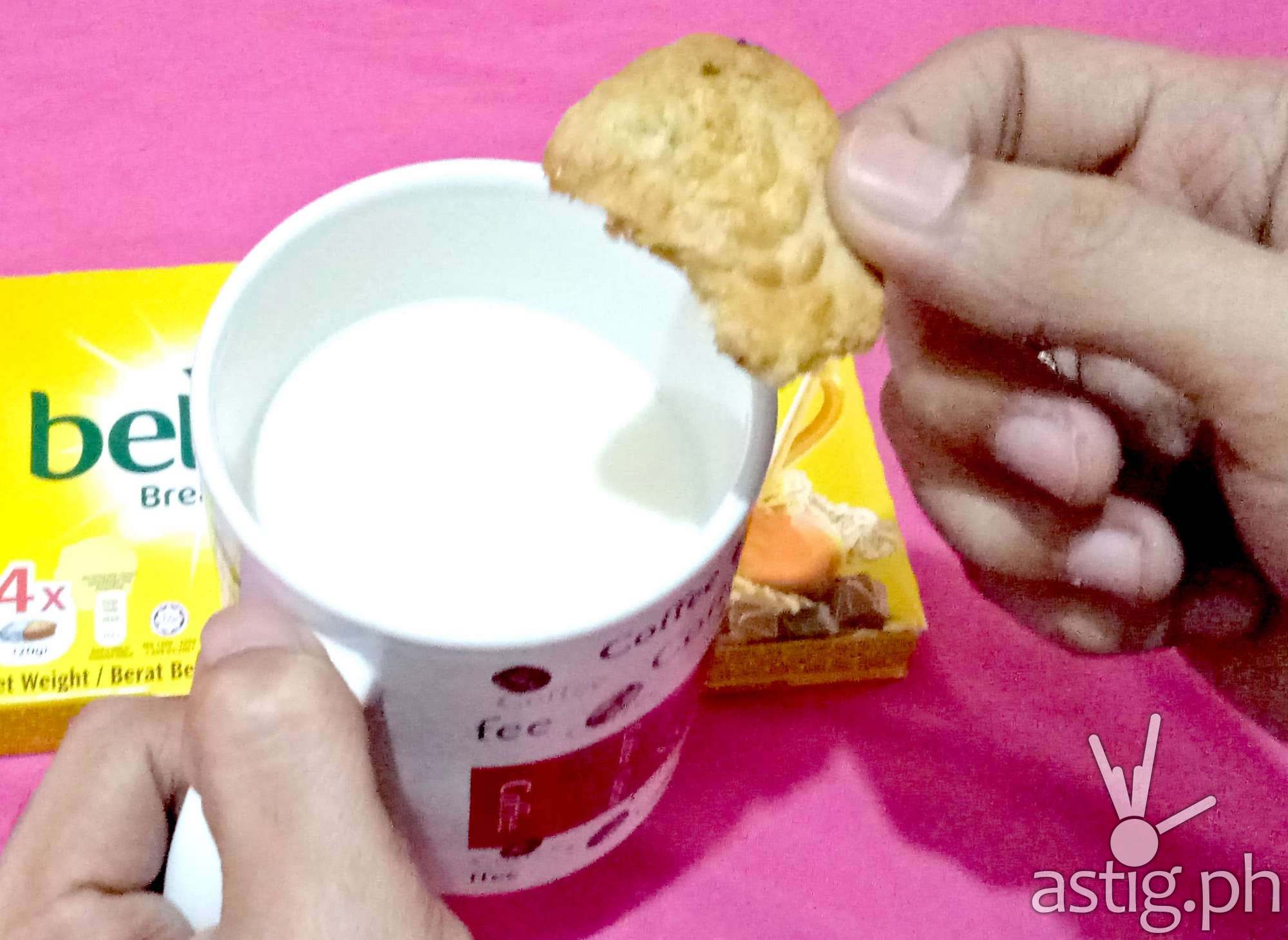 So I did a little experiment and tried taking it with milk and black coffee. It tastes really good dunked in either, though milk and belVita Breakfast is winning my tastebuds.
I have yet to try it with tea, but I'm sure it tastes great.
Each box costs P30.50 and contains four 20-gram packets containing 2 biscuits each, for a total of 8 biscuits per pack. According to the packaging, each 50-gram serving packs a total of 227 kcal.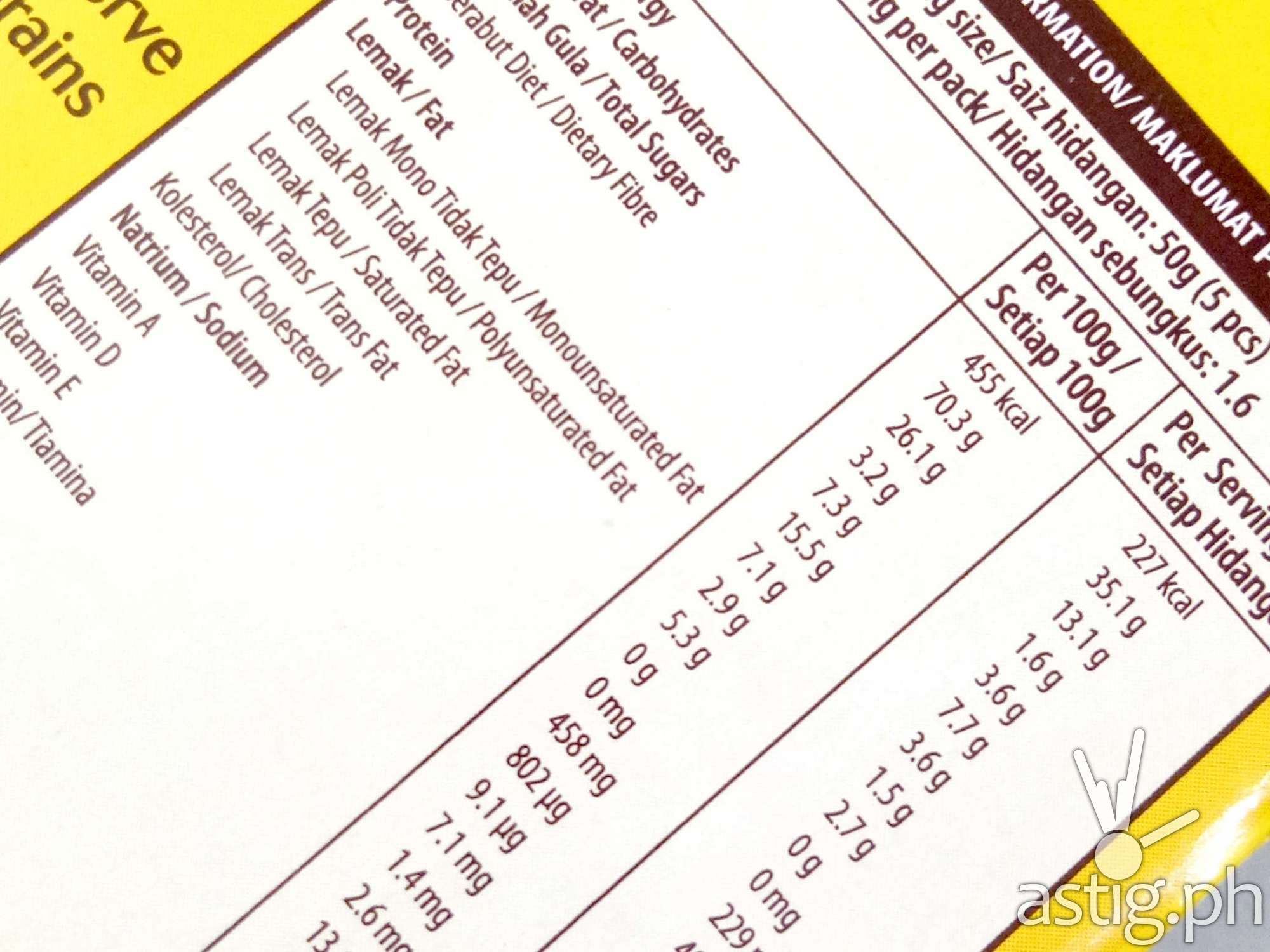 Wait, did it really say 227 calories per serving? One serving is five (5) pieces or 50 grams of biscuit. That makes 45.5 calories per biscuit.
The average person needs only about 1200-1500 calories per day to maintain his or her current weight, so you only need 26 of these through the day and you're good.
I'm kidding of course, but it's so tasty that I had to consciously stop myself from eating the entire box in one sitting.
So there you have it: belVita Breakfast Biscuits are tasty little energy snacks that work well with your morning coffee, afternoon tea, or evening milk.