Al fresco dining has been the pandemic's saving grace. Providing safe yet enjoyable ways to delight in a good meal, and rediscover the joy of the great outdoors. Most of the time, though, al fresco dining is only available in out-of-town restaurants which isn't really practical when you're not up for a long drive. The good news is that you no longer need to drive out of the city to find must try al fresco dining options. At Bonifacio High Street (BHS), you can find all-time crowd favorites and date spots offering outdoor dining, allowing you to savor all sorts of cuisines to suit your taste without having to go very far.
What's more exciting is, BHS offers a variety of cuisine choices. If you can't make up your mind, it's easy to go through your options around the estate as it is known for being a 15-minute city where nothing is too far away.
Check out these various al fresco dining options at Bonifacio High Street:
1. The Wholesome Table
U/GF C3 Bonifacio High Street Central
Located at BHS Central, it offers a variety of healthy food made from organic ingredients, including gluten-free and plant-based dishes and desserts.
2. Sentro 1771
2F The Terraces, One Bonifacio High Street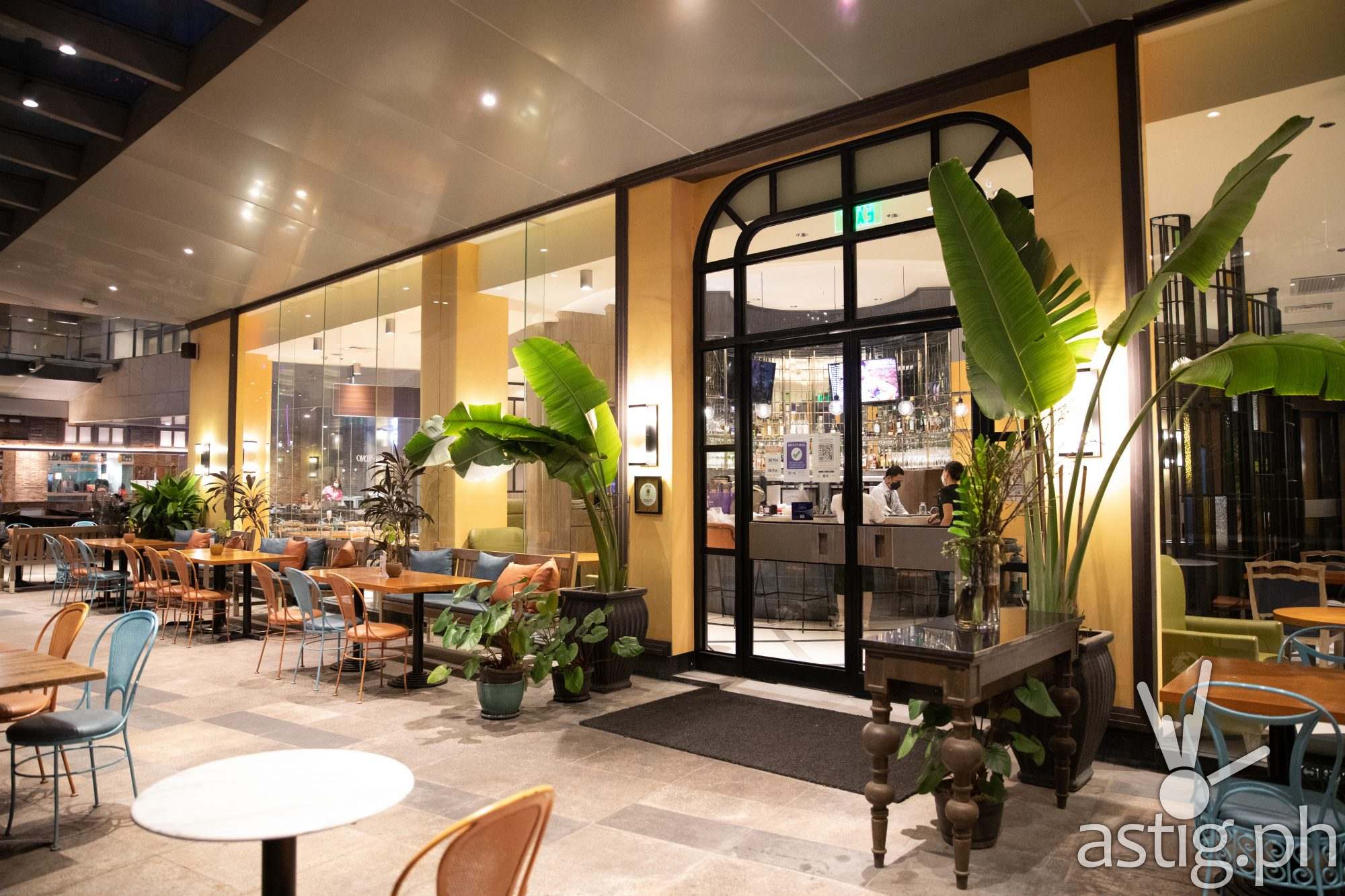 Enjoy classic Filipino favorites made with a twist in a spacious outdoor dining area where you can bond over good food with family and friends. Aside from the delicious food, the whole experience brings you to a whole other level of al fresco dining with the stunning view of the One Bonifacio Park.
3. 205
U/G C2 High Street Central, Bonifacio Global City
Savor must-have comfort food favorites such as sandwiches, pizza and pasta and enjoy their cocktail bar, and coffee shop all rolled into one ultra-chic and vibrant location in their al fresco dining area. With the variety of food available, you can pair it with their wide selection of specialty wine or craft cocktails perfect for a nightcap with your friends or colleagues. Also known as a pet-friendly spot, you can even dine with your furry pal in tow.
4. Wolfgang's Steakhouse
LG/F One Bonifacio High Street
Get a fine-dining experience outdoors, with Wolfgang's selection of premium dry-aged New York style steaks, to be enjoyed with a wide selection of wines and cocktails. Steak is always a good idea. Get the full fine-dining experience outdoors, with their mouth watering dry-aged steaks, seafood and wine.
5. Sunae Asian Cantina
2F The Terraces, One Bonifacio High Street
Travel within Southeast Asia as you treat yourself to its flavorful cuisines from Thailand, Vietnam, Singapore, Philippines, Indonesia, Malaysia, made by award-winning chef Christina Sunae. Their delectable and carefully curated menu offers the breadth of Chef Sunae's years of experience and multicultural background.
6. Cafe Mary Grace
G/F C2 Bonifacio High Street Central
Enjoy an afternoon of catching up with friends while savoring the freshest plates of pasta and homemade cakes and pastries in a relaxing outdoor setting at the flagship store of Cafe Mary Grace. Relish your classic favorites in a place with gorgeous design, homey ambiance, and a view that faces the lush greens and some of the best city skyscrapers.
7. Kashmir Indian Restaurant
3/F One Bonifacio High Street
Established by Sehwani sisters Kamla, Indra, and Sita in 1975, Kashmir is a must-try Indian restaurant. This is where you can experience delectable Indian cuisine such as mutton, veal, and satays, infused with spices and herbs for a truly delicious meal.
8. Ooma
G/F C3, Bonifacio High Street Central
Experience bold Japanese flavors and the freshest sushi in an al fresco setting. You'll love their ebi tempura, hanger steak, cheese katsu curry don, aburi mixer, and many others.
9. TGIFriday's
B3 9th Avenue, Bonifacio High Street
Unwind while listening to a live DJ on deck on Fridays and Saturdays from 5 pm onwards as you sip mojitos, paired with your choice of steaks, ribs, burgers, and other comfort food at the place where it always feels like a Friday – TGIFriday's.
10. La Picara Manila
2/F The Terraces, One Bonifacio High Street
A modern taste of Spain kissing Manila, La Picara is known for its fusion of Spanish dishes with a touch of Asian cooking. It has a spacious terrace overlooking High Street where you can dine and relax in comfort. Fancy a drink or two at one of the sought out places for their famous sangrias and other specialty drinks.
11. Nikkei Nama Bar
2/F View Deck One Bonifacio High Street Mall PSE Tower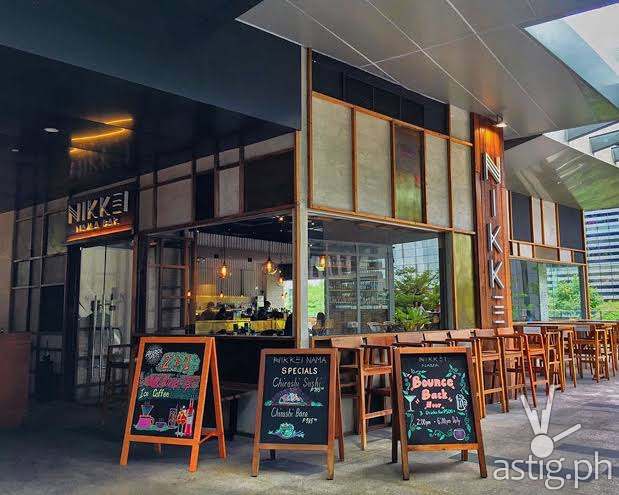 Enjoy happy hour specials at the balcony outdoor seating area, where you can also indulge in Japanese-Peruvian dishes at Nikkei.
12. Italianni's
B5 Bonifacio High Street
Share extra large servings of pasta, pizzas, and other heartwarming meals, capped with Italianni's iconic Focaccia bread served with olive oil and aged balsamic vinegar, in its spacious outdoor seating area.
13. Kiwami Food Hall
C3 Bonifacio High Street Central BGC
Up for anything Japanese? One of the newest spots you cannot miss at Bonifacio High Street is the Kiwami Food Hall which brings together all-time Japanese favorites such as Yabu, Ippudo, and many more. If you and your friends cannot decide that one place where everyone can satisfy their cravings, this food hall is the perfect place to be.
Next time you want to celebrate with friends or just meet up for coffee, do so the al fresco way. To stay updated on Bonifacio High Street and the al fresco dining spots around the estate, visit their Facebook page at https://www.facebook.com/BoniHighStreet!