Astig na gitara to electric at acoustic! See variety of Guitars in Big Fish Audio at guitarcenter.com, Electri6ity one of the most famous and distinguished guitar tones. With more than 240k of 24bit samples were taken from each guitar instrument. 3 pick options (rear, front and mixed) available on each guitar. 
Various samples of guitar models will allow you to play every articulation on every fret. Using the string up-strokes, down-strokes, ghost notes, mutes, seamless velocity layers, harmonics, pulloffs, slides, releases and hammer-ons sky s the limit in Guitar electric music.
It has multi effects  phaser, flanger, chorus, reverb and delay to make British, Classic, Clean, Jazz, Metal, Modern, and Rock music feel so alive. Its Compatible with VST, AudioUnit, and RTAS (Pro Tools 7 & 8) can be used to both PC and Intel Mac.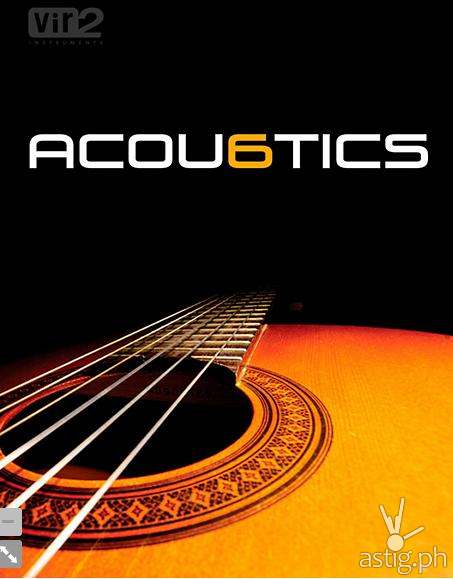 While Big Fish Audio got various Music Accessories & Audio Equipment for musicians and mariachi's. Vir2 also recorded 6 different acoustic instruments. From steel string guitar, nylon string, mandolin, 12 string and guitalele. That features finger picking and plectrum. Thousands of samples across dozen of articulation recorded in each instrument. 
That sustains mutes, releases, effects harmonics and so on. Acou6tics also features virtual room with mic distance plus resonance collection of 156 unique Midi files. Features advanced guitar string, fret, detection, vibrato and noise engine. So see Big Fish Audio, Electric and Acoustic Guitar at guitarcenter.com
[zombify_post]