MANILA, Philippines – "Viral Scandal" lead star Charlie Dizon takes on another challenging role as an OFW whose long-distance relationship gets tested by the pandemic on "MMK" on April 23 (Saturday).
Charlie shared how hard it is doing an "MMK" episode, "I feel pressured in doing "MMK" since we portray real people. As much as possible, I want to stay close to what happened since I did not experience it myself."
Luckily, she was able to talk to the letter sender before shooting the episode. "I got a clear understanding of how the letter sender wanted me to portray her role. I got some tips from her. It is important to talk to the letter sender since it is her life we are showing to the public. It was not just written or imagined by others."
In the episode, Charlie plays Raquel, an OFW nurse who had no plans of opening her heart after her nine-year relationship. But as she was mending her broken heart, she met Ralph (Kiko Estrada), who was residing in the same province as her. Although she had hesitations, Raquel gave Ralph a chance after he demonstrated to her and her parents that he had pure intentions. Everything was going well in their relationship, and the two were preparing for their wedding when COVID-19 happened. Catch what happens next in their relationship on April 23.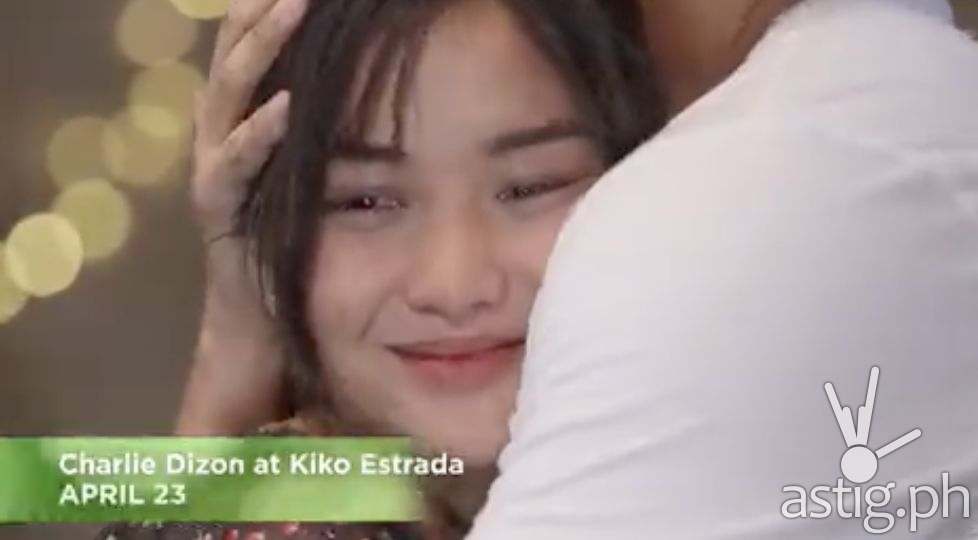 Meanwhile, this Saturday (April 2), viewers see Hero Angeles, Marlo Mortel, and Sky Quizon portray the Villadarez brothers who lost their parents prematurely. Their relatives considered separating them to make life easier, but fortunately for the brothers, they found a savior in their strict grandmother, Dining (Peewee O'Hara). Watch how Michael (Hero), Angelo (Marlo), and Anthony (Sky) overcame the obstacles thrown their way and how they were able to repay Dining's sacrifices in adopting them.

Sky stated how grateful he is for starring in this episode as the winner of the contest of Star Magic and MMK "Cast A Star," after he got the highest scores from the "MMK" team and viewers. "Cast A Star" is a contest wherein 50 StarMagic artists showcased their raw and natural talent by performing one-act narratives on video, which was posted on StarMagic's Facebook. "If you starred in an "MMK" episode, you are a real actor. You can tell stories of real people. I feel lucky and blessed to be able to star in an MMK episode," he said.
Returning actor Marlo said, "I took a long break in acting. But over the past two years, I think I have learned many things. I think I can impart what I have learned and the growth in my life in acting."
Aside from the fresh episode, Kapamilyas can relive the story of Ryan portrayed by Zanjoe Marudo, who pursued his dream to be a teacher to serve his community on April 9 (Saturday). Also, catch the inspiring story of a daughter's unconditional love for her absentee dad and how she found him this Black Saturday (April 16) top-billed by Cris Villanueva and Maris Racal. Viewers can also watch again the story of a family whose lives got disrupted after Alan (Christopher de Leon), the head of the family, was brought to Basilan as a captive. Find out how the family was able to reclaim Alan on April 30 (Saturday).
Watch "MMK" on A2Z, Kapamilya Channel, Kapamilya Online Live on YouTube, ABS-CBN Entertainment Facebook page, and iWantTFC. Outside the Philippines, it is available on cable and IPTV via The Filipino Channel.
For updates, follow @abscbnpr on Facebook, Twitter, Tiktok, and Instagram, or visit www.abs-cbn.com/newsroom.