MANILA, Philippines – An award-winning student filmmaker from De La Salle-College of Saint Benilde added another feather to her cap after her newest short film recently led the winners of the SineDisipulo X Film Festival in Cebu.
Dan Verzosa's "Gapos sa Kadenang Walang Kandado" bagged the Misha Boris Anissimov Award, named in honor of the pioneer of SineDisipulo, which was previously just a film exhibition.
SineDisipulo provides filmmakers and film enthusiasts alike an opportunity to show and witness the talents of young filmmakers and artists. The film festival is organized by CINEMATA, a film organization based at the University of San Carlos.
In the film, a mother listens to her daughter's cassette tapes one morning, months before the Philippine presidential elections. She recounts and reimagines the events that happened during her child's thesis defense as she listens to the audio recordings from years before while waiting for her daughter's return.
Verzosa recently received a Film Ambassador Award from the Film Development Council of the Philippines after her short animation "IAMANNIKA" bagged the Southeast Asia Audience Award at the third Craft International Animation Festival.
"Gapos sa Kadenang Walang Kandado" follows the heels of "IAMANNIKA" and "Malapit Na, 'Nay!" (Almost There, Mother), her short film on extrajudicial killings, which dominated the 2019 CineMorayta Film Festival, 2020 Karapatan at Kabataan Film Festival, and 2020 CineMapua Film Festival.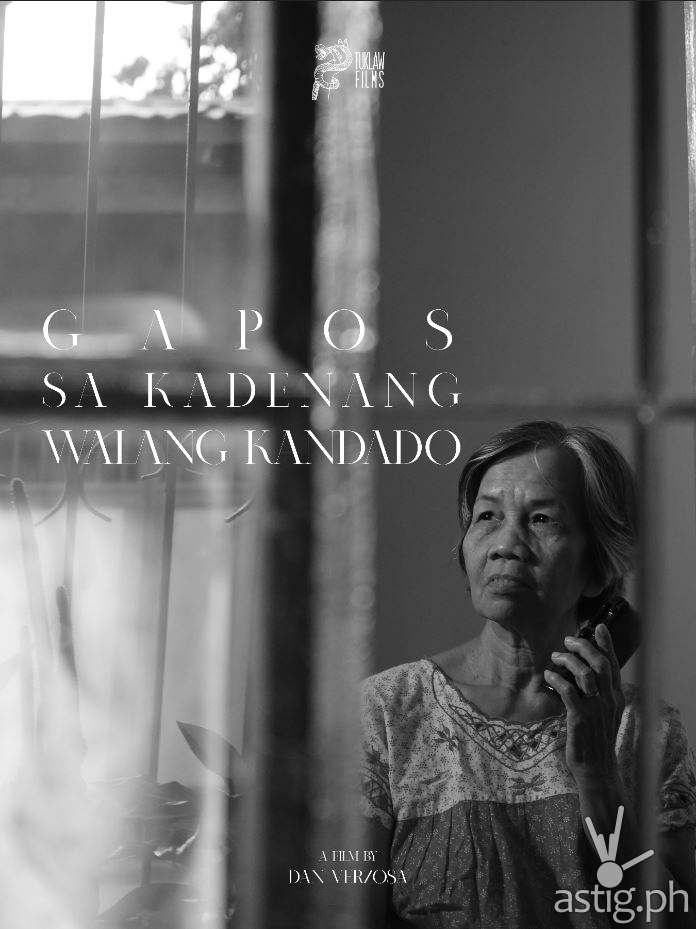 Similar to her other works, Verzosa considers her latest project, which she made for her film production class, as more than just a film. "It's a message. A message and a reminder that given the country's upcoming presidential elections, we need to look back on history, the truth told by the people, and consider the past in order to make a choice for the future, our future, and the future of all."
"This election has been stirring up dark memories of the nation's past, the martial law imposed by the late President Ferdinand Marcos marred by violence and numerous human rights violations. Similarly, President Rodrigo Duterte's war on drugs resulted in numerous human rights violations and extrajudicial killings," Verzosa added.
The filmmaker wanted to use film to talk about "how history seems to be revised and changed by society and the people in power and yet for the family of the victims, it will never be forgotten." She made her film at a time when Duterte's term is coming to an end and with Marcos, Jr. running for president.
As Jesh's song, "Dahil Tao," goes in the film, "Tayo raw ay malaya, ngunit bakit may tali." (They said we are free, but our hands are tied.) This film is a reminder to open our eyes and wake up from the false illusion of freedom and make the right choices for the future of all," she concluded.
The film "Si Ketchup at Si Mayonnaise" took home the Artistic Visionary and Aesthetic Excellence Awards while "11:11" was adjudged the Most Viewed Film at SineDisipulo X.
The jury is made up of filmmakers and artists Chloe Veloso, Kris Villarino, and Katherine Rivera.