Right timing and right story. The directors and actors of the 1994 hilarious smash hit Dumb and Dumber all agreed that if they were to make a sequel of this cult classic, it had to meet those two prerequisites. 20 long years later and the wait is over. DUMB AND DUMBER TO finally reunites Jim Carrey and Jeff Daniels as Lloyd Christmas and Harry Dunne, and the audience reception is remarkable. It opened in U.S. theaters on the weekend of November 14, and with an earning of $38.1 million, it enjoys the #1 spot at the box office.
In this sequel, Lloyd (Carrey) is seen confined in a mental hospital and is visited regularly by his best friend Harry (Daniels). Lloyd appears to be in a catatonic state, but finally snaps out of it. It turns out that Harry has his own health issues. He is in need of a new kidney, and he discovers that he has a daughter (Rachel Malvin) who could be a potential kidney donor. In their efforts to find her, the duo reconnects with Harry's ex-girlfriend, Fraida Flecher (Kathleen Turner), and deals with Penny's wealthy and brainy adoptive father (Steve Tom) and his second wife (Laurie Holden).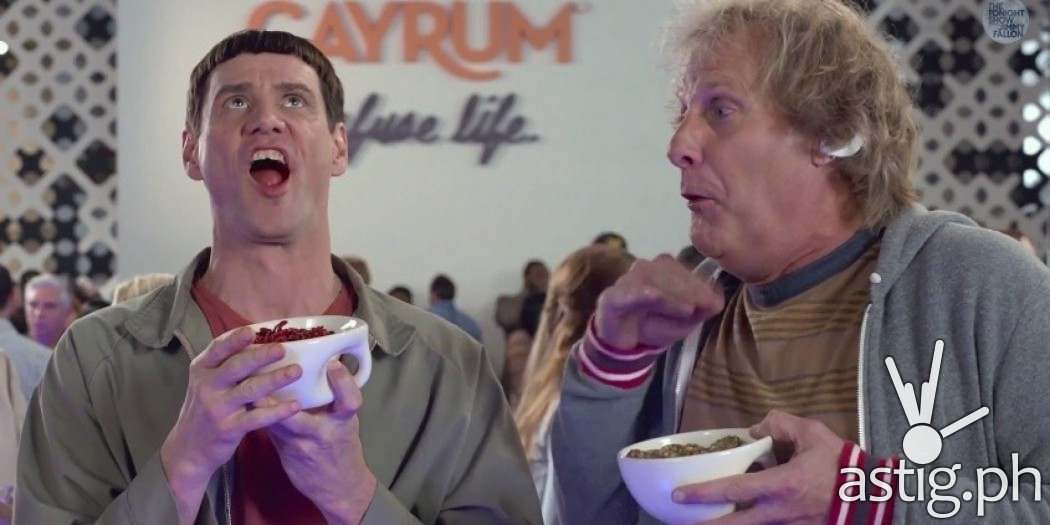 Production of this sequel began when director Peter Farrelly reached out to Bennett Yellin, his collaborator on the first film, just like his brother Bobby Farrelly. Peter advised him of a plotline that involved Harry and Lloyd looking for a possible love child because Harry needed a new kidney. More creative people from the original team were brought in and the reunion story began taking shape.
Bobby Farrelly shares, "Because of what Jim and Jeff did in the first movie, we knew the bar was set high and we worked a long time on the script." He reveals that they worked with Carrey early on, and the actor was just too eager to make this reunion movie especially after he'd seen the original film on television in a hotel room. "I had seen bits and pieces of 'Dumb and Dumber' a number of times," Carrey explains, "but this time I sat and watched it and was laughing and couldn't believe some of the stuff we did."
Bobby also recalls that it is Jim Carrey's perfectionism that pushed them to give their best. "Jim is never satisfied with what you have. He's always thinking, pacing around the set trying to figure out something more than what we gave him," he says.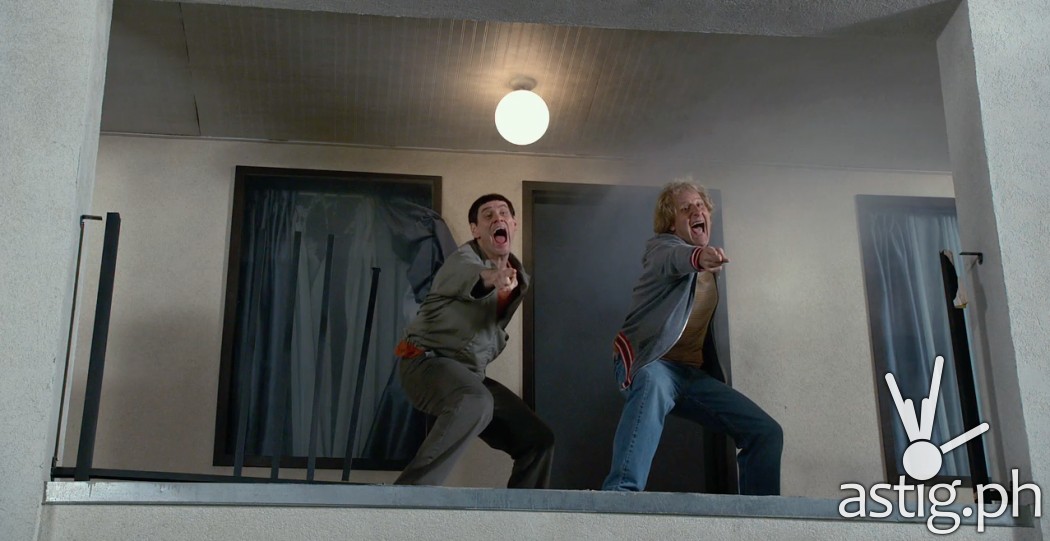 Carrey explains this energy: "My work ethic comes from being absolutely desperate to make something interesting happen in every scene."
Carrey also found a willing partner in comedy crime with Daniels who says, "I'm always reacting to Jim and his brilliant comedy mind, and that's how it is with Lloyd and Harry. Harry is always a half of a second behind Lloyd, and it works beautifully." He also says that being friends in real life, they were able to create the chemistry between the characters.
"Dumb and Dumber To" offers nonstop jokes and gags, but the Farrelly brothers note that "The key thing for people to know is that Lloyd and Harry are still good-hearted guys. But since we've last seen them, there's absolutely no mental growth, no character arc. Still, they have each other and that's enough to get them through life."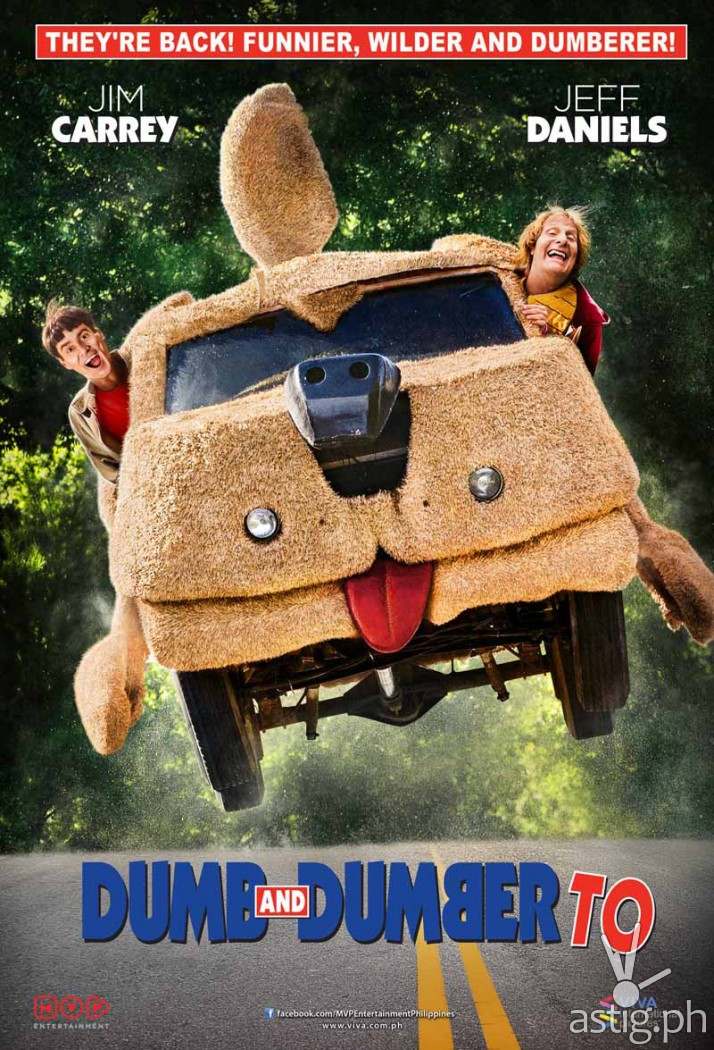 Enjoy the adventures and extreme hilarity of "Dumb and Dumber To", a pre-Christmas offering from MVP Entertainment and Viva International Pictures. In cinemas starting December 3.