"Moovz.com, a global social network for LGBT, proudly presents the video blog of Miss Francine "Kim Chiu" Garcia, the 2013 Super Sireyna grand winner.
The video blog of the said queen will feature her daily regular routine, her beauty regimen to maintain a flawless skin and her diet to keep a healthy and sexy body. In addition, she also gives advise on how to live a happy and free life despite all odds and challenges she encountered (on a daily basis) for being a transgender woman.
The beautiful Francine radiates her inner beauty in these series of video blogs that will definitely change people's perspective towards LGBT community.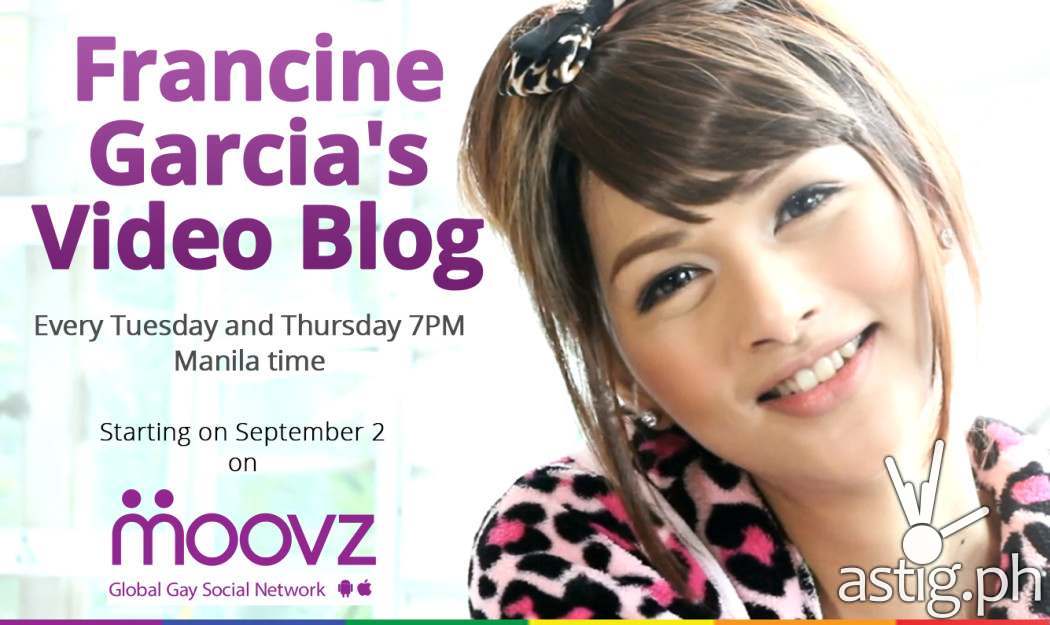 It's a series of video blogs. Each video will discuss Francine's activities of her daily routine. The first two videos will be shown on her official Facebook account while the rest of the videos will be shown exclusively on Moovz.com every Tuesday and Thursday starting on September 2 7PM.
Just register for an account and log-in to https://moovz.com/Francine_Garcia then visit her personal profile on Moovz to watch the funny, full of energy and very enlightening videos.
Celebrity partners and promoters include Sebastian Castro, Kevin Balot and some I am Pogay contestants.
Check out the teaser videos below.