Let's take a moment to look at the peach-colored SAMSUNG Galaxy A23 and admire that beautiful, glossy finish. Like a beautiful piece of porcelain, there is something elegant about the way it flows when it catches the light.
Hit play to watch the video, or head over to the TechKuya channel on YouTube for our SAMSUNG Galaxy A23 unboxing video.
Display and design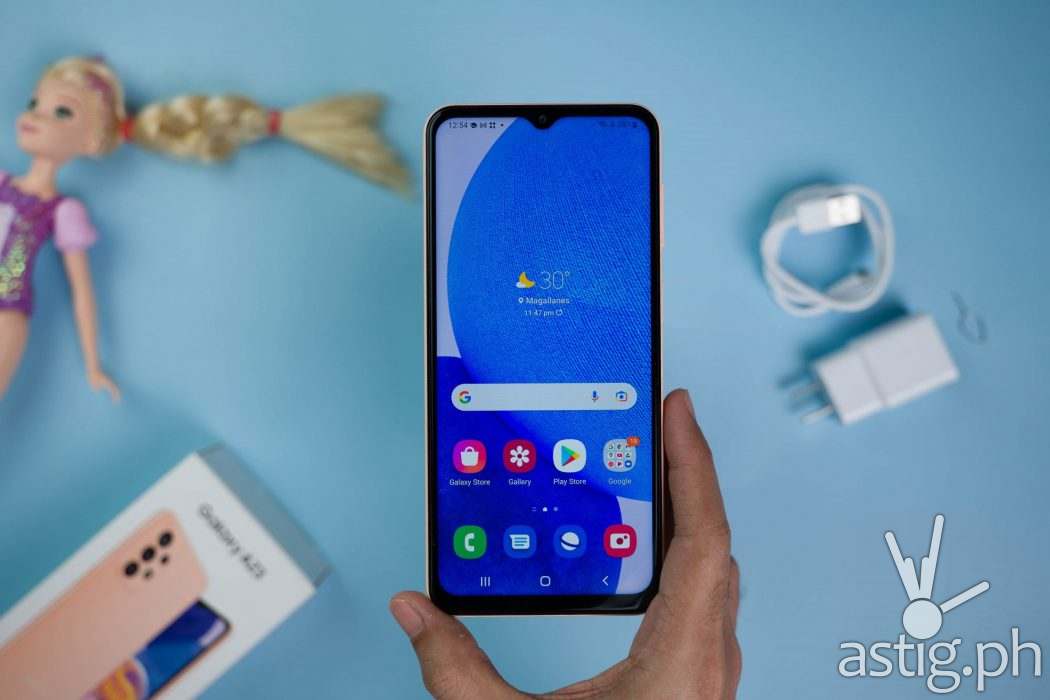 Other phones in the mid-range segment have attempted to spice things up by using different materials ranging from chroma-changers to holographic and textured finishes, but SAMSUNG's mid-range product line has stayed mostly the same, sticking to plain colors.
It misses that "wow factor", something that we raised recently when we reviewed the Galaxy M52 5G and its predecessor, the Galaxy A22 5G. We don't normally put a premium on looks, and this isn't a beauty beauty pageant, but a well polished, beautiful exterior communicates that the developers really put some thought into delivering a well polished product, so we applaud SAMSUNG for making an effort.
SAMSUNG Galaxy A22 5G review: Budget gateway to the Samsung ecosystem!
Aside from the improved design, the display also gets a much-needed upgrade: If you were to recall, the Galaxy A22 used a 90Hz TFT LCD panel, which was not that bad at all. In fact, it was one of the better TFT panels that we've seen.
SAMSUNG Galaxy A23 takes things further by moving to a 90Hz IPS LCD display panel. Colors are outstanding on this one, although if you look closely you will see that the corners and edges tend to be slightly brighter than the middle.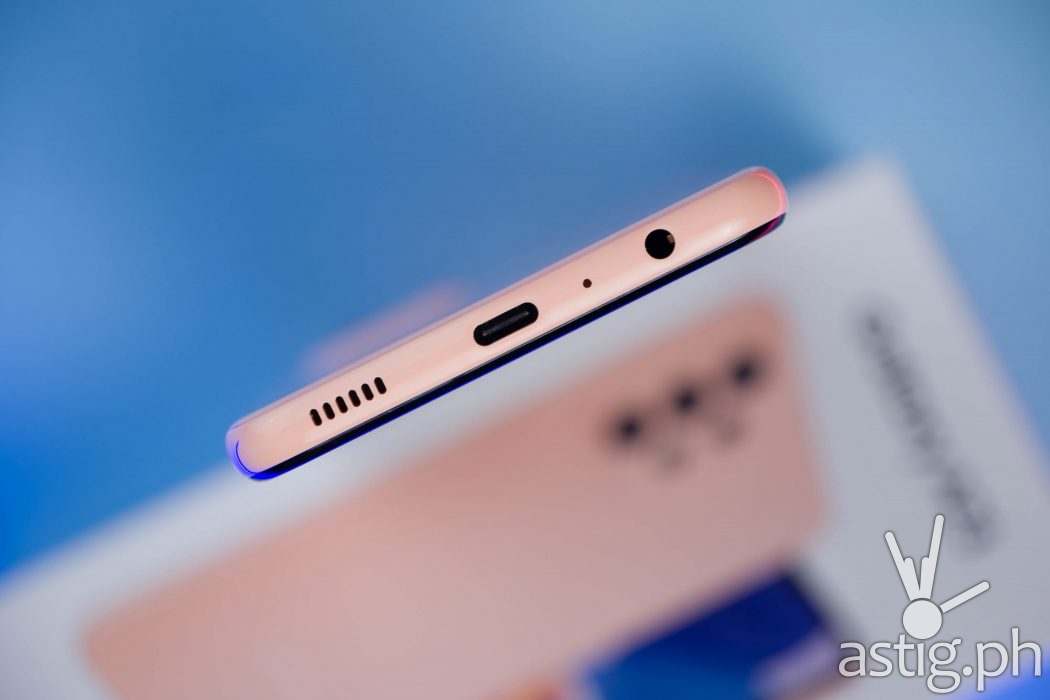 There is also a noticeable size difference between the two, with the Galaxy A23 being much thinner and shorter than the Galaxy A22.
It also comes with all of the hardware features that we have grown accustomed to seeing on mid-rangers: there's a fingerprint scanner mounted on the power button, a 3.5mm audio jack, and a USB-C port for power delivery and wired communications.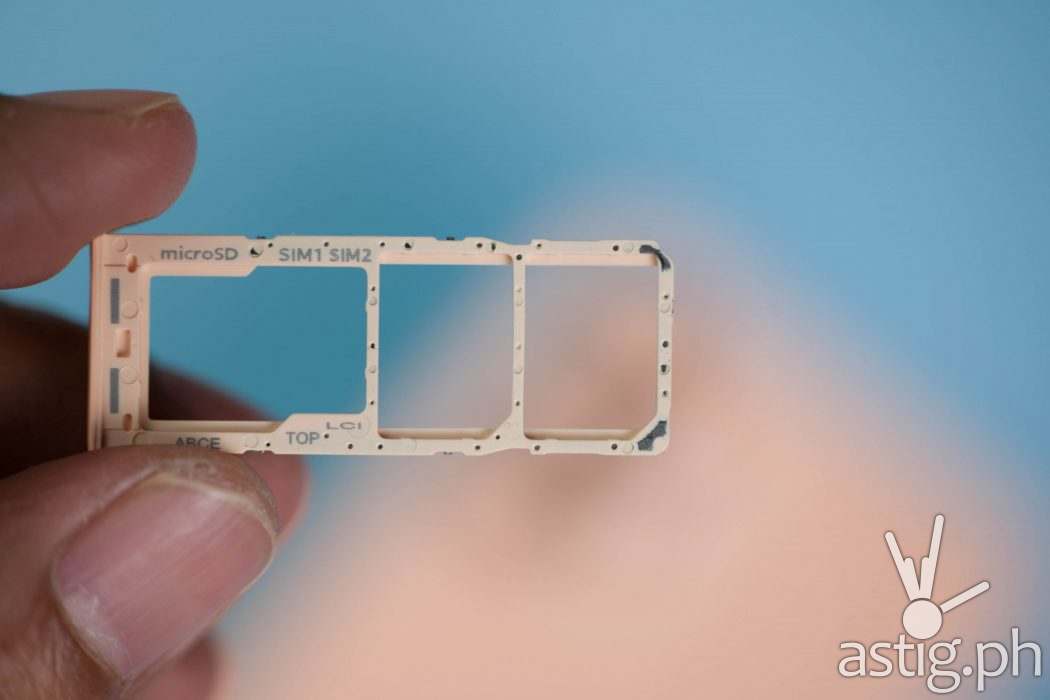 For wireless communications, the phone supports the 5GHz Wi-Fi band, and it has two dedicated slots for dual SIM operations. There's also a dedicated micro SDXC slot for storage expansion in case the 128GB internal is not enough.
Performance, user experience
On the inside, the Galaxy A23 gets a notable spec bump as it moves to the Snapdragon 680 4G chipset. Manufactured using the 6nm process, its smaller footprint should translate to a significant decrease in power consumption for an overall better battery life.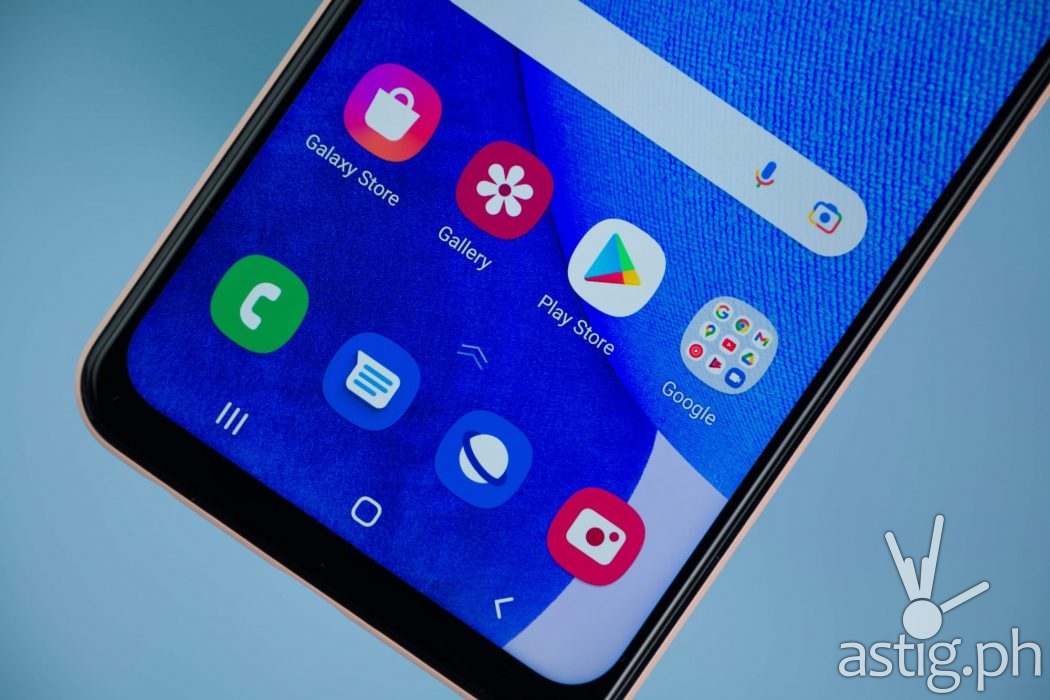 The phone runs on Android 12 with One UI 4.1 out of the box, something that SAMSUNG users will feel right at home with. Those who are coming from other Android devices or iOS should feel right at home with its clean, polished UI and accessible features.
Over the years, One UI 4.1 has really grown from being a simple re-skin to actually enhancing the Android experience and being the center of the SAMSUNG ecosystem. The company will be launching its Android 13-based One UI 5.0 beta testing program this July.
We reached out to our friends from SAMSUNG Philippines to confirm, but we feel confident that the Galaxy A23 will get Android 13 and One UI 5.0 in a future update.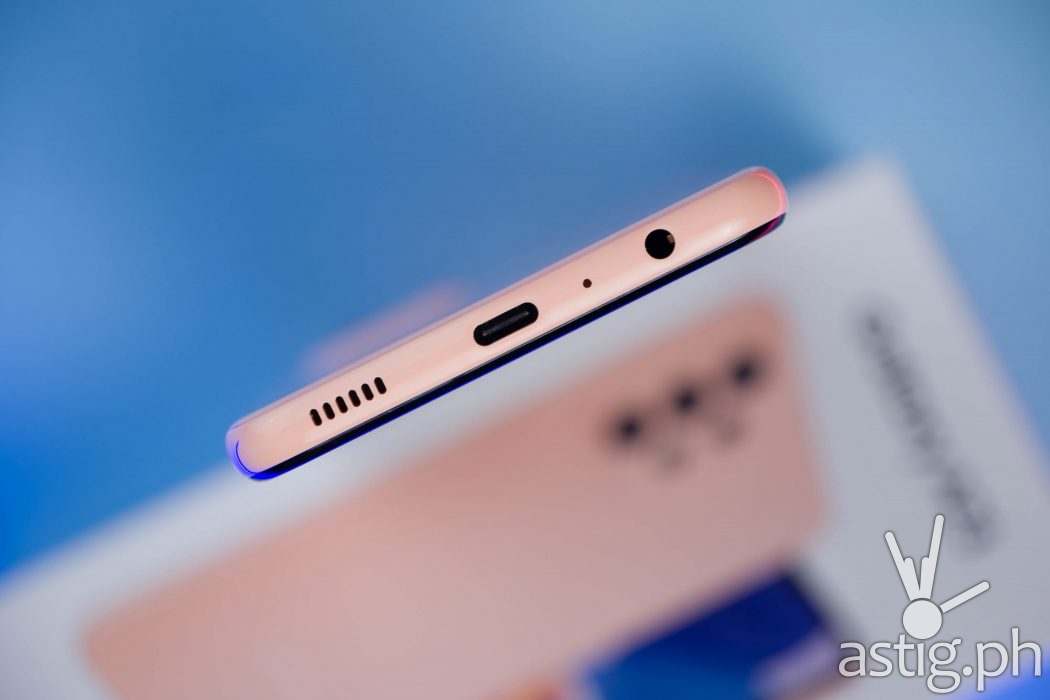 Performance-wise, the Galaxy A23 handles the most commonly-used web browsing, social media, and lifestyle applications out there. Our daily use case mainly consists of Facebook, Instagram, Teams, Zoom, Waze, Reddit, YouTube, and Gmail on top of the usual web browsing.
Application switching and multitasking is also quite good thanks to its beefy 6GB of built-in memory, expandable through Android 12's virtual RAM feature.
Entertainment, gaming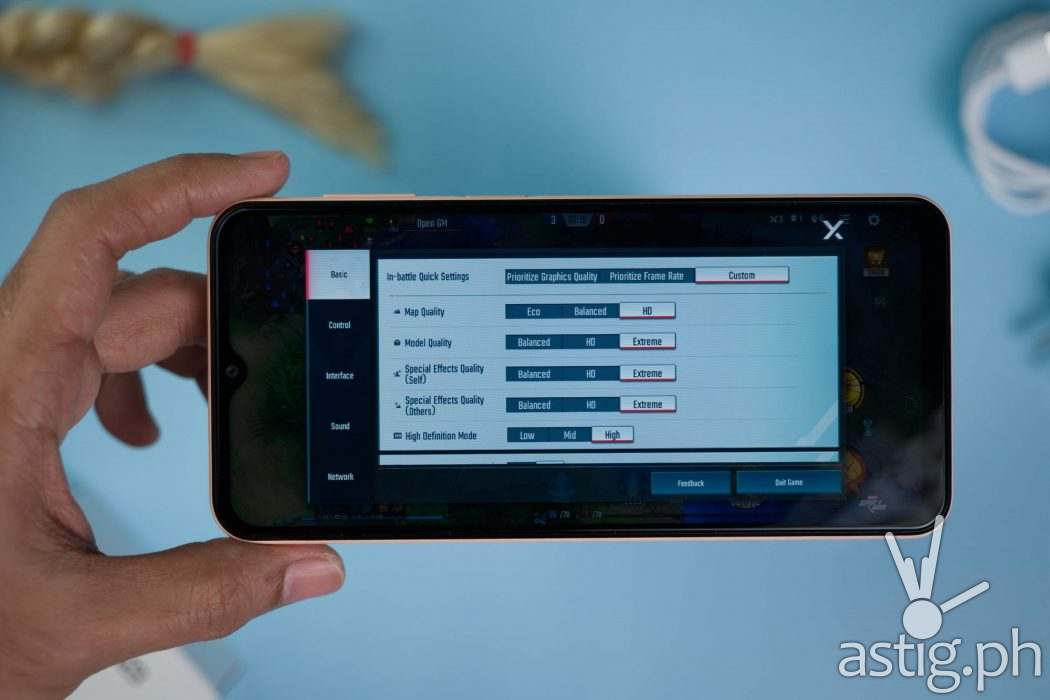 The Galaxy A23 packs that Widevine L1 certification necessary to play Netflix and Amazon Prime videos in full HD. The bottom-firing loud speaker sounds good enough for those times when a headset may be out of reach, so no complaints here.
In case you were wondering, HDR is not supported on this phone, something that you might want to keep in mind when considering the SAMSUNG Galaxy A23.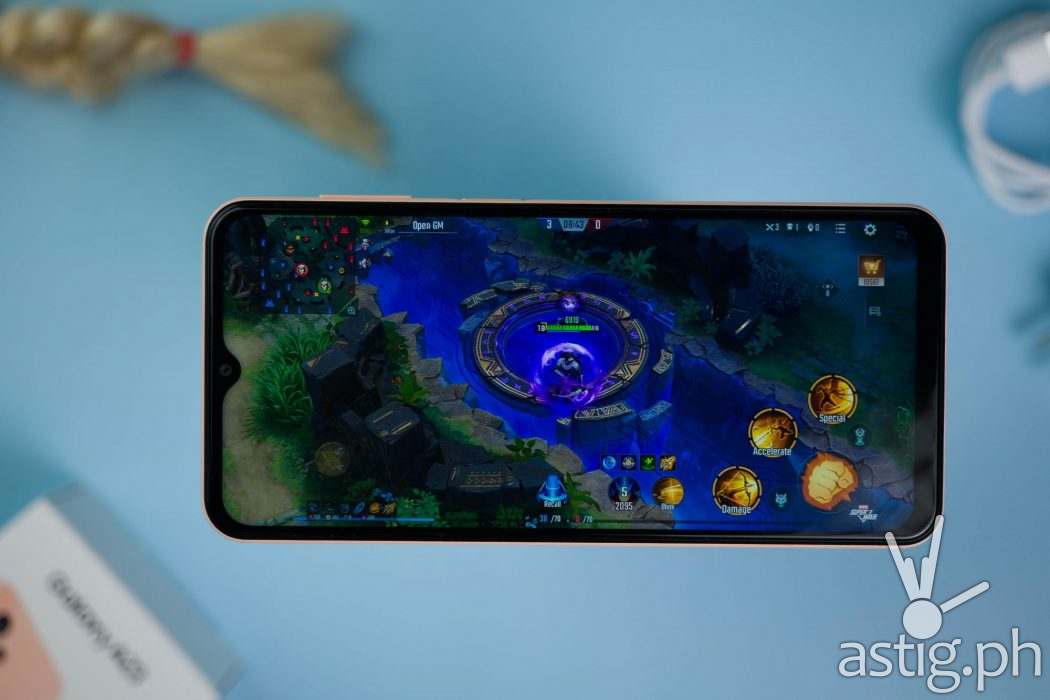 That does not take away from the fact that it's still a nice, vivid, big display, and that works very well for games too.
We found that the phone could handle 3D games quite well. While not exactly designed for gaming, we were able to push our reference titles above 30FPS with graphics set to high. It's a huge plus for a mid-ranger to be able to perform really well in games, and the low power draw of the Snapdragon 680 4G helps in keeping the system stable at low temperatures without throttling.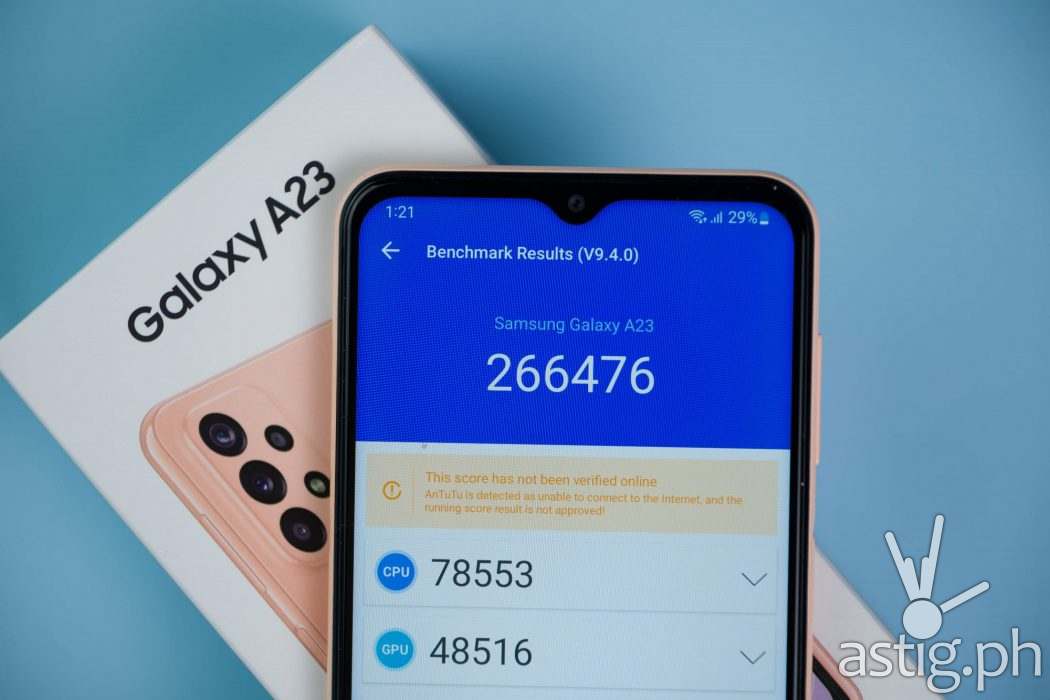 Benchmark-wise, the Galaxy A23 falls below the average, scoring 6515 points in GeekBench and 266k in AnTuTu. These aren't particularly terrible scores – it's just that flagships and 5G phones have been pushing the performance envelope higher and higher in the recent months.
Camera and content creation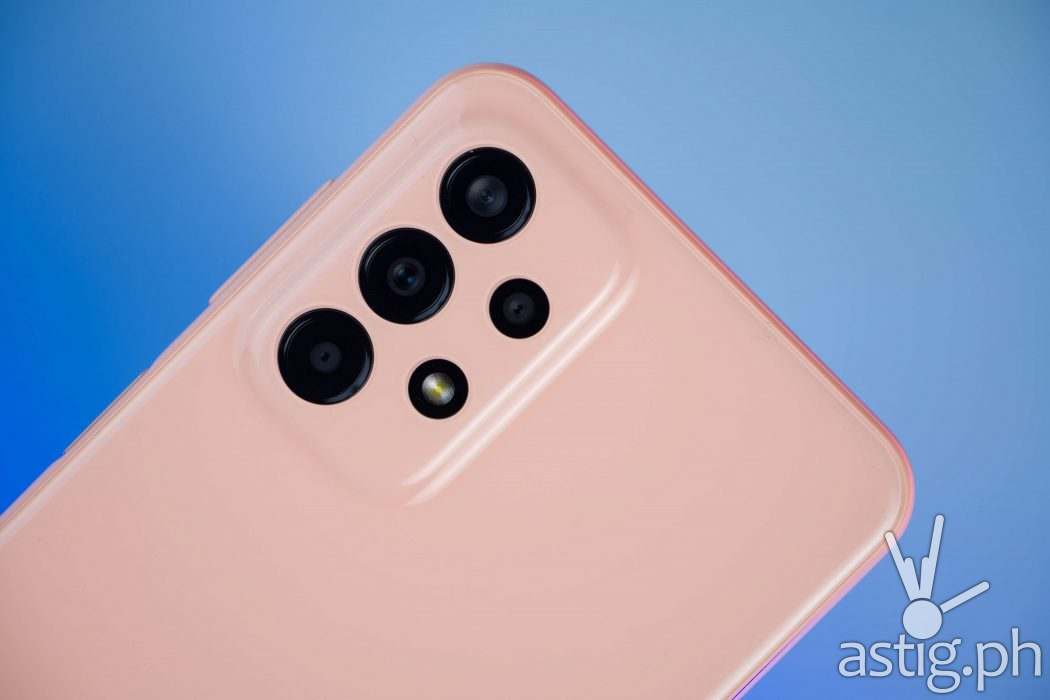 The Galaxy A23 rocks a quad camera system with a 50MP f/1.8 main snapper. We got really pleasing results shooting both indoors and outdoors: images were sharp and the colors were nice, though a bit lacking in dynamic range. White balance is on point most of the time, though we feel that it is slightly biased to the warmer spectrum.
Mid-rangers tend to struggle with low-light photography, but we were surprised by the amount of usable shots coming out of the main camera. There is a noticeable amount of post-processing that gets more pronounced as the amount of light went down.
For selfies, there's an 8MP f/2.2 sensor located inside the screen's notch with a wide-angle lens. Like the main sensor, we got really pleasing, natural-looking results most of the time. SAMSUNG's stock camera software produces really nice portrait mode selfies, something that we have grown to love on the higher-end Galaxy S Series.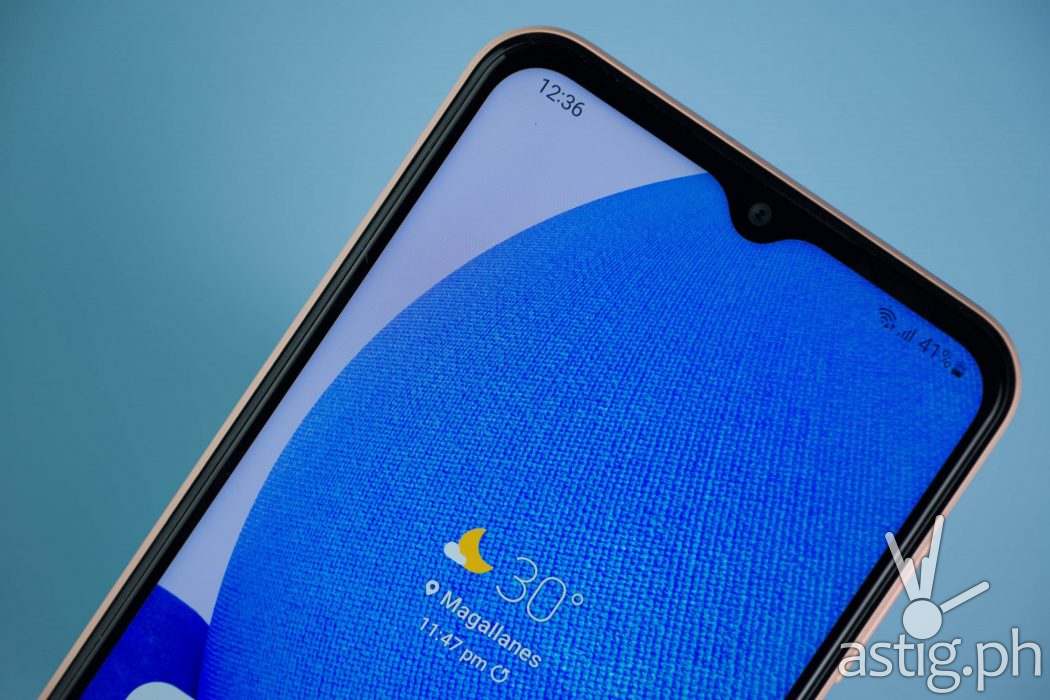 Our criticism would be that it tends to blow out the highlights, and the eyes can sometimes be software compared to the rest of the face.
We use the front-facing for selfies 10 times out of 10, so it would really help if the auto-focusing system could track our eyes and prioritize focusing on that over other parts of the face.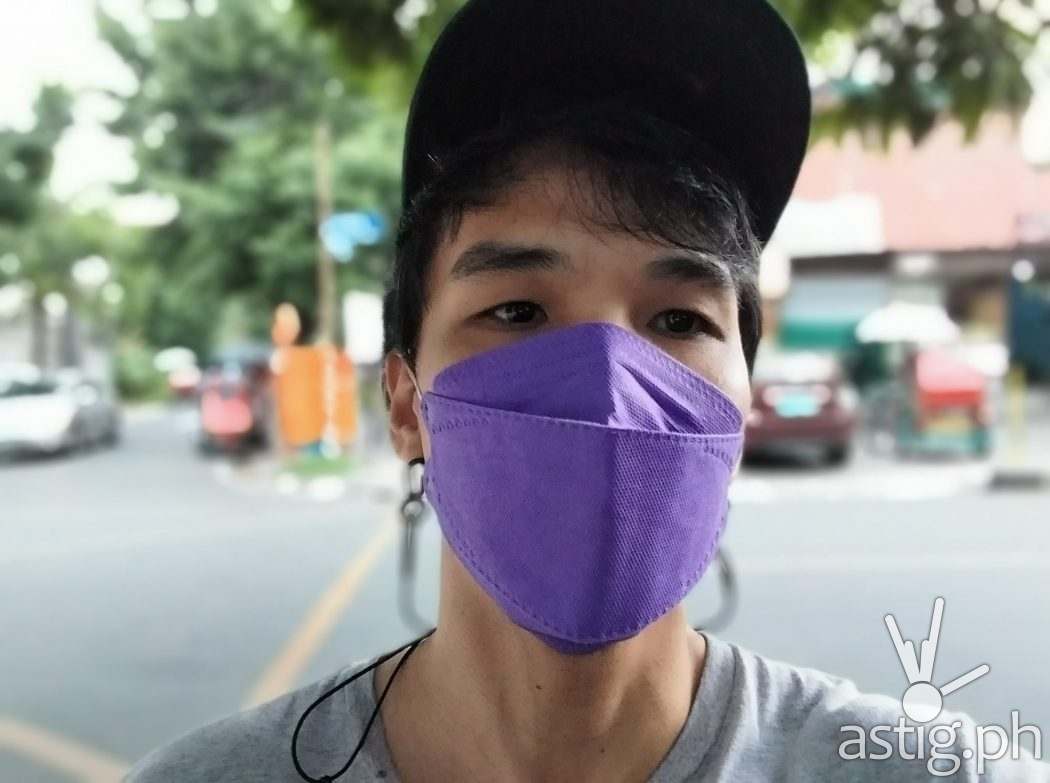 Videos were equally impressive with SAMSUNG's stock camera app demonstrating good control over keeping the nearest subject – or object – in focus. The 50MP rear camera again surprised us here: objects in focus were tack sharp while the background gave a very pleasing bokeh, as if taken with a DSLR or a mirrorless camera.
Check out the sample video around the 4:45 minute mark, you'll notice the camera immediately focusing on the razor as it moved near the sensor, then releasing it to refocus on the speaker the moment it was taken out of frame.
It blew our mind that a phone was able to achieve this kind of depth, and we suspect software and/or AI may be the ones doing the heavy lifting, but what do you think? Is this magic or what? Tell us in the comments section below!
The selfie camera did not have this kind of magic: it has a much more narrow aperture, keeping both the nearest and furthest objects in focus most of the time. There is a noticeable amount of halo in high-contrast edges, indicating a fair amount of post-processing involved.
If you look at the sample video, the contrast between the dark-colored top of the subject against the light-colored background results in a faint but noticeable outline. This visual artifact is more pronounced in the selfie sample compared to the one shot on the 50MP main camera.
Battery life
When we found out that the SAMSUNG Galaxy A23 was running on the 6nm Snapdragon 680 chipset, we knew it was going to have a positive impact on battery life. What we didn't know at that time was by how much.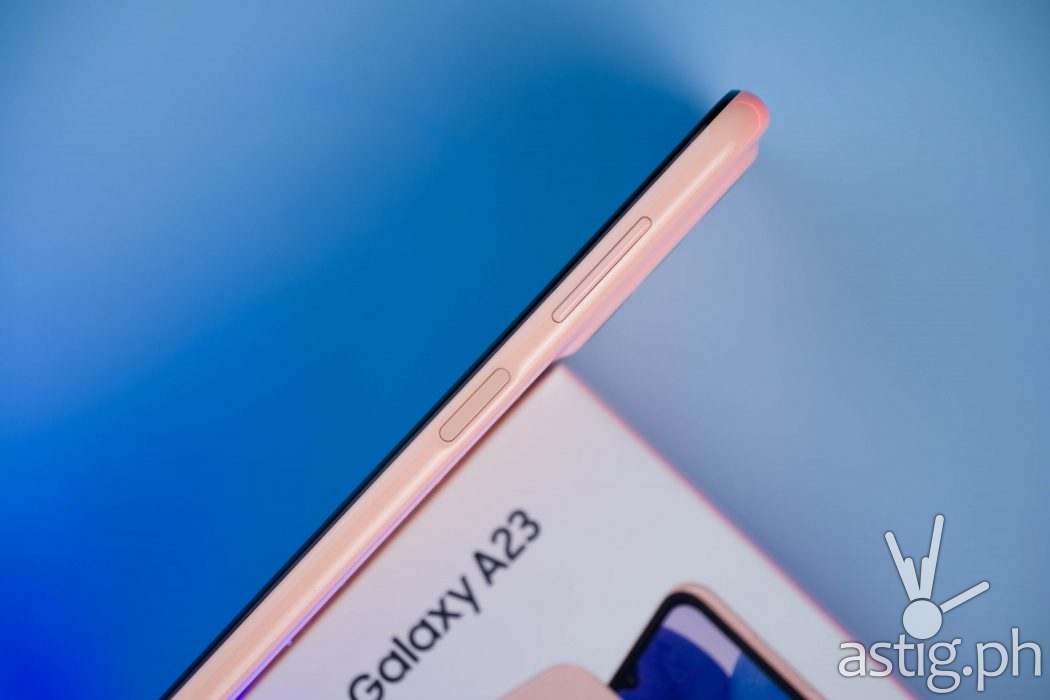 Lo and behold, we were able to push the phone to 13.5 hours in the benchmarks, but that's not all. After using the phone for over 2 weeks, we were averaging well over 15 hours of screen-on time of actual use. Our combined use record stood out at over 33 hours, while our screen-off time is up to a whopping 182.5 hours.
This has been the biggest surprise of the phone so far, and we didn't even have any of SAMSUNG's power optimization stuff turned on.
By the way, the phone charges at 25W which means it only takes over an hour to get it fully charged.
Verdict
As far as hardware goes, the Galaxy A23 hits the bare minimum for a 4G mid-range smartphone in 2022. However, the phone's strength lies in how SAMSUNG was able to maximize that hardware and draw out its strengths.
This phone absolutely killed it in battery life, and it certainly helps that this year's design is a step up from the Galaxy A22.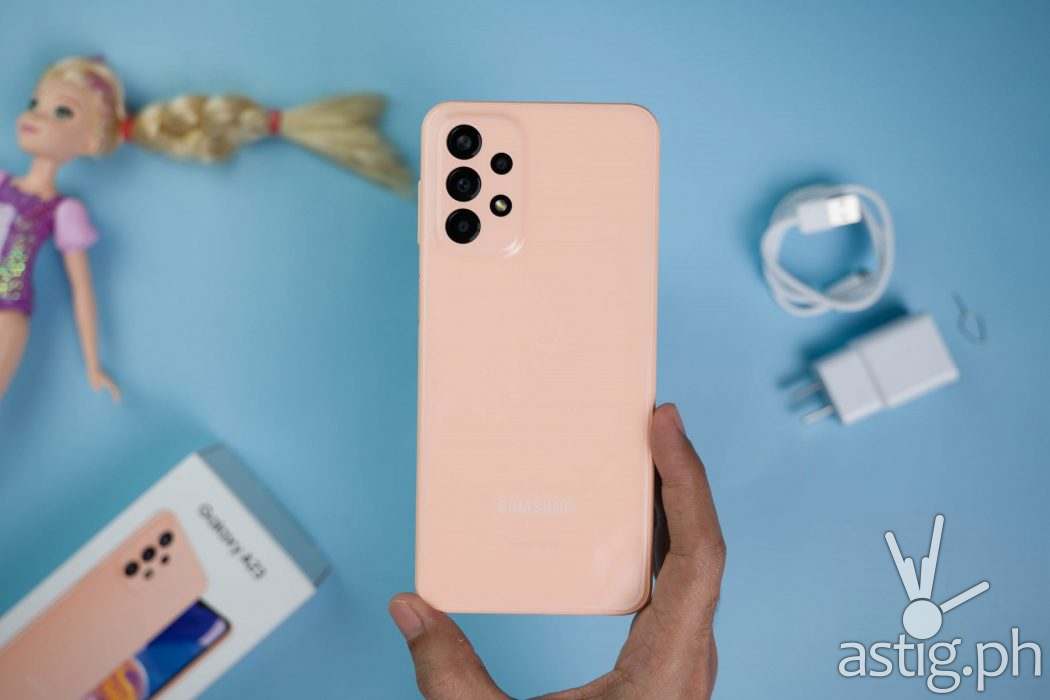 Now we all know that SAMSUNG makes great flagships, but the brand has been struggling in the fiercely competitive mid-range segment dominated by too many competitively-priced phones.
So with every year that passes, we wonder: is this it? Last year's Galaxy A22 was a step in the right direction, and at P13,990 the Galaxy A23 could be that winning mid-range formula for SAMSUNG.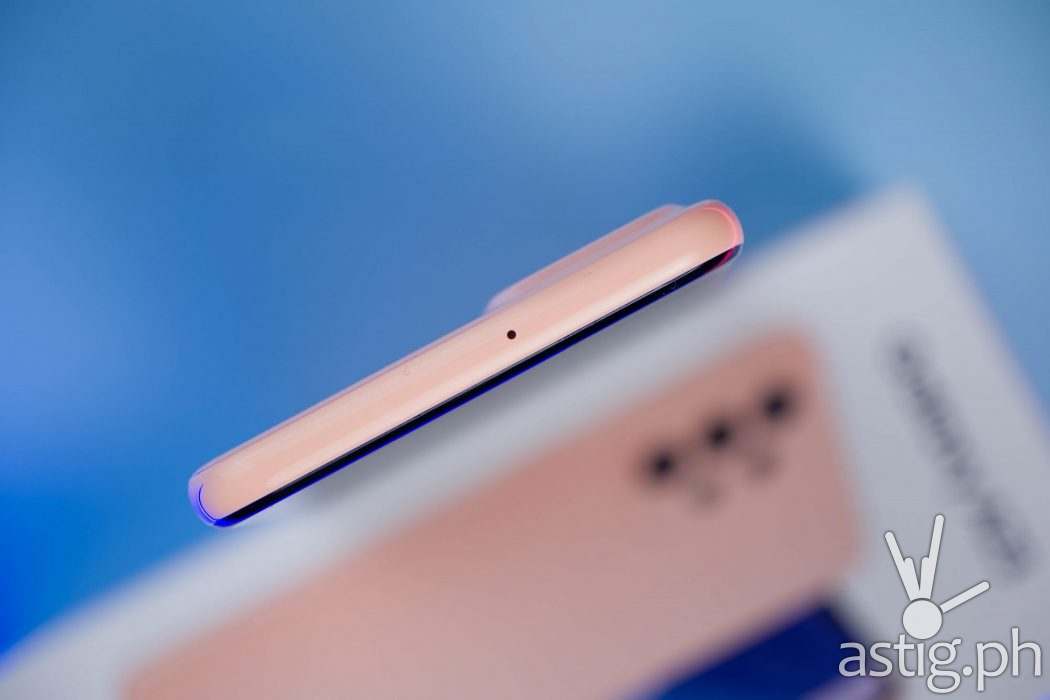 Make no mistake: SAMSUNG is still going to face stiff competition from other brands who can afford to offer 5G capability or AMOLED displays at the same price. However, SAMSUNG arguably has an edge in the software arena, and if they keep up this momentum, it won't be long before the brand dominates the mid-range category as well.
Other brands better watch out and hope that SAMSUNG's prices stay marginally higher if they want to stay ahead of the game.
SAMSUNG Galaxy A23 technical specifications (Philippines)
Display: 6.4 inches; 1080 x 2408 pixels; IPS LCD; 90Hz; Gorilla Glass 5
SIM: Dual SIM (nano-SIM, dedicated slots)
OS Android 12, One UI 4.1
Chipset (SoC): Qualcomm Snapdragon 680 4G (6nm)
CPU: Octa-core (2.4GHz max)
GPU: Adreno 610
Memory (RAM) + storage (ROM): 6GB+128GB
Expansion: MicroSDXC (dedicated slot)
Main camera (rear): 50MP f/1.8 (wide) + 5MP f/2.2 (ultrawide) + 2MP f/2.4 (macro) + 2MP f/2.4 (depth)
Selfie camera (front): 8MP f/2.2 (wide)
Connectivity: 2.4/5 GHz Wi-Fi 802.11 b/g/n/ac; Bluetooth 5.0 A2DP, LE
I/O: USB Type-C, 3.5mm audio jack
Biometrics: side-mounted fingerprint sensor
Battery: 5,000 mAh; 25W fast charging
Colors: Black, White, Peach, Blue
Price (Philippines): Php13,990 (6GB + 128GB)