MANILA, Philippines – Philippines King of RnB JayR releases his massively anticipated all-original album, "Elevated" that marks as his comeback in music arena.
To celebrate and promote the album launch, the R&B King performed with other Homeworkz artists topbilled by recording artist Mica Javier, hip-hop/R&B artists Q-York, rock band Kley, novelty rap/hip-hop artists Salbakuta, singer-actress Frencheska Farr and Rakenrol star Glaiza De Castro via the first-ever Homeworkz Music Blog Con, to elevate their respective albums, last March 31 at Treehouse, Makati.
"[ But ] First of all, I want to say that I really am grateful to all the people who came to my album launch last week. I'm really happy so many people were able to make it to the launch despite the delays caused by the traffic. For some reason Extra Rice our band was so on point that evening. We sounded amazing together. Q-York, Deejay, Mica Javier, Kris Lawrence and AJ Rafael all showed love and performed with me on stage. We did the songs we wrote for the album. It was a lot of fun," JayR quipped. "Nyoy Volante even came to watch and I kind of put him on the spot to do a song with me. He was kind enough to get up out of his chair and amaze the crowd. An awesome night."
JayR collaborated with 14 amazing artists including Kyla, Mica Javier, Q-York, Gabi Wilson, Jhing, Jimmy Muna, Marié Dibgy, AJ Rafael and Kris Lawrence, JayR's current single You Are Not Alone feat. Philippines' Queen of R&B Kyla, as of March 21-27, 2015, is climbing the Pinoy Myx Countdown at #10.
Elevated is receiving extensive critical acclaim from top outlets and his co-artists as well.
Singer Kris Lawrence said JayR has done it again. "He's taken Philippines' R&B to the next level definitely elevating the standard."
Philippines' Queen of R&B Kyla shared it's a great album. "There's a different flavor in every collaboration that really makes the album special."
"I think Elevated is JayR's best body of work thus far because it shows his growth as an artist, and the passion that exudes from his artistry allows him to compete at an international level and push the envelope for OPM, " Mica Javier professed. "I'm happy to have been a contributor to this album not just as JayR's partner on Tonight which already went No.1, but also behind the scenes as a songwriter and a creative".
JayR also continues to shine via Your Face Sounds Familiar with Gary Valenciano, Sharon Cuneta, Jed Madela and Billy Crawford.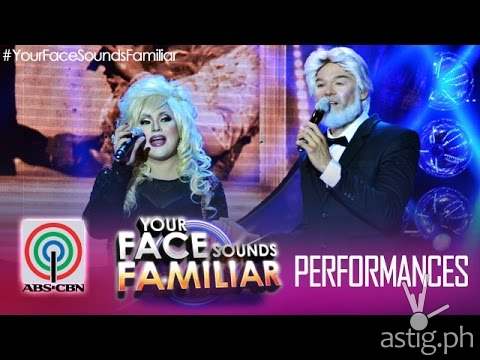 "I surprised myself winning the first competition as Pepe Smith and winning again as Kenny Rogers. I never knew I had a talent to impersonate artist icons. I guess you can say the show brought it out of me," Jay-R claimed.
JayR is joined by other equally talented celebrities like Nyoy Volante, Karla Estrada, Melay Cantiveros, Maxene Magalona, Tutti Caringal, Edgar Allan Guzman and Jolina Magdangal.
He admited he's having a lot of fun doing the show. "I feel like I'm learning a lot studying the different styles, genres and vocals. I feel like I'm growing as an artist on the show and I love that. It inspires me to make my original songs even better. To elevate as an artist in the music industry."
JayR also produced the albums of equally talented Homeworkz artists namely Mica Javier, Q-York, DeeJay Poblete,Frencheska Farr, Glaiza de Castro and Salbakuta
The King of R&B will be having a series of mall tours nationwide to promote the said new album this summer.
For all the latest updates on the HOMEWORKZ ARTISTS, you may visit: the following:
FACEBOOK: homework music; TWITTER: @homeWorkZMusic & INSTAGRAM: @homeworkzmusic. Don't miss it!