Joem Bascon stars in his first lead role in "Ang Bagong Dugo", an action-drama film by directed by Val Iglesias and produced by 3JS Production . In the movie he plays "Anong", a loving son who seeks revenge for the unjustly murder of his father.
Co-stars include veterans Mark Gil, Monsour Del Rosario, Dick Israel, Roi Vinzon, Alma Concepcion, Efren Reyes Jr., Alvin Anson, Levi Ignacio, Ely Almares, and introducing Alexis Navarro, "Milagring" Baldondo, and Ian Ignacio.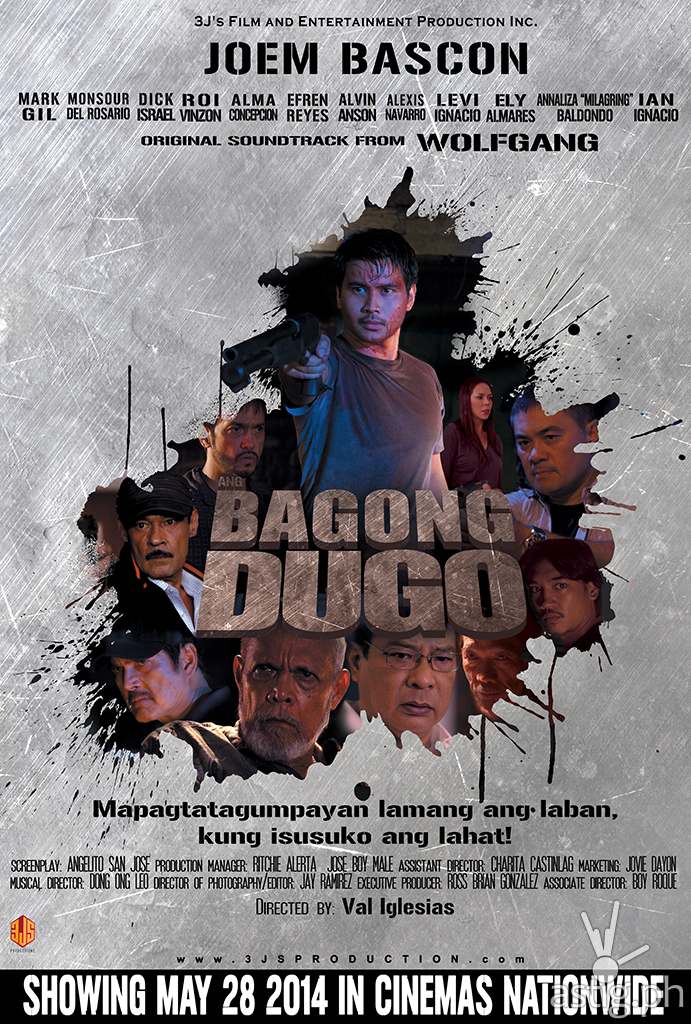 "Ang Bagong Dugo, a film created under 3JS Production an independent production, a film I consider one of the best movie I have made", says director Val Iglesias. "Given the freedom to execute a lot of stunts, together with the people who believe and support my advocacy, I dare myself to push my limits and compete with my own ego to bring out the best the viewer deserves to see. Every scene has become an opportunity of a life time, a challenge, me and my staff shared and accomplish with pride."
The movie features original soundtrack composed and performed by Pinoy rock icon Wolfgang from the album "Ang Bagong Dugo Sa Lumang Ugat".
"Ang Bagong Dugo" is rated PG and premiers May 28, 2014 in cinemas nationwide.
Ang Bagong Dugo teaser trailer
Ang Bagong Dugo full trailer
Ang Bagong Dugo cast photos