Kobe Bryant capped off The Mamba Mentality Tour Manila with Mamba Mentality Night at the Smart Araneta Coliseum in Quezon City. Hosted and proudly sponsored by Nike, the event gave Filipinos a chance to show Kobe how much he means to the Philippines, and a chance to showcase how deeply rooted basketball is in our culture.
The event featured a number of exciting basketball related activities like a 3-point shootout, a high flying slam dunk competition, and a heated scrimmage between UAAP and PBA stars (coached by Kobe himself). Each festivity showcased the skills, passion, and drive that our local athletes have for the sport of basketball. Qualities that Kobe himself can appreciate and admire.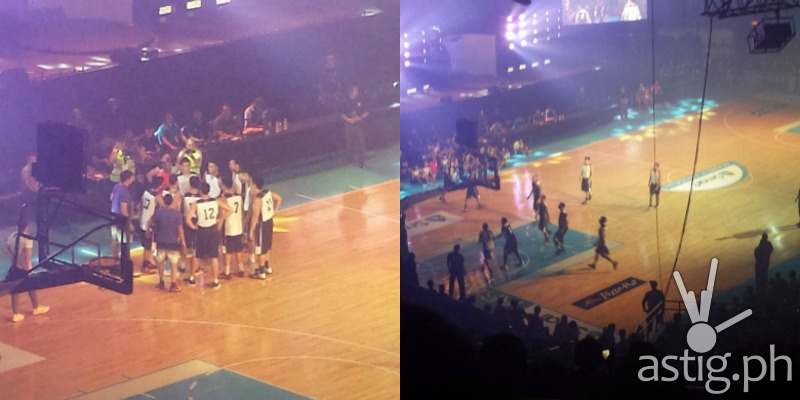 Kobe's Mamba Mentality Night helped spread the idea of the Mamba Mentality, the iconic work ethic and mindset of Mr. Kobe Bean Bryant, with the citizens of Manila. With his mentality—consisting of hard work, dedication, love, and passion—all things are possible.
In Kobe's own words: "Dreams do come true."
While the event was centered around embracing the Mamba Mentality, and promoting Nike products, it was also a special way of celebrating the legendary athlete's 20 unforgettable seasons in the NBA with his fervent Filipino fan base.
Kobe has come to Manila countless times over the years, and he assured his fans that he'd be returning in the future saying, "I'm retired from basketball, but I'm not retired from coming to Manila."
"I love it here. It's like a home away from home," he added.
Pinoy Kobe fanatics chanted "KOBE" and "MVP" all through the event, and while they weren't rewarded with Kobe playing basketball right before their eyes, they were rewarded with a one of a kind tribute to The Black Mamba.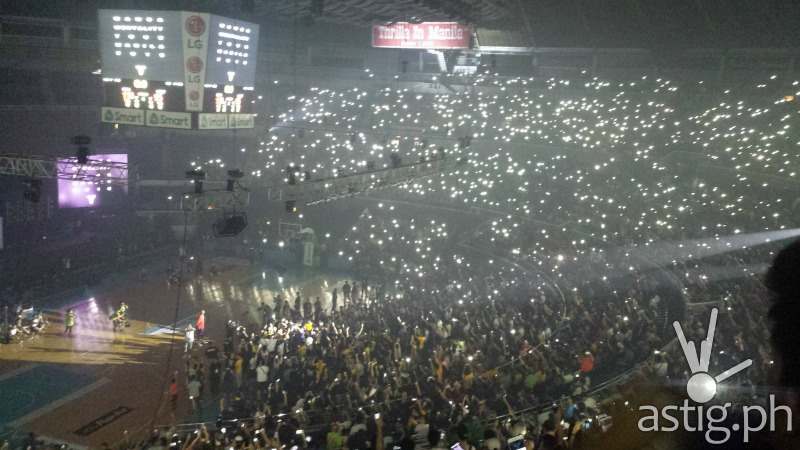 The lights in Araneta Coliseum were cut, and fans were encouraged to hold up their cellphone flashlights in order to commemorate Kobe's legacy and impact on basketball and on the Philippines as a whole.
Finally, the gracious host of the event informed Kobe that, to honor his greatness, he would be receiving his very own banner in the rafters of the iconic arena. Directly across from Kobe's banner: the celebrated "Thrilla in Manila" banner.
As fans held their phones high above their heads, lighting the room, they cheered "I love you" to their favorite basketball player. The experience humbled Kobe, and he warmly told his fans, "I love you, too!"
Kobe's visit to Manila culminates with his Kobe Academy basketball camp starting on Sunday. After that, he ships out for his next stop on the tour. So, the thousands of adoring fans who were able to make it to the captivating event are lucky to have been a part.
Kobe's Mamba Mentality Tour in Manila may be coming to an end, but his impact, legendary status, and Mamba Mentality will live on in the hearts of his Filipino fans forever!