Recently, we have been bombarded by the issues of a modus called "tanim-bala" (planting a bullet scheme) victimizing tourists, balikbayans and even our very own OFW's in Ninoy Aquino International Airport (NAIA).
The issue is already there since 2005 but suddenly broke out into noise as successive cases were suddenly reported by media.
CASES REPORTED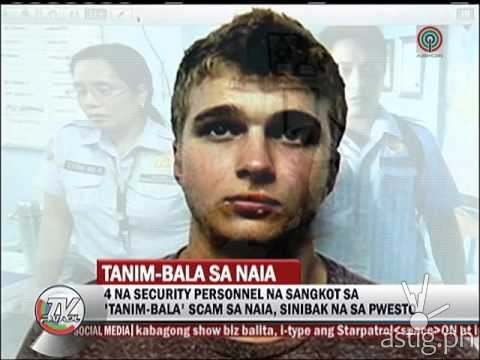 Lane Michael White, an American missionary was detained when he was accused of illegally carrying bullets in his luggages. The airport authorities asked him to settle the issue through paying them an amount of 30,000 pesos. But he refused to give anything. He was imprisoned for five days and was charged with illegal possession of ammunition. He was allowed to post bail and is currently out of prison.
Another victim Rhodora De Guzman appeared  to tell her side regarding the modus currently happening inside NAIA. According to De her, when her bags were being x-rayed she was told by the x-ray operator that they've seen something strange in one of the bags. The baggage inspector whose back was turned from her, checked and inserted his hand inside the bag. But when he pulled out his hand he was already holding two bullets.
That was the moment De Guzman was threatened by two security personnel who asked for his passport and green card. She then discovered the modus when the porter whispered to her that they will record what happened and they will interrogate and add
notes
on her record that she was carrying two bullets when she entered the airport.
"Let's end this, Ma'am. Just give them P500. That's ok with them," the porter added.
De Guzman gave them what they asked for so as not to be bothered anymore.
Meanhwile, Japanese Kazunobu Sakamoto was arrested by the Philippine National Police-Aviation Security Group after the OTS found two bullets in his baggage.
And the most recent was the case of OFW Gloria Ortinez was barred from flying to Hong Kong after Office of Transportation Security (OTS) personnel arrested her on Sunday. A bullet was found in her hand luggage during the routine examination by the X-ray machine at the Ninoy Aquino International Airport (Naia) Terminal 2 departure area. Ortinez was released after spending a few days in police detention.
ALARMED LAWMAKERS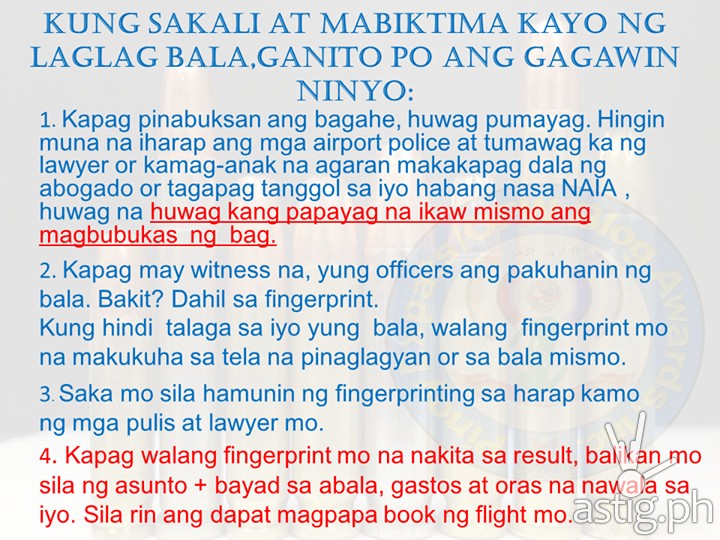 According to the report of Inquirer, two members of the House of Representatives are seeking a probe of Manila International Airport Authority (MIAA) officials for failing to curb the alleged "tanim bala" (planting-a-bullet) scam, which victimizes airline passengers.
Senators Cynthia Villar, Nancy Binay, Ferdinand "Bongbong" Marcos Jr., and Ralph Recto expressed concern over the recent incident in a series of apparent "tanim-bala" or bullet planting scheme at the airport, victimizing travelers such as the 56-year-old Gloria Ortinez.
Villar said Ortinez does not seem to be the guilty party as she has been a ward to children for a long time, having worked in Hong Kong for 13 years.
"Kapag yaya ka ba, makikialam ka sa bala? I think wala sa profile niya, nagugulat lang ako. Kawawa naman siya kasi babae, hindi naman siya OFW na inconsistent," Villar said.
The senator noted that Ortinez only arrived in the country for a vacation and might lose her job if she is not allowed to return to Hong Kong.
Recto also urged authorities to go after the "real" criminals.
"One hundred forty five people get robbed every day, 451 people are victimized by thieves every day, 28 women get raped every day, and 27 are killed every day. And the only 'criminal' they can parade on TV is a hapless OFW who's been caught with one bullet whose provenance was later doubted by Justice department prosecutors?" Recto said.
AVOID BEING A VICTIM
In response to the controversial issue, the Civil Aviation Authority of the Philippines (CAAP) has issued tips to air transport passengers on how to avoid falling prey to those who extort money using the "tanim-bala" scheme.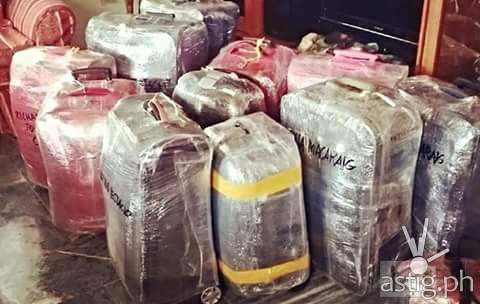 5. Strictly monitor all your luggage.
4. Never allow strangers to handle your belongings.
3. Refrain from accepting any luggage or items from strangers.
2. When passing through airport security X-ray and walk-thru metal detectors, you should never lose sight of your respective luggage. You should immediately retrieve your bags as they exit the X-ray machine.
1. All zippers, pouches, and pockets of your luggage must be closed, locked and sealed so that if the seal gets broken, a passenger or someone will immediately notice that your bag was opened without your permission.
NETIZENS RAGE
Many netizens already expressed their disappointment over the never ending cycle of incrimination of innocent people. Lea Salonga expressed her dismay on facebook.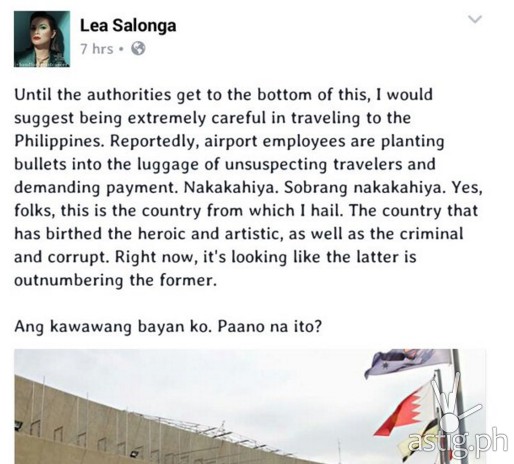 "Until the authorities get to the bottom of this, I suggest being extremely careful in travelling to the Philippines. Reportedly, airport employees are planting bullets into the luggage of unsuspecting travellers and demanding payment. Nakahihiya. Sobrang nakahihiya. Yes, folks, this is the country from which I hail. The country that has birthed the heroic and artistic, as well as the criminal and corrupt. Right now, it's looking like the latter is outnumbering the former."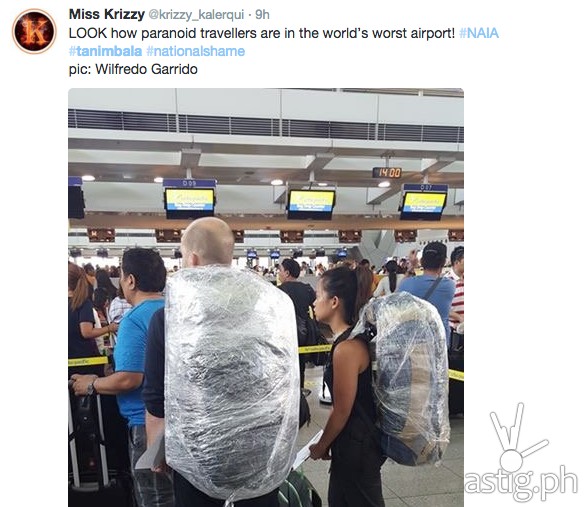 Involved airport authorities who were pointed out by one of the victims as the ones who offered her an ex-deal were terminated already on their job and face criminal charges. But despite of all these, why is it still happening? Is there a group or syndicate behind this modus? Why the government doesn't seemed alarmed on what's happening? Until when our  tourists, balikbayans and OFW's will suffer from this? Be safe Kababayans!
Comment your thoughts.