The idea of laser scar treatment can be daunting or even scary to someone who has never had it before. Hopefully by sharing my experience it will clear some misconceptions about the process, and help people appreciate this kind of treatment.
Never in my life have I dreamt of a time when I would actually need  laser scar removal, until a showerhead incident carved a letter "C" on my face a year ago.
Friends and family  thought I would be scarred for life, though it did not bother me too much. I have always been physically active since I was a kid – I have like a billion scars all over my body to show for it.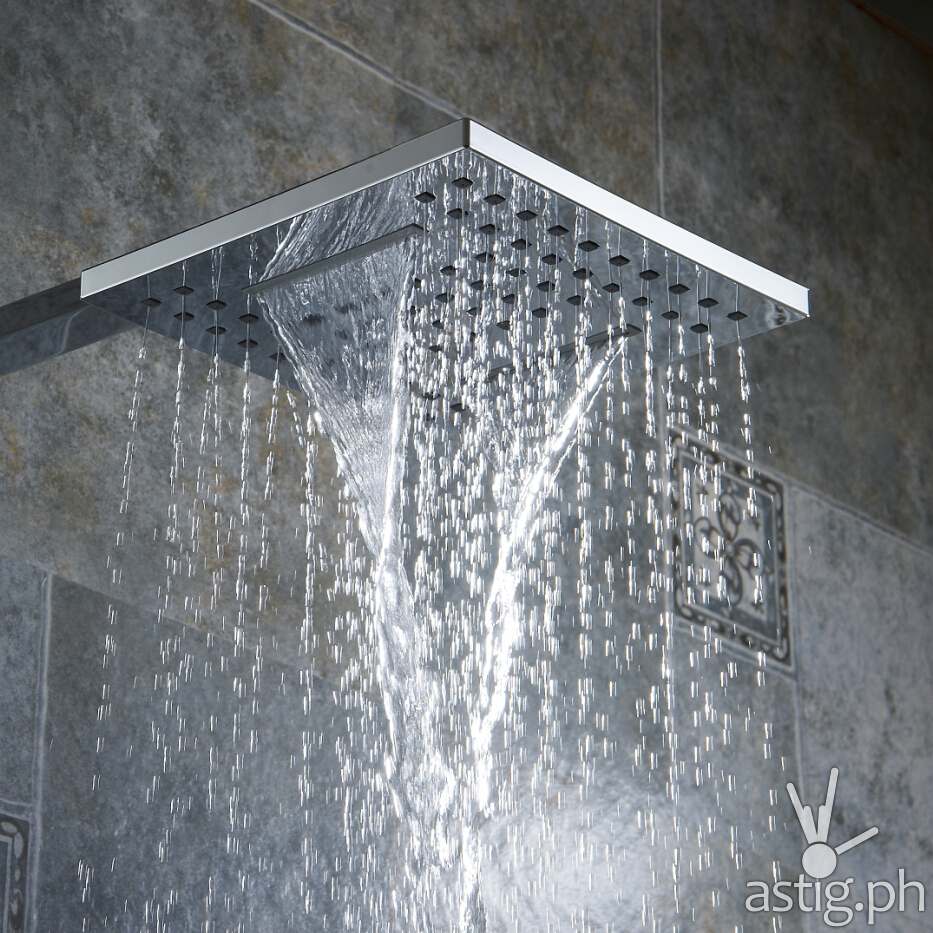 While most of my scars healed well, two have remained reminders of my childhood days: the visible depression above my left eyebrow, given by my cousin Mary Jane while we were sword fighting with wooden sticks when I was about five; and a discolored line on my left forehead, proof that I never really mastered the lost art of avoiding rocks thrown by your playmates.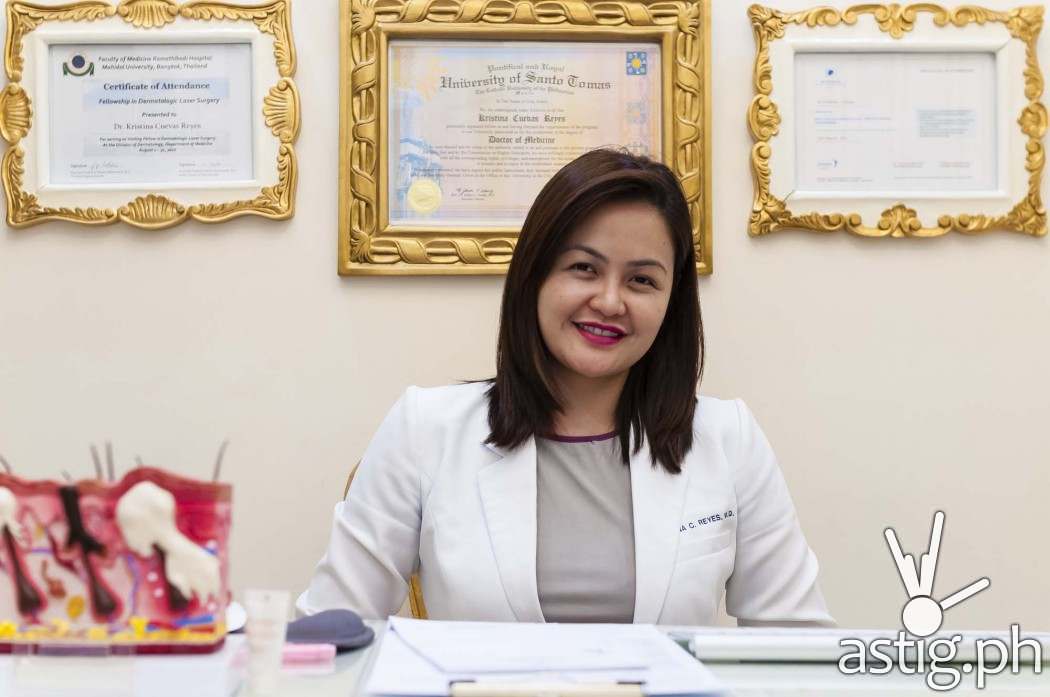 I was already prepared to keep another accidental tattoo on my face, but when Dr. Kaycee Reyes of Luminisce Skin and Laser Centre offered to treat it using the latest in laser scar removal technology, I did not hesitate and accepted the offer.
1. Can scars be removed with creams and lotions?
This would depend on a few things: the size of the wound, its age, and how your body handles recovery.
The accident happened when I was in the province, so I neither had the time nor the resources to find scar treatment creams.
I arrived in Manila a few days later – the wound was already healing. I immediately applied sebo de macho, a type of skin emollient common in the Philippines, to help avoid scarring.
Note that while there are other scar removal creams available in the market, I have no experience with any of them so I cannot vouch for their effectiveness.
For your safety, please consult a professional before performing self-medication.
Procedures not done properly may cause more harm than good and the cost of repair may end up being higher than it should.
2. How much does laser scar removal cost?
The cost of laser scar removal differs depending on the treatment required – every scar is different and every patient reacts to medication differently.
On average, one session can cost around 3,500 – 11,500 PHP. My dermatologist, Dr. Kaycee Reyes, recommended 10 sessions spaced every 3-4 weeks for the entire scar removal process. I began seeing results after my 3rd session.
3. How does laser scar removal work?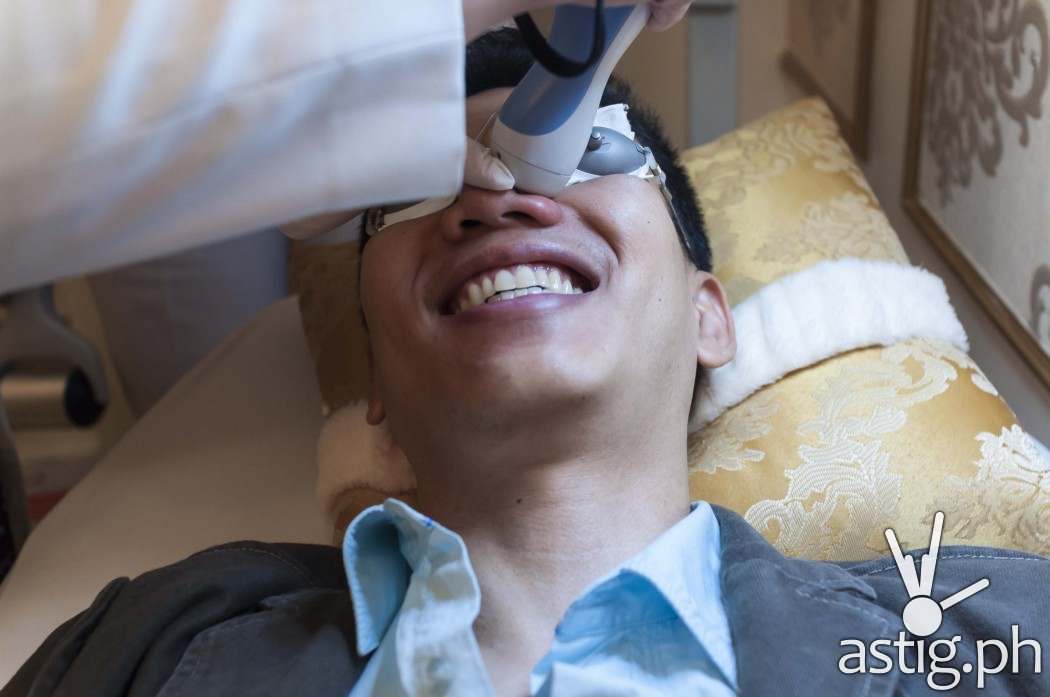 As explained to me by Kaycee, treatment is unique for each patient.
I guess this makes sense, since different patients react differently to treatment.
In general, Luminisce treated my scar in three steps:
Cleansing – A mild facial cleansing treatment to clean up the face.
Skin OXYGlow – A type of treatment that infuses oxygen and nutrients to rejuvenate the skin and encourage blood circulation and collagen production.
Laser treatment – A special treatment that can take only a few minutes to complete.
If you've never had Skin OXYGlow or any such similar treatment before, they blow a cool stream of air onto your face, which can feel a little like drowning.
To prevent this feeling, I found that holding my breath helps, in addition to breathing out when the air goes near my nose.
4. How painful is laser scar removal?
Laser treatment works by creating really tiny wounds in your skin, which in turn encourages growth of new skin cells.
During the course of my treatment I experienced at least three different types of laser machines.
The experience is similar to getting stung by tiny needles. With the most painful laser machine, the "needles" felt larger. Think of it as the difference between a gentle tap and an even gentler tap – except the tap happened to be performed by a pushpin.
It takes about 5-10 taps to cover my entire scar, a cut about 1-inch long.
You will smell a slight burning sensation and it will make you feel like your skin is swelling. I would like to think that I have a higher pain threshhold compared to most people and I never felt discomfort.
The experience also depends on the therapist performing the treatment. Some therapists are more gentle than the others. Personally, I prefer the not-so-gentle ones. I feel like the treatment is more thorough the more it hurts.
It also stings a little compared to a full facial anti-aging laser treatment, but it's not too bad since it only gets applied to a small area.
5. How long does laser scar removal take?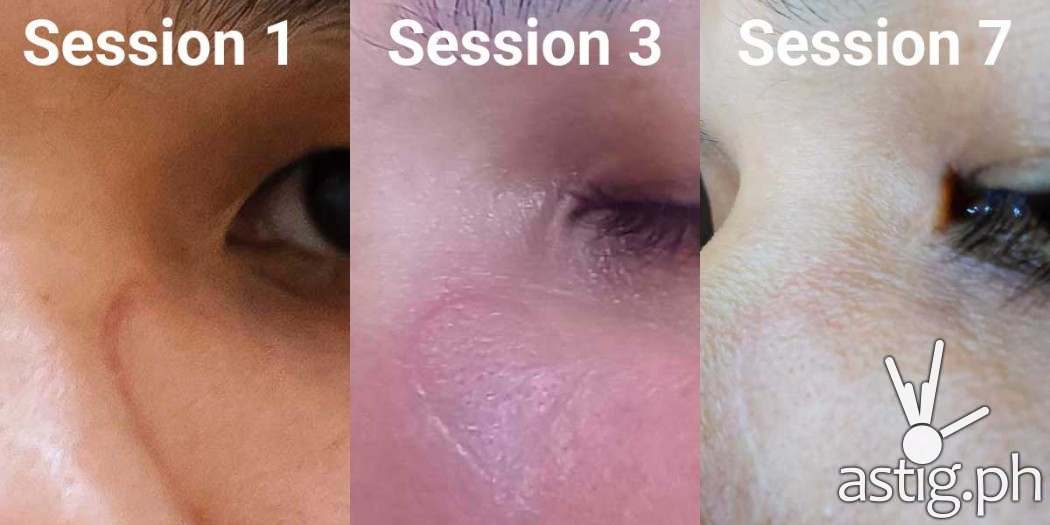 The laser treatment itself only takes about 5 minutes – it's super quick.
Again the amount of time it takes depends on the size of the scar, but the machine fires laser onto your skin for only a split second.
Since I had to have full facial cleansing OXYGlow before the laser the entire process for a single session takes about 20-30 minutes.
6. Will laser scar removal completely remove my scar?
How well the scar treatment will turn out depends on the size and the age of the scar, but Kaycee assured me that, at the very least, the treatment will lighten the scar area.
I did not, however, expect it to disappear completely – after 10 sessions it is almost gone.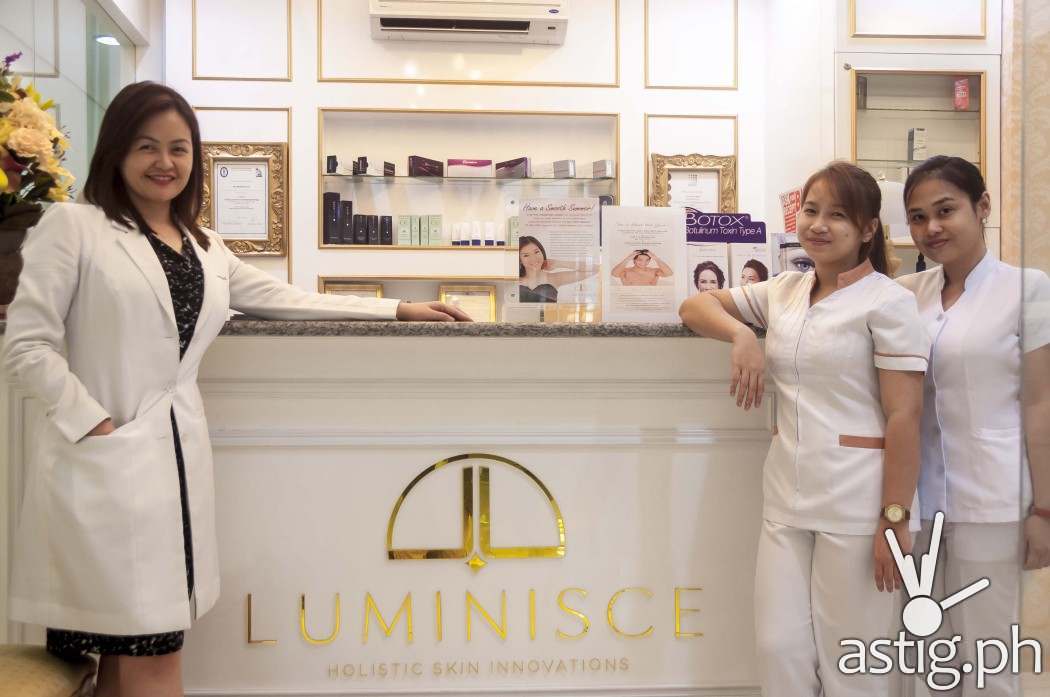 It's hilarious that even experienced therapists at Luminisce would take around 5 minutes to locate the scar.
In one instance, the therapist even treated the wrong side of my face, and I had to stop her and tell her that the scar was on the other side.
For reference, here are some photos.
BEFORE: This is what my scar looked like when I had my first session
Un-edited photo (cropping only)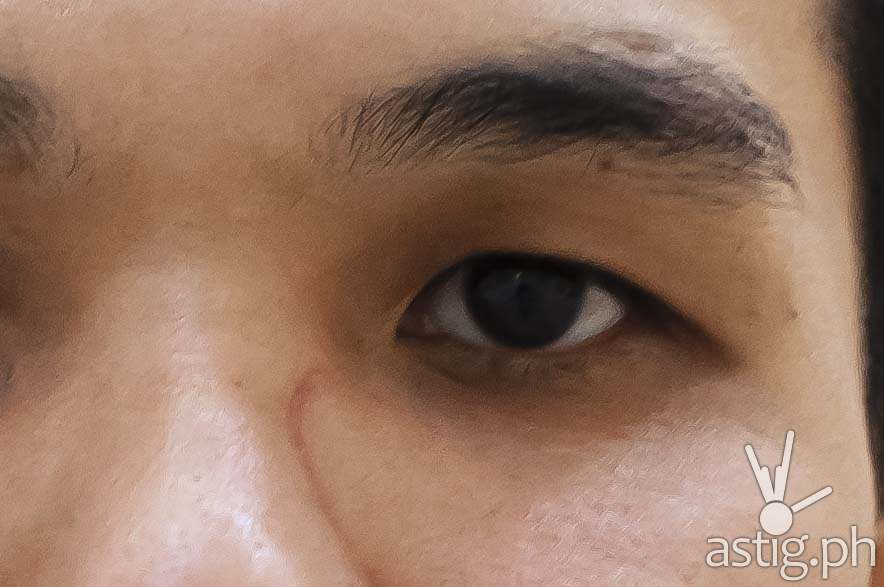 AFTER: This is what my scar looked like after 10 sessions
Un-edited photo (cropping only)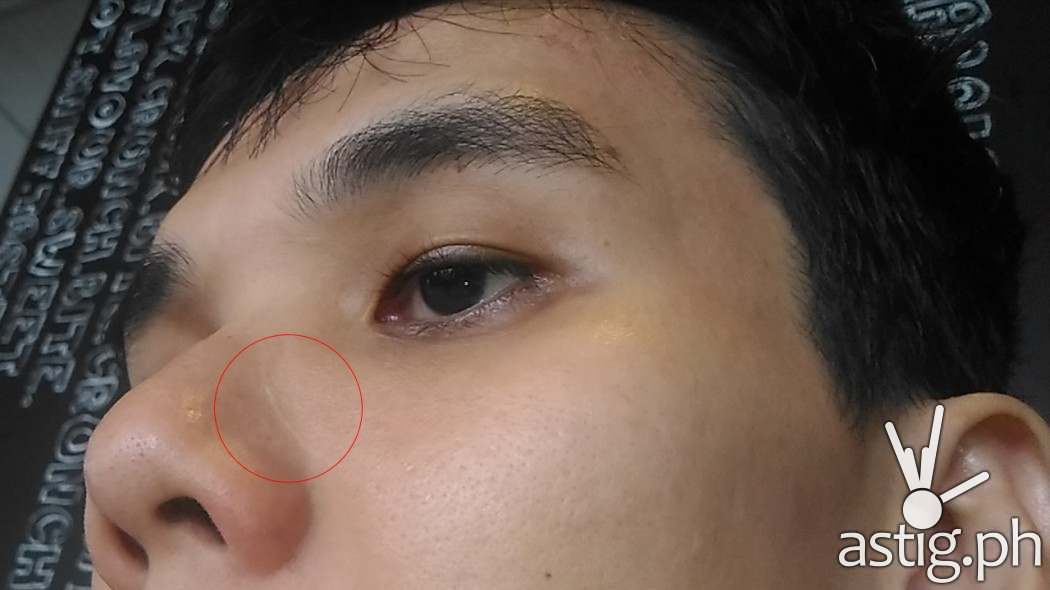 Luminisce Dermatological Clinic
Phone: +63.2 511.8500
Mobile: +63.915 979.4661
E-mail: luminisce.skin at gmail.com
Hours: 10:00PM – 8:00PM, Mon-Sat
Address: 2nd Floor Mercury Drug building, 32nd Street, 4th Ave. Fort Bonifacio Global City, 1634 Taguig
Look for Dr. Kaycee Reyes and tell them I referred you! 🙂
Google Map: