UNIQLO is constantly thinking about the evolution of clothes. Our Fall/Winter 2018 LifeWear promotes individuality through a fresh emphasis on two basic elements—color and silhouette. This season, we have created a collection of easy-to-coordinate colors and silhouettes to help people dress with style and confidence.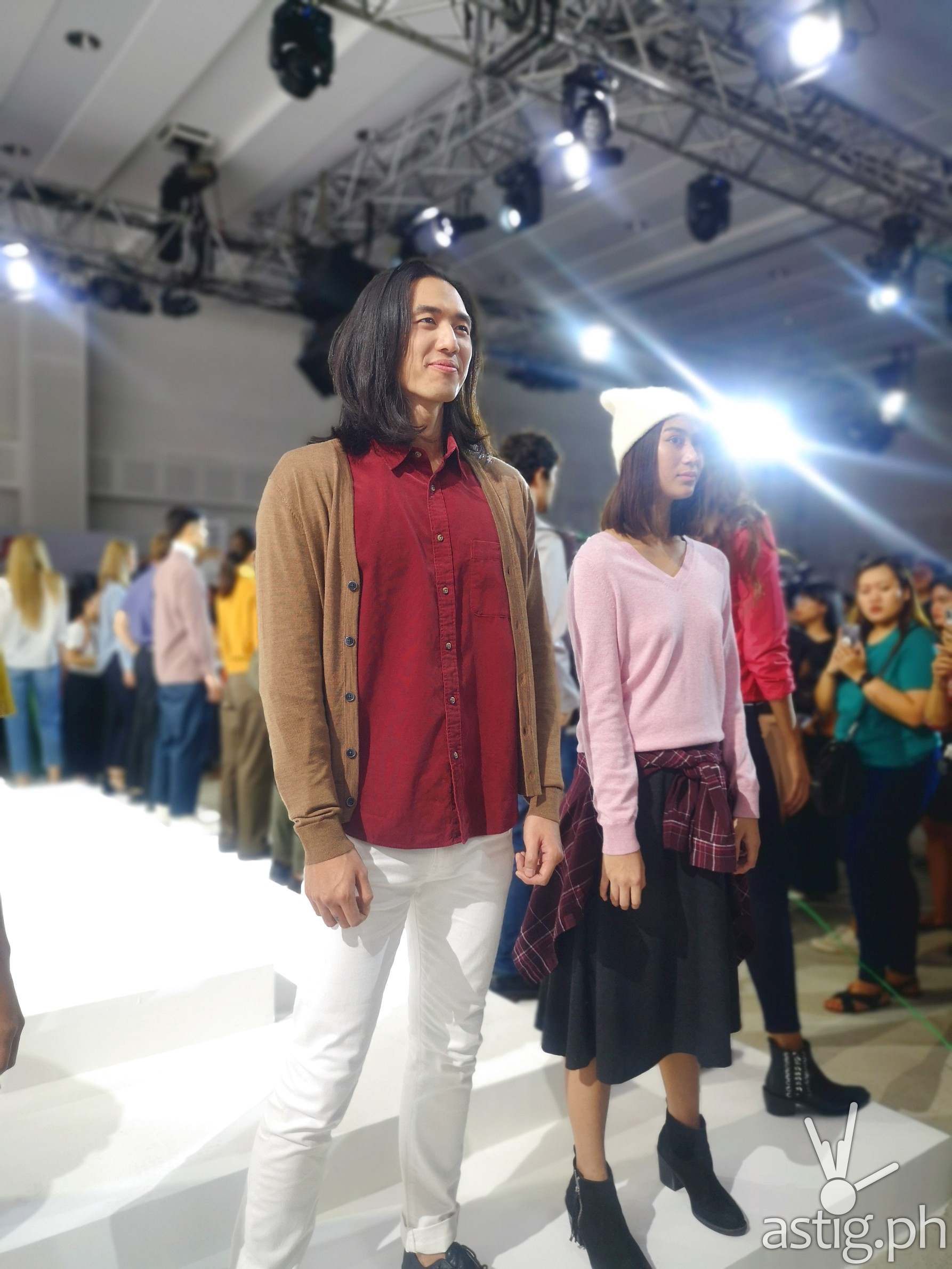 Color to re-invigorate individual style
To build a full color palette for the collection, we took inspiration from three key lifestyle concepts: Great Outdoors, Work and Craft, and Abstract Art. To reflect these, the palette includes moss greens and sky reds, colors inspired by natural materials—wood, clay and stone gray, as well as the bold and vivid colors of art—blues, reds, and yellows. The wearer can use the palette to create sophisticated tonal looks or pare it back to a classic neutral.
Simplified silhouettes for greater confidence
The collection is also refined to three universal and timeless shapes—circular, triangular, and rectangular. These shapes are subtly emphasized throughout the collection in its oversized items, in its flared and A-line items and in its more structured, narrow looks. Wearers can choose shapes that flatter their own unique body type for more confidence and more individual style.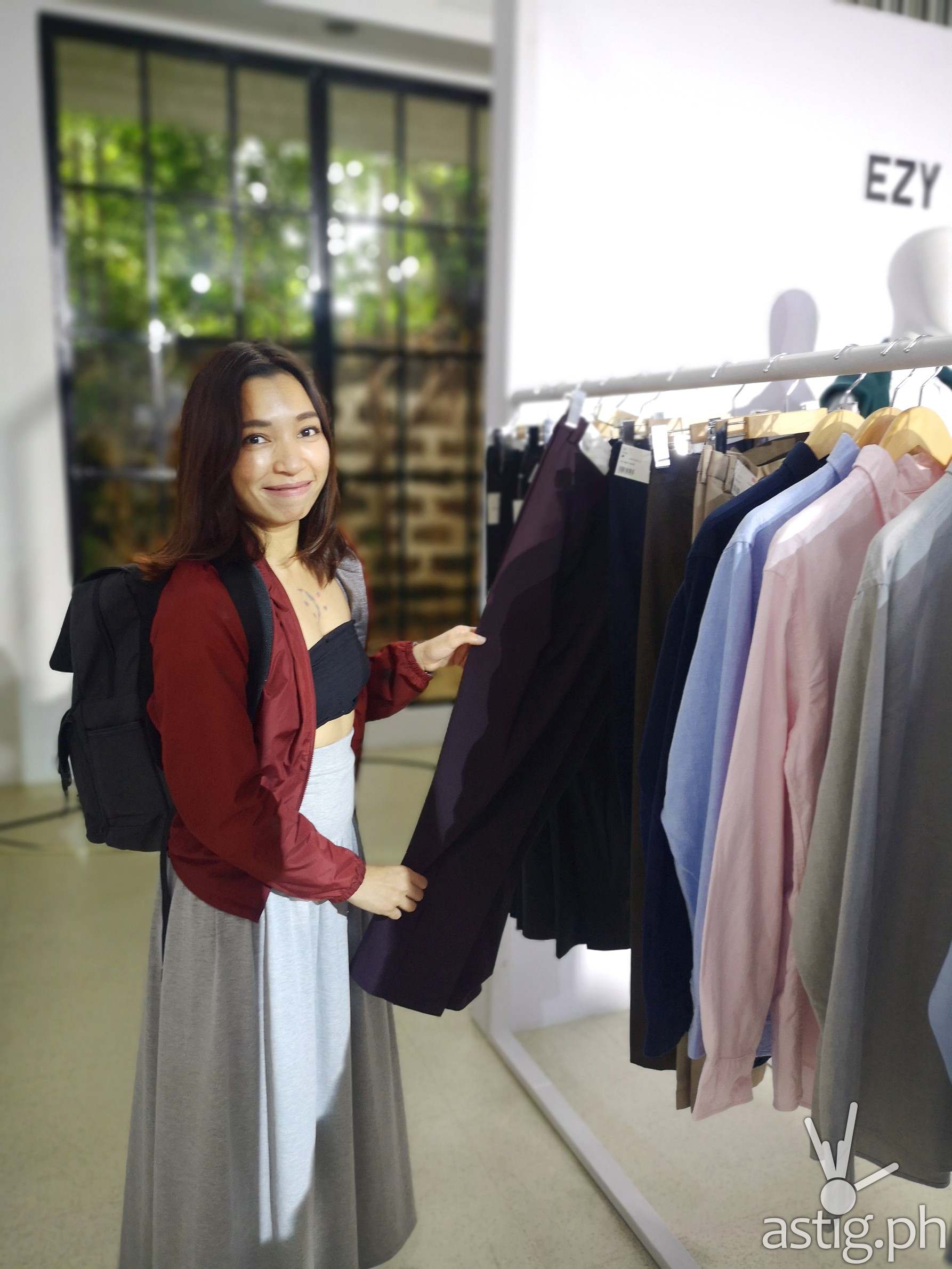 As always, UNIQLO fabrics are the foundation that makes LifeWear modern and stylish— developed for beauty, durability, lightness, comfort and warmth. All our color and silhouette innovations for Fall/Winter 2018 are applied across LifeWear's full range of innovative, high quality materials.
HEATTECH
Thinner, lighter, and warmer: The ultimate in cold weather innerwear
HEATTECH has evolved over the years to become thinner, lighter, smoother, and warmer. Its innovative qualities have helped to transform winter fashion around the globe and have become central to everyday living in cooler months.
UNIQLO responded to consumer demand by developing HEATTECH Extra Warm, which is 1.5 times warmer than regular HEATTECH. HEATTECH Extra Warm features a soft brushed interior in direct contact with the skin for additional warmth.
AIRism
Experience More Than Just Innerwear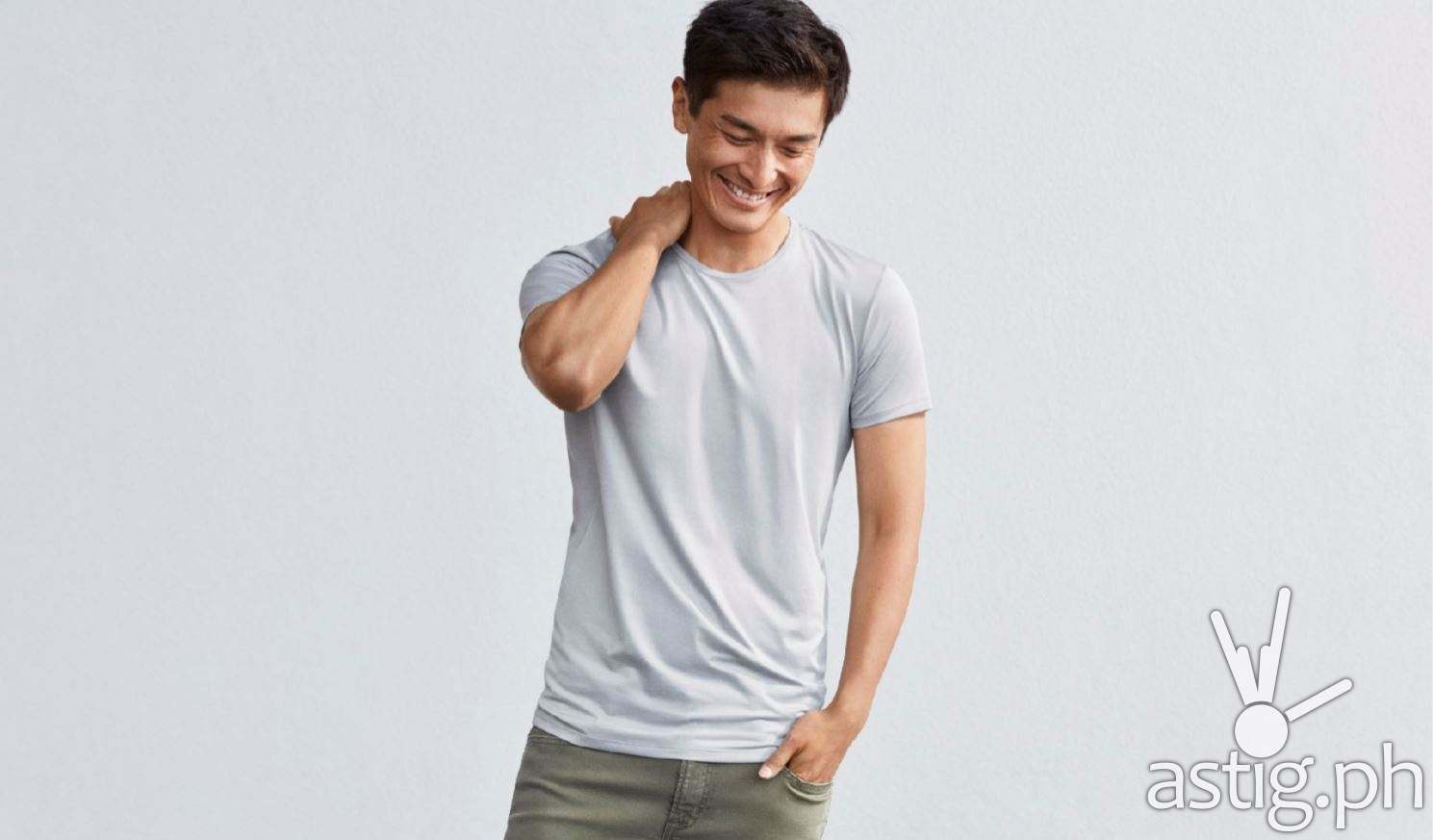 Rooted in the brand's LifeWear philosophy, each piece of clothing from the collection is created to accommodate the lifestyle of every Filipino. This season's AIRism lineup features a variety of items made for different occasions.
The updated lineup includes three (3) main types of AIRism innerwear: Jersey for daily use, Mesh for active days, and Seamless for formal looks.
Light as air and refreshingly comfortable, each AIRism piece is a reflection of UNIQLO's commitment to continually offer innovative clothing to bring better comfort to the lives of its customers.
ULTRA LIGHT DOWN
Light and warm in stylish designs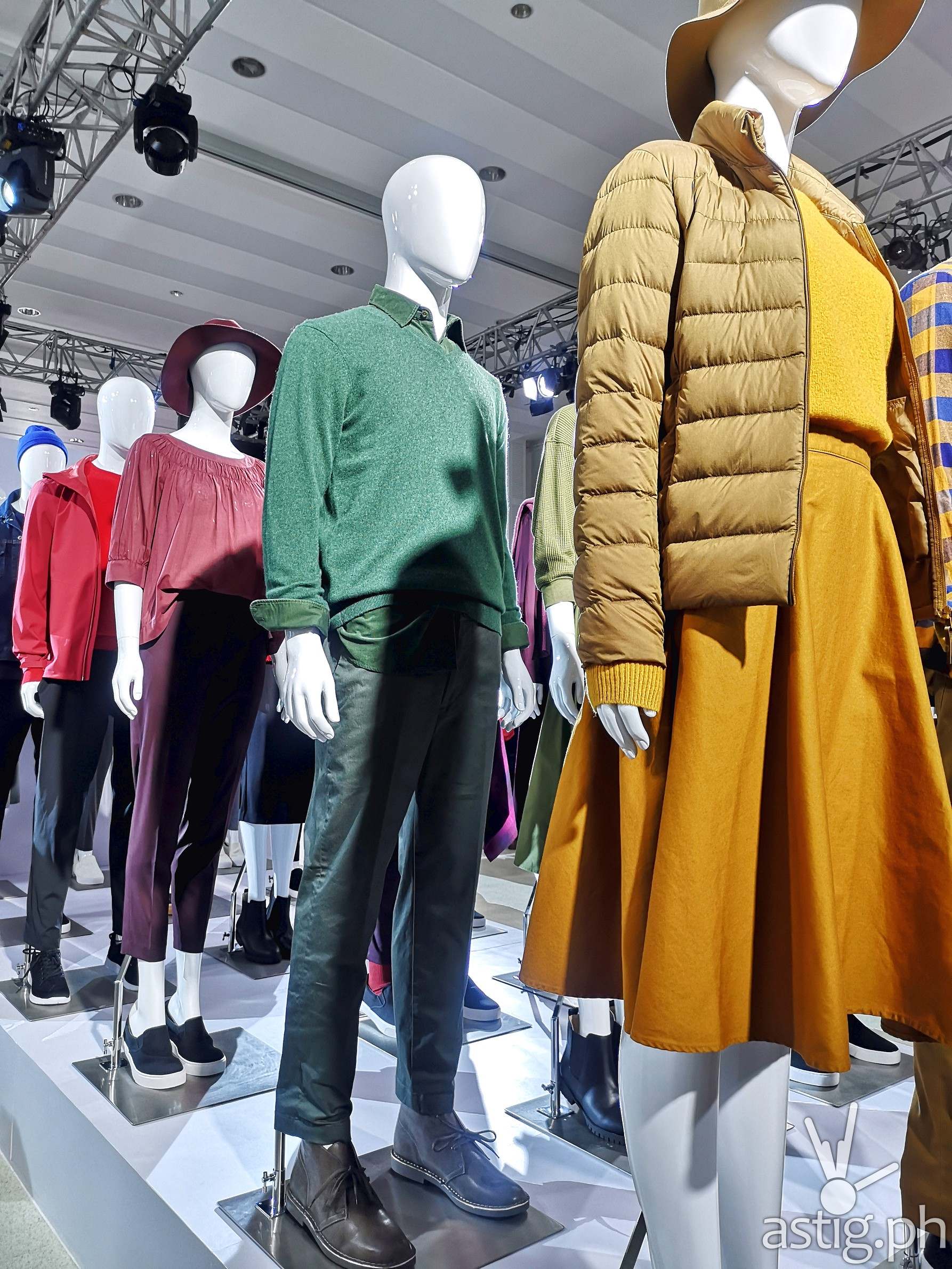 New for Fall/Winter 2018 are the men's Ultra Light Down Compact Vests and Jackets with two-way collars that you can fold back for shallow and deep v-necks. UNIQLO adjusted the down volume in the women's Ultra Light Down Compact Jackets to enhance the figure. Piping tape enables the two-way collars to secure sharp lines when folded back.
SEAMLESS DOWN
Perfectly balancing style and performance
This season sees style options broaden with the addition of highly functional next-generation pieces that eliminate the need for heavy winter outerwear. Water-repellent fabric finishes and seamless designs provide double protection against rain and snow.
BLOCKTECH
Perfection in high-performance outerwear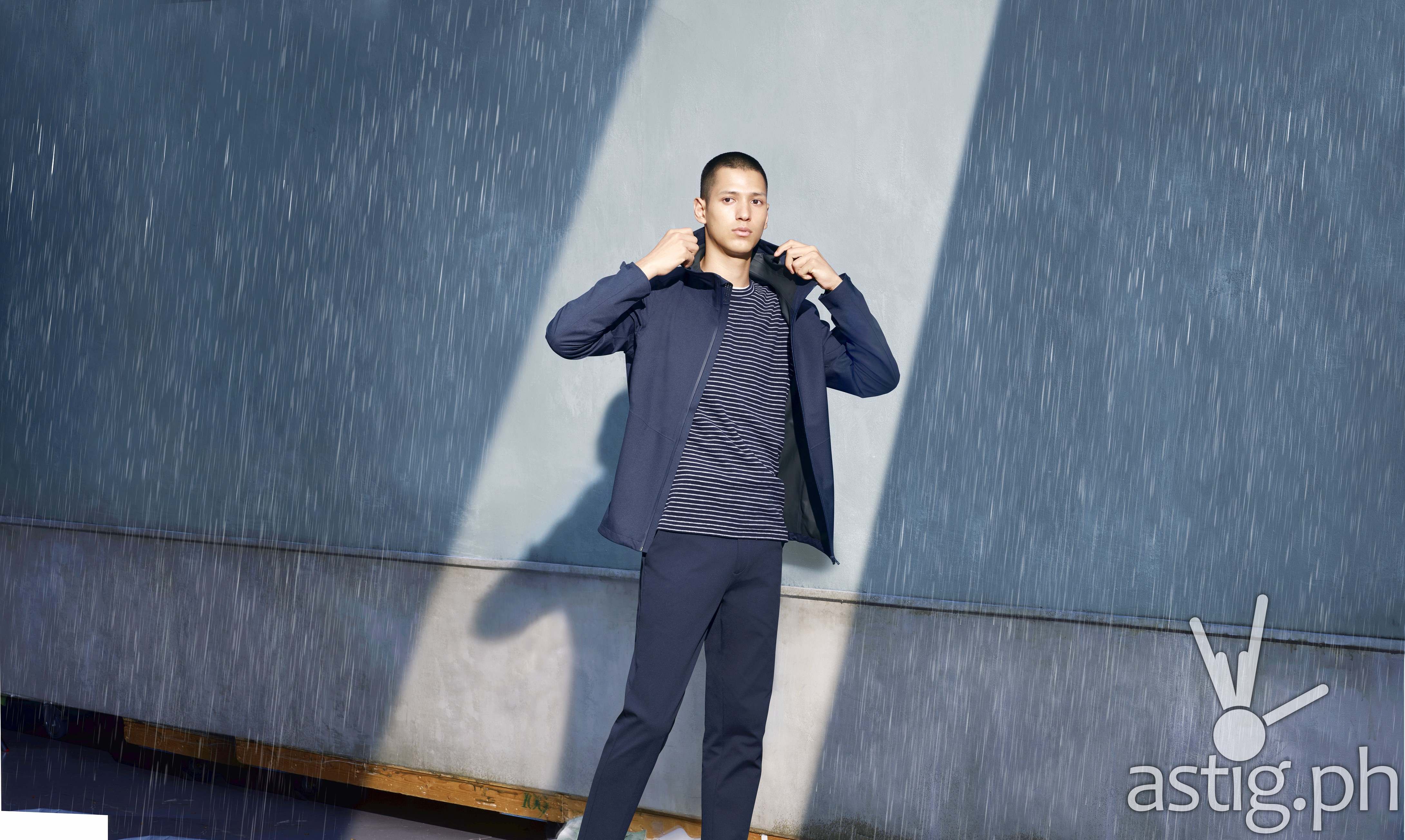 Light and soft Blocktech is perfect for shutting out the rain and wind with its durable water-repellent coating that keeps wearers dry. The fabric is also breathable, releasing moisture to keep sweat at bay and maintain comfort. UNIQLO has expanded the lineup of everyday apparel, employing this high-performance technology to deliver comfort to high mobility lifestyles.
FLEECE
Warm and comfortable modern essentials made for all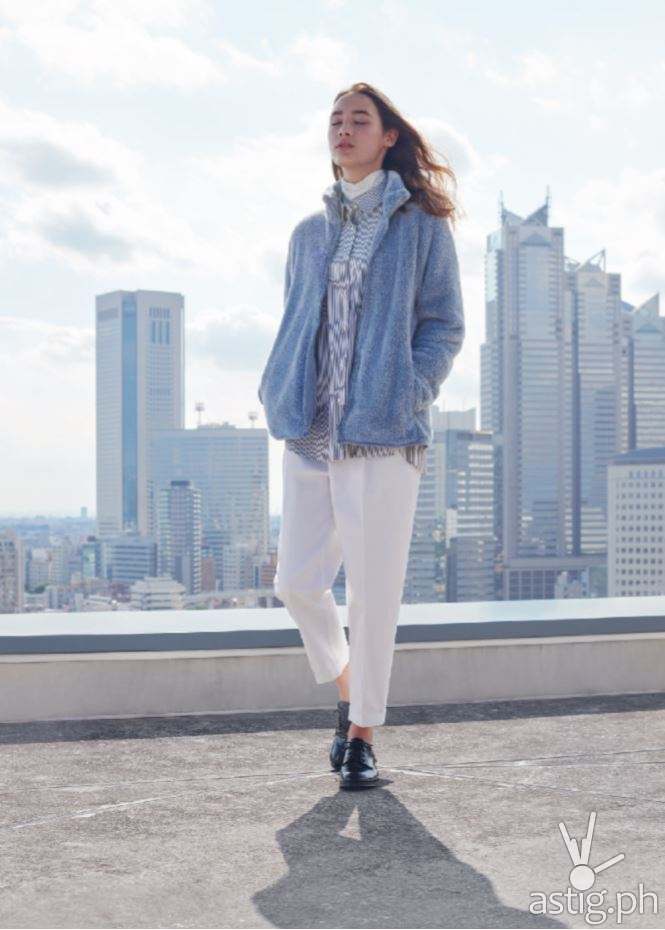 The Fall/Winter 2018 lineup includes more Fleece Crew Neck T-Shirts. Also new is Fluffy Yarn Fleece outerwear, as well as boa fleeces for women and men, including Windproof Pile-Lined Fleece Long Sleeve Hoodies for men.
Subtle new color variations on most items add styling options. The diverse hues and designs in the latest UNIQLO Fleece lineup deliver warmth and comfort for all.
KNITS
Natural fibers meet innovative technology to deliver world-class knits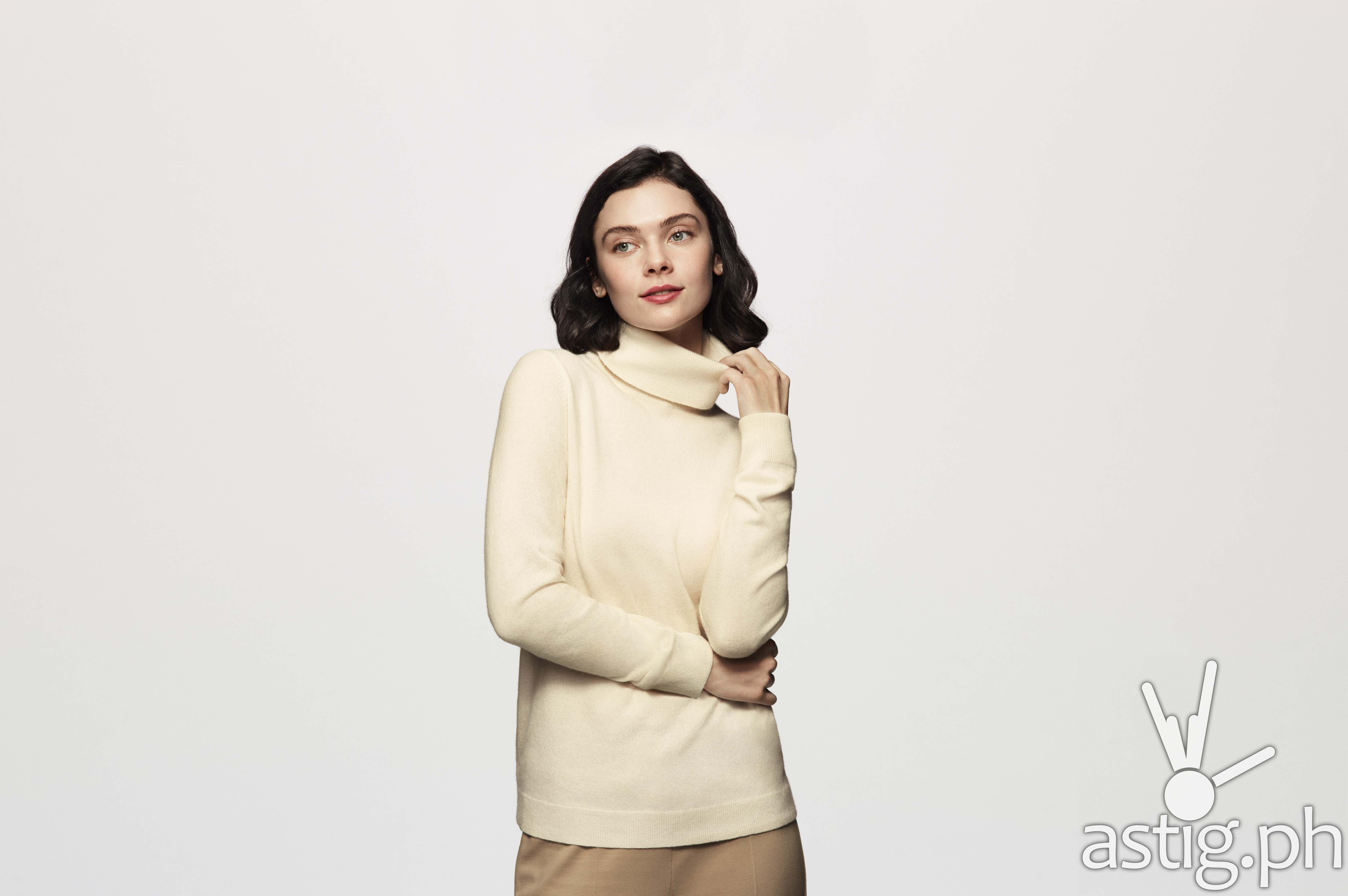 Beginning this Fall/Winter 2018, UNIQLO has made the switch to Premium Lambs' Wool. Its exceptionally fine fibers make it warmer and smoother than regular lambs' wool. Items incorporating 100% Extra Fine Merino Wool are equally as comfortable. All pieces resist pilling, are machine washable, and retain their shape for longer wear. UNIQLO also offers 100% Cashmere items whose wool is sourced from top-quality producers.
JEANS & EZY JEANS
Combining fabrics and innovative features to create one of the world's most comfortable jeans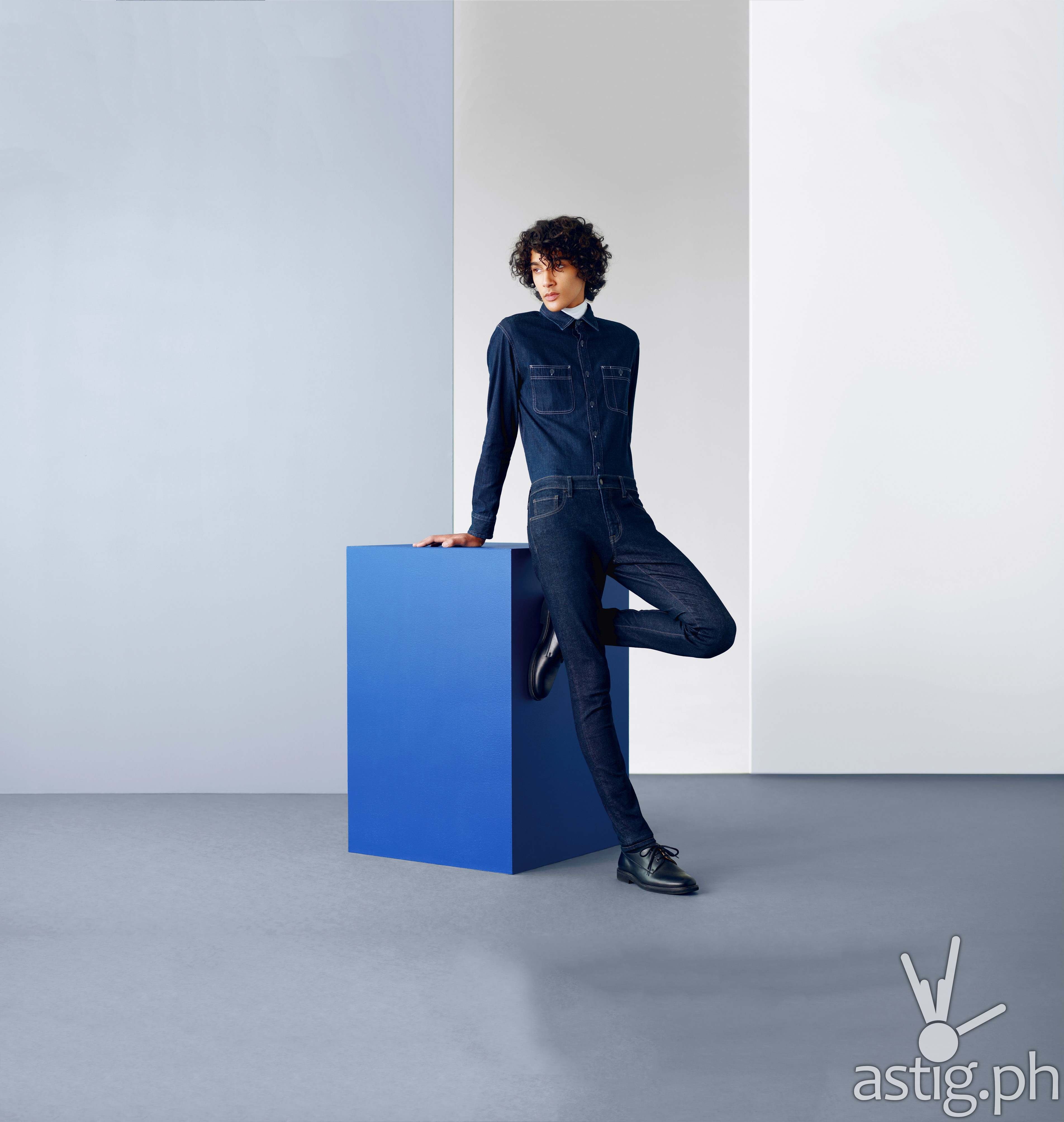 UNIQLO combines excellence in fit, design, and technology with its relentless commitment to craftsmanship to deliver jeans that are loved everywhere. The company has collaborated with one of the world's top denim makers to create the EZY Jeans, which incorporates the look of authentic denim with the incredible comfort of sweatpants.
The waist design for men's and women's items this season has been enhanced, while employing state-of-the-art finishing to create a naturally lived-in look.
UNIQLO also launches the EZY Skinny Fit Color Jeans in a range of on-trend hues. These items employ a fabulous brushed stretch satin fabric for a casual look that is just right for adults of all ages. These jeans also feature an elastic waist for easy adjustment and deliver a perfect skinny fit length and silhouette.
EZY ANKLE PANTS
Smart and snug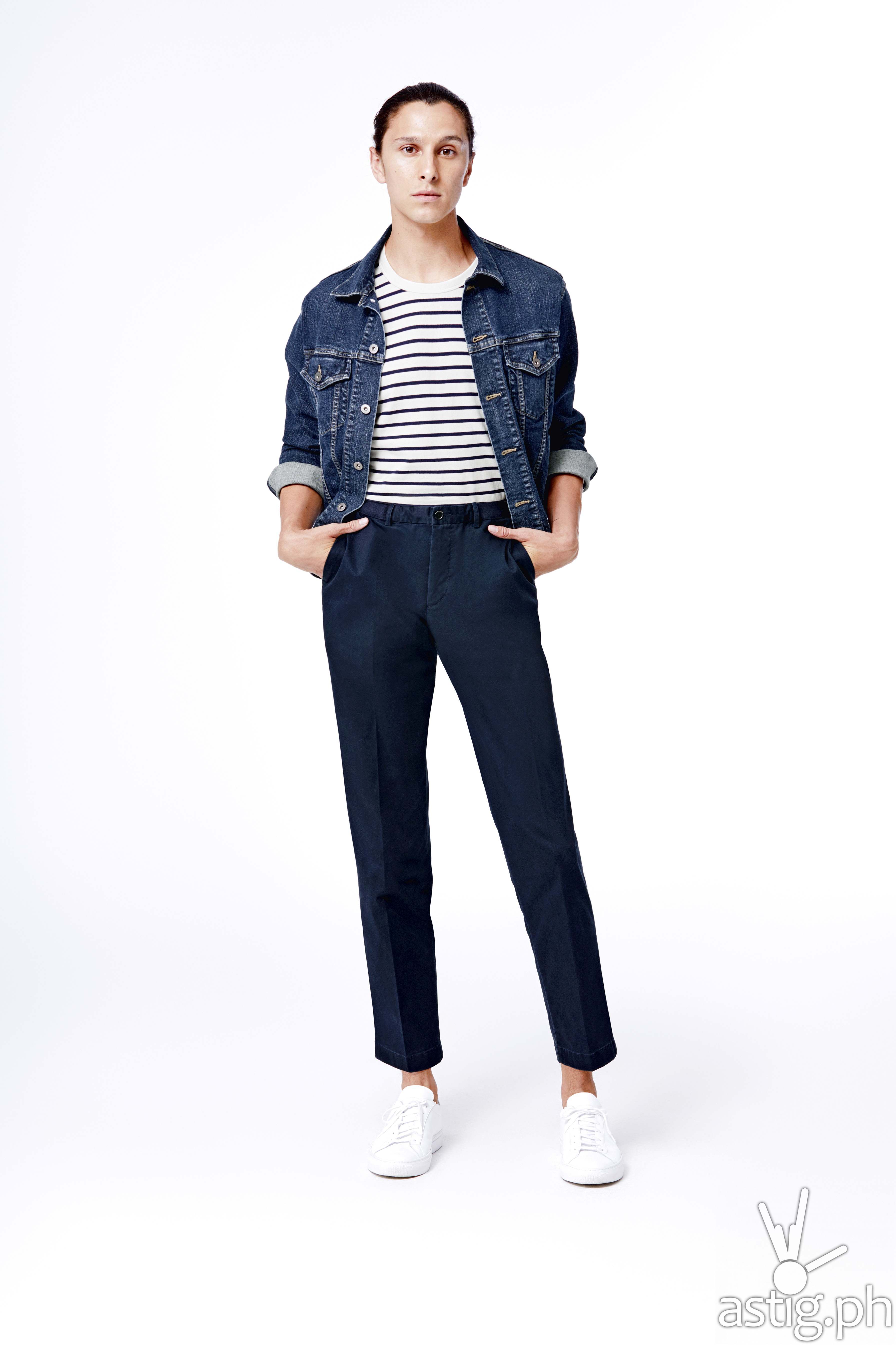 UNIQLO's EZY Ankle Pants make it a snap for men and women to stay stylishly on-trend without sacrificing comfort. Design highlights include a combination of a slim tapered silhouette with an elastic waist for a snug fit.
KIDS & BABIES
Transforming clothing with new ideas that epitomize easy movement and safety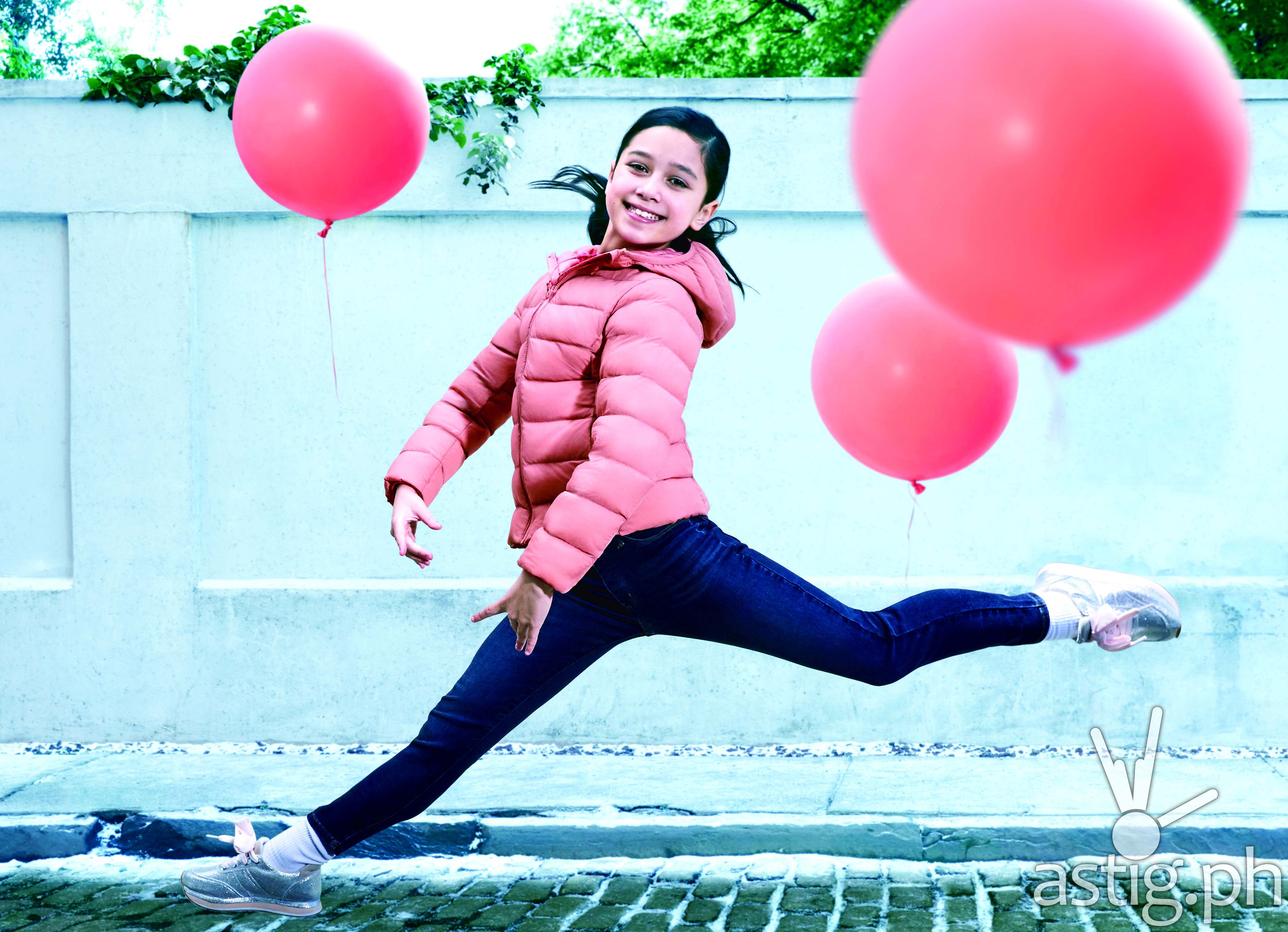 UNIQLO enjoys creating fun and fashionable clothes for kids and babies. Feel and functionality are thus central to the innovations for this season.
The Light Warm Padded outerwear features functional padding developed with Toray Industries. Not only is it light and warm, it is now machine washable. UNIQLO has expanded color variations to make it even easier to choose just the right hue.
UT
Showcasing authentic pop culture from around the world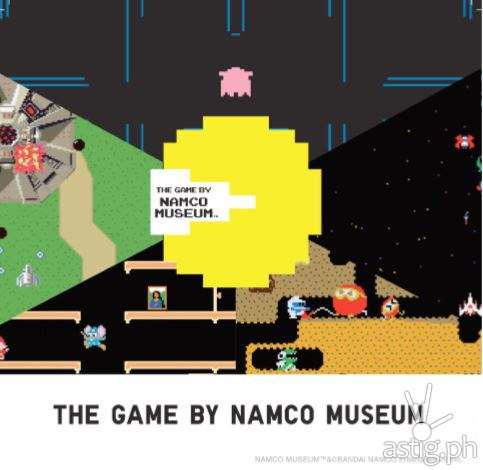 UT is UNIQLO's graphic t-shirt brand, launched in 2003 under the concept of making t-shirt design freer and more inspired. Conceived as a tool for expressing one's individuality, UT incorporates a wide range of unique content from pop culture, including art, music, movies, manga and anime. This content has generated countless range of t-shirt graphics.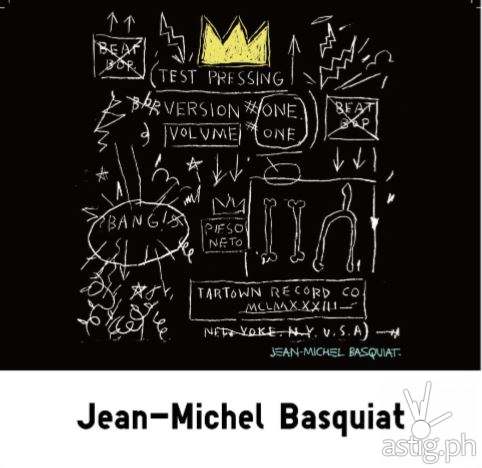 UNIQLO's line-up of UT (UNIQLO T-Shirts) continues to evolve to energize and convey the individuality of wearers. This season sees an extensive rollout of traditional and modern pop culture graphics from all over the world. Exciting additions for the season include Mickey Blue, LOVE & MICKEY MOUSE COLLECTION BY KATE MOROSS, THE GAME BY NAMCO MUSEUM, THE GAME BY SPACE INVADERS, Sanderson, Boston Katagami and SPRZ NY – Keith Haring, Andy Warhol and Michael Basquiat,
For more information, customers can visit UNIQLO Philippines' website at uniqlo.com/ph and social media accounts: Facebook (facebook.com/uniqlo.ph), Twitter (twitter.com/uniqloph) and Instagram (Instagram.com/uniqlophofficial)
[zombify_post]