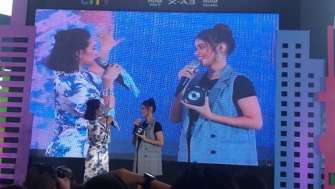 One of the Philippine's most beautiful faces and upcoming Darna, Liza Soberano, was introduced as Fujifilm Philippines' latest endorser at Fujifilm's Photo Art City held on August 3, 2017 at SM Mall of Asia.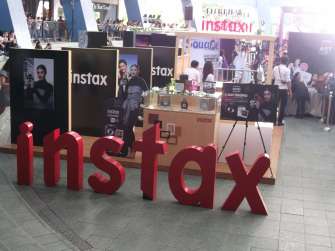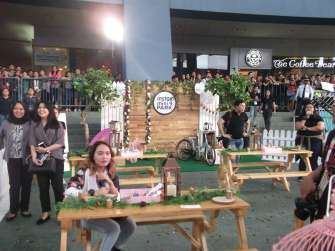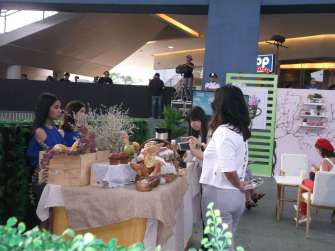 During the event, the camera maker also re-launch the Fujifilm X-A3, which is made to match people who love taking selfies. It has a tiltable LCD monitor which can be positioned up to 180 degrees. Also, it equipped with a 24.2-megapixel APS-C sensor, as well as new touch screen operation to elevate your selfie-gaming. Its built-in pop-up flash supports the Super Intelligent Flash system that accurately controls light output according to individual scenes and automatically reduce highlight clipping to produce images exactly as how you see them.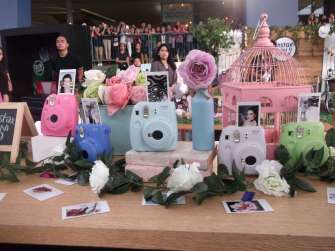 Best of all, Fujifilm A-X3 has built-in Wi-Fi capability to connect to instax SHARE for on-the-spot printing, to your smartphone or tablet for photo transfers and remote-shooting.
"I've always liked taking photos of beautiful unforgettable moments, places and other people," Liza shared. "I'm very interested in taking photos other than of myself and I actually want to venture into photography in the future. I'm so lucky to be Fujifilm's IT girl as I've been using a Fujifilm camera ever since."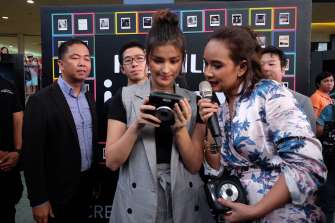 When asked about why Liza was chosen as the new Fujifilm ambassador, Ryo Nagaoka, Director of FUJIFILM Philippines said, "Liza Soberano is the perfect example of the elegant, beautiful and stylish woman of today's generation. Not afraid of being herself and showing creativity, the X-A3 woman is smart as she will always go for form and function in choosing her gadgets without ever putting a compromise in style."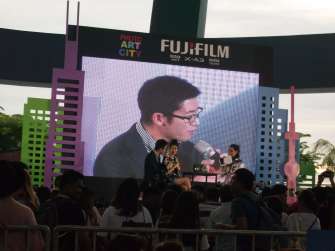 Liza also admitted that her favorite Instax cameras are SQ10 and Mini-9. The SQ10 is Instax' first Hybrid camera that allows users to express creativity in an instant, stunning direct prints. It lets you save those 'once in a lifetime' memories in a stylish square format and has the ability to save a digital copy of the same picture in its internal storage or via a micro SD card.
With Instax' Hybrid Camera SQ10, you get the best of both worlds – the control and composition of a digital camera, with the enjoyment and tangible fun of a real photo print.
Tricky Instax lighting won't be so challenging anymore with Instax Mini 9! The Instax Mini 9 automatically determines the best brightness for taking a picture, and informs you of the suitable setting by lighting the corresponding lamp. Turn the brightness adjustment dial to the position (mark) of the lit lamp.
Guests were each given a Photo Art City passport to enjoy the Fujifilm experience themselves at 4 different set ups—SQ10 Museum, Mini 9 Park, X-A3 Cafe and X-A3 Selfie Studio.
The Fujifilm X-A3 (Php 34,990) camera is part of Fujifilm's Mirrorless Digital Camera X-series (Colors available: brown, silver and pink). The new Instax SQ10 is priced at P 14,999. The new Instax Mini 9 is P 3,999 All Fujifilm and Instax products are sold at authorized dealers nationwide.