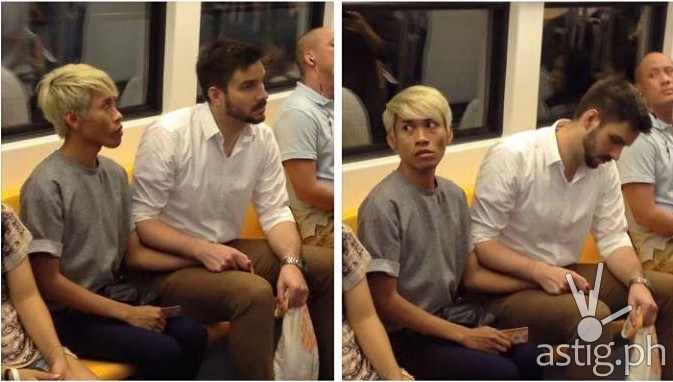 The Thai-German couple, who went viral for simply holding hands on the train back in April, tied the knot in a wedding ceremony in Aachen, Germany, on Saturday.
Dubbed as the "Monsten wedding", Naparuj "Mond" Kaendi, former creative director of a modeling agency and Thorsten Middelhof shared wonderful cover photos on Facebook last weekend.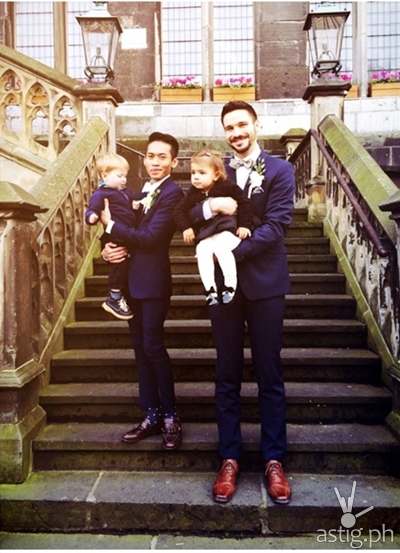 It could be remembered that last April, Mond and Thorsten were seen holding hands on the train before someone photographed them together to spread how undeserving they were of each other. The photo went viral, drawing "bitter" reactions from netizens who took the advantage to make homophobic and racist comments.
"Jealous! Thai gay lands farang husband hotter than Hollywood actor," screamed one particularly unhinged headline in April, which was shared more than 100,000 times.
"Mga foreigner tlaga sbrang mhilig sa pets (Foreigners are fond of pets)" and "Ngaun lng ako naniniwala na totoo pla ang gayuma.. (I now believe that potions work)," said Facebook user Patrick Uberta. Facebook user Japi Tala asked Mid: "Gumising ka iho (Wake up, boy)."
Mond became the main target of the controversy and most called him out for being "under-looking" or simply "ugly" who took the opportunity to have a hot foreign boyfriend.
"Taking photos of people like that is no different than filming under a woman's skirt," Mond responded to the incident. "It's a violation of privacy. The first caption I saw was 'I'll have to make my face ugly [to get a hot white guy," he said in an interview.
"Sometimes people comment 'the foreigner got himself a hooker.' People don't know how long we have been together or who we are. Of course, I cannot tell them what to think, but these things wouldn't happen if no one took a photo," he said.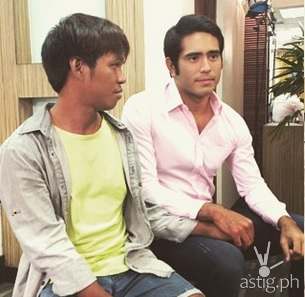 According to Kaendi's social media accounts, they have been in a relationship for more than two years.
Congratulations to Mond and Thorsten! Love wins!