Finally, we can put a stop to this daily discomfort in our lives. GlaxoSmithKline, in collaboration with the Philippine Dental Association (PDA), is embarking on the advocacy to fight against sensitive teeth/pangingilo in the "Say No to Ngilo!" campaign. This remarkable commitment extends beyond a mere information campaign and toward proactive efforts to improve oral health care in the country, including the help of 2,000 dentists who have committed to the fight against dentine hypersensitivity through educating their patients on proper oral hygiene and using effective tools to combat pangingilo.
"GlaxoSmithKline, through our brand, Sensodyne, has provided solutions to Filipinos for sensitive teeth. Sensodyne is the number-one sensitivity brand in the market, and most recommended brand by dentists for pangingilo. In GSK's commitment to make every Filipino sensitivity-free, GSK launches Sensodyne sachets for only Php10 to drive accessibility and affordability for the solution to pangingilo.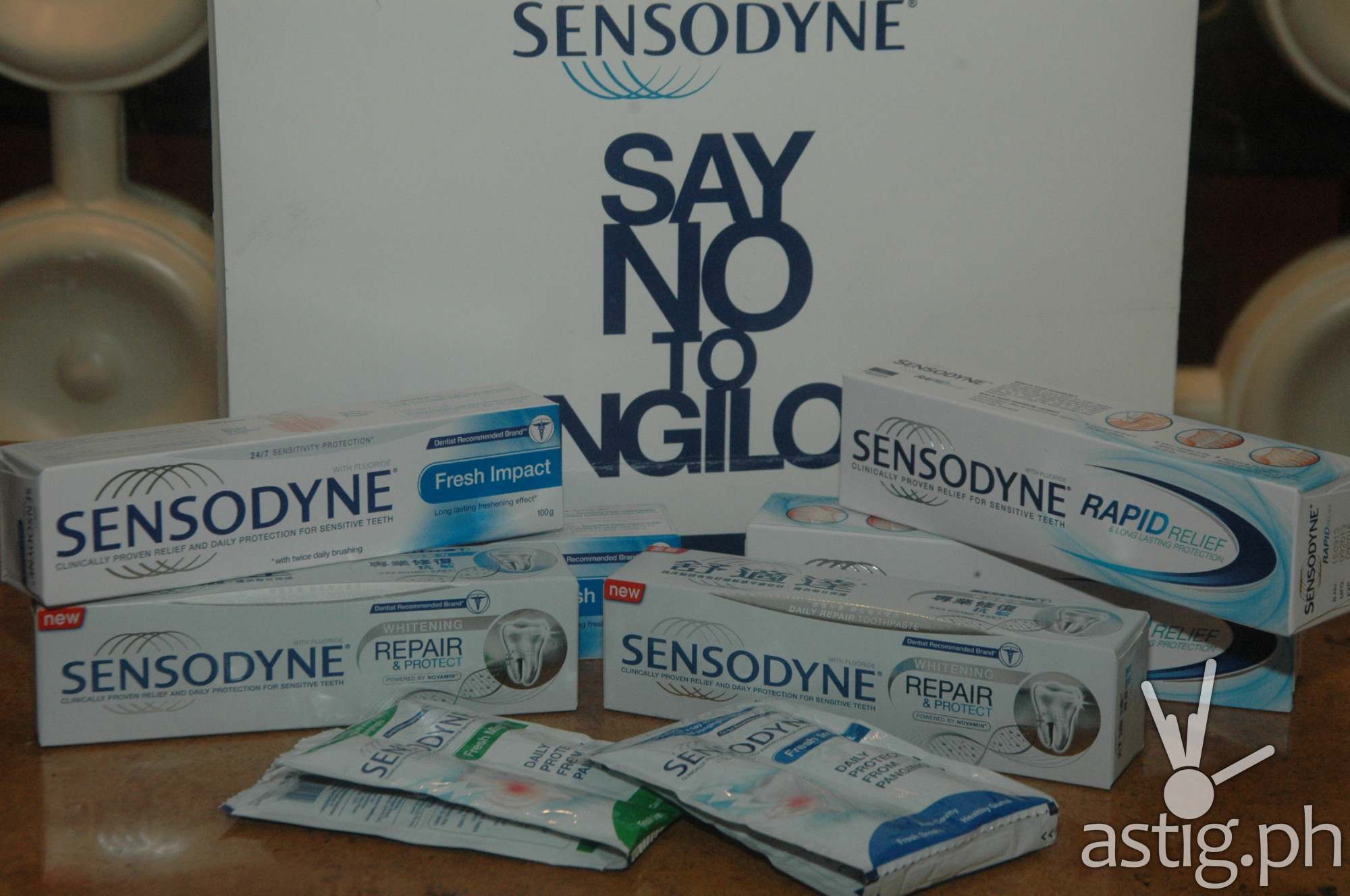 "The Philippines is the first country in the world where Sensodyne is introducing the sachet format. This development is also significant because GSK is confident of the Philippines as an important emerging market, and this will definitely encourage more Filipinos to proactively manage their sensitive teeth and say no to ngilo," says JeoffreyYulo, Consumer Healthcare General Manager, GSK Philippines.
Sensodyne has continually provided clinically proven relief from pangingilo, so more experts recommend Sensodyne. If you have pangingilo, switching to Sensodyne to replace your regular toothpaste can make a big difference not only in your enjoyment of everyday life, but also in your overall oral health.
The PDA puts a stop to pangingilo
"9 out of 10 Filipinos suffer from sensitive teeth or pangingilo. Madalas, tinitiis na lang nila ang sakit dulot ng pangingilo. They do not get to enjoy their favorite food and drinks and fully enjoy the eating moments with their family and friends. As a dentist, I am concerned with how pangingilo affects my patients' lives," said Dr. Fernando "Andy" Fernandez, DMD, FPCOMS, President of the Philippine Dental Association. "This year, I am renewing my commitment to fight against pangingilo. I am saying 'No to Ngilo!' Let's all take part as we build a stronger force against sensitive teeth. It is time for every Filipino to "Say No to Ngilo!"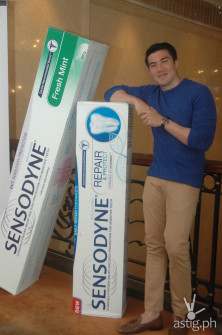 GSK commits to provide every Filipino the weapon to fight sensitivity
From its partnership with dentists, Sensodyne now extends its call against pangingilo to Filipinos nationwide. To symbolize this mission, Sensodyne presents the Commitment Circle. This circle represents the three-part alliance among the Philippine Dental Association, GlaxoSmithKline/Sensodyne, and its most important members— everyone in the country! Let's all pledge to angilo-free life. With PDA's support and our commitment and pledge, We Say No to Ngilo!
Sensodyne is dedicated to creating a future where every Filipino is sensitive-free. Sensodyneprovides clinically proven relief and daily protection for sensitive teeth. The Sensodyne toothpaste range contain different active ingredients, which is either Potassium Nitrate for its base range that depolarizes the nerve and protects it from firing to progressively reduce the pain of sensitivity, or, for Sensodyne Rapid Relief, Strontium Acetate that helps prevent the flow of the fluid within the tubules that would otherwise cause the tooth pain. For Sensodyne Repair & Protect, it contains the advanced NovaMin® breakthrough technology which is scientifically proven to help repair sensitive teeth/pangingilo by forming a tooth-like layer over exposed dentine to help continually repair and protect sensitive areas.
Whether your sensitive teeth/pangingilo is chronic and painful or just an infrequent tooth pain, Sensodyne will be able to help.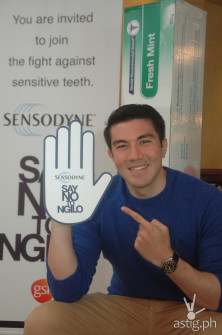 A consumer says No!
Campaign advocate Luis Manzano is all-too familiar with the perils of pangingilo, being a sensitive teeth sufferer himself. "Sometimes, during meetings and socializing, my enjoyment is cut short because of pangingilo. I just endure the pain so it doesn't ruin my day or my night out," shares Manzano, who is also active in charitable activities "When I started using Sensodyne, it made a big difference in my life! I don't worry anymore about my sensitive teeth when I interact with people. Now, I get to enjoy my favorite drinks along with everyone else and I could eat anything I want. No more pagtitiis, no more pangingilo!"
Sensodyne, from the multinational pharmaceuticals company GlaxoSmithKline, offers a range of specifically formulated toothpastes, toothbrush and floss. It works to relieve pain due to pangingilo and to provide clinically proven lasting protection all day, every day when used as directed. Sensodyne has become the favorite toothpaste for sensitive teeth/pangingilo of dentists around the world.
[stextbox id="info"]Sensodyne is now available in sachet nationwide for only Php10 (based on SRP). For more product information, log on http://sensodyne.com.ph/.[/stextbox]