The controversy about the "non-existent" economic degree of Liberal Party standard bearer Mar Roxas rose into fame when his friend-turned-into-political rival for the 2016 presidential elections, Rodrigo Duterte announced that the former's claim that he is a "Wharton" graduate is a myth.
Duterte hits back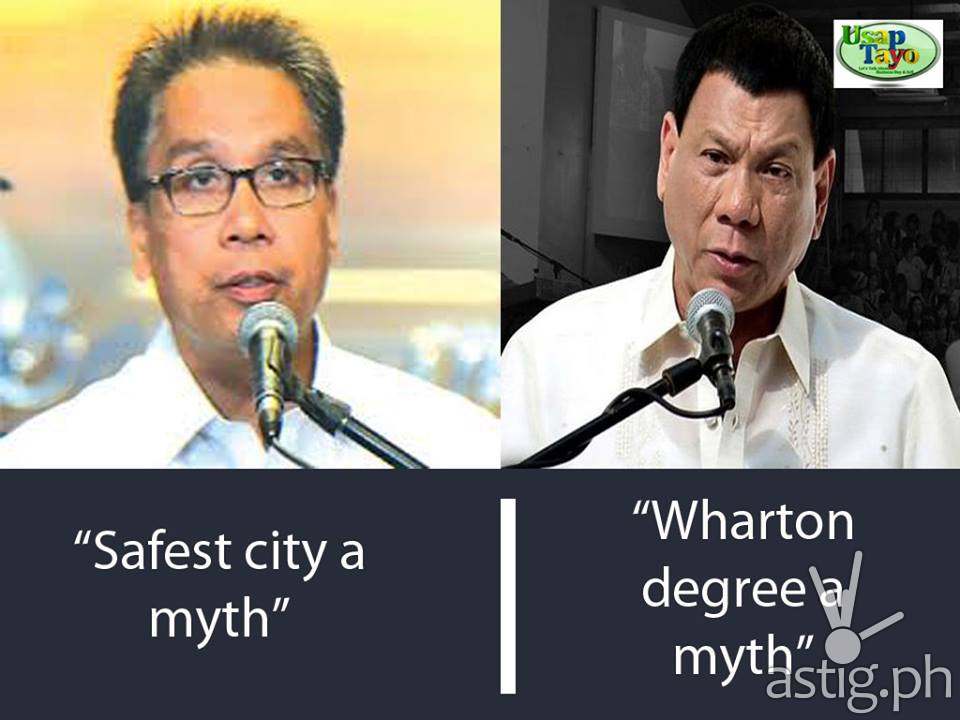 The allegations was raised by Duterte when Roxas said that its not true that Davao city has peace and order and not one of the country's safest cities. He presented statistics showing that there were 18,000 crime incidents in 2014.
"He said that the peace and order in Davao city is a myth. I'd like to ask the presidentiable, you claim that you have graduated from the Wharton School of Economics, that is a myth," Duterte said in his Sunday television program Gikan sa masa, para sa masa.
"Besides, it's not for you to say that (Davao city's peace and order is a myth). It's for the Davaoeños to say what it is all about, I never claimed to be the author," the Davao mayor added.
"Who's he?" quipped Duterte before accusing Roxas of only pretending to have had earned a degree from the prestigious business school.
"You claim to have graduated from Wharton School of Economics. That is a myth. You did not graduate [from] Wharton, Mr. Roxas. Wala doon sa listahan na ikaw naka-completo ng 4 years or 5 years for a degree. Tanuning mo ang Wharton. Maybe um-enrol ka ng 3 months course, correspondence. I would believe that."
(Your name is not on the list of those who studied for 4 or 5 years for a degree. Ask Wharton. Maybe you enrolled in a 3-month course, a correspondence. I would believe that.)
Duterte then challenged Roxas to show a photo of him wearing a toga with his mother as "proof" that he graduated from the Wharton School of the University of Pennsylvania.
The son of Davao mayor Paolo Duterte meanwhile encouraged citizens in the city to declare Roxas a "persona non grata" as a valid sentiment.
Roxas Reacts
Roxas did bravely reply when asked by reporters about his reaction to Duterte's claims.
"Kung hindi totoo ang Wharton degree ko, sampalin mo ako. Hindi ako iiwas o iilag. Pero kung totoo ang Wharton degree ko, sasampalin kita. O ayan. Ang bilis mong magsalita na hindi mo alam eh
(If it's not true that I have a Wharton degree, he can slap me. I won't avoid it. But if it's true that I have a Wharton degree, I'll slap him. There you go. He's so quick to say things he doesn't know)," said a feisty Roxas.
Wharton confirms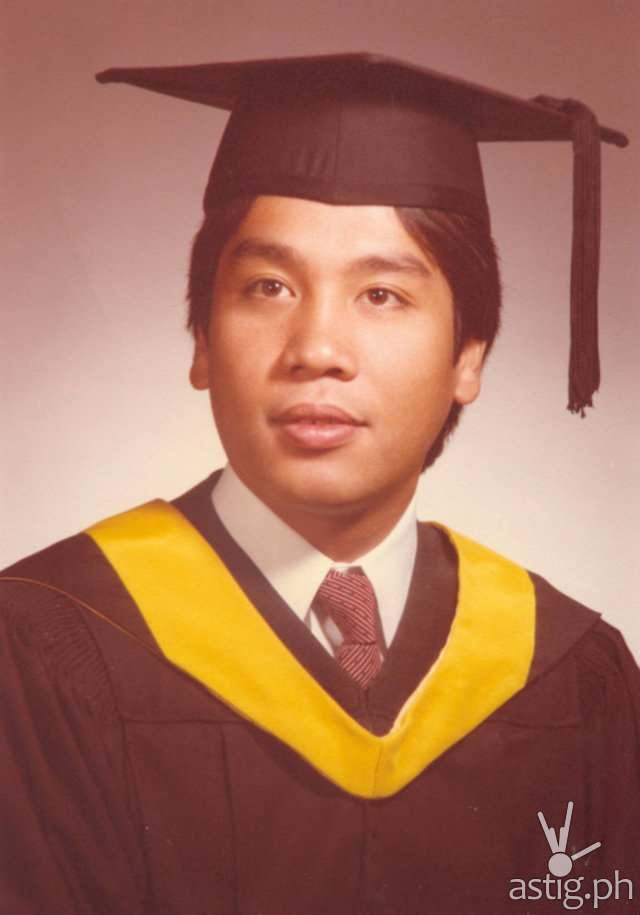 Online media like Rappler and GMA News Online were able to to verify if Roxas is really a graduate of Wharton School of Business, one of the most prestigious business schools in the world under the University of Pennsylvania.
As per the results of the corroboration, "Manuel Araneta Roxas II" graduated with a degree of Bachelor of Science in Economics from the University of Pennsylvania in 1979, under the "Wharton Undergraduate" division.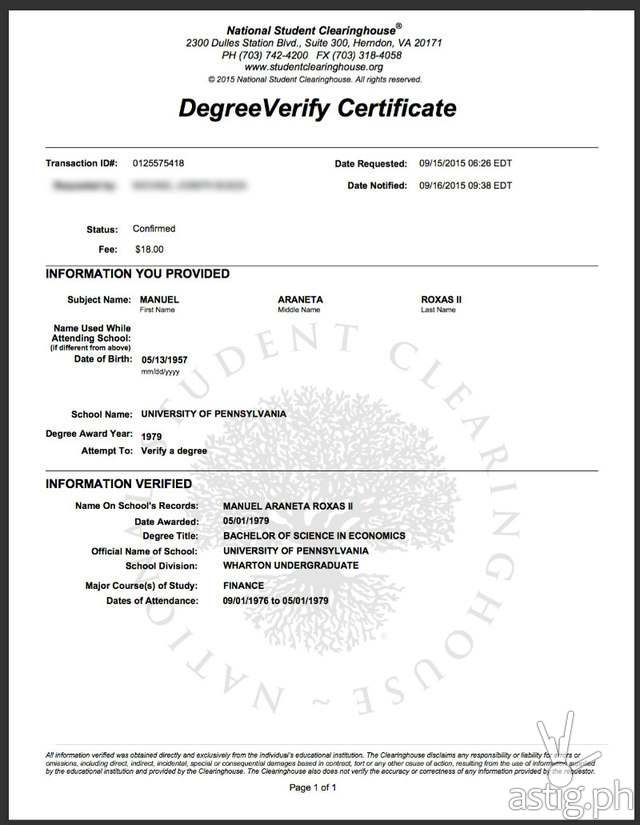 Roxas is also included in UPenn's "Roster of Alumni, Faculty, and Trustees of the University of Pennsylvania," with other prominent Filipinos such as the late Senator Raul Roco, former energy secretary Vincent Perez Jr., current Trade Secretary Gregory Domingo, and economist Solitas Monsod.
However, the same UPenn alumni page lists those who attended the university but "did not earn a degree" such as UK politician Douglas Alexander and Japanese politician Yoshinori Ohno.
With Duterte's claims proven to be a major hoax, will the two presidentiables cockfight will stop or is it just the start of the fire as campaign season approaches?