MANILA, Philippines – Not even two trips to the emergency room can stop Marriott Hotel Manila from retaining its glory as the Over-all Champion in the Professional Division of the Philippine Culinary Cup (PCC).
"We were worried for our team captain and former team captain. Our Executive Chef Meik Brammer insisted that health is important so we carried on after our top chefs gave their instructions," reveals one of the hotel's chefs.
It may seem like a movie scene or a cooking show preview, but imagine what it was like for a culinary team to be winning one medal after another then the next minute being told to hold the fort?
At the culinary arena dubbed as "Where the best meet to compete" because it is the only World Association of Chefs Society (WACS) endorsed continental competition in the country, Marriott Hotel Manila still garnered the most points. It was a feat―but how their chefs overcame the challenge is a story that should not be left untold.
READ: This Star Wars figure is pure chocolate and took 200 hours to make
Behind the back-to-back wins of Marriott Hotel Manila
While the Marriott Hotel Manila chefs were astonished upon receiving their award, students, the media, and WACS accredited judges were truly impressed. Just last year, the hotel chefs were preparing for the opening of the Marriott Grand Ballroom while practicing for the PCC. The West Wing is set to open in a few weeks and still they were able to bring home the bacon again.
The much-deserved glory of the team is a combination of skill and character. Chris Balane, Team Captain and Head Coach of Pastry, explains that while they are adept in using various kitchen tools and equipment like the sous vide, they also make sure that their plating is as clean as their work area.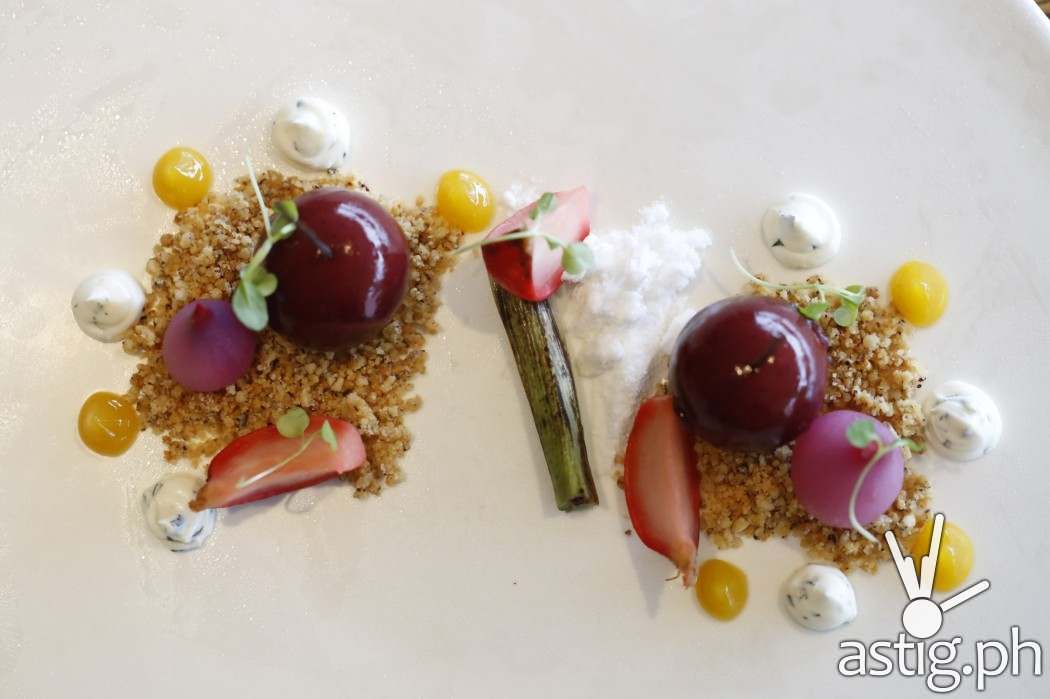 Thus, sanitation and food safety are in sync with their regular food tasting where every plate is guaranteed to have a balance of flavors. It becomes a habit that Marriott Hotel Manila chefs apply in its kitchens―whether the ones who are cooking or baking are trainees, casuals, commis, demi or sous chef, or chef de partie.
They work on their dreams but also have grit, which is why the management continues to invest on the expansion of its food and beverage offerings. They excel individually and as a team.
"Even on the last day, we knew we had a chance but the other teams were just as excellent. Despite the medical emergencies, we just continued to give our best because we know it's not just the medals but also what we learn from it. PCC 2016 was indeed a great experience and it motivated us to win again next year!," shares Prince Ruecarl Patiño, the young chef who won most of the medals for the team.
Medals of Marriott in Gold, Silver, and Bronze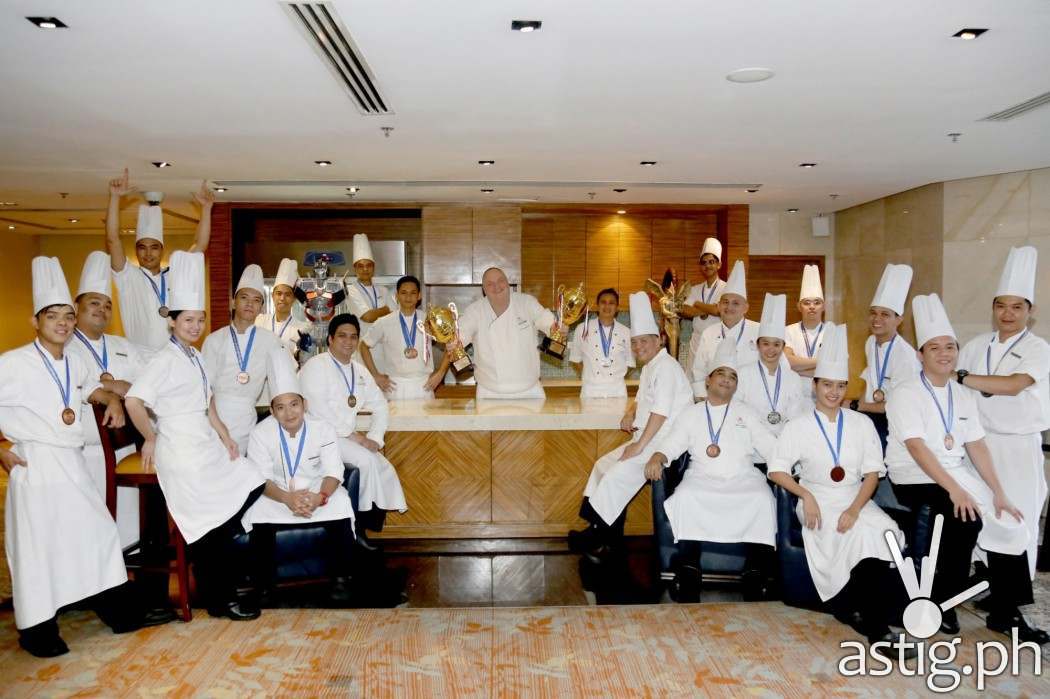 He won gold in U.S. Poultry and another one that he shared with Francisco Santiago, Ma. Clarizza Tatel, and Arlie Gedaria in the Dream Team Challenge. Rey Llego also won gold for Local Fish or Seafood.
Silver medalists were: Ren Joseph Casanova garnered for U.S. Pork, Gilbert Letran Marcyden Resuello, and Erwin Jade Demaisip for Filipino Cuisine Challenge, Patiño and Casanova for Sous Vide, Patiño for U.S. Beef and Creative Breakfast, Casanova for U.S. Pork, Richard Hubilla for Quick Fire Salad, and Jay Arlan and Rheevo Arnuco for Pasta. In the pastry categories' Chocolate Pastry Showpiece, Balane and John Albert Garfin each won a silver.
Those who won bronze were: Patrick Encela and Miramar Vergara for Young Chefs Team Challege, Erwin Marquez and Reimond Bahalla for Sous Vide, Arnuco for U.S. Beef, Robert Guevarra for U.S. Poultry, Casanova for Local Fish or Seafood, Patiño for Quick Fire Salad, and Jimmy Manalo and Vincent Sison for U.S. Pork. David Socrates holds the same award for Wedding Cakes, along with Balane for Bread Pastry Showpiece, and Armin Oliquino for Fantasy Desserts.
World-class Chefs of Marriott Hotel Manila
Judges say they won because of the balanced taste. Others say it's the intricate details. For global cuisine by world-class chefs, visit Marriott Hotel Manila and be the next judge of these award-wining chefs. Call (02) 988-999 and choose among its various restaurants to suit your discerning taste.