MANILA, Philippines – National Book Store is bringing actor, model, LGBTQIA+ advocate, and author Nico Tortorella to the Philippines for the "All of It Is You" tour.
Nico will be at the SM City Cebu Northwing Atrium, 1:00 pm on September 15, 2018, and at the 39th Manila International Book Fair's Main Stage, 2:00 pm on September 16, 2018.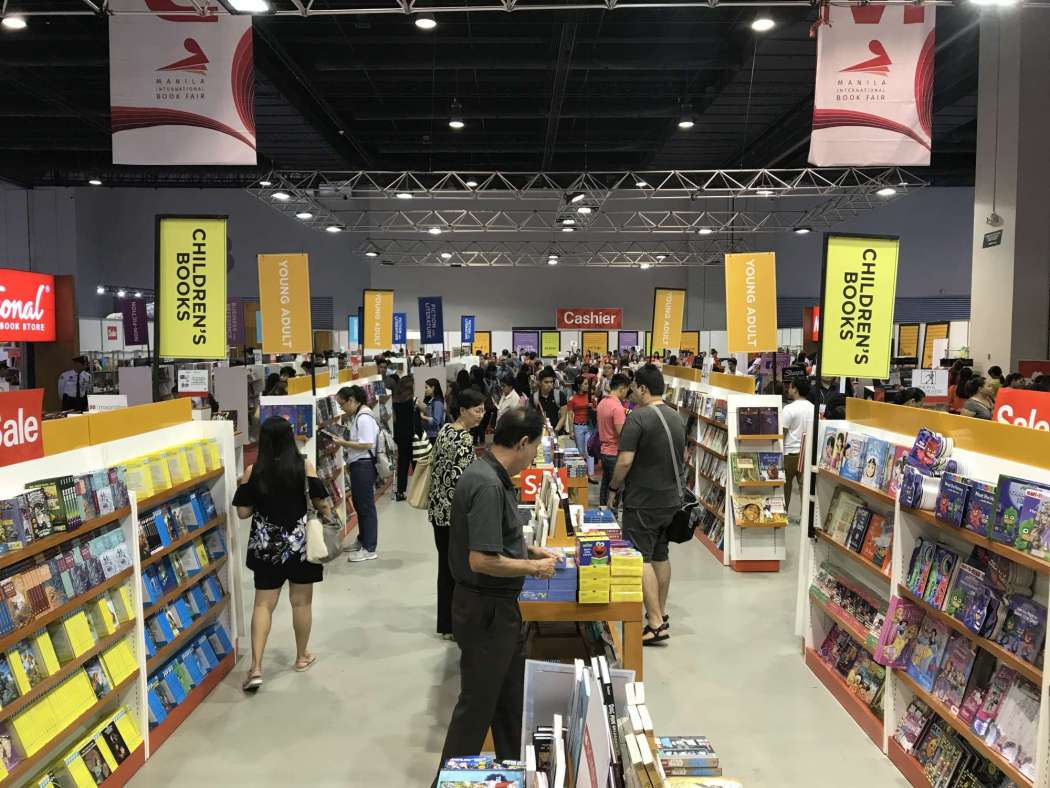 Nico, who is gender-fluid and prefers them / they pronouns, was born in Wilmette, Illinois in the US. Their career started after acclaimed writer, producer, and director Joel Schumacher cast them in two of his films, 'Twelve' and 'Trespass'.
They were also part of several other films, including 'Hunter & Game' and 'Odd Thomas'. In television, they have been part of 'Mamma Dallas', and 'The Following', 'Menendez: Blood Brothers'.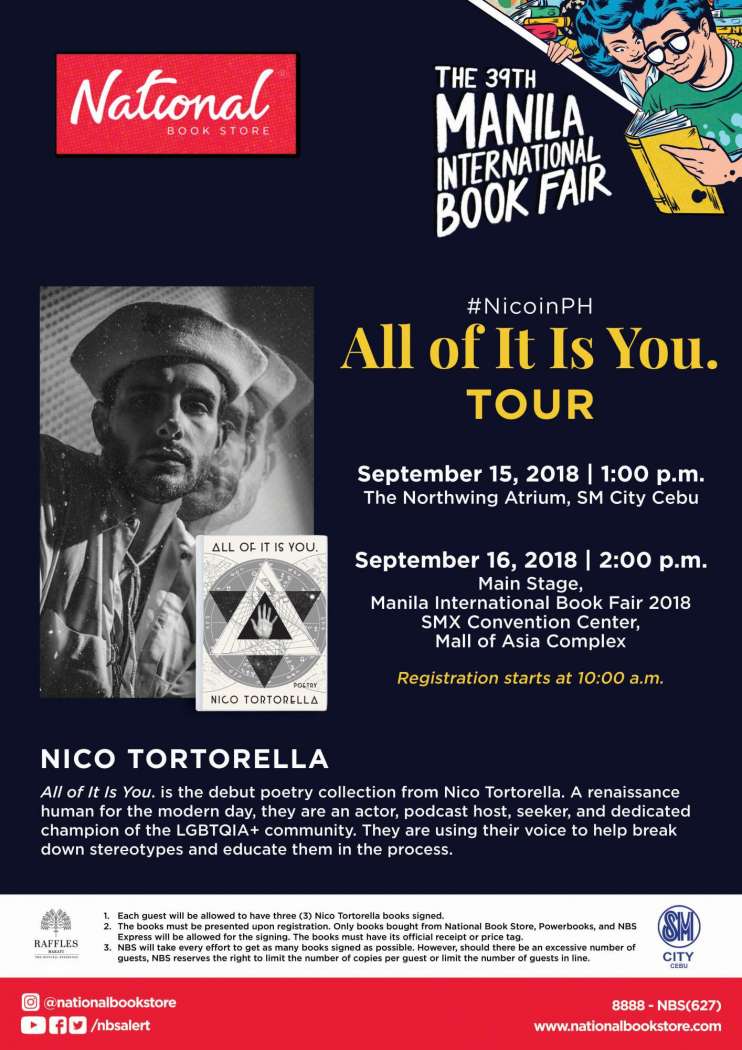 They are best known for playing the role of Josh on Darren Starr's hit comedy series, 'Younger', which is garnering its highest ratings yet and is currently on its 5th season. Nico recently married their longtime partner, Bethany Myers, and they reside in New York with their two dogs.
'All of It Is You." is their debut poetry collection, exploring a singular voice honed through years as an actor, podcaster and advocate – one colored with love, wonder, and endless curiosity.
It is a sensuous journey into who we are and how we relate to the world around us, showing how the connections we make are vital to understanding why we are here. The book is available for P799 at National Book Store.