PHILIPPINES – Nokia 7 Plus and Nokia 3.1 will be going on sale from February 20 to April 30 as part of a two-month special offer exclusive to the Philippine market. The mid-range Android smartphone Nokia 7 Plus will be available for only 15990 PHP, dropping its price by 4000 PHP from its original price of 19990 PHP. On the other hand, the entry-level Android smartphone Nokia 3.1 goes on sale for 6990 PHP, down by 3000 PHP from its original price of 9990 PHP.
The Nokia 7 Plus and the Nokia 3.1 are part of the Android One program, delivering the stock Android experience. Both phones are upgradable to Android 9 (Pie) via OTA updates.
READ: Nokia 6.1 Plus review: Full-featured mid-range Android option
Nokia 7 Plus: Mid-range dual-camera for the summer
The Nokia 7 Plus is powered by a Qualcomm Snapdragon 660 processor and has a large-capacity 3800mAh battery. It is also equipped with 1a 6MP front-facing camera and 13MP + 12MP dual rear cameras with ZEISS optics.
It is one of the few phones that can take photos and with both the front and rear cameras. The resulting "bothie" offers unique photos that showcase both your best smile and the gorgeous view in front – all in a single photo.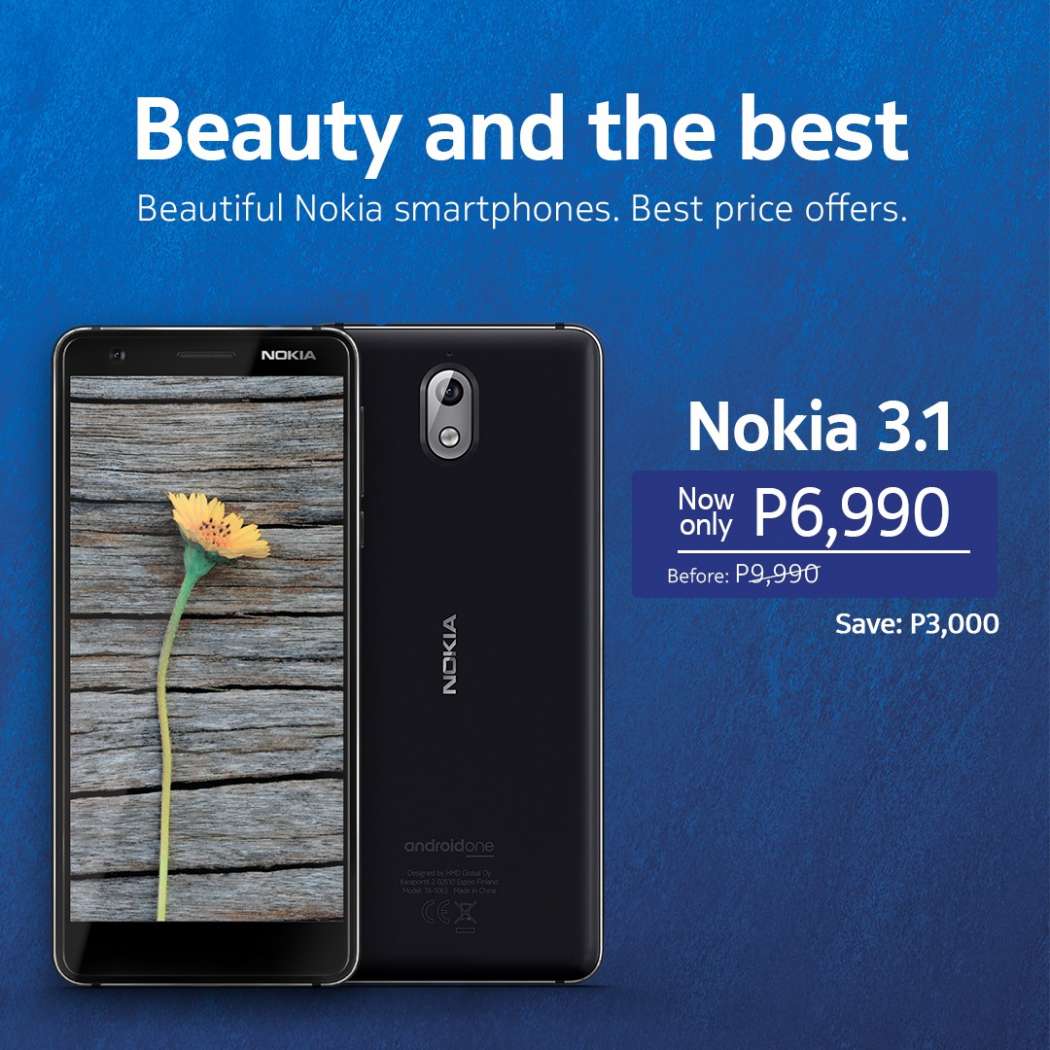 Nokia 3.1 Plus: Nokia's most affordable entry-level phone
The Nokia 3.1 Plus runs on an octa-core MediaTek 6750 chipset and features a 13MP auto-focus rear camera and a wide-angle 8MP front camera. As an entry-level smartphone, the Nokia 3.1 Plus promises up to 2 days on a single charge with its 3500 mAh battery.
Nokia 7 Plus, Nokia 3.1 Plus availability (Philippines)
The Nokia 7 Plus and Nokia 3.1 are available at authorised Nokia mobile resellers, official Nokia mobile stores, kiosks and exhibits nationwide