The Nokia G10 made its Philippine debut in June as one of the first three phones being marketed with the new "Love It, Trust It, Keep It" branding alongside the Nokia C10 and the Nokia C20.
While the C-Series is Nokia's entry-level product line, the G-Series is meant to be the most accessible to a wider market. Nokia promises 3 years of monthly security updates and 2 years of OS updates on devices that can last three days. That's a pretty amazing promise considering software updates is one of the major concerns with Android manufacturers.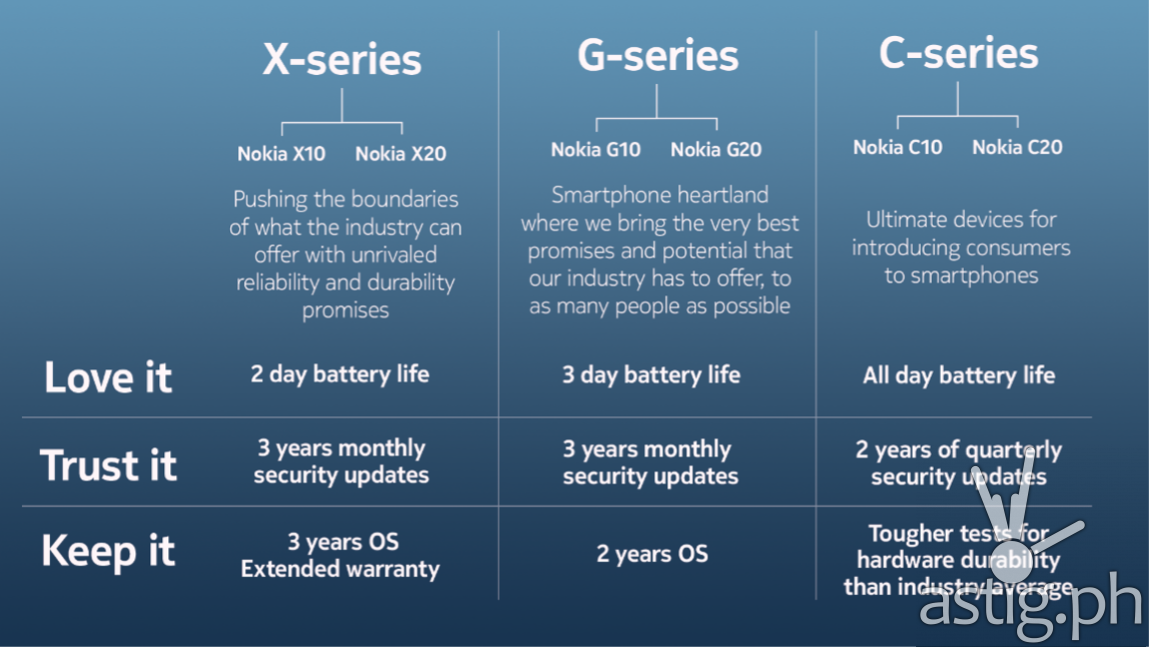 If that wasn't good enough, Nokia promises up to three years of OS updates on its flagship X-Series.
Secure and updated software is just one part of the equation though. Hardware and good design are equally important, and the phone's design caught our attention the moment we opened the package.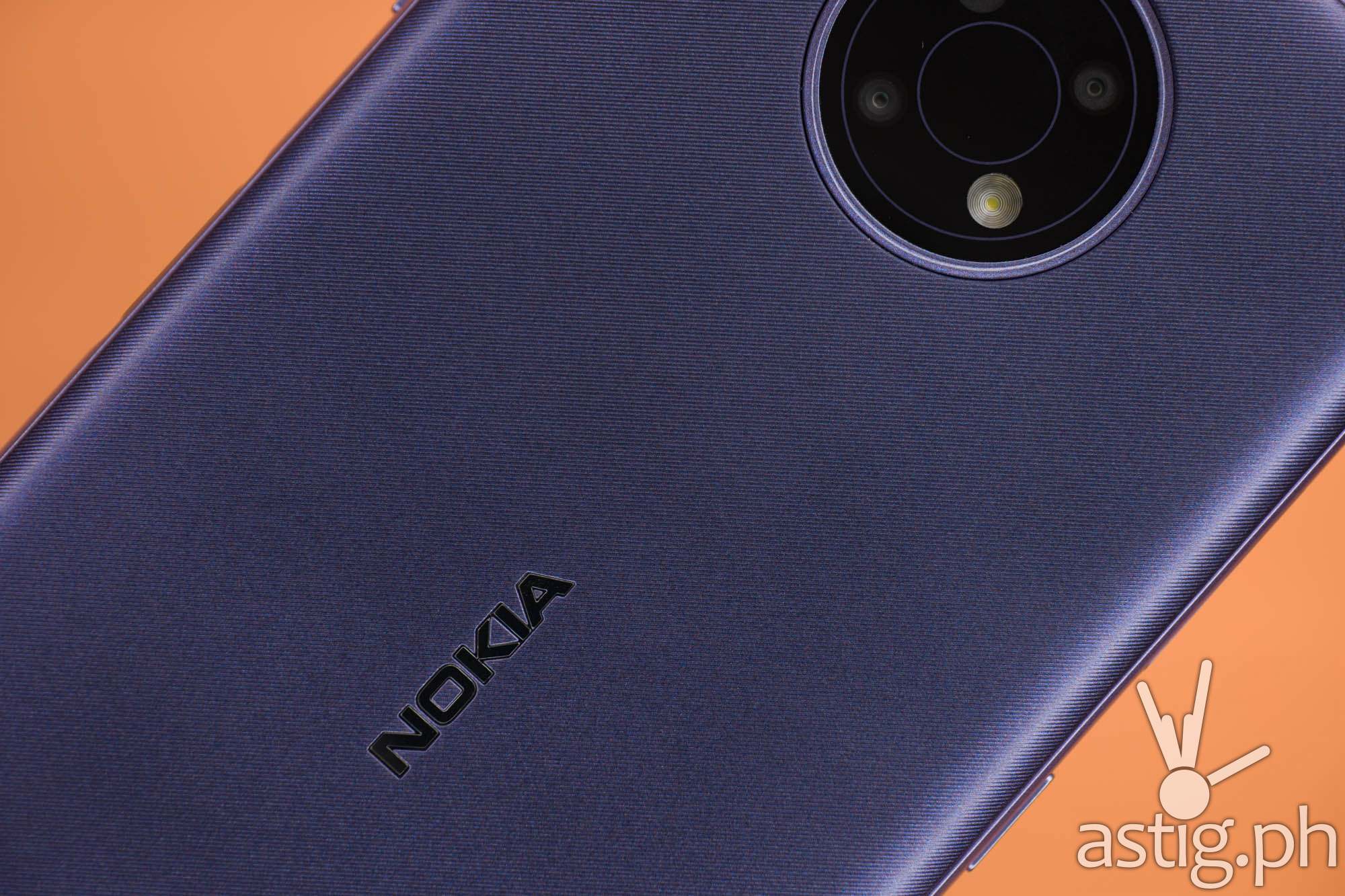 Dusk colored Nokia G10 looks stunning, like a piece of beautiful accessory. It has a very nice texture that complements the matte finish, making it scratch and fingerprint-resistant.
We have enough confidence in it to use it without a silicone case, and it is by far one of our favorite designs in a year that is dominated by flashy, holographic rear panels. It would be nice to see more devices adopt this style.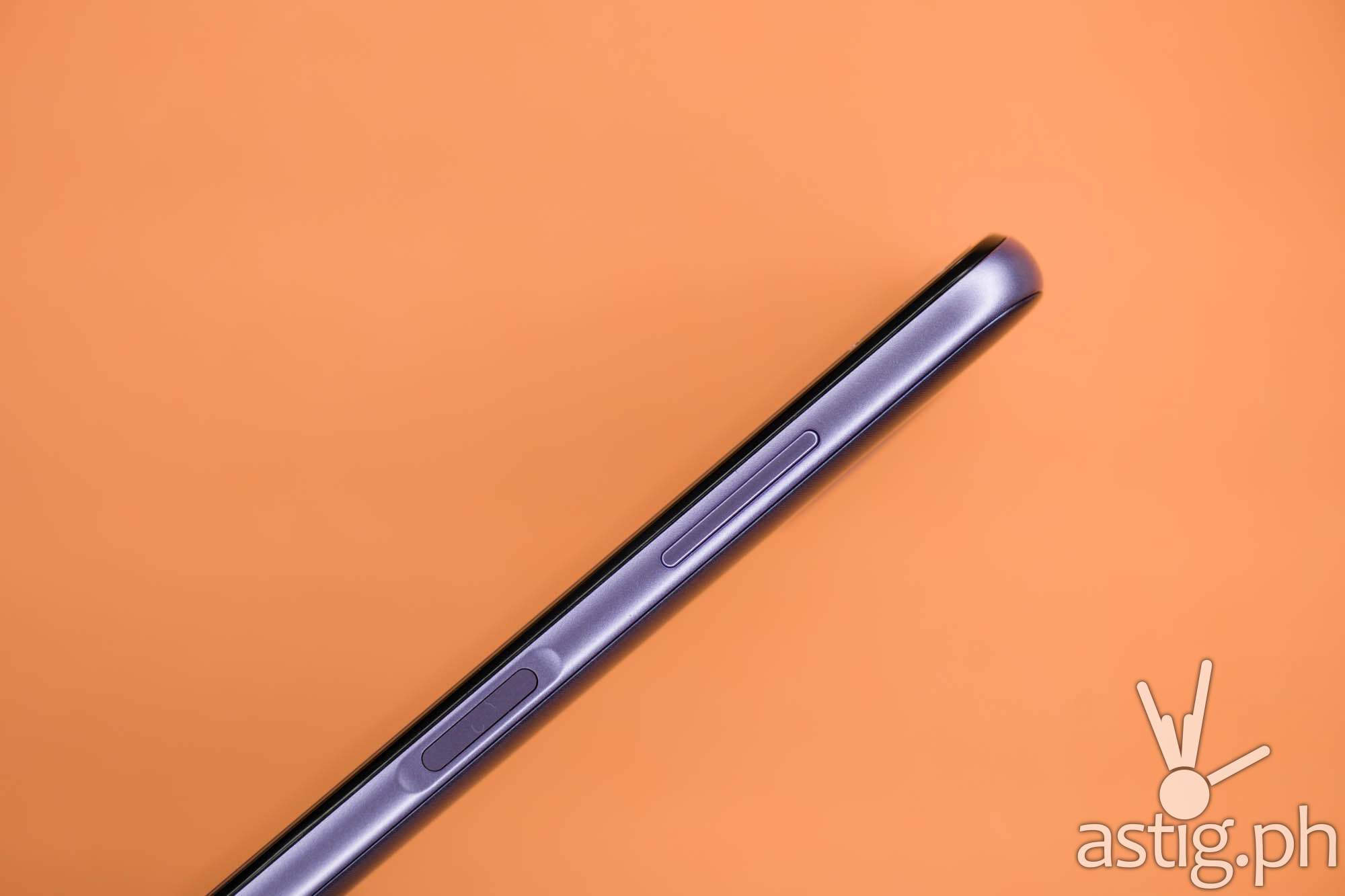 Nokia opted for a side-mounted fingerprint scanner on this phone, a good design decision on their part. It is much more accessible and intuitive to unlock the phone by touching the side as you power it on rather than tapping the rear panel.
Another point of interest is the circular camera module. It visually stands out in a sea of rectangular and squircle-type cameras that has become the trend for 2021. Putting it in the center also makes it look more symmetrical and aesthetically pleasing.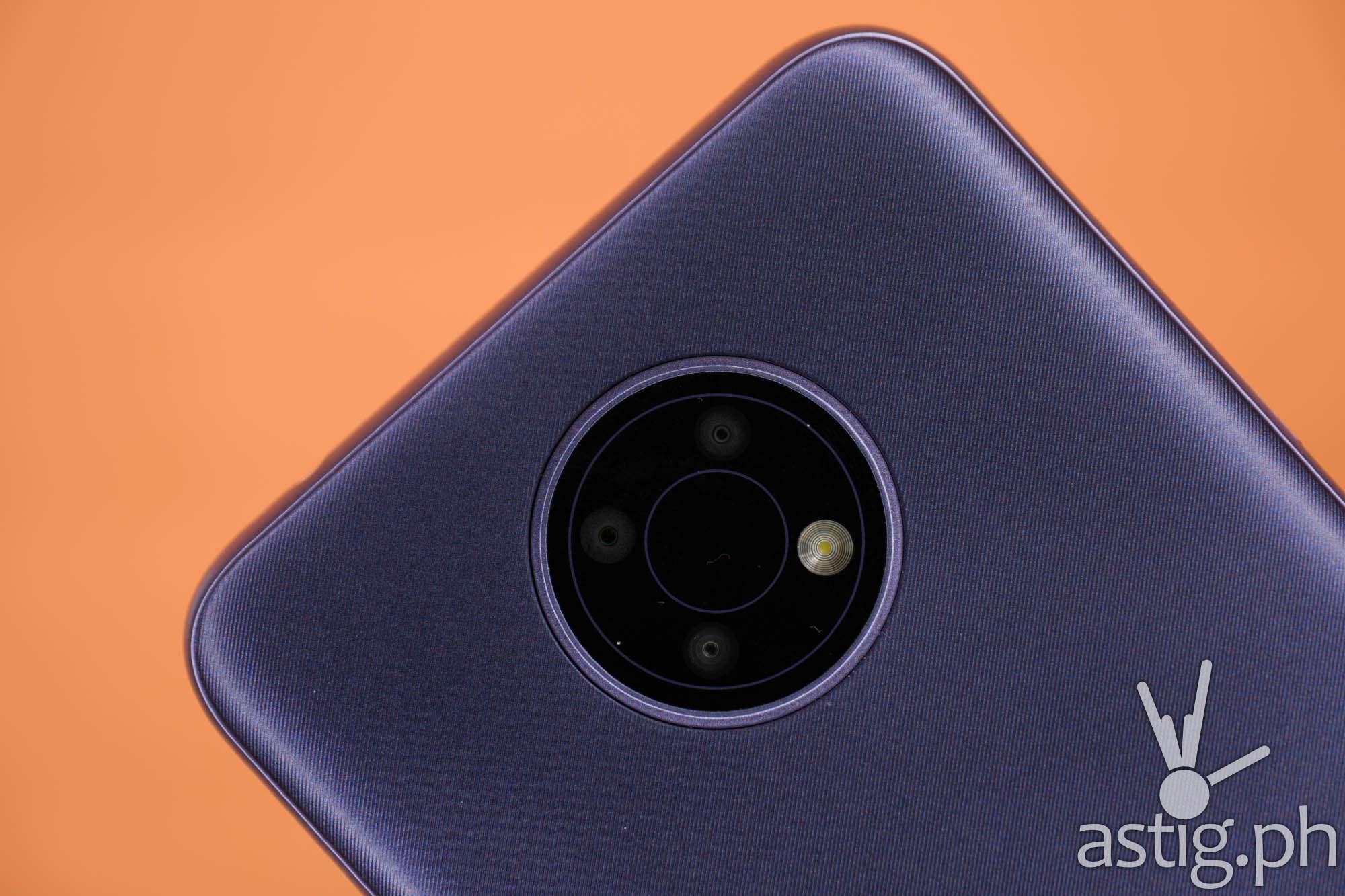 On the other hand, the phone resembles every other mid-range 2021 phone with its centered "drop" notch and slightly thicker chin, made even more pronounced with the Nokia logo occupying a big portion of the space.
Native display resolution on the 6.52-inch IPS LCD panel is 720×1600. Refresh rate is set to 60Hz, so it's as entry-level as it can get. Colors, viewing angles, and brightness levels look good for a budget device, though.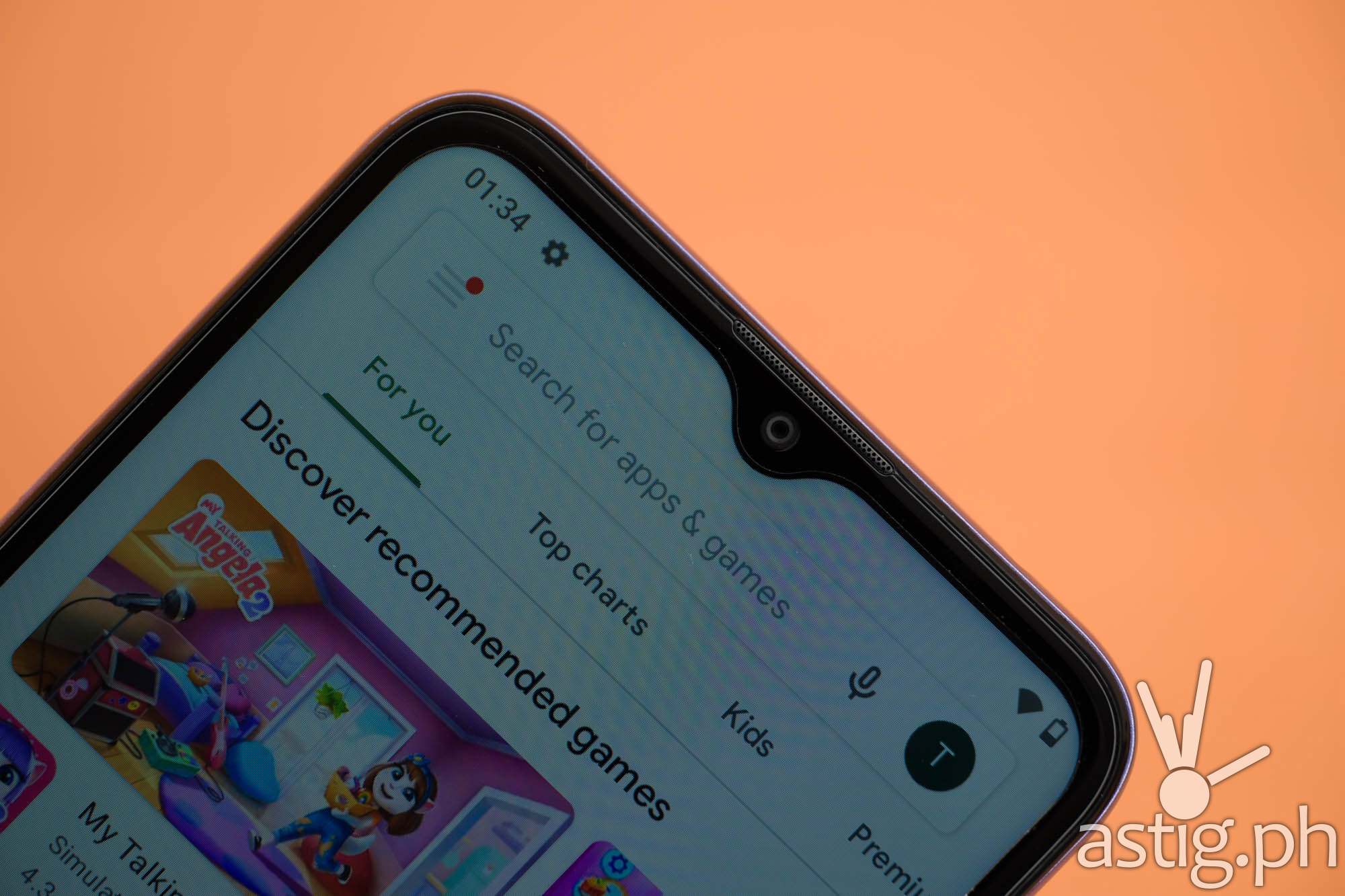 Button arrangement follows the familiar format with the volume rocker and power button on the right edge. However, the left edge sports an additional button dedicated to Google Assistant.
Not sure if it could be re-mapped, though. There doesn't appear to be an easy way to do so.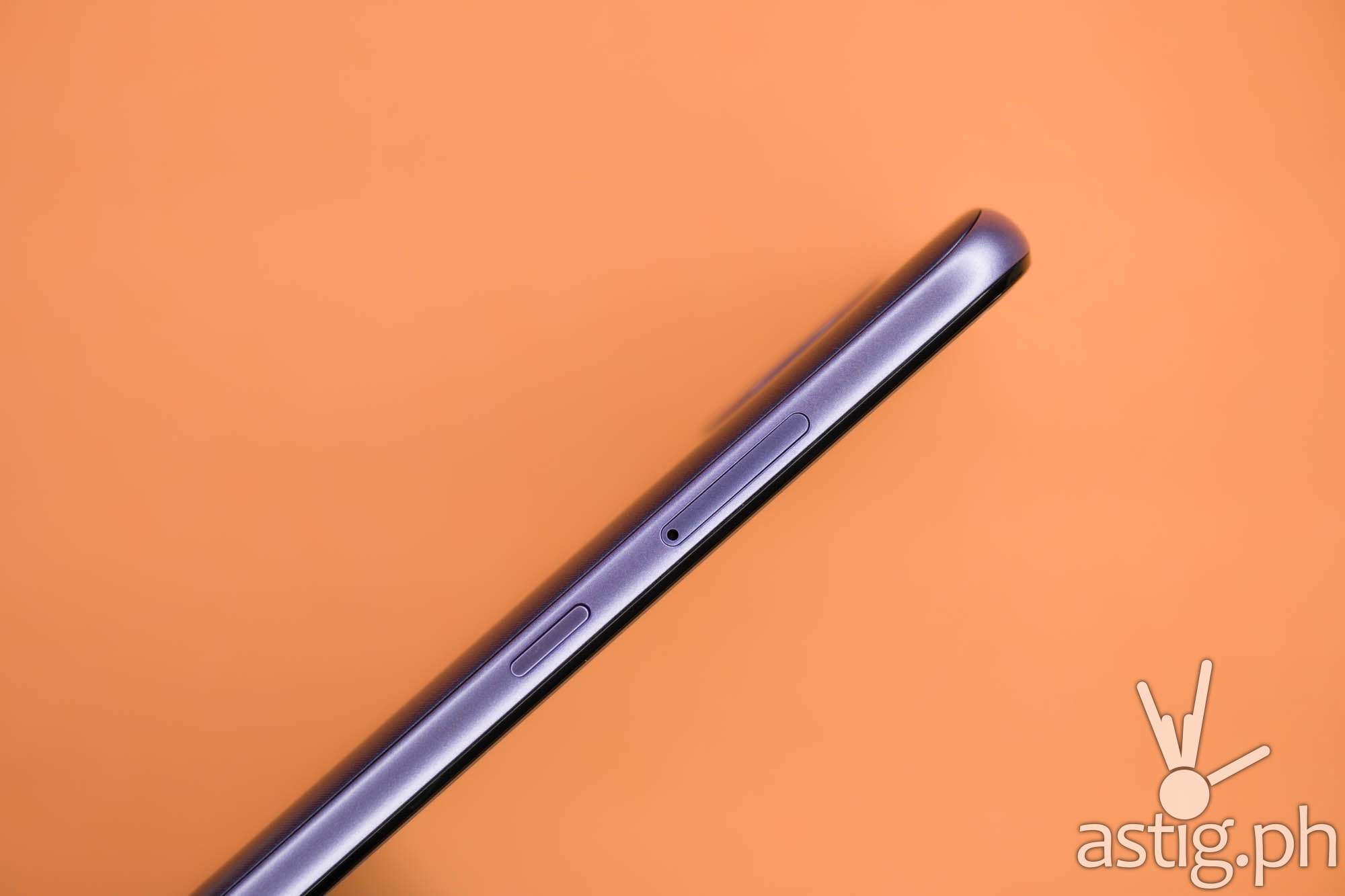 In the Philippines, we are getting the Dual SIM version with dedicated slots for two Nano SIM cards and one microSDXC storage expansion card.
This is great news and a good value added feature for those of us who already have an expansion card.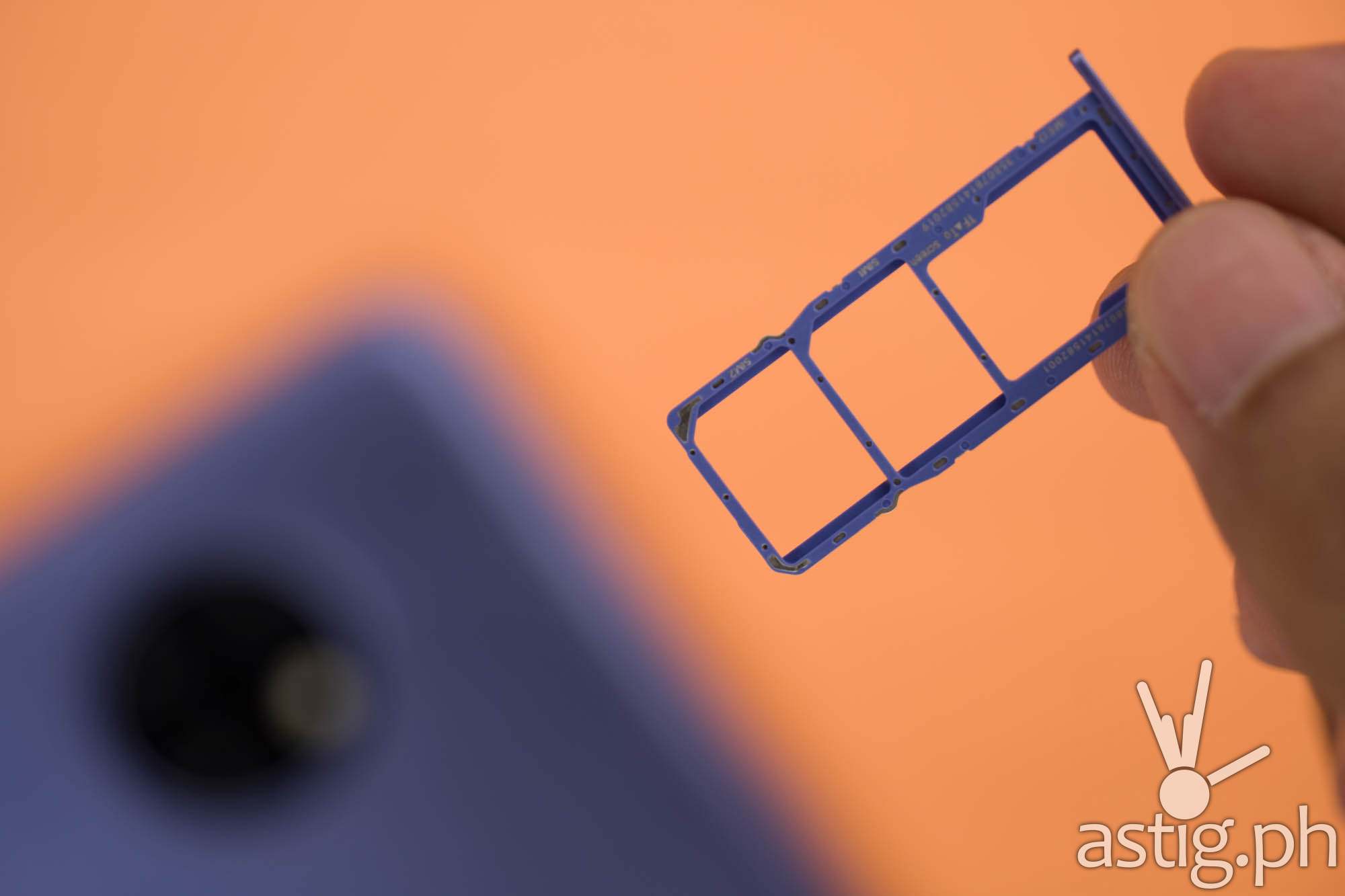 Performance
Under the hood, the Nokia G10 runs on the MediaTek Helio G35 chipset. The Philippine version packs 4GB of RAM and 64GB of ROM – memory size is fine, but the storage capacity could be better, especially if Nokia is positioning this phone as a value-added mid-ranger.
User experience is surprisingly super smooth, though. Like most Nokia handsets, the G10 is part of the Android One family, with a near-stock operating system. It runs Android 11 out of the box which is simply awesome for a budget smartphone.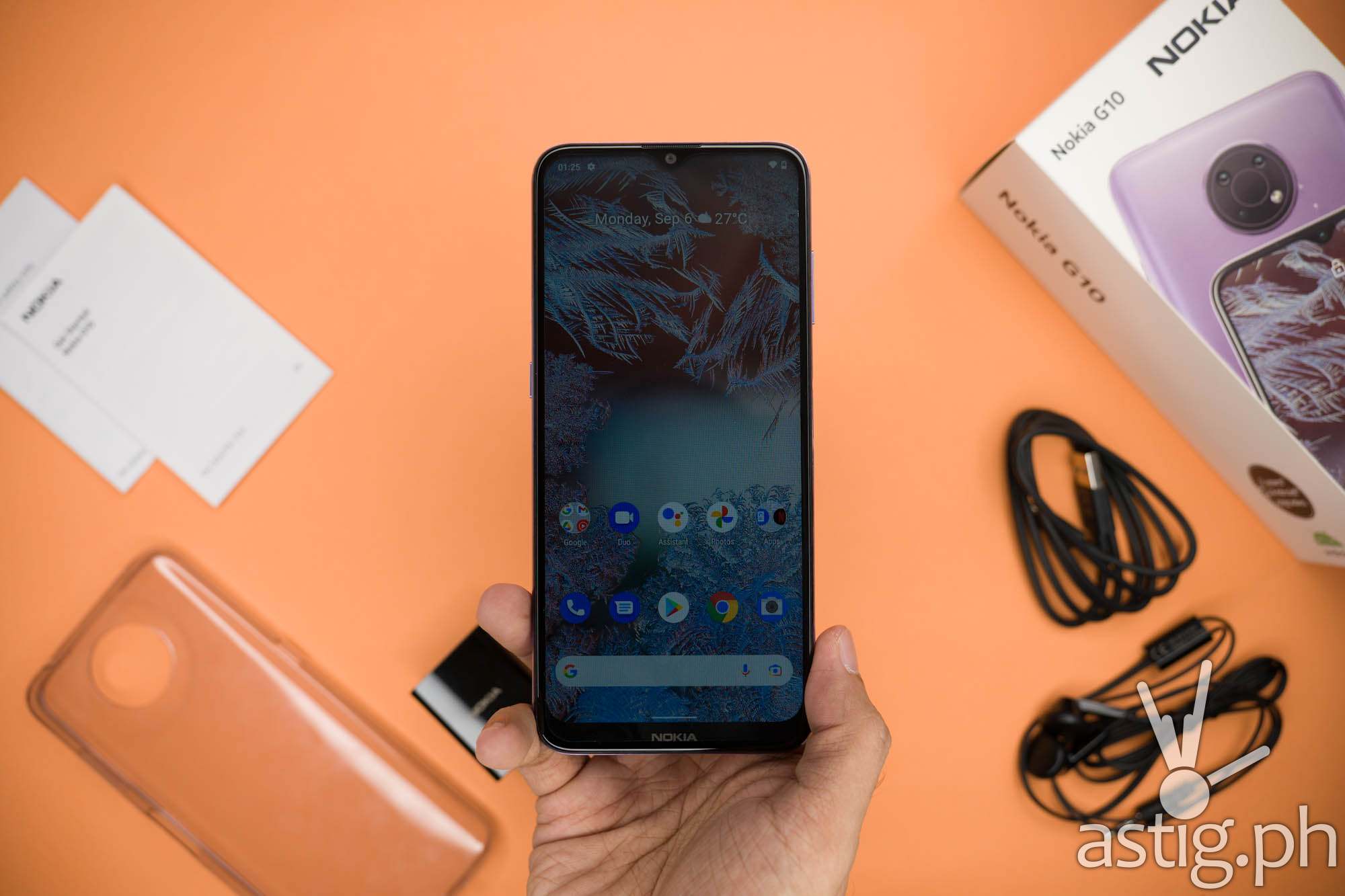 Bloatware is almost non-existent, and we can imagine that the system overhead must be minimal. It helps that the phone has ample memory too.
It's a good phone for social media and light productivity apps. It also has a good selfie camera, so we can totally recommend this for students who are in distance learning programs and for professionals working from home.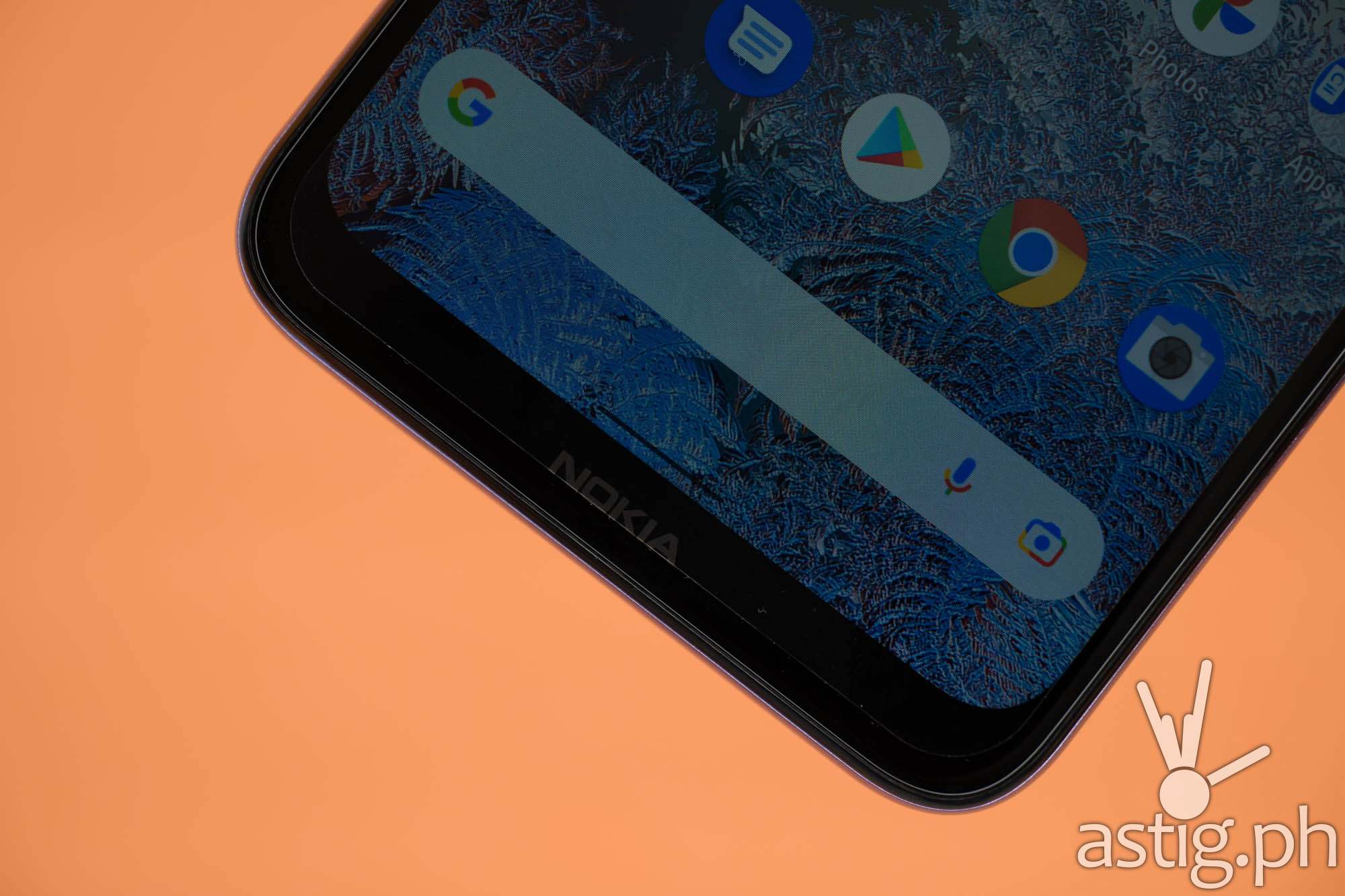 Mobile gaming
Helio G35 is still a part of MediaTek's gaming-tuned G-Series of mobile chipsets, despite being on the lower end of the spectrum. With the help of its PowerVR GE8320 GPU, it can push boundaries and scratch that mobile gaming itch if necessary.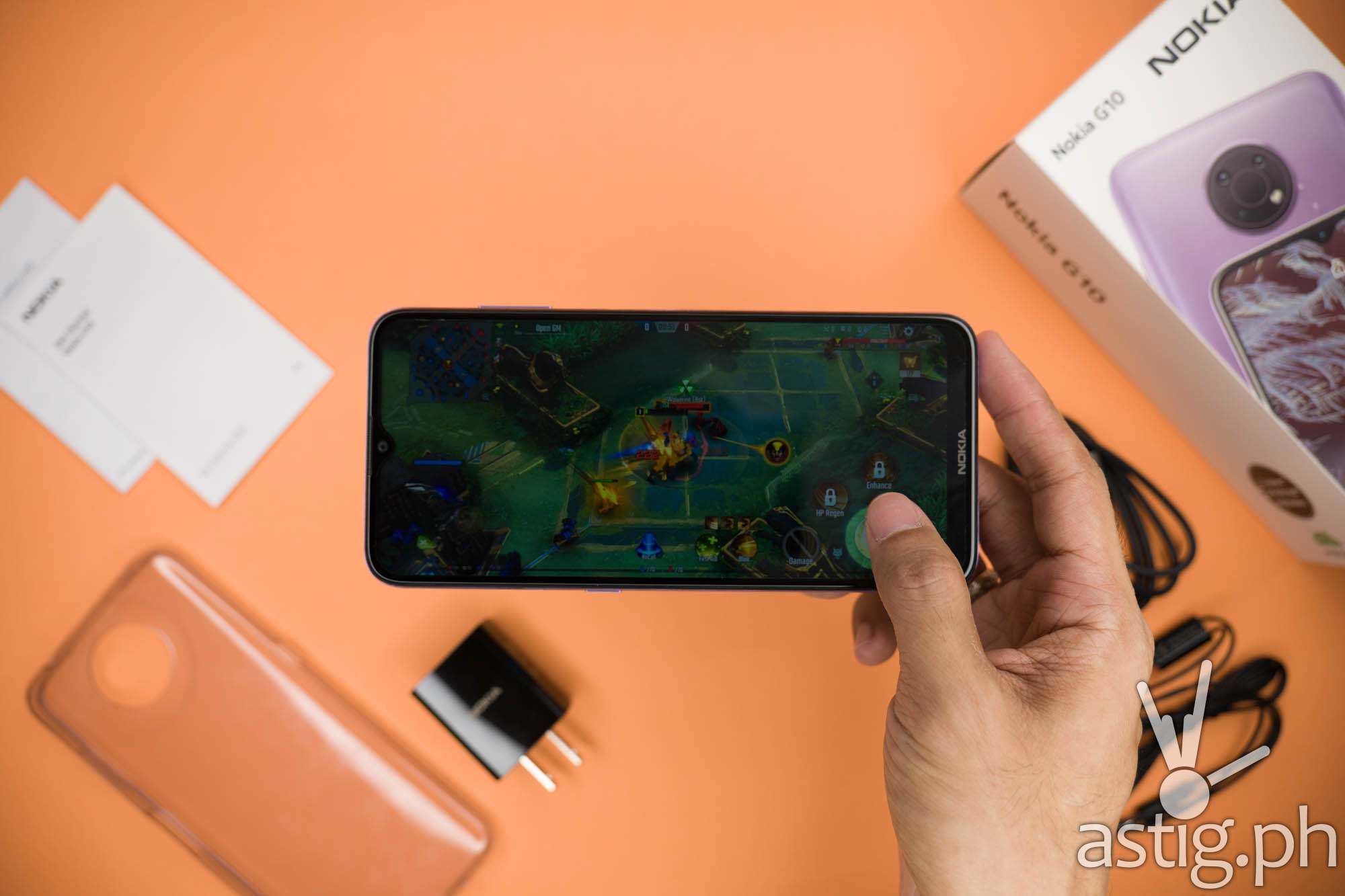 We wouldn't recommend playing competitively – this is one for the casuals. In a pinch, however, the G10 can deliver surprising results with popular 3D games such Mobile Legends, League of Legends, and PUBG Mobile if you are willing to dial down graphics to the bare minimum.
Camera
For photography and content creation, the Nokia G10 packs a triple rear camera module consisting of a 13MP wide-angle camera, a 2MP macro camera, and a 2MP depth camera.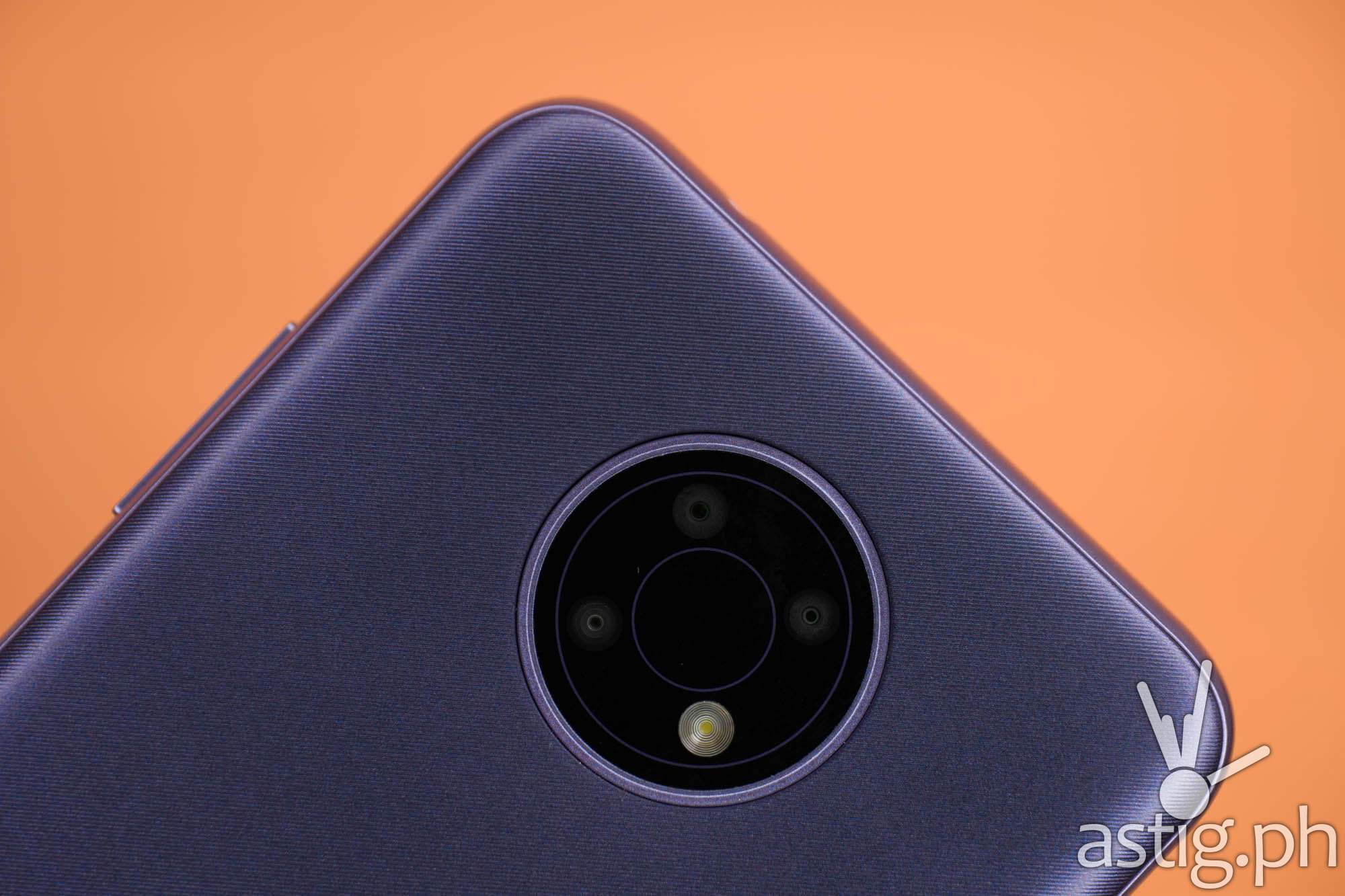 We've always been impressed by the quality of the photos produced by Nokia phones, and the G10 is no exception. Given good lighting, the white balance and color science tend to be on point. As you can see in the samples below, they are sufficiently sharp and noise levels are kept in check.
It falls short in dimly-lit areas, though. The camera software needs to work much, much harder to produce good quality images with such a small sensor. So, the resulting images end up looking somewhat over-processed.
In addition to this, there is a tendency for the shots to be soft due. Optical image stabilization (OIS) would have helped here, but budget phones rarely ever get OIS hardware.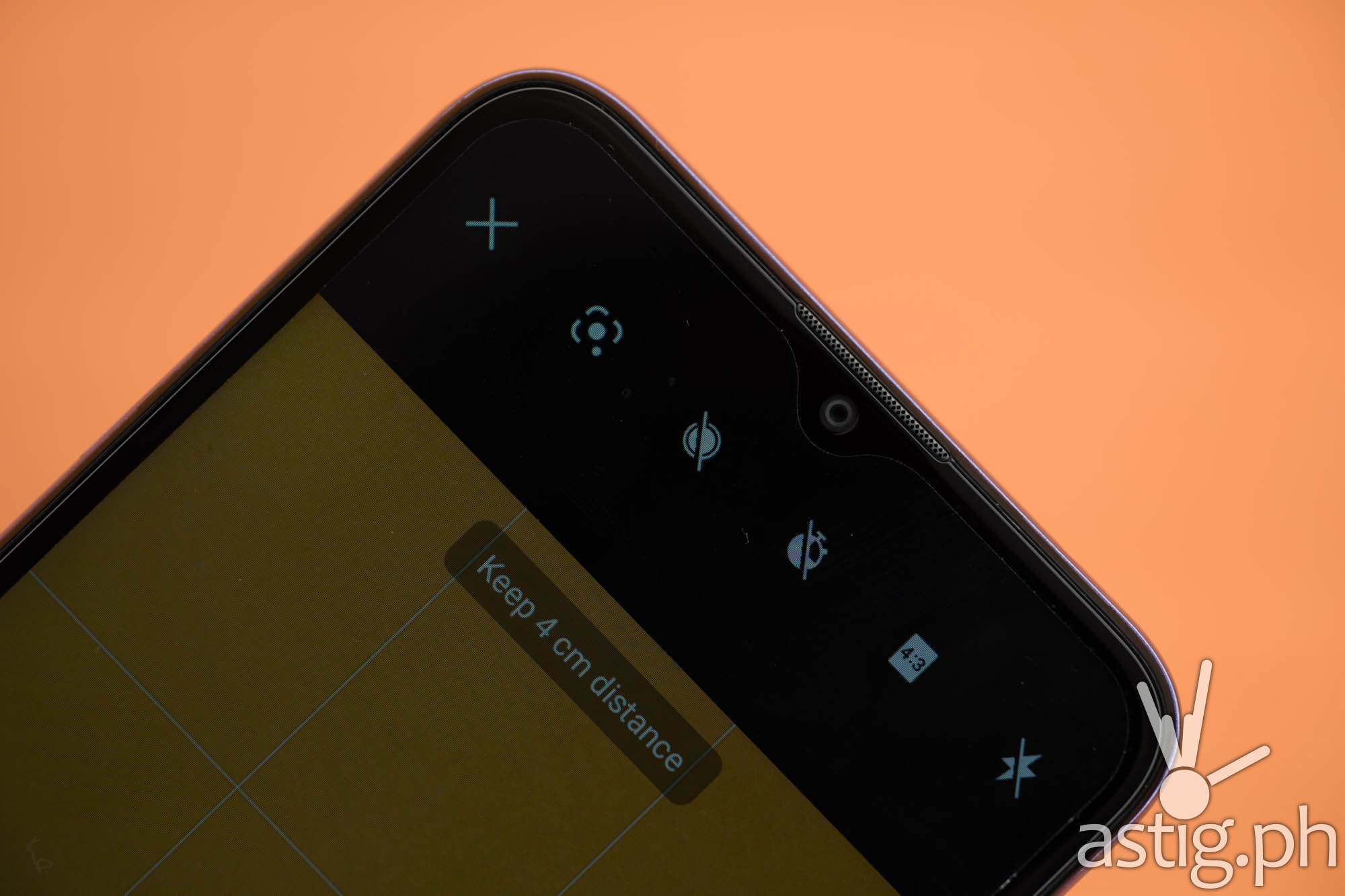 Selfies look good, thanks to the 8MP front-facing camera. As you can see in the sample photo, the results are quite pleasing with the software depth of field (bokeh) processing on. The image processing software clearly struggled a bit in isolating my shirt from the background in areas with a lot of detail, though.
Nokia G10 sample video (rear camera)

Nokia G10 sample video (selfie camera)
We had fun creating content with both the front and rear cameras. If you look at the samples closely, the selfie camera is clearly much wider than the rear camera, and the latter produces better bokeh, so there is more separation between the foreground and the background.
Highlights tend to be blown out on the 8MP selfie camera too, so for content creation, we suggest sticking to the rear-facing camera.
Battery life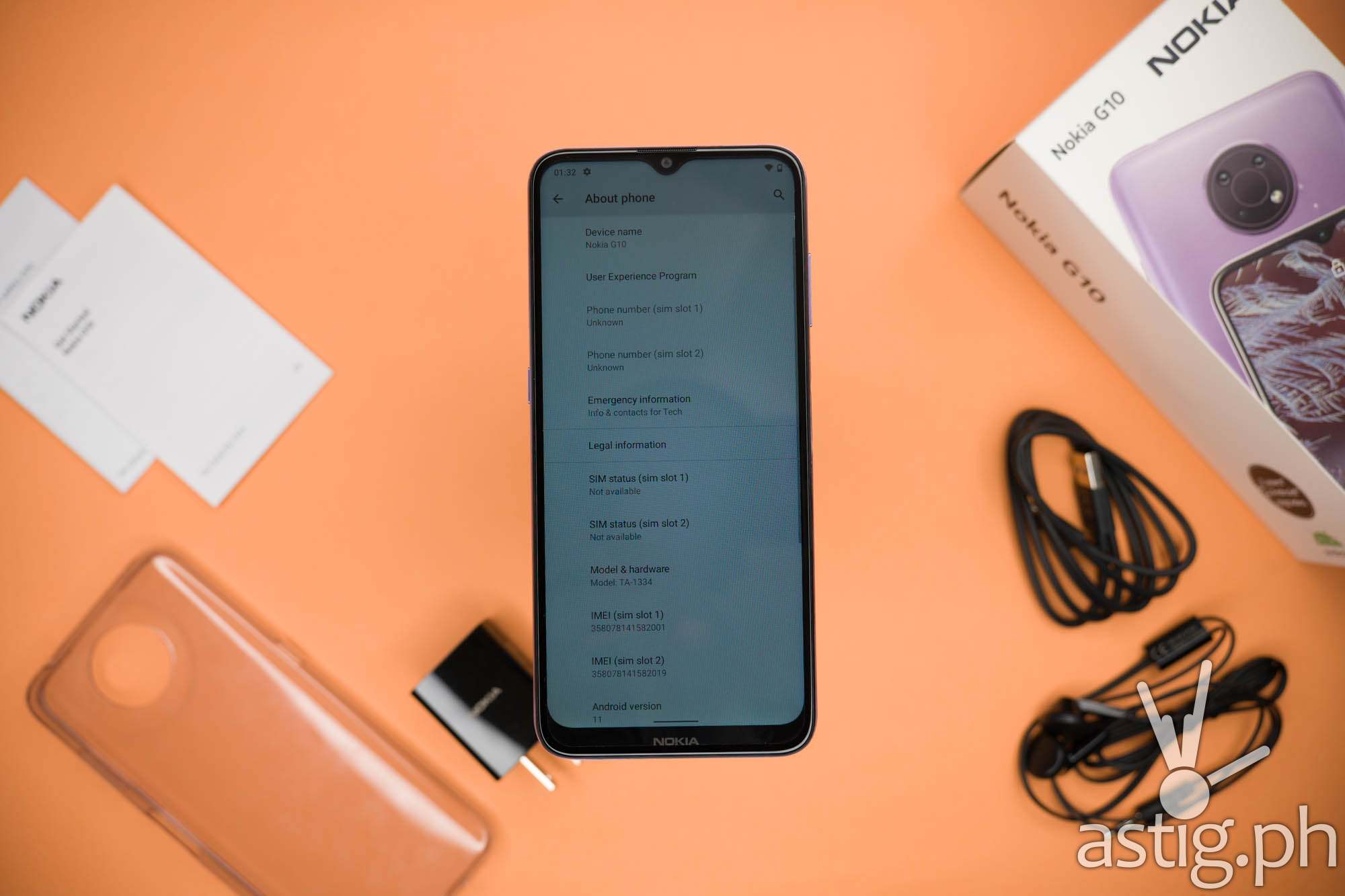 One of the things that HMD promises to feature on the G range is the three-day battery life, the longest yet on a Nokia smartphone. If you look at the official product page for the Nokia G10, makes that bold claim, with the following footnote:
The 3-day battery testing was conducted using a real life usage test by HMD Global. The test included active usage of a device for 5 hours per day with a new battery. Usage included e.g. gaming, video streaming, calling, sending sms, browsing and using apps (such as social media, news, navigation and music). The test was conducted with normal device settings in a lit indoor environment. The device was left on standby overnight.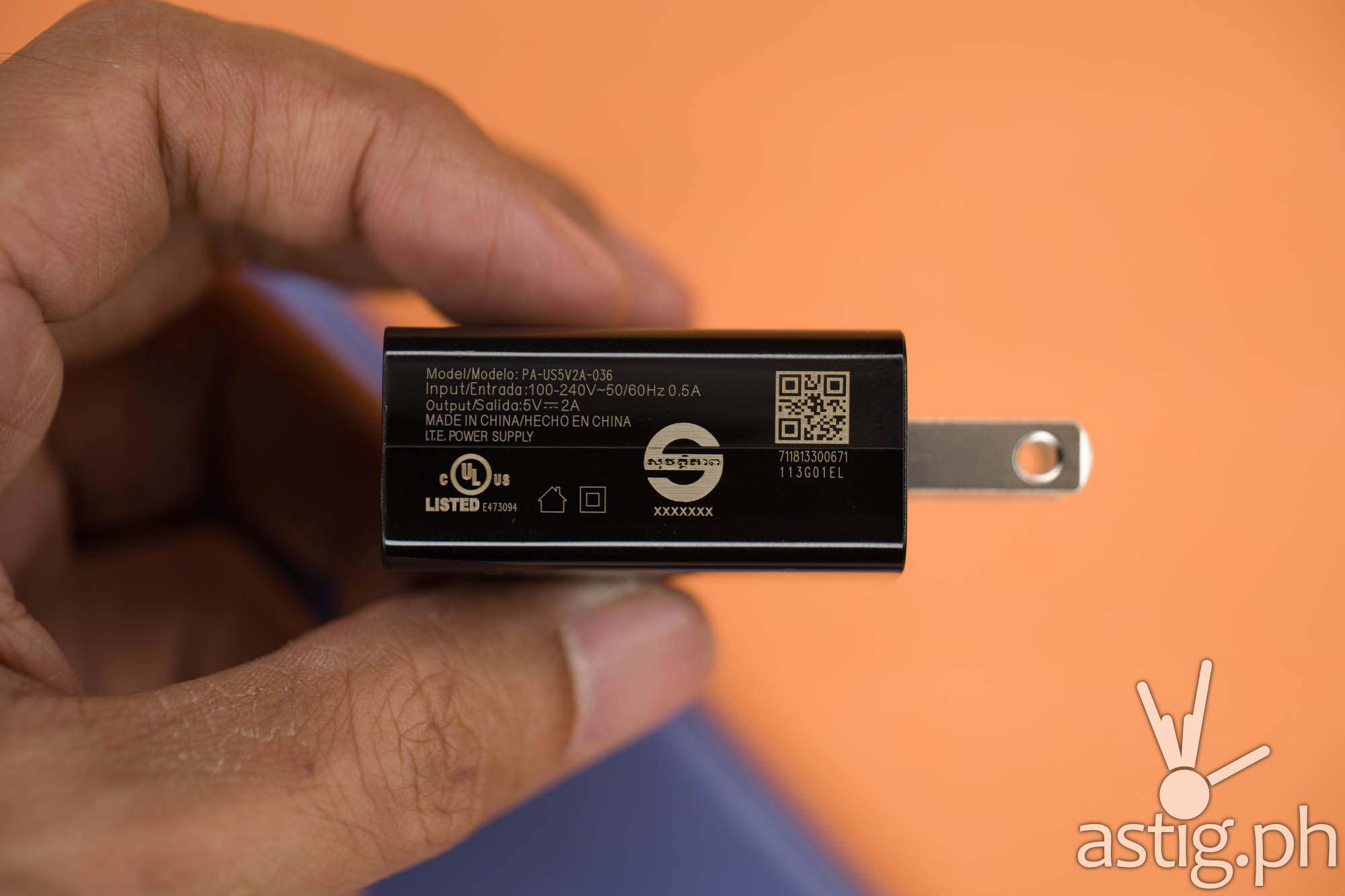 Another footnote states the following:
Battery has limited recharge cycles and battery capacity reduces over time. Eventually the battery may need to be replaced.
Fair enough, this sounds like our typical "general usage" scenario – but we had to validate for ourselves. To our surprise, we managed to hit that 3-day mark easily, and why not? The screen is only 720p, and we've had 2-3 days of use with other Helio G35 devices before.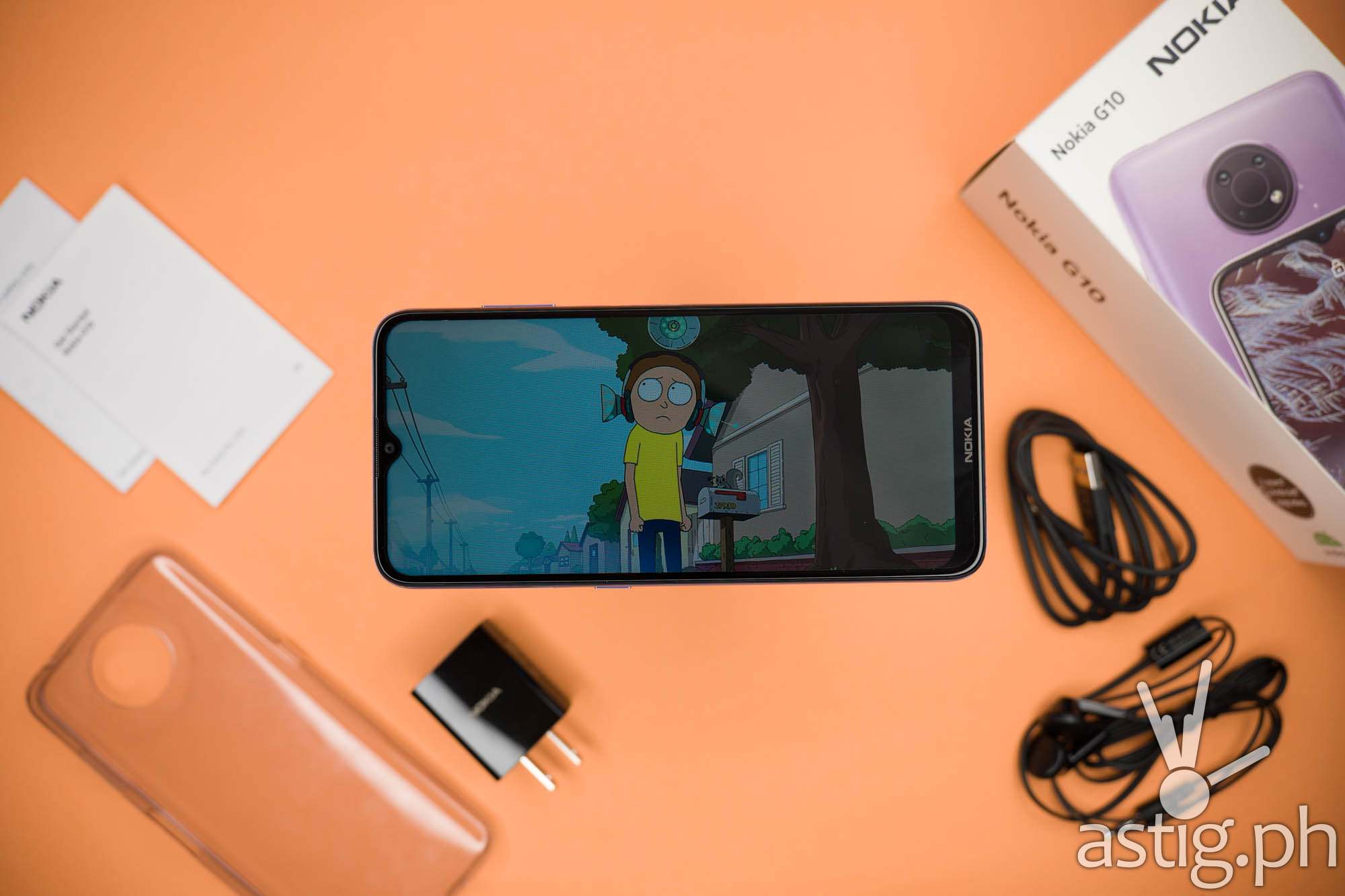 What's impressive is that the G10 manages to do this with only 5050mAh of battery. We suppose it helps to have a very lean, optimized system!
Verdict
Nokia G10 is the brand's bet at accessing a wider market. It is an aesthetically pleasing phone with hardware that lives up to the brand's penchant for quality.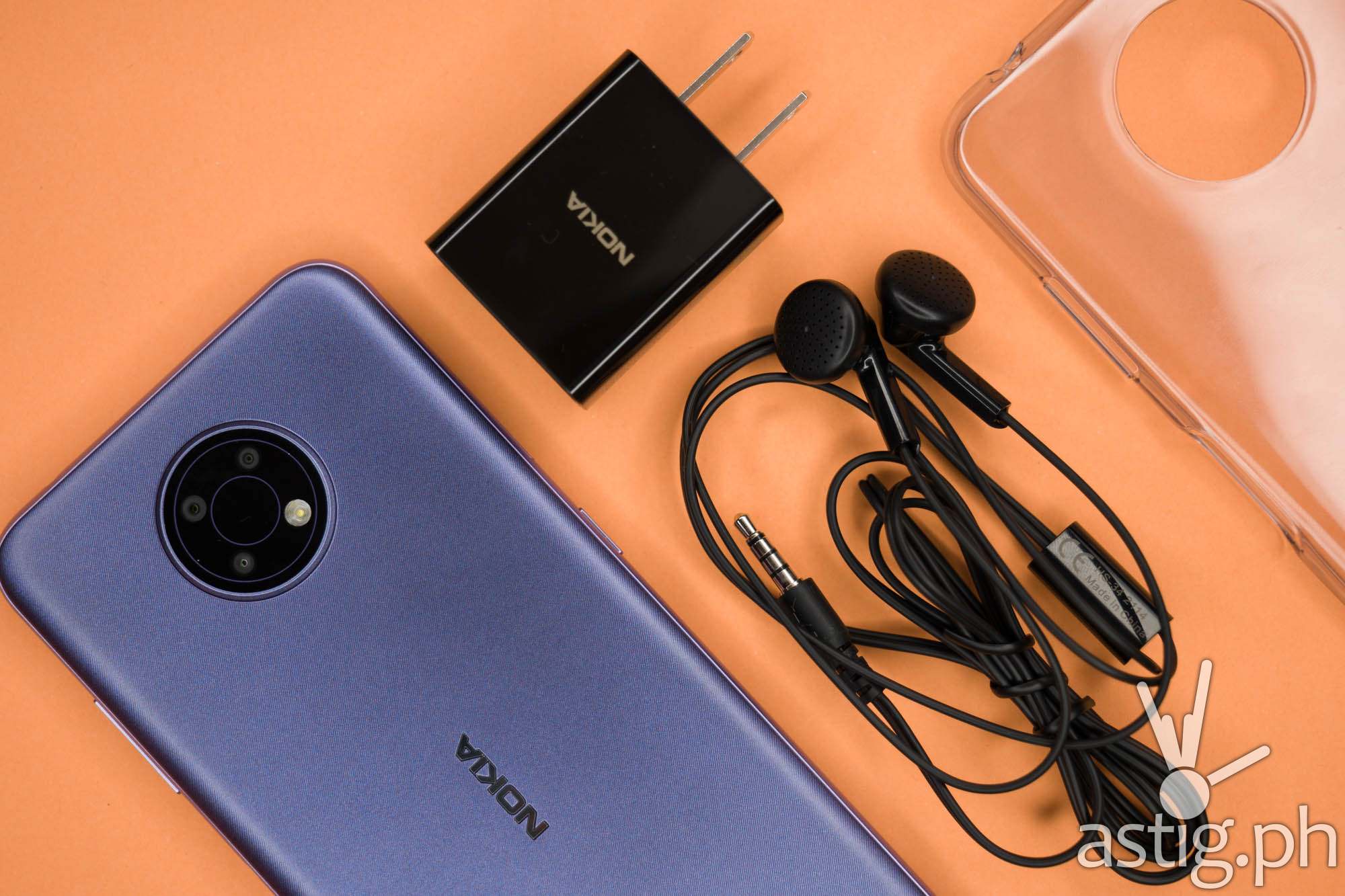 Performance lags behind others in the same price range due to its weak chipset, redeemed by the promise of frequent OS updates, strong cameras, and stellar battery life.
As such, the Nokia G10 is best suited for work-from-home professionals, e-learning, and casual users who value the stability and longevity of a low resource footprint of an Android One smartphone.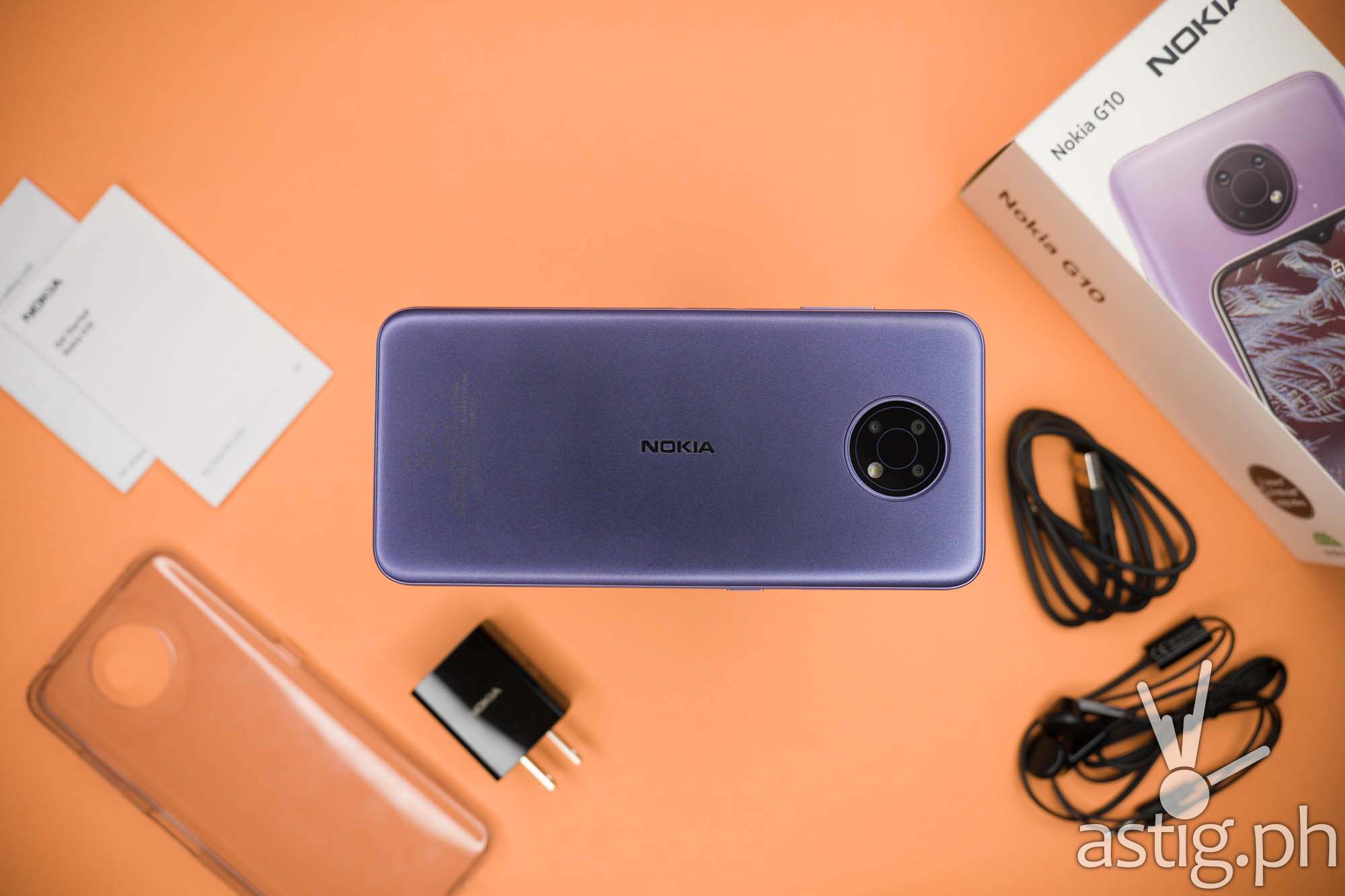 Nokia G10 technical specifications (Philippines)
Display: 6.52 inches; 720 x 1600 pixels; IPS LCD
SIM: Dual SIM (nano-SIM, dedicated slots)
OS: Android 11
Chipset (SoC): MediaTek Helio G35
CPU: Octa-core (2GHz max)
GPU: PowerVR GE8320
Memory (RAM) + storage (ROM): 4GB+64GB
Expansion: microSD (dedicated slot)
Main camera (rear): 13MP + 2MP (macro) + 2MP (depth)
Selfie camera (front): 8MP
Connectivity: 2.4 GHz Wi-Fi 802.11 b/g/n ; Bluetooth 5.0; A2DP, LE
I/O: USB Type-C 2.0, 3.5mm audio jack
Biometrics: Fingerprint sensor (side-mounted)
Battery: 5050 mAh; 10W
Colors: Dusk, Night
Price (Philippines): Php6,990 (4GB + 64GB)