MANILA, Philippines – A record breaking estimate of 10,000 cheering OTWOListas filled all floors of Market! Market! on Sunday (Oct 25) as they witnessed James Reid and Nadine Lustre together with the cast of their hit teleserye spreading and showing the love for their "On the Wings of Love" Spread The Love Tour.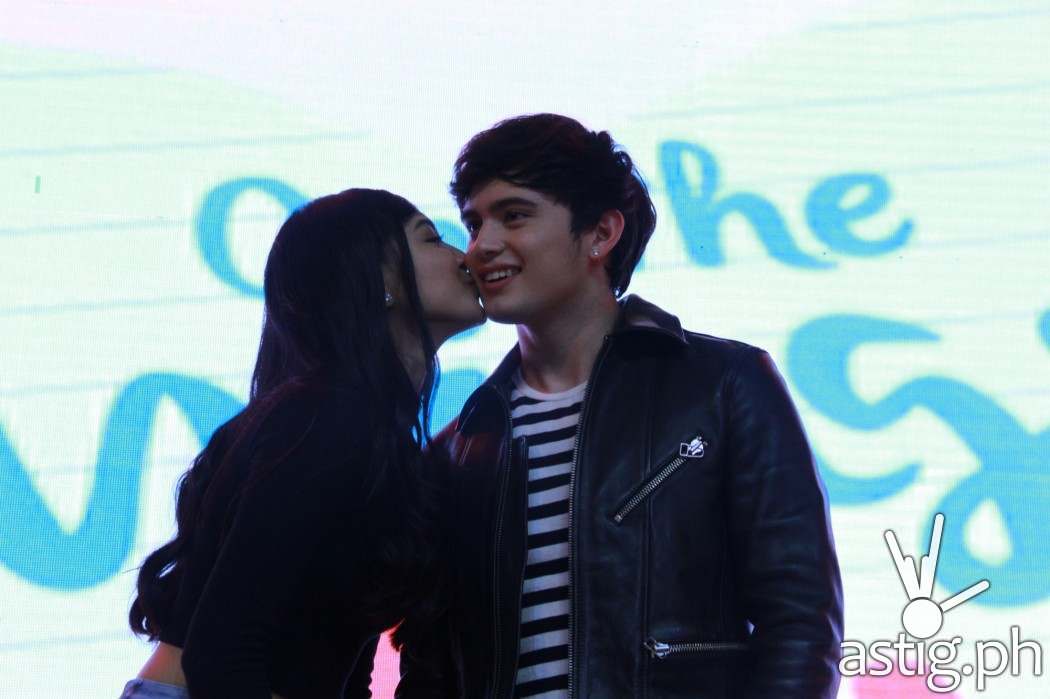 "On the Wings of Love's" Spread The Love Tour is the hit teleserye's way of saying thank you to their legions of fans who religiously watch the series, making it a consistent top-rating teleserye nationwide since it aired.
In the mall show, the entire cast of "On the Wings of Love" showcased stunning 'magpasikat' performances to raise funds for "Show The Love, Kapamilya," a relief drive for the benefit of typhoon Lando victims.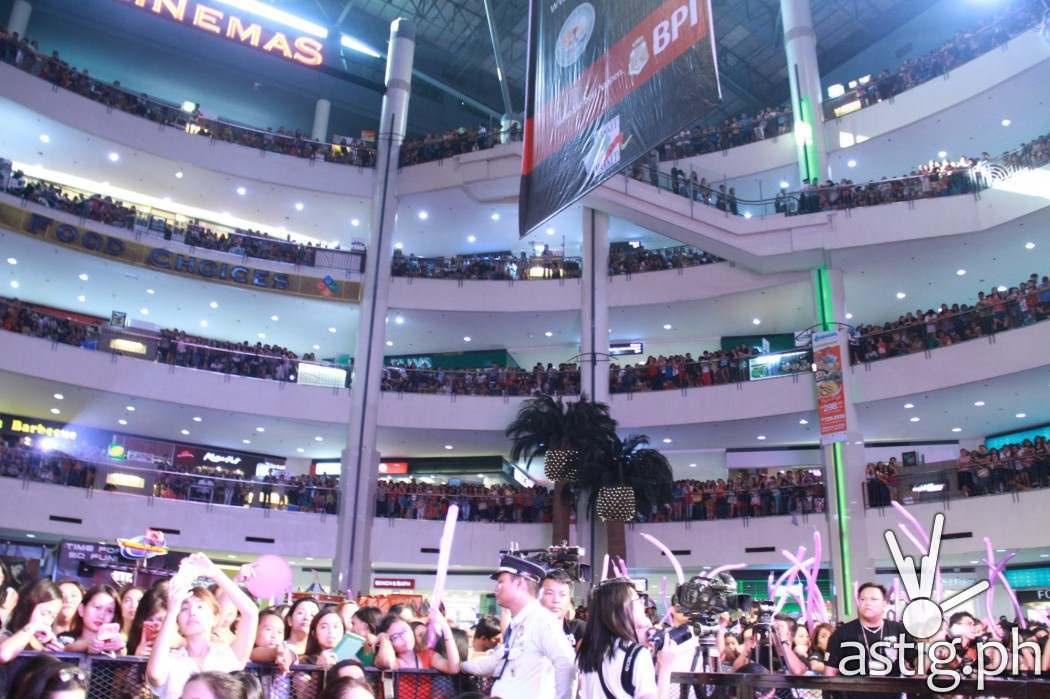 Wild shrieks erupted inside the venue as James and Nadine performed their rendition of "On the Wings of Love" and "Say You'll Never Go," while they interacted with the crowd. The shrieking even doubled when the lead stars shared two sweet kisses on the cheek due to public demand.
OTWOListas also witnessed a heart-piercing live spoken word poetry performance from Juan Miguel Severo (Rico), an artist and playwright who has successfully penetrated the mainstream audience for his beautifully written pieces that turn viral because of "On the Wings of Love."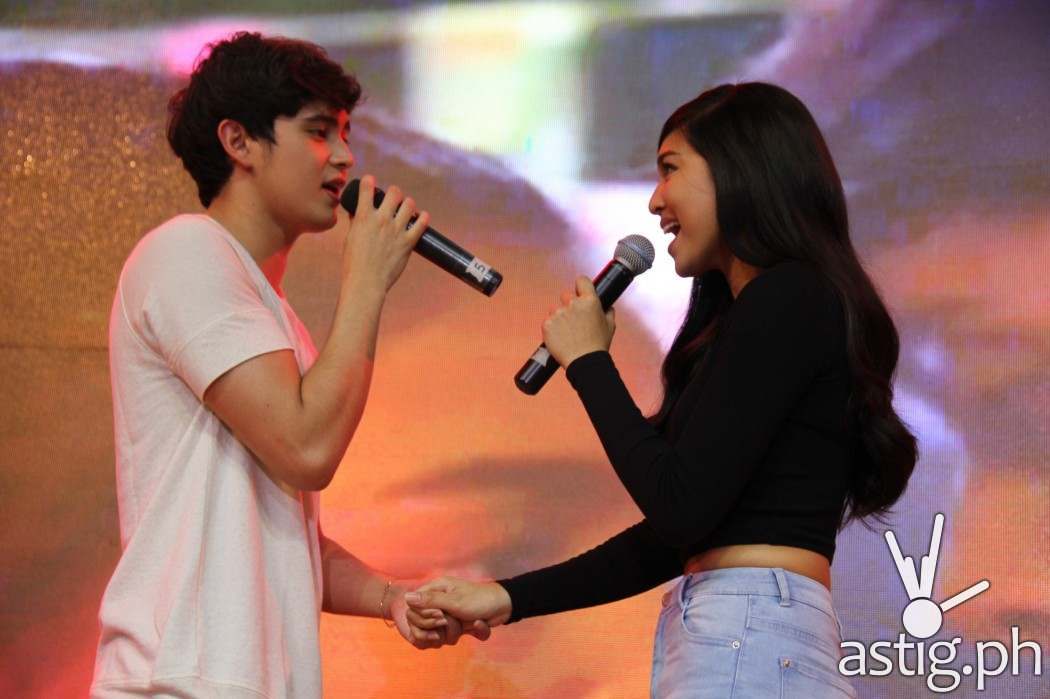 The crowd went wild as well in a special dance showdown of cousins turned rivals Clark (James) and Jigs (Albie Casino) and during the thrilling 'kilig' song number from Tiffany (Bianca Manalo) and Tolayts (Nico Antonio).
Even child star Nhikzy Calma (Gabby) wowed OTWOListas with his superb Michael Jackson dance number.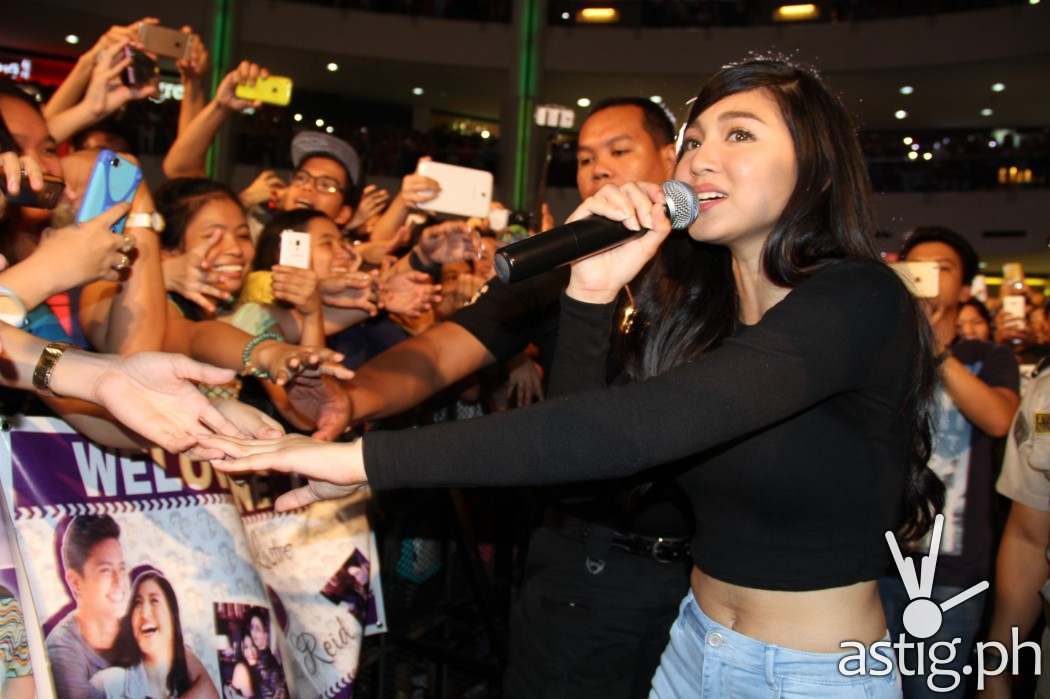 Cherry Pie Picache (Tita Jack), Nanette Inventor (Lola Pachang), Jason Francisco (Cullen), Andrei Garcia (Jordan), Laiza Comia (Jenny), Joel Saracho (Mama Lulu), Kapitana (Geraldine Villamil), Benj Manalo (Axl), and Rafael Sudayan (Paeng) also took part in spreading the love to OTWOListas as they participated in a game with select fans from the crowd.
Directors Jojo Saguin and Antoinette Jadaone were also placed in the hot seat as they answered questions from OTWOListas about how the story will develop in the upcoming months.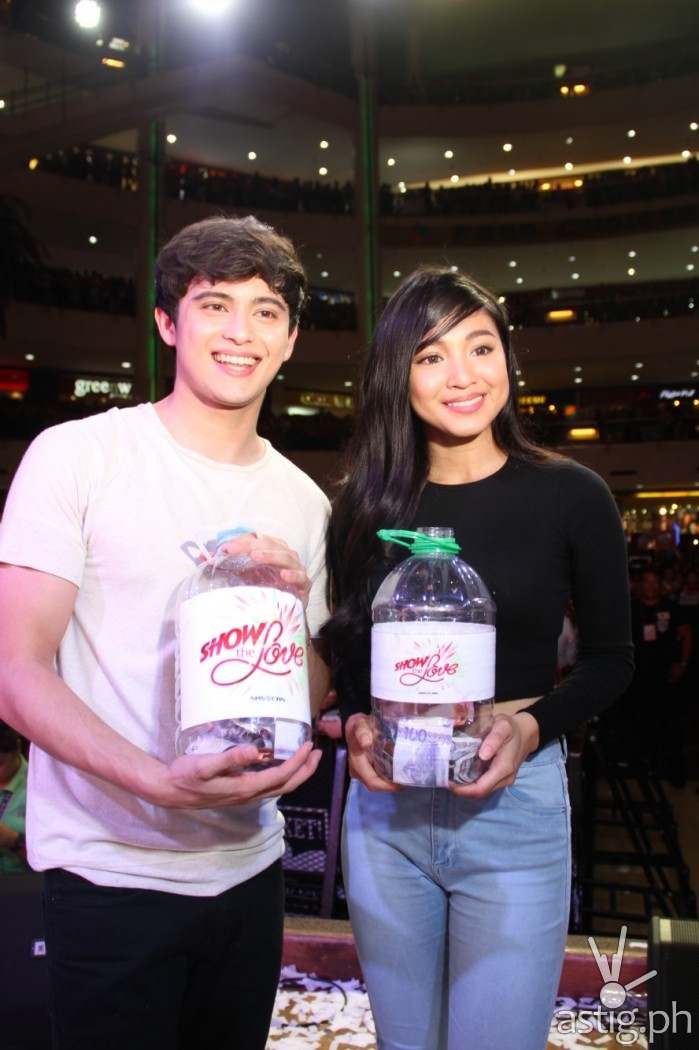 Nadine also celebrated her 22nd birthday at the Spread The Love Tour, wherein she took time to appreciate fans who patiently waited in line even before the mall's opening.
Meanwhile, James and Nadine also led the launch of otwolista.com, the official website for OTWOListas where they can see first-hand never-before-seen photos and videos, special facegram entries of Clark and Leah, and exclusive treats and activities.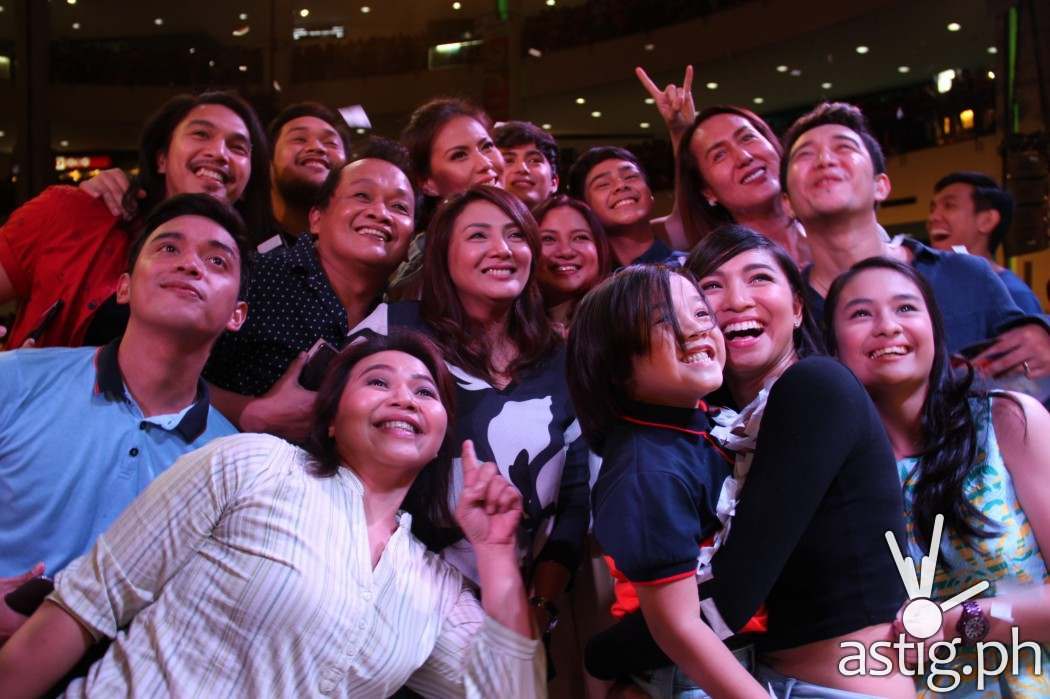 According to The ABS-CBN Store, sales of the "On the Wings of Love" merchandise and official scrapbook also doubled and exceeded their expectations due to the overwhelming response from thousands of OTWOListas.