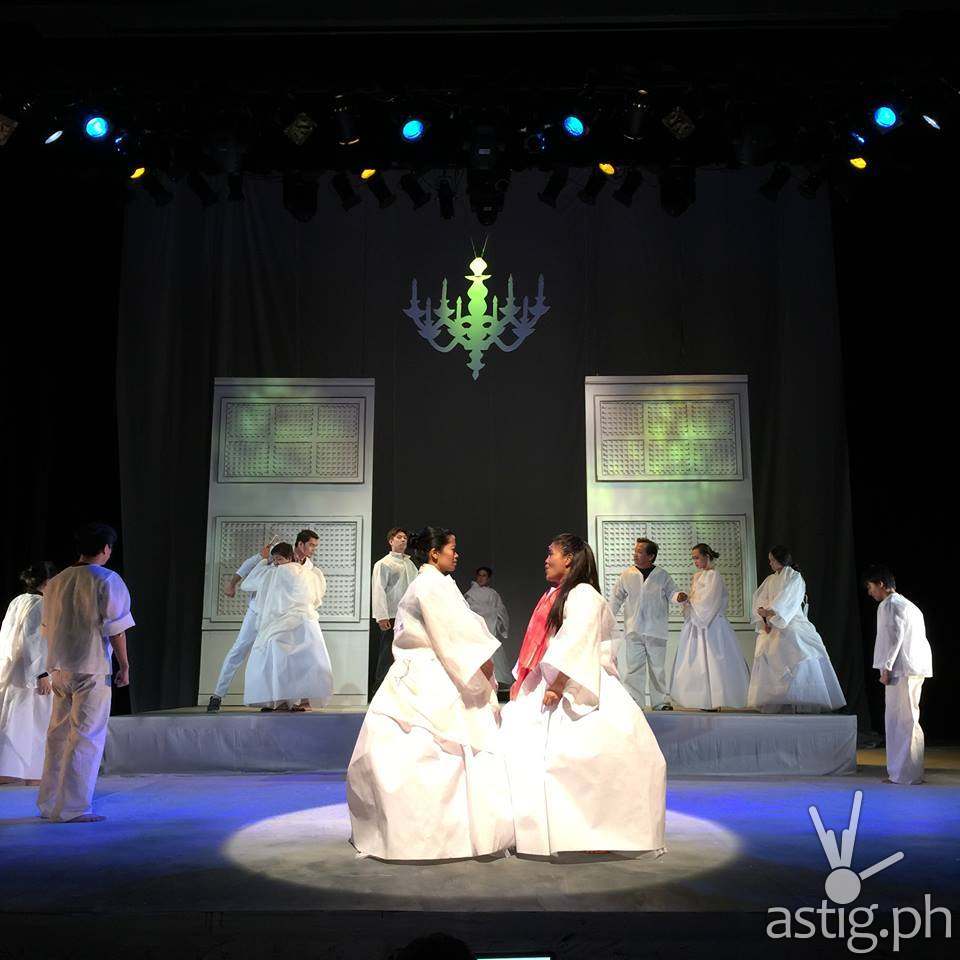 Buhayin natin ang sarswela!
Paglayang Minamahal is a three-act sarsuela about the love between a young barrio lass and a rich ilustrado set during the outbreak of the Philippine Revolution. Exploring the many levels and facets of love and freedom, the play inverts the traditional sarsuela by protecting the relationship of Alodia and Mauricio from any satanic inclination, promises forever to each other in the middle of endeavor of the nation for their freedom.
The Characters:
Alodia – 21 years old, is an Indio (Poor / Commoner, Name given to Filipinos by the Spanish Colonizers). She is a modest and strong young lady who works as a housemaid at her aunt Dona Maura's household.
Mauricio – 26 years old, is an Ilustrado (Filipino educated class during the Spanish colonization) who grew up in Europe and returned to Bulakan where their hacienda is located, bearing knowledge from all his voyages. He is the son of the owner of their hacienda, Dona Maura. This senorito (young master), is Alodia's lover.
Carmela – 19 years old, is a Criollo (Spanish born / race). She is a reverent and beautiful young lady and Don Felipe's one and only daughter.
Joselito – 25 years old, is also an Indio. He was a friend of Mauricio and Alodia since they were little, and is very protective of Alodia. He was a member of the secret movement Katipunan.
 Pascual – 32 years old. He is one of the workers in the Aragon residence and is Francisca's husband.
Francisca – 29 years old. She is one of the workers who served in the Aragon residence, a strong and determined person and a faithful wife to Pascual. She joined the Katipunan to fight for their right against the Kastilas.
Lucia – 14 years old, muchacha (maid) of criollo Carmela. She may be annoying at times, especially when she's with Timoteo.
Timoteo – 13 years old, he is Alodia's little brother. Fearless, brave and manly kid.
 Dona Maura – 48 years old. She's in full control of everything at their hacienda together with her civilized son, senorito Mauricio, and the aunt of the siblings Alodia and Timoteo. She is a strict person when it comes to her workers, but protective of her son.
 Don Felipe – 54 years old, is a Kastila. He is the father of the beautiful criollo Carmela.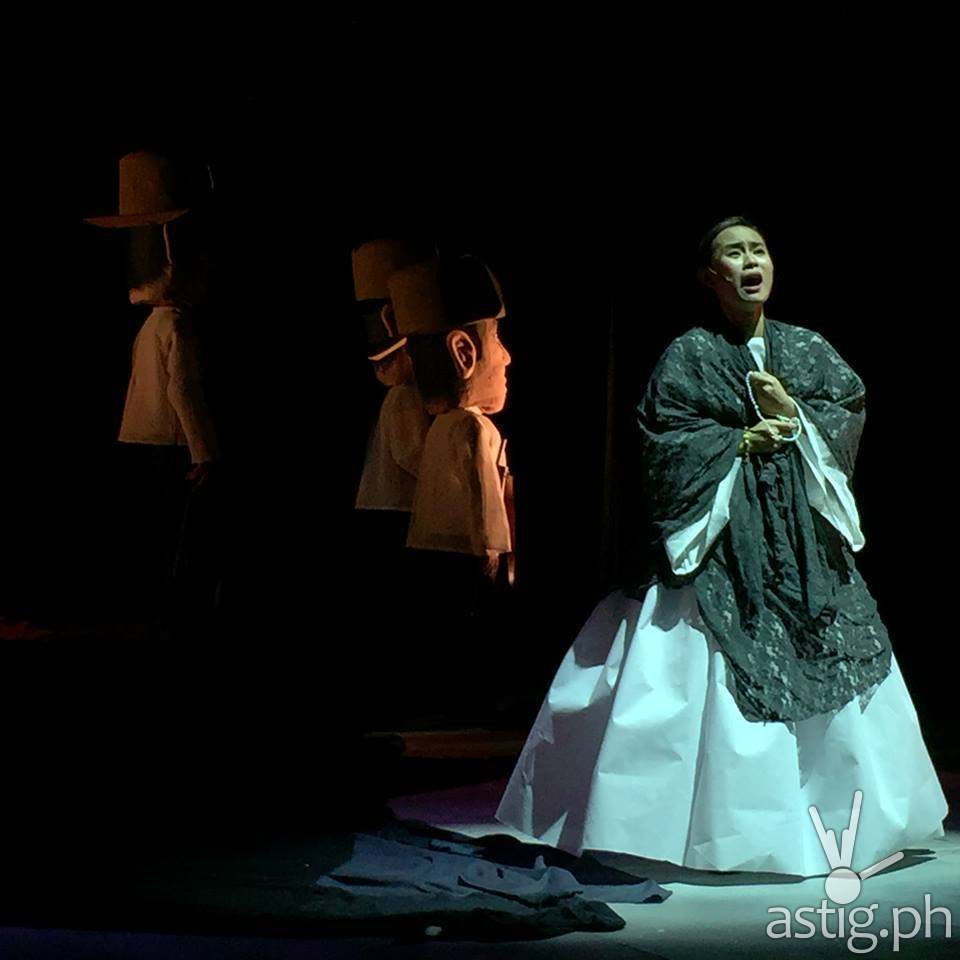 DE LA SALLE COLLEGE OF SAINT BENILDE'S
TECHNICAL THEATER PROGRAM
Students are pushed into the arduous task of show-making. The course teaches the students the art of producing a show, and they learn how all the different aspects of the production process work in tandem to produce the spectacle that is live theater.
In this course, talents can shine through Production Management, Stage Management, and Technical Direction, keeping the production afloat and the performance going. Or, for the more tech-savvy students who like to express their creativity more visually, they can shine through Lighting Design and Marketing.
This course provides all the students need in order to successfully produce a theatrical event.
About the Creative Team
Director and Playwright
George De Jesus III
De Jesus III is a six-time Palanca Memorial Awardee from his works LinggongPalaspas, a First Prize Winner in 2000 Palanca Memorial Awards for Literature (Dulang May IsangYugto Category), Cell Phone won Second Prize in 2000 Awards for Literature (Future Fiction Category). Kung PaanoMaghiwalay Second Prize Winner 2013 Awards for Literature (DulangPampelikula), Kapit Second Prize Winner 2013 Awards for Literature (Dulang May IsangYugto Category)Sala Sa Pinto Second Prize Winner 2002 Awards for Literature in (Full Length Play Category) and Unang Ulan ng Mayo Third Prize Winner 2004 Awards for Literature (Dulang May IsangYugto Category)
As a director, George has also done many remarkable works including Kapit as an entry to Virgin Labfest 9 July, 2013. /Directed by Melvin Lee ,Kung PaanoMaghiwalayA Full Length Play. Presented as a staged reading at the Virgin Labfest 4 at the CCP's Bulwagang Amado Hernandez. Produced by Stage Right Theater Productions, February, 2009 at the BulwagangBalagtas, PUP and in March 2009 at the Teatrino.Kudeta in 2008 CCP-THB/Commissioned & Produced by Tanghalang Pilipino/Directed by FloyQuintos which was adapted from Mustapha Matura's The Coup, OrfeosaImpiyerno done September 2006 Commissioned & Produced by Tanghalang Pilipino/Directed by Jose Estrella
Adapted from Tennessee Williams' Orpheus Descending. The Godot, Wer Is U? Showed in July & August 2006 / CCP-TAT, CCP-THB / Commissioned & Produced by Tanghalang Pilipino / Directed by Alain Timar also an adaptation from Samuel Beckett's Waiting for Godot. The SandalangBahay Screenplay inspired by Ralph Pena's The Leaning House, Story by Denisa Reyes, Mark Gary & George de Jesus III, for ABS-CBN's Cinema One and Denisa ReyesAlso served as Assistant Director, Angel Villa April 9, 2004 / Channel 7 / Produced by APT Entertainment Production / Directed by KhryssAdalia, Teleplay,LinggongPalaspas February, 2004 / UST Rizal Auditorium / Presented by UST's ArtistangArtletsOne-act Play.
He has also recently directed Chuva Choo Choo: The Mr. Kupido Musical,  a fitting tribute to the great songs of Vehnee Saturno which was staged at the Power Mac Center Spotlight, in Circuit, Makati presented by Stages Production Specialist, Inc.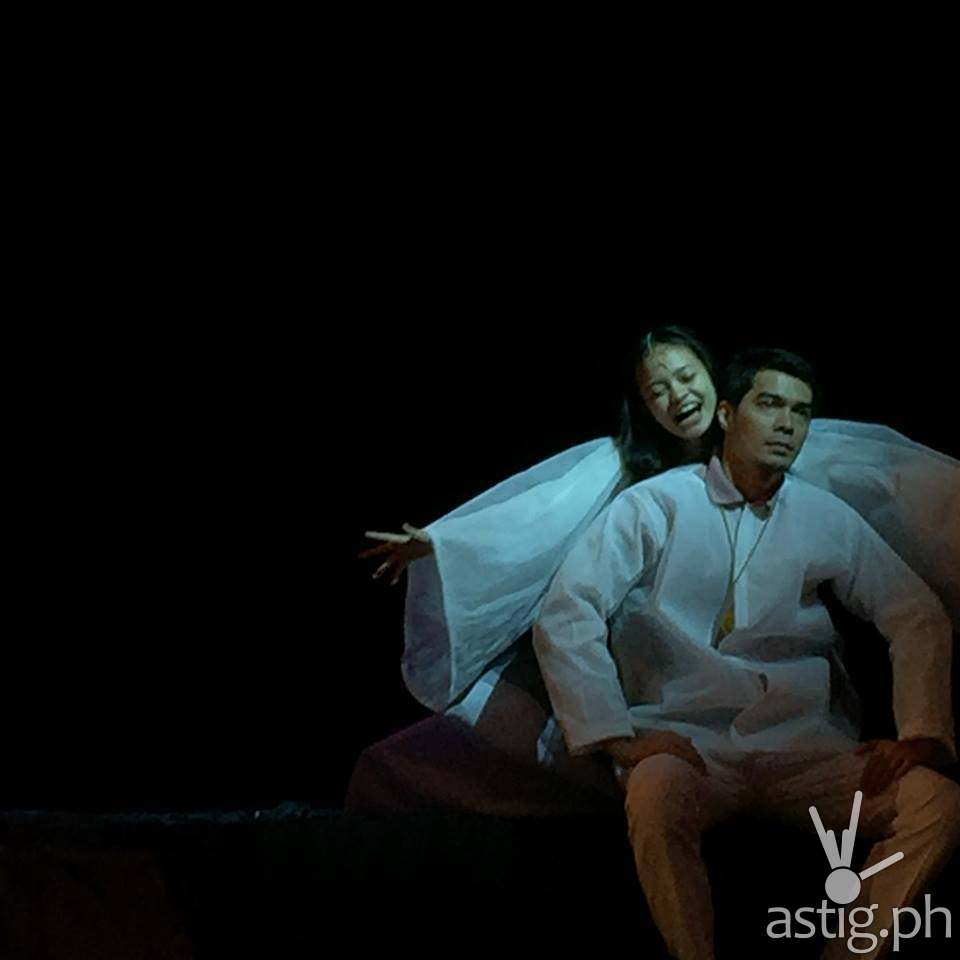 Musical Composer
Jeffrey Hernandez
Hernandez is a Composer, Arranger, Conductor and Music Director for various avenues of the arts. He was a Conducting Major at the University of the Philippines College of Music. He has also been Conductor and/or Music Director for multiple groups such as the Marikina City Chorale, the Kaibigan Children's Choir, Voices and Voices of Hope, and currently, the Philippine Educational Theater Association (PETA) Choir.
He is very prolific in the theater scene, having been nominated for multiple awards for his skills, namely PETA's 'D Wonder Twins of Boac (Nominated – 2013 PHILSTAGE GawadBuhay! for Outstanding Original Music and Outstanding Sound and Broadway World Theater Awards for Best Music and Musical Direction) , William (Nominated – 2011 PHILSTAGE GawadBuhay! for Outstanding Musical Direction), Ang Post Office (Nominated – 2010 PHILSTAGE GawadBuhay! for Outstanding Musical Direction), Puthou! (collaboration with PharePonleuSelpak- Battambang, Cambodia), Tanghalang Pilipino's Stage Show (Nominated -2012 PHILSTAGE GawadBuhay! for Outstanding Musical Direction and the 26th Aliw Awards for Best Musical Direction ), Dulaang UP's Adarna, Treehouse Production's Robin Hood the Musical, YAP's Hercules 12: An Emo Musical, Manila Ocean Park's Maiden of the Sea,  Buhay Kubo,  Paglaya Sa Tanikala,  Biktima, Film: American Influences on Philippine Cinema, Cross Currents: Journey to Asian Environments, and many others.
Currently, Jeff is a Senior-Artist Teacher at PETA. He joined the group through their core group, the Metropolitan Teen Theater League in 2002, and has since also appeared as a performer in PETA's Haring Lear, Noli at FiliDekada Dos Mil, AngKameraniMang Leon and Panaginip for Pinoy Wannabes, PalasyoniValentin, and ASL Please, to name a few. He is also currently a member of the Philippine Theater Actor's Guild.
So do not miss out on this rare musical which runs November 12-15 with shows at  1 PM/ 7 PM at the SDA Theater
De La Salle – College of Saint Benilde, 5th flr. School of Design and Arts Campus along Taft Avenue, Manila.
Photo Credit: Many thanks to Erickson dela Cruz