by Vince Andrew Lee
If peace of mind were to become a commodity auctioned to the highest bidder, what price would it fetch?
Three hundred and fifty pesos is what the Sweet Escape project of the Ateneo Mathematics Society believes this to be.  Through its two products, the "Netflix & Chill" Care Package and the "Korea in Your Area" Care Package, said project aims to provide its customers peace of mind and freedom from their troubles if only for a moment.
The Netflix & Chill Care Packageーwith its pillows, popcorn, chips and sweetsーcontains a suite of essentials for any binge-watcher of shows or series.  Coupled with a complimentary set of Netflix, anime and K-Drama show recommendations with every purchase, this is sure to put anyone at ease while indulging in relaxation for both the mind and the body.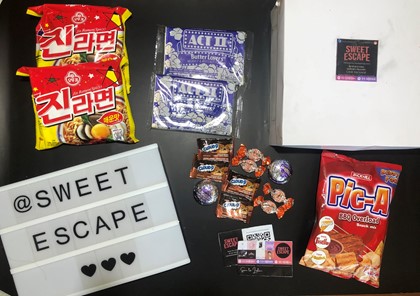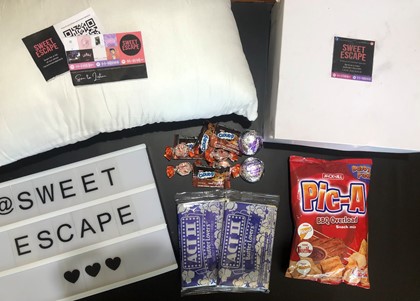 Meanwhile, the Korea in Your Area Care Package is a sure step forward in the aspirations of any K-Pop, K-Drama or K-Culture fan to completely immerse themselves in the culture.  Korean ramen, Korean chips and Korean coffee aside, the Korean face masks and the complimentary set of K-Drama and K-Pop show and song recommendations will transport anyone's senses of sight, touch, smell, hearing and taste from the present world of deadlines, lockdowns and stresses to the birthplace of their favorite shows and songs.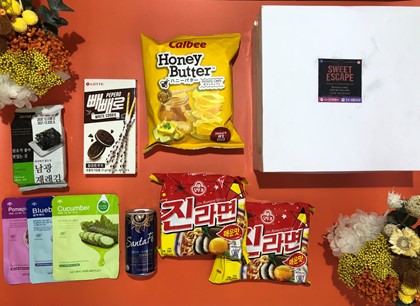 Anyone wishing to avail of peace of mind is encouraged to order via shopee.ph/amstoreadmu (Shopee) or http://bit.ly/SEOrder (Google Forms) until March 31, 2021 only.  More information about the Ateneo Math Society can also be found through their website: https://www.ateneomathsociety.org/.
Poster by Harvey Felipe and Ellyn Lee