This quarantine season is not an easy time for most Filipino families. Parents now juggle their work obligations while grappling with their new roles as teachers and playmates of their children.
The Philippine Educational Theater Association (PETA) provides families some options to help manage their home life while giving them a chance to experience theater from their own households.
The company recently introduced its Let's Get Creative Plus online workshop, with the Children's Theater Online pilot class opening this May 18. Participants ages 8-10 will engage in a 5-day online course which involves various creative activities that are hallmarks of PETA's pedagogy, such as creative movement, music exploration, visual arts, and improvisation. Moreso, children can safely socialize and interact with their fellow kids even in this time of physical distancing and quarantine.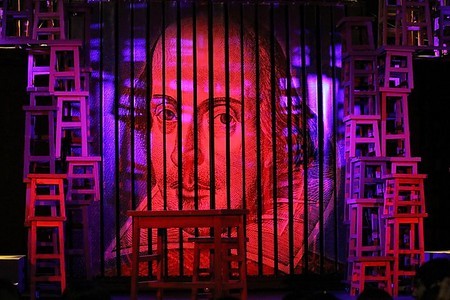 Alongside Let's Get Creative Plus, PETA continues the free iteration of the Let's Get Creative series on Facebook Live every Monday, Wednesday, and Friday from 3:00-4:00 P.M. Quarantined social media users of all ages are invited to participate in hour-long creative sessions on a wide variety of topics such as makeup application, music composition, improvisation, visual arts, crafts, and storytelling, among others, taught by PETA's roster of artist-teachers.
The quarantine and the threat of COVID-19 pose particular challenges that require deeper understanding. In line with this, PETA also launched Talk Tuesdays, a webinar series focused on the psychological effects of the COVID-19 pandemic, and other related topics.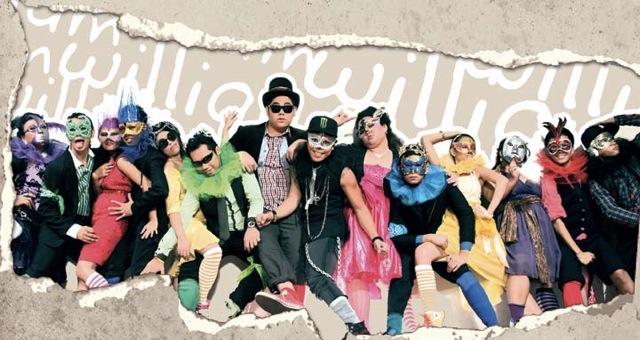 PETA also provides further opportunities for family bonding and entertainment through its Streaming and Storytelling Sundays. The company's rich vault of past productions is opened up and revived for the enjoyment of new audiences. Past livestreamed shows include beloved classics William and Mga Kuwento ni Lola Basyang.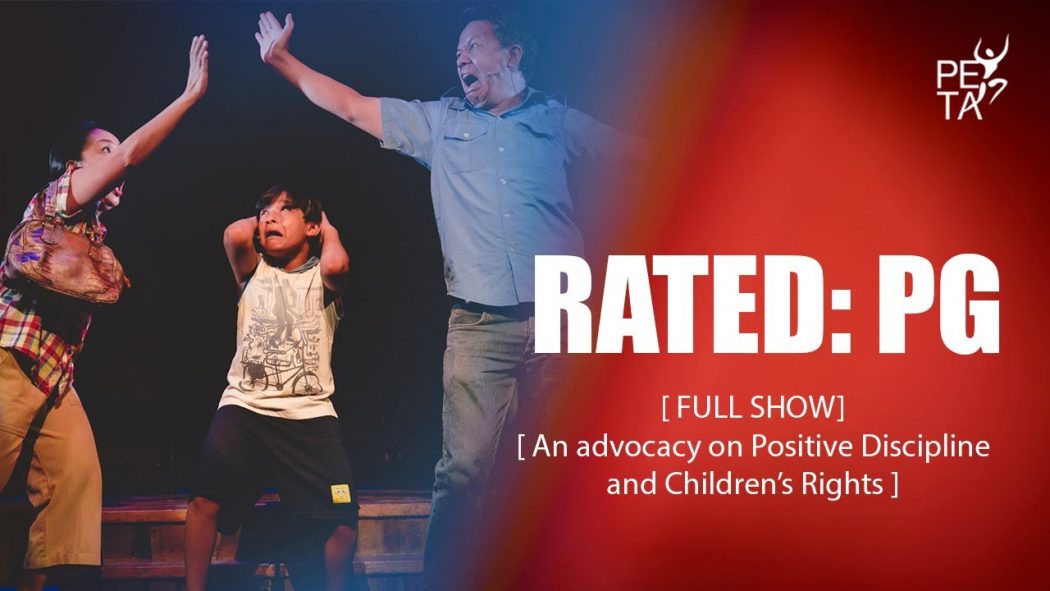 Last Mother's Day May 10, Sunday, PETA  livestreamed Liza Magtoto's Rated: PG, a play on positive discipline directed by Mae Quesada-Medina with music by Vincent A. De Jesus, featuring Stella Cañete. After the livestream on Facebook, shows are available on PETA's YouTube channel, PETA Theater Online.
Through these online efforts and more, PETA aims to uplift human connections during a time of isolation by bringing the theater's spirit of joy and community – from live to the virtual world – until the curtains rise for the Filipino people again.
You may find PETA on Facebook www.facebook.com/petatheater, Twitter and Instagram @petatheater, and YouTube www.youtube.com/petatheateronline.
Interested to enroll in PETA's Children's Theater online workshop? Find out more at www.bit.ly/PETAOnlineWorkshop, or contact Betita at  0926-406-6858.