We live near UP Town Center and go there every Sunday for family bonding and fun. We often eat lunch there.
My kids love Jollibee and McDonald's, but on that day, we decided to try something different. We went to Pinac restaurant to try its lunch buffet which was reasonably priced at P200 per head.
To our surprise, the food was great. What I love about this restaurant is the fact that it's not too crowded and many families dine there. From then on, Pinac became one of our favorite restaurants.
Crispy Pata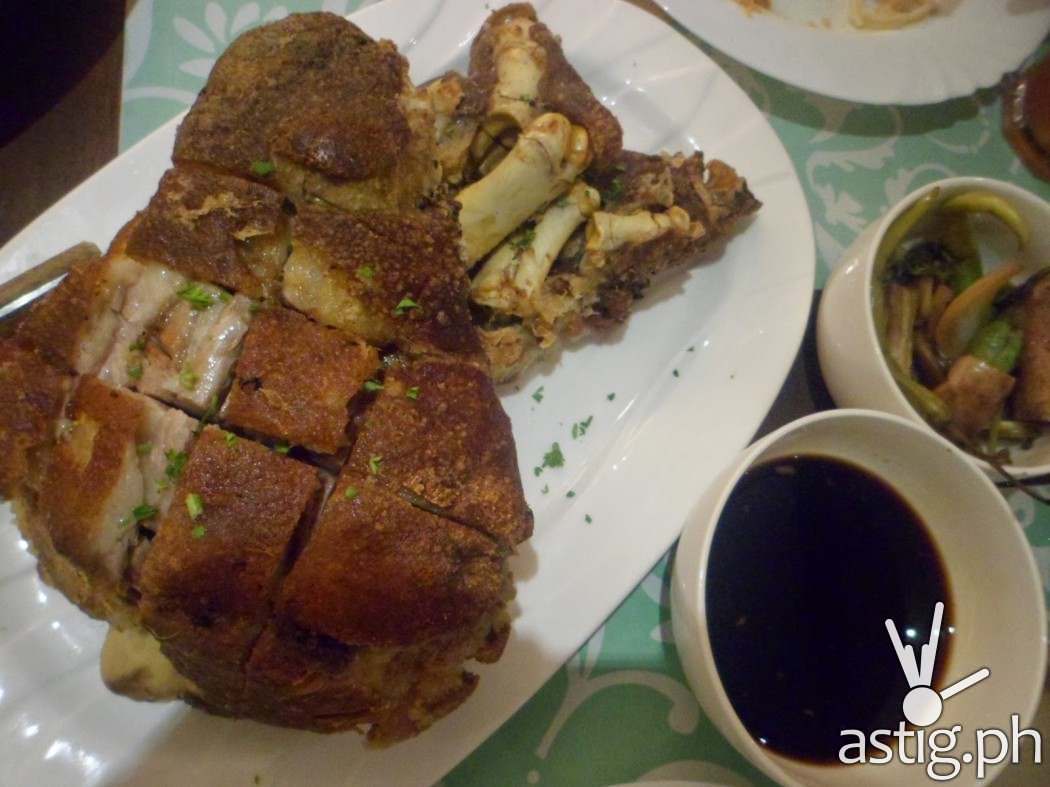 My kids' all-time favorite is Crispy Pata, boneless pork knuckles poached in aromatics for six hours, then deep-fried to perfection.
The Verdict: The meat was tender, while the skin was extra crispy. In short, a great dish!
Crispy Hito Balls, Mustasa at Buro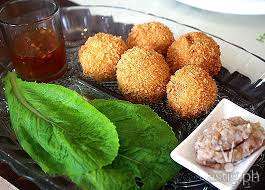 One appetizer that really stood out was the Crispy Hito Balls, Mustasa at Buro. This is made of shredded catfish coated in breadcrumbs and fried into small balls. This is then smeared with salty-sour buro (fermented rice) and wrapped in a mustasa leaf (mustard green) before being dipped in Pinac's vinaigrette.
The Verdict: This is an exquisite combination. It's amazing how they made catfish taste like tuna!
Fried Kesong Puti Ensalada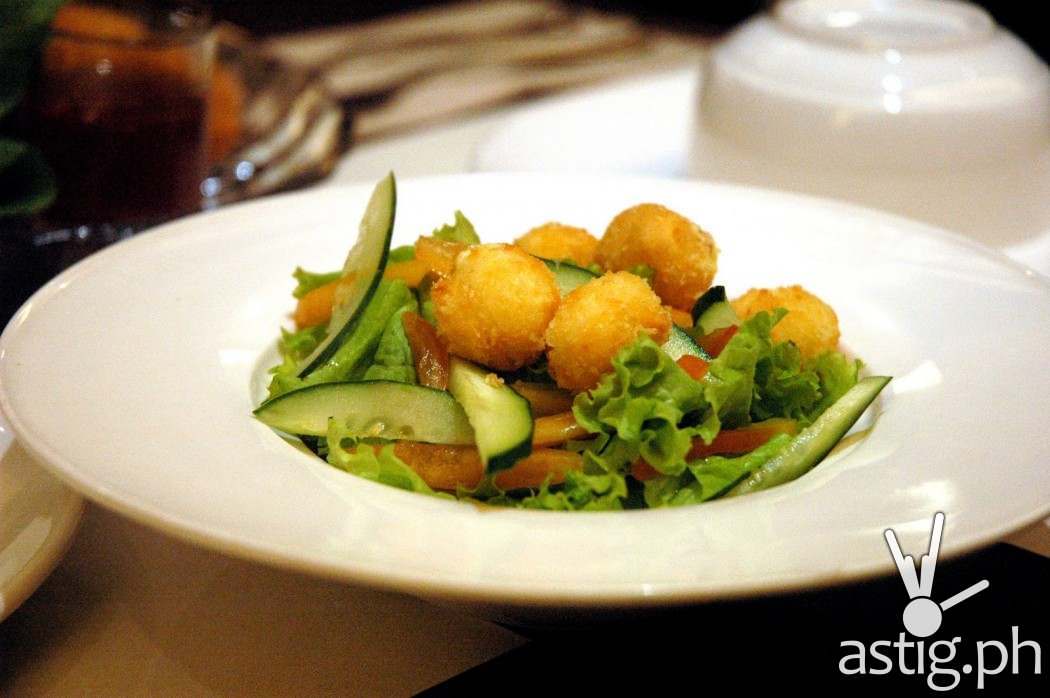 My favorite is Fried Kesong Puti Ensalada made of breadcrumbs, fried kesong puti (Filipino white cheese) balls, lettuce, cucumbers, and tomatoes with Pinac's signature vinaigrette.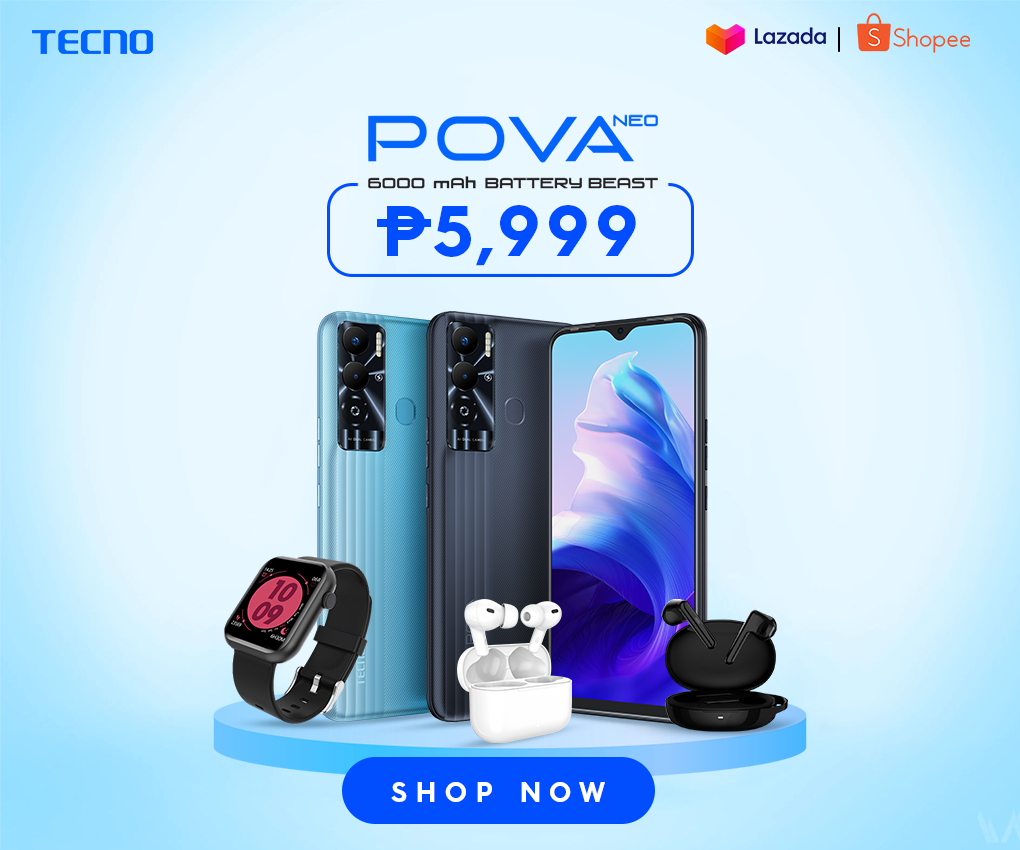 The Verdict: This is a light and refreshing salad that really makes the kesong puti balls taste good. A bowl of this dish really completes my day.
A year later, I met Angel Pelayo-Ty, the owner of Pinac. She explained that the restaurant serves the time-tested heirloom recipes of her grandmother that were passed to her mother and to Angel herself.
Pinac, she explained, is the Kapampangan word for swamp, particularly the Candaba Swamp in Candaba, Pampanga.
"We pay tribute to Candaba since this is where most of Pinac's fresh ingredients come from," she revealed.
Angel added that they keep updating their menu to make it affordable.
If you're hungry for good food, be sure to drop by Pinac at the second floor of the UP Town Center along Katipunan Avenue, Loyola Heights, Quezon City.