TAGUIG, Philippines – Pokemon Go will be FREE for 7 days when it becomes available in the Philippines. This is what Globe Telecom promised its subscribers at the launching event of the Globe Switch application at The Globe Tower in Bonifacio Global City on Thursday.
At the event, Globe showcased the Globe Switch app for Android, which allows users to control data usage at the application level as simple as hitting a "switch".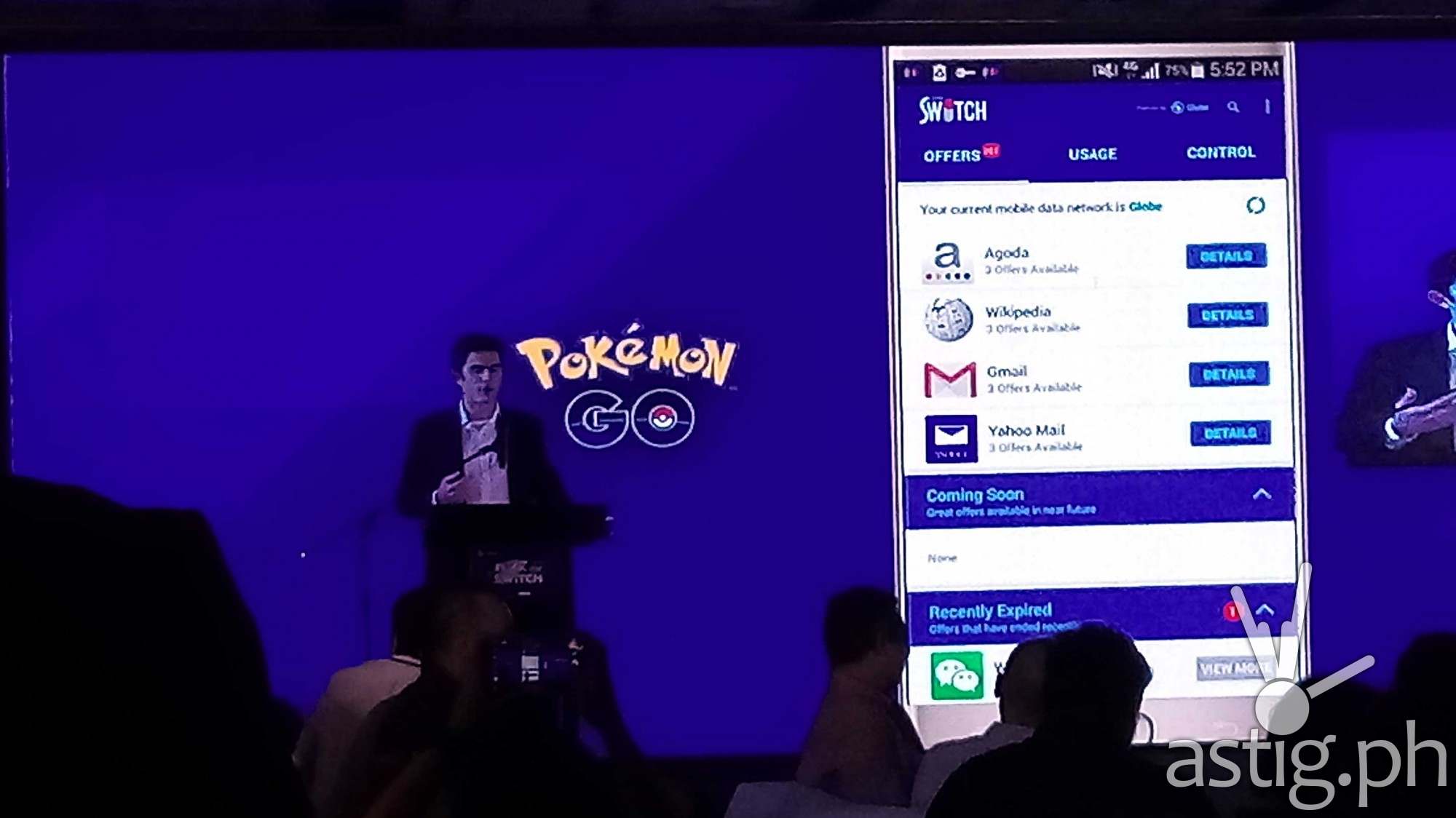 Currently, Android provides native data usage controls at the operating system level. Globe Switch takes this functionality further with more advanced features. Globe is also working to support iOS for iPhone and iPad users.
In addition monitoring and controlling your mobile data usage, Globe Switch allows its subscribers to enjoy application-based SKUs. For example, users can now a minimal fee to access very specific apps, such as Clash Royale, Viber, or Snapchat, without having to subscribe to a monthly data allotment.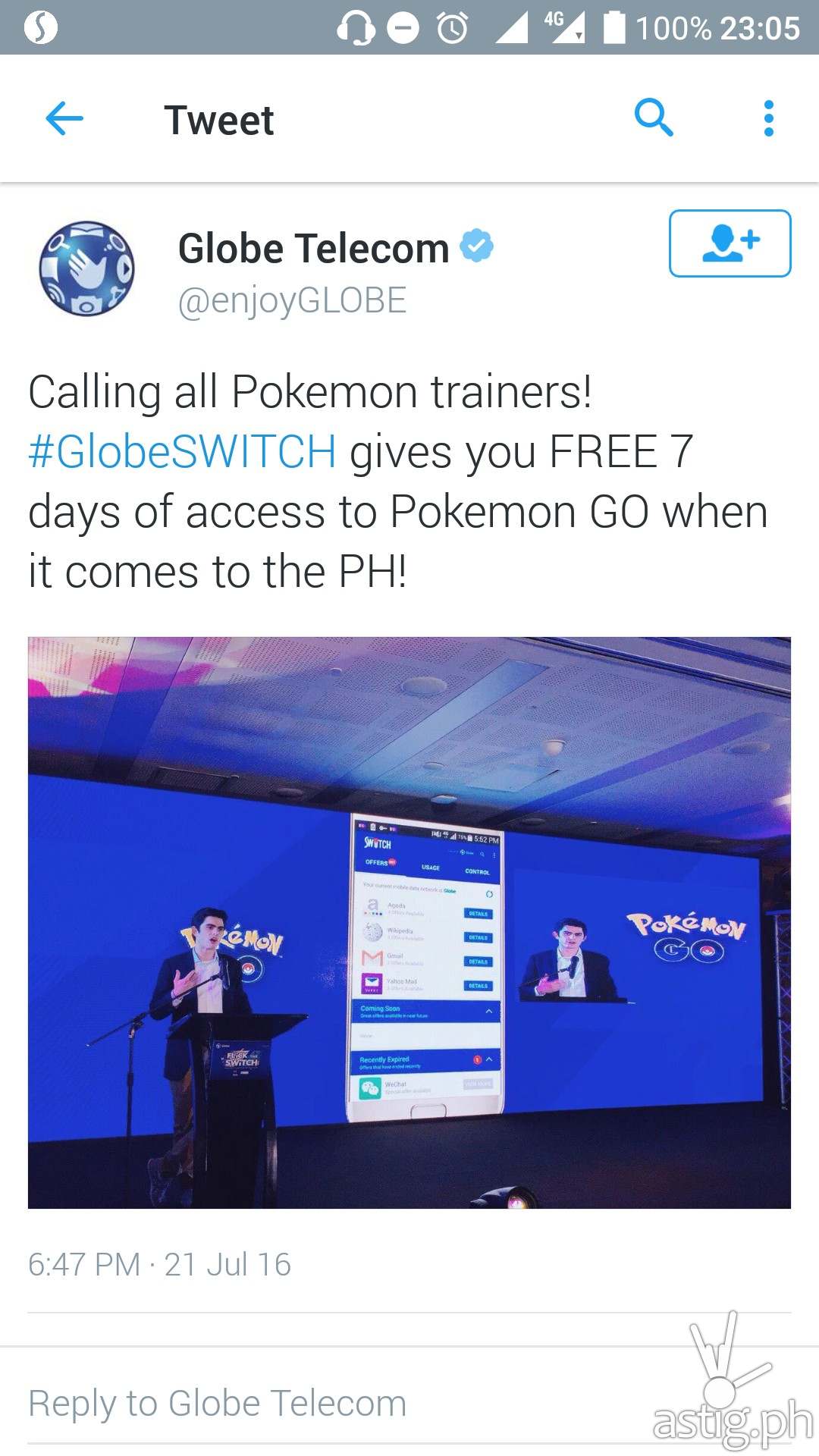 Because of this, Globe is able to stay on top of the operating system and provide application-specific data usage rules for the likes of Pokemon Go, which the company promised to give players 7 days of free gaming when it becomes available in the Philippines.
UPDATE (06-Aug-16): Pokemon GO Philippines is now live! Click here to read the official announcement from Niantic.