Rak of Aegis returns for its fifth run starting June 17. With a record-breaking count of over 200 shows, Rak is now the longest-running original Filipino theatrical production in history.
Now bigger and better, the fifth installment features the biggest cast ever with up to four sets of actors alternating in the lead and supporting roles.
To celebrate Rak 5.0, here are five things that make it a solid, must-watch production.
1. A plot that resonates with the times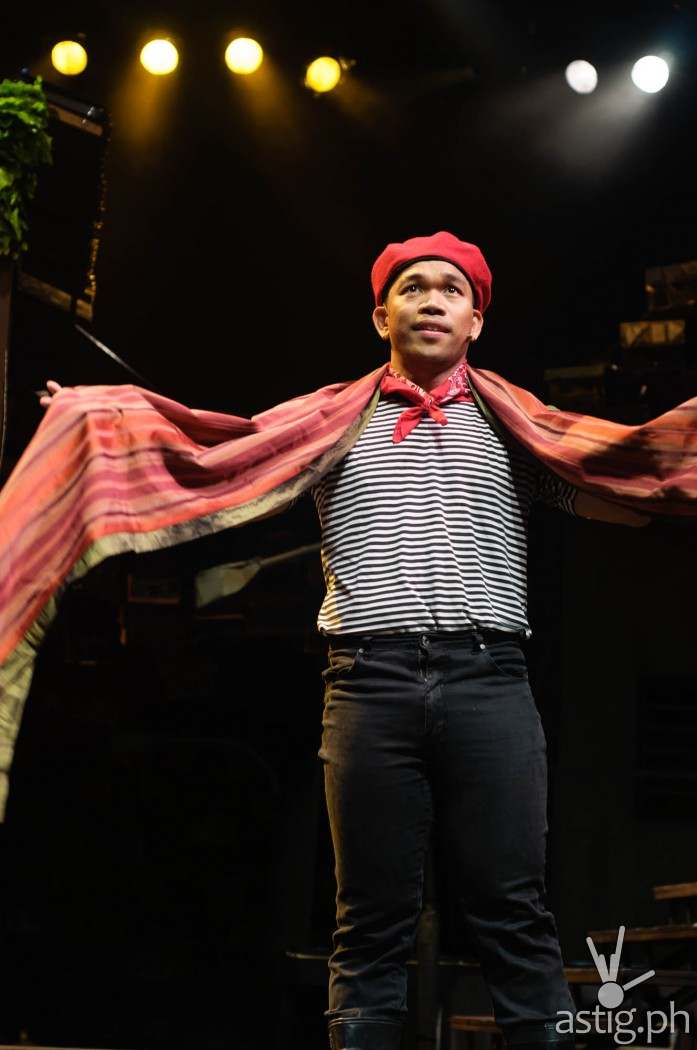 Rak is a story about the triumph of the Filipino spirit. We have been through tough situations in one form or another – from simple heartbreaks and money problems to bigger issues such as climate change and corruption.
Whether you are rich, poor, or a member of the burgeois, there is something in Rak that you will be able to relate to.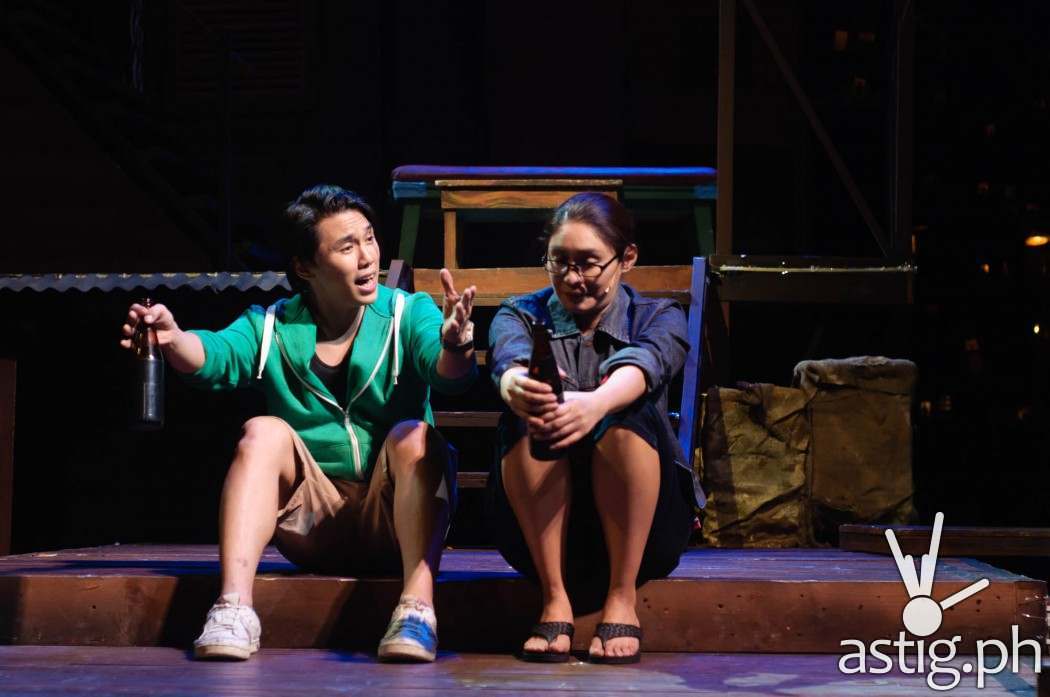 For some, it may even sting a little. Thankfully we can always count on humor to pull us through, and Rak has plenty of punchlines to remind us that at the end of the day, all is not lost.
If anything else, perhaps it is our resilience and our ability to stay optimistic in the face of adversity that makes us truly Filipino.
2. The cast is always evolving.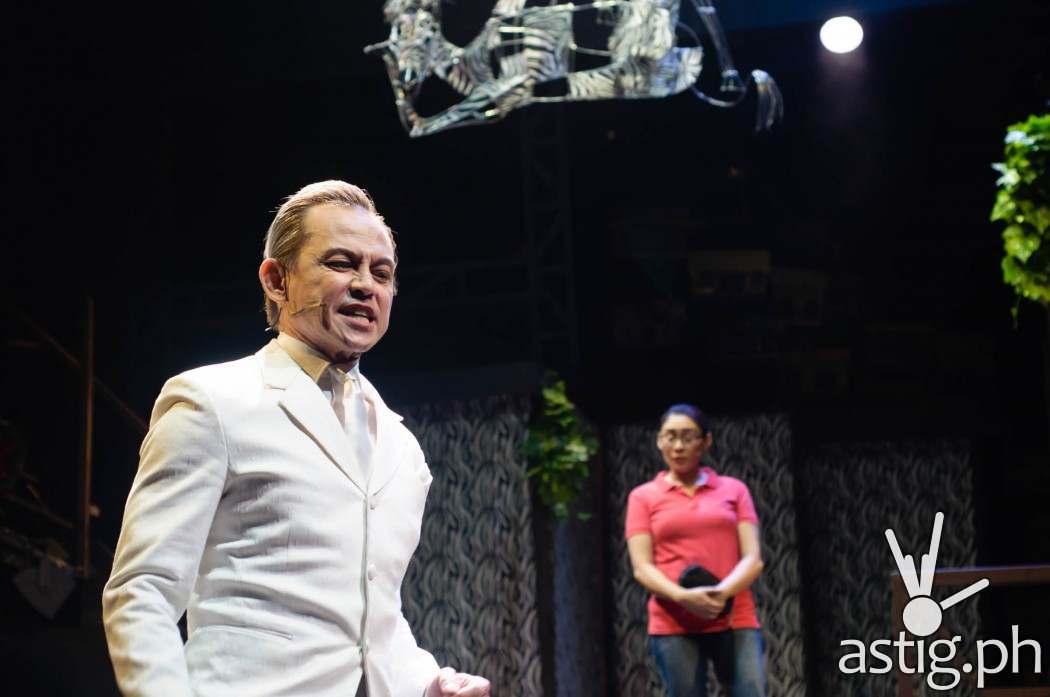 There is always something new, even for repeat viewings. Every cast has its own unique dynamic. So even if you watch Rak over and over you may end up with an entirely different experience every single time.
In Rak 5.0 there are four different sets of actors – do you prefer Renz Verano's husky voice over Robert Sena's operatic style? If you were Tolits, would you be Pepe Herrera, Benj Manalo, Jerald Napoles, or Joshua Bulot? Who is your favorite Aileen?
There are way too many reasons to see Rak of Aegis more than once, so tell us your favorites when you do.
3. Aesthetically pleasing – there is just so much to see!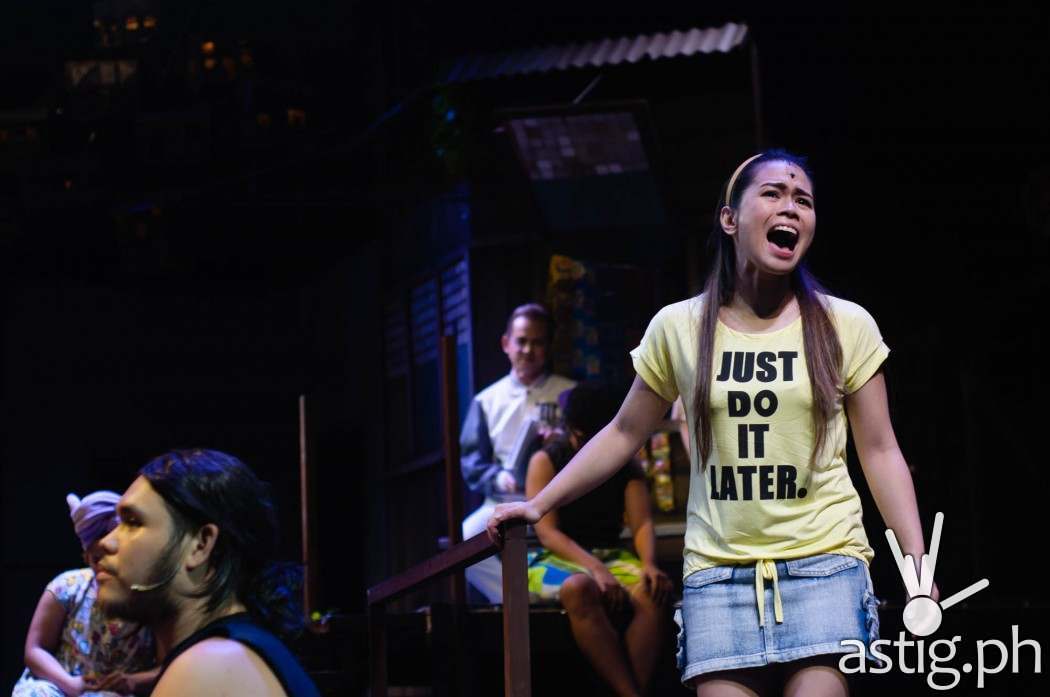 Rak of Aegis has one of the most versatile sets we have ever seen on stage, hands-down. There's just so much to see! From the detailed houses in the background to the costumes down to the dance sequences.This production has it all down to an art form.
This production has it all down to a world-class art form and it's not the pretentious kind but the down-to-earth kind that says "let's just have fun".
It's crazy how much atmosphere set designer Mio Infante and lights designer Jonjon Villareal manage to pack into a limited space! Like, when was the last time you saw a stage play with a river made with real water?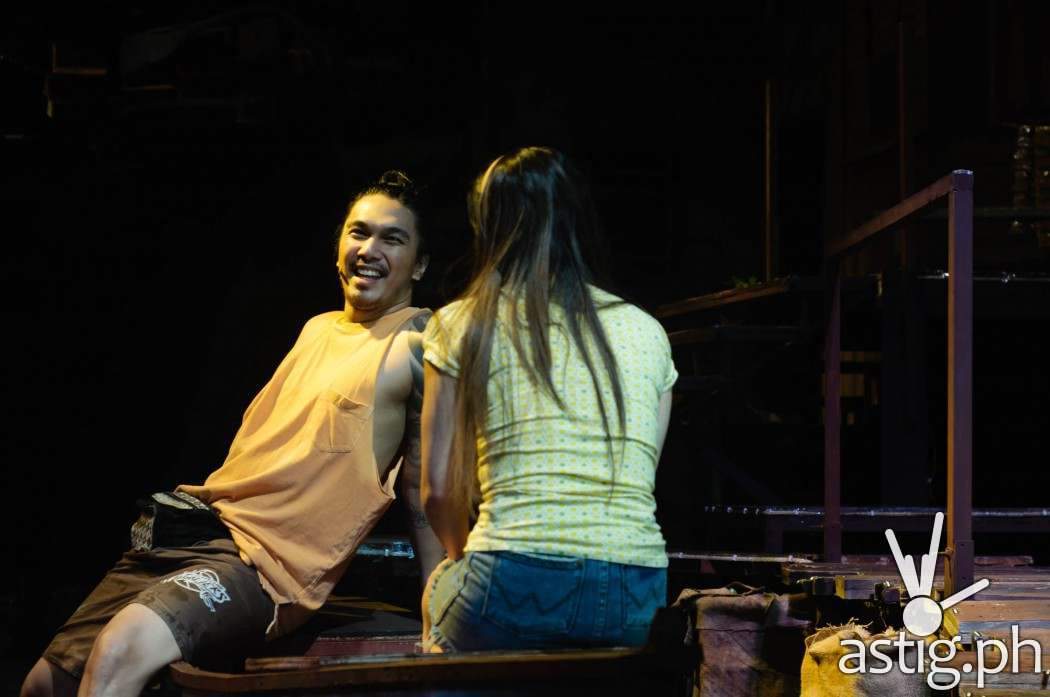 Then you have rain effects and an actual gondola that moves and Villa Venezia comes to life.
Let's not forget the fun parts such as the unique costume and shoe designs or even the pre-shot video sequences.
It is the small details that make the entire production realistic but at the same time exciting and aesthetically pleasing to watch.
4. The humor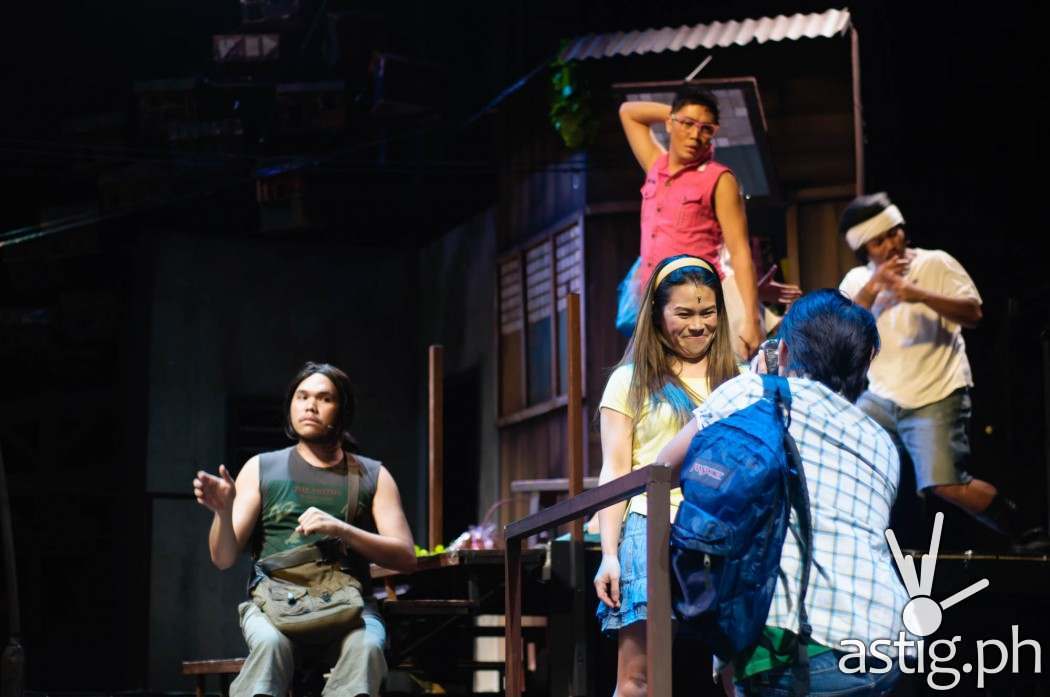 The best thing about Rak of Aegis is that it does not take itself seriously. Despite taking on serious issues, you can count on Rak's humor and light-hearted approach for entertainment value and to bring hope to those who need it.
To give you an idea of how crazy this production can be: they will even pull a member of the audience into the set, just like in comedy bars. Sometimes, you forget you're watching a theatrical production from PETA, the country's premier theatrical group.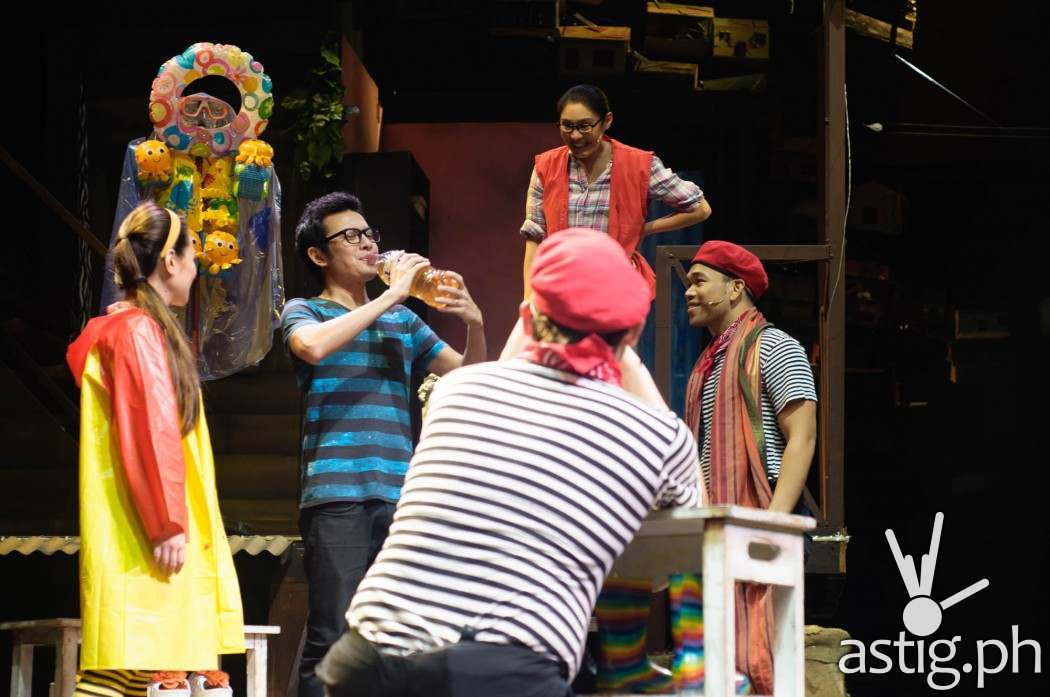 As a result, Rak can be very dynamic and spontaneous – which may yield some unexpected results: the audience gets soaked in water, microphones fall into the water, lines get buckled here and there. However, these are all taken by the audience with the same fun, light-hearted approach that the team gives the entire production.
Rather than criticism, members of the audience will laugh and play along.
Perhaps it's the amount of self-deprecation akin to Marvel's Deadpool movie that makes us more forgiving of whatever imperfections it may have.
5. Music that stands the test of time
Aegis Band released their first album in 1998, almost 20 years ago. We are surprised that even younger members of the audience can hum along to their tunes. Out of all their hits, the power trinity of Sinta, Halik and Ulan never fails to bring out the most "hugot" feelings out of the millennials in the audience.
The lyrics and harmony possess a unique quality that you just know it's an Aegis song, and Musical Director Myke Salomon does a great job of re-arranging them for the stage.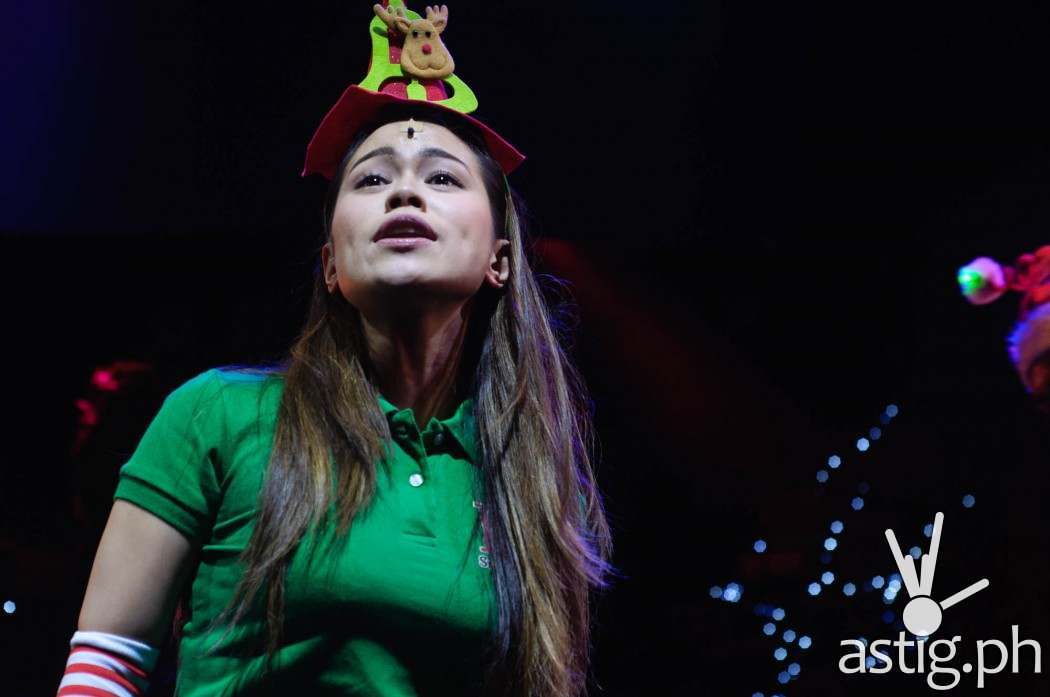 One such quality of Aegis' music is the constant belting of high notes or "birit" in Tagalog, so you need good performers who can hit those notes and perform a-la rock ballad / opera style. Thankfully you have world-class performers like Aicelle Santos, Kim Molina, Alisah Bonaobra, and Tanya Manalang interpret the music.
The music of Aegis draws us in and speaks to us, bringing us to an almost hypnotic, trance-like state. The musical performances are packed with so much emotion and energy that it never fails to deliver a powerful message – that we Filipinos are in touch with ourselves.
Perhaps the heart is what Rak of Aegis is all about, and that's why it's so powerful.
Rak of Aegis 5.0 is running from June 17 until August 28, 2016. Tickets are available via www.ticketworld.com.ph. For more information, contact PETA at 725-6244, 0917-5391112 or email petatheater at gmail.com.