Last November, Realme entered the Philippine market by launching the Realme C1, an affordable, entry-level smartphone that made waves during the holiday sale hosted by online shops Shopee and Lazada. They have since set their sights on higher ground, partnering with physical stores and branching out to offline channels while aiming for the top spot in the very competitive Philippine market.
READ: Realme C1 review: Entry-level king?
It has been two months since we reviewed the Realme C1. The new year has arrived, and it is time to take a look if it's still worth getting in 2019.
Hit play to watch our Realme C1 full review video!
What is Realme?
In case you've never heard of Realme before, they started out in 2010 as OPPO Real until May 2018 when they launched the Realme 1, their first product in India, as an independent company.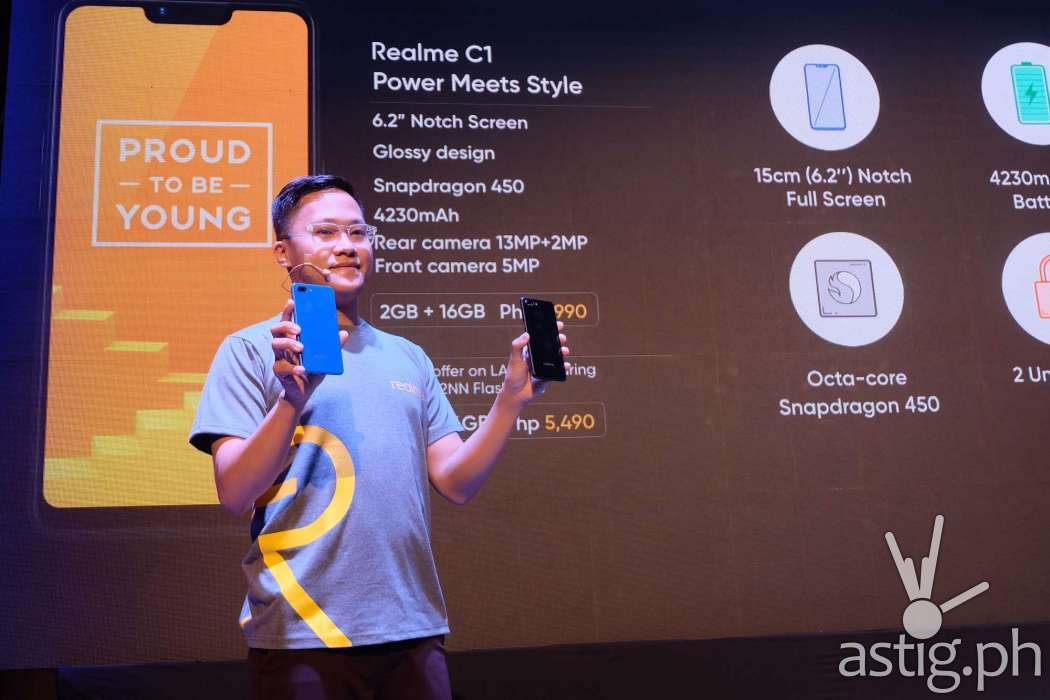 In December 2018, they entered the Philippine market, starting with the Realme C1, the brand's entry-level star.
The packaging is very simple: you get the phone along with a cable, charger, and a transparent case.
Realme C1 build quality
Upon holding the phone, the first thing you'll notice is the back, which is covered in glass, giving our blue unit a glossy, "wet look".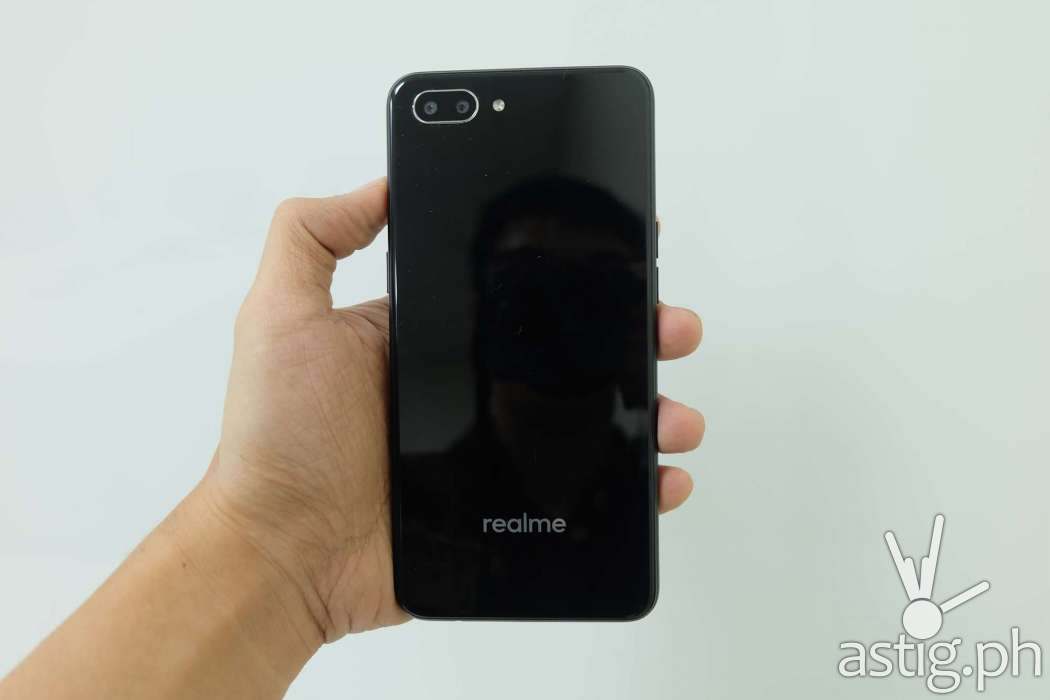 It certainly looks pretty if it weren't a major fingerprint and smudge magnet. Thankfully, it comes with a free jelly case.
The Realme C1 doesn't have wireless charging, so we're not sure if the glass screen was necessary, since it makes the phone more fragile and we kinda like our phones naked, but how about you – what do you think?
Notice that it also has a dual camera but there's an empty space where normally you'd normally expect a fingerprint sensor.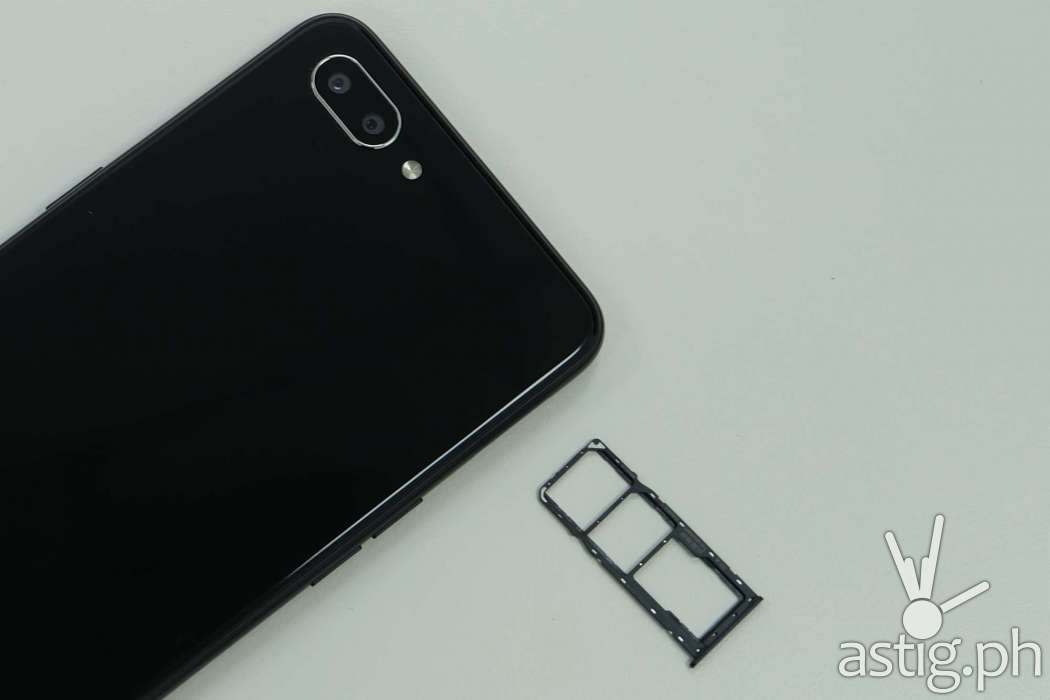 You get the standard physical buttons – a volume rocker and a power button, as well as a triple-slot tray that can take two Nano-sized SIM cards and a microSD card to augment your built-in storage.
Realme C1 display
Moving to the front, we find a 6.2-inch screen with curved corners and a notch – pretty much the standard 2018 design. Gorilla Glass 3 and a pre-installed screen protector are nice additions that make it more resistant to scratches and breakage.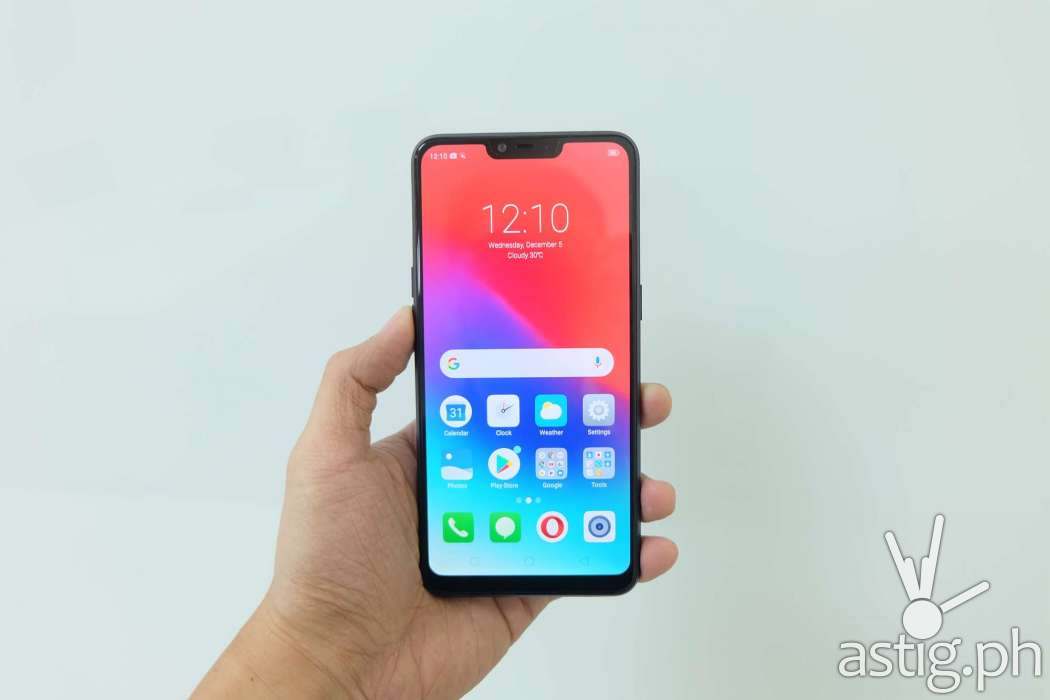 OPPO smartphones have always had good display panels, and Realme C1 is no exception. The colors are sharp and vivid. Viewing angles are decent, and our unit does not appear to suffer from any bleeding issues. The screen is bright, though it struggles a bit under direct sunlight.
Oh yeah, it also has a headphone jack. Take that, apple!
Realme C1 performance
Realme C1 runs ColorOS, a modified fork of Android 8 (Oreo) developed by OPPO. Given that it only has 2 Gigs of memory it's not surprising that the phone can feel sluggish after some time.
Still, the Snapdragon 450 processor handles the essential tasks like a pro. Calls were clear, and we were able to browse the web and open several tabs without any issues.
It easily handles heavy applications like Facebook and Waze, but do take note that the C1 only supports the 2.4GHz WiFi frequencies, so you won't be able to connect to the faster, 5GHz networks.
Keep in mind that this is an entry-level phone. As long as it has all the basic items like 4G, WiFi, and GPS, I think we're good. We think those are the top functions, followed by the ability to take decent photos and of course, casual gaming.
Realme C1 gaming
Speaking of which, we installed several of the more popular games such as Mobile Legends, PUBG, NBA 2K18, and Ragnarok M. The Realme C1 handled them pretty well, but don't expect amazing frame rates without lowering your graphics settings.
Realme optimizes gaming performance through "Game Space", a feature we've already seen in OPPO's phones last year. It does things like allocating system resources for a smoother gaming performance, as well as blocking of calls to prevent them from interrupting your gaming sessions.
Loading screens can also take a while though, after all, we're only limited to 2 Gigs of RAM, and this was especially noticeable in games like Pokemon Go which took a while to load.
However, our main gripe is storage space – at 16 Gigs, we managed to install around four big games before running out of space.
Realme C1 photography
Moving on to photography, the dual camera takes decent photos overall, though it really struggles when shooting indoors or taking night shots. You have to try to be very still, take multiple shots, cross your fingers, and hope that at least one of them comes out looking sharp.
Here are some sample photos – see for yourself and tell us what you think in the comments section below!
Realme C1 battery life
When it comes to battery life, the Realme C1 managed to last us more than a day, making it a very power-efficient device.
Bottomline: Is the Realme C1 worth buying in 2019?
Taking everything we've said so far, the Realme C1 comes with the essential features of a 2018 smartphone: big screen, dual cameras, and an excellent battery life. The biggest takeaway is that it manages to offer all of this at a very attractive price – as in, 5,999 PHP in the Philippines.
At that price, it's almost a no-brainer for anyone who can live with a phone that doesn't necessarily have to be the fastest or take the prettiest pictures.
They can be light users like your parents, aunts and uncles, or even your grandparents.
If you already have a better phone, the Realme C1 would make a good mobile hotspot or a cheap backup for those times when you run out of batteries on your main phone.
Those are just our thoughts – maybe you have other ideas, let us know in the comments section!
Realme C1 specifications
Screen: 6.2 inches 1520×720 pixels IPS LCD
SIM: dual-SIM (nano-SIM, dedicated slots)
OS: Android 8.1 (ColorOS 5.1)
Chipset: Qualcomm Snapdragon 450
CPU: Octa-core 1.8 GHz
GPU: Adreno 506
Memory (RAM): 2GB
Storage (ROM): 16 GB
Expansion: microSD (up to 256 GB)
Camera (rear): 13 MP f/2.2 + 2 MP f/2.4, 1080p video
Camera (front): 5MP f/2.2
Battery: 4230 mAh
Wi-Fi: 802.11 b/g/n
Colors: Mirror Black, Navy Blue
Price (Philippines): P5990 (~114 USD)