realme GT Neo 3 finally makes its Philippines debut on July 28, more than four months after first coming out in China (March 22) and three months after India (April 29). We now only have 3 days away from August, and other similar products are already available in the market.
While it may be late to the party, realme's latest flagship has a few things going on for it that makes it hard to ignore.
Watch the unboxing and hands-on video at the TechKuya YouTube channel, or read on for the review.
Display, design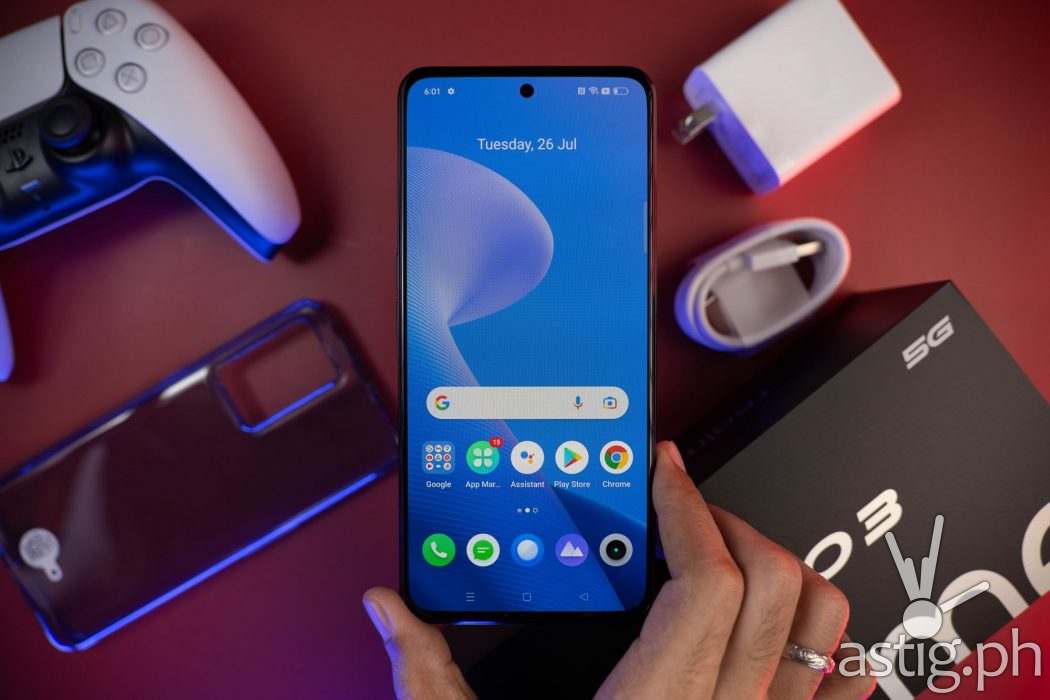 Starting with the design, the realme GT Neo 3 immediately distinguishes itself from everything that came before it by finally shifting to a centered punch hole notch and what is probably the thinnest chin on a realme phone by far.
As a result, its top edge is visually symmetrical to the bottom edge. It may be a small (literally) bit of detail, but it is one of those details that you pick up on that you immediately associate with flagships.
Product designers have also increased the screen size, pushing closer and closer to 7-inch territory at 6.7 inches.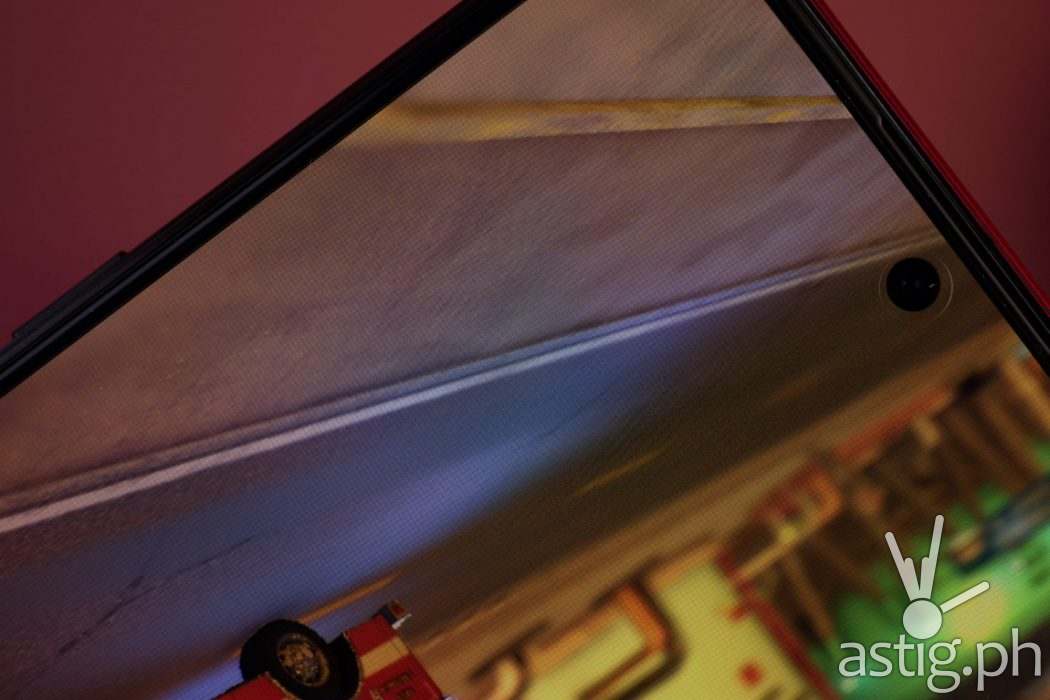 Now all of this would have been really awesome if we also had the best display panel available, which would be Super AMOLED. That would have really screamed flagship, but we can certainly can grow accustomed to its 120Hz AMOLED panel with an under-display fingerprint scanner.
The phone's dual SIM slots takes two nano-sized SIM cards, but it doesn't an expansion card slot, which may turn off some users who need more than 256GB of of storage.
Like most flagships, it does away with the 3.5mm audio jack, though it comes with stereo speakers.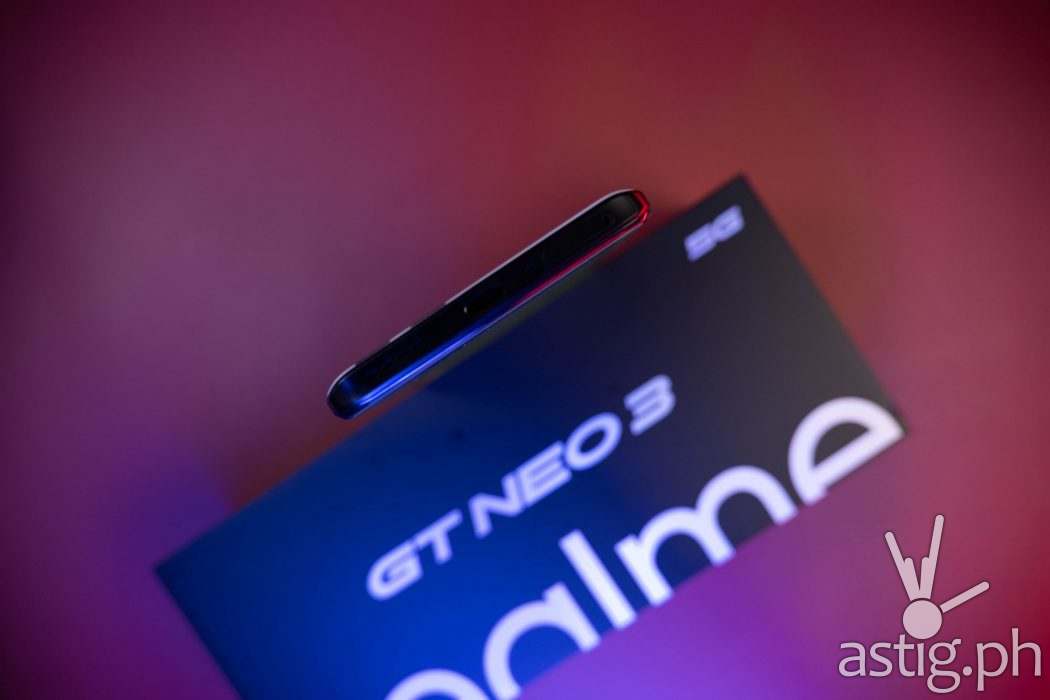 realme is also trying to shake things up by featuring a sporty rear panel design: you see two stripes, you immediately think "speed". This look was popularized by racing cars, and it's clear from the GT branding and the names of the colorways that it is what they were aiming for: Plain Black (Asphalt Black), Silverstone White (Sprint White), and Le Mans Blue (Nitro Blue).
The design team didn't really just splash two stripes and call it a day: the material used for its rear panel is also something that they clearly put thought into. We love how the matte finish feels and how it resists smudges and fingerprints.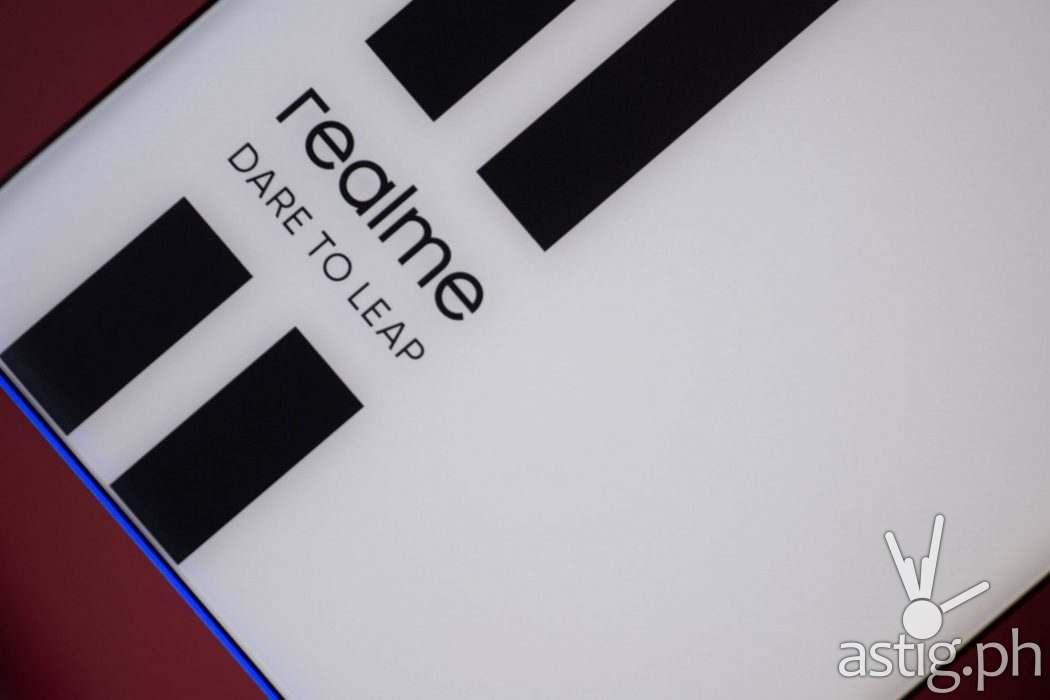 We also love how the metal (aluminum?) used for its chassis had a matte black finish.
Another small detail that we appreciate is the textured power button. It's not something you normally find on phones, but we felt that is was really thoughtful.
We're not sure if this aesthetic would stand the test of time, or that it would appeal to the majority, but we certainly appreciate the fact that realme is trying something different.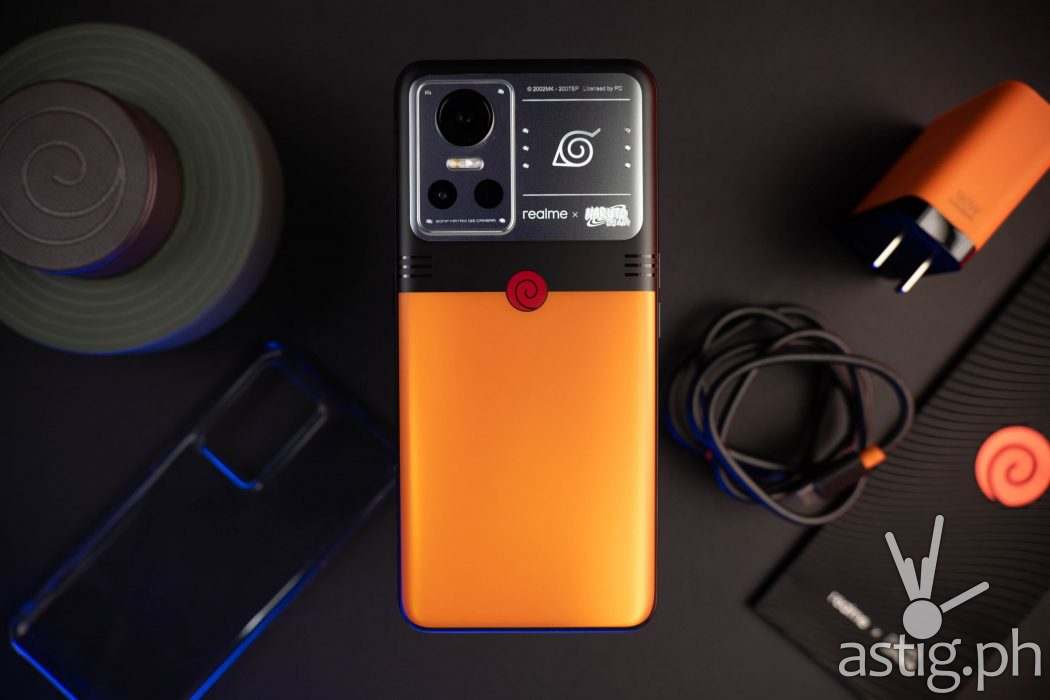 You may have even heard about the Naruto Edition being sold exclusively right now in China. We thinnk it shows the level of commitment that the team is putting into standing out. Considering the size of Naruto fan community in the Philippines, we are hoping the company could seriously consider bringing it to the country.
Would you buy the realme GT Neo 3 Naruto Edition if it came to the Philippines? Comment and tag realme Philippines, let's see if we can convince them!
Performance, benchmarks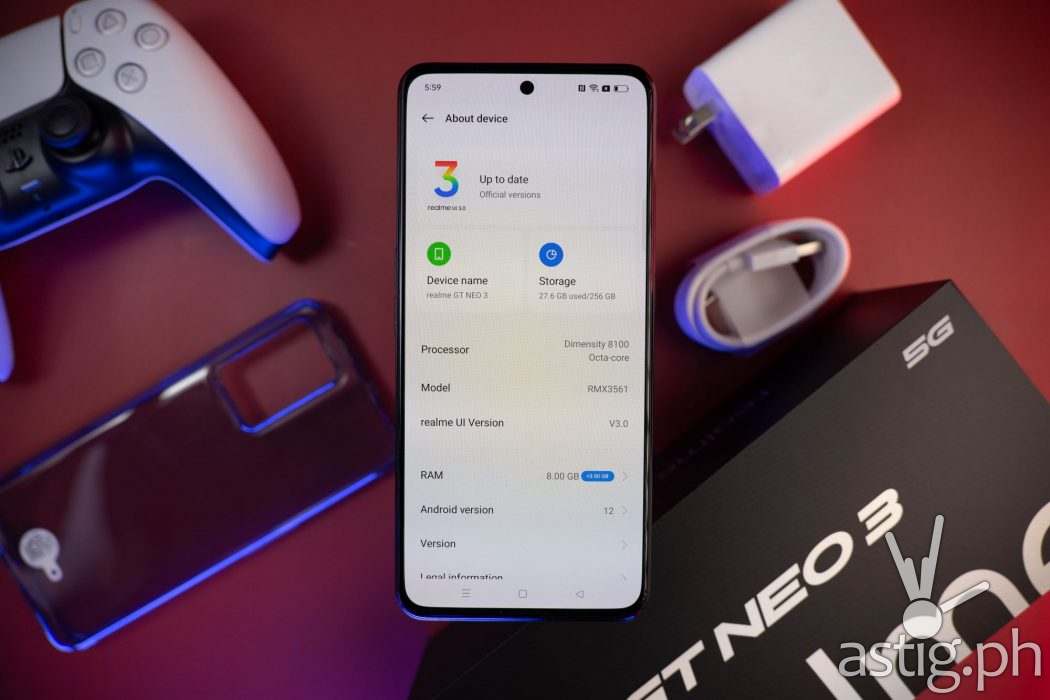 Does the realme GT Neo 3 live up to the racing theme in terms of performance?
Well, the 5nm MediaTek Dimensity 8100 5G chipset ranks below the flagship MediaTek Dimensity 9000 Series in performance, but it is certainly no slouch, scoring above 800k in our internal tests.
During our test, temperatures rose by 7.3 degrees Celsius, and initially, we expected it to be lower … until we realizedd that the phone started from an idle temperature of 27.6 degrees Celsius!
Most phones that we've benchmarked typically start at aroundn 34-38 degrees Celsius and end up north of 40 degrees, so for the realme GT Neo 3 to stay below 35 degrees Celsius was a huge "wow" moment.
realme calls their advanced thermal management system "Stainless Steel Vapor Cooling System Max", which is a mouthful, but it is supposedly realme's largest cooling area so far. Composed of 9 layers, the system also uses what they call "Diamond Thermal Gel", apparently 50-60% better at dissipating heat compared to standard thermal gel.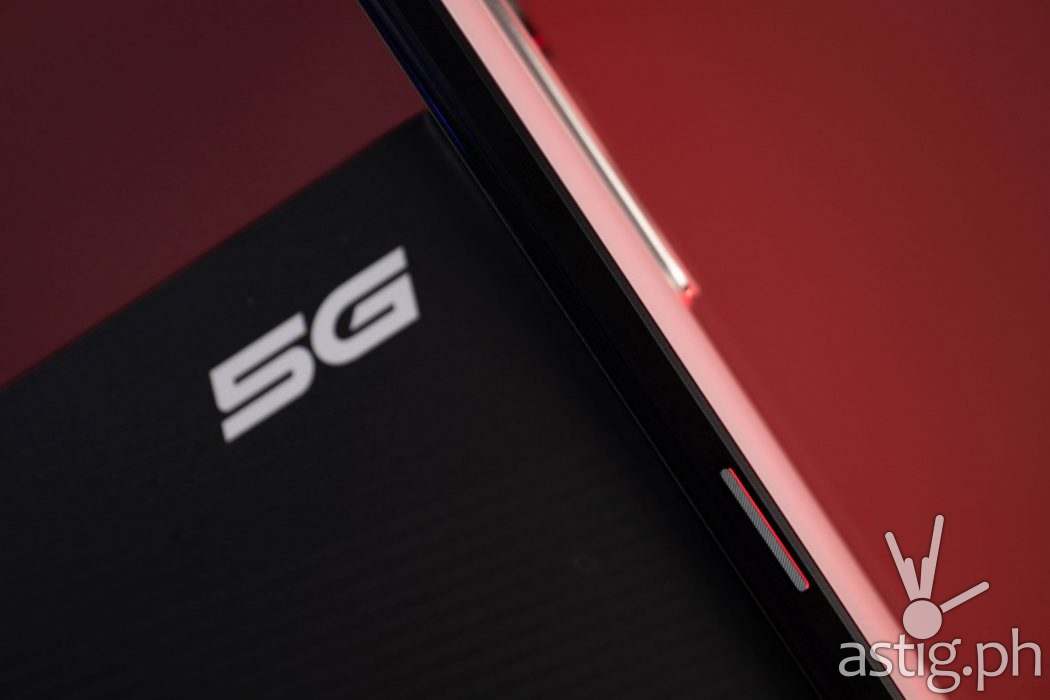 The official website boasts a reduction in core temperatures of up to 19 degrees Celsius, and we suspect that this thermal management system has a lot to do with keeping idle temperatures at 27 degrees.
In addition to having a solid CPU, the phone comes with 8GB of LPDDR5 memory and 120Hz refresh rate. LPDDR5 is the fastest in current-gen phones, and 120Hz means buttery smooth Android 12 user experience. It also packs realme UI 3.0 out of the box, a mature and robust system that delivers one of the best user experiences on Android.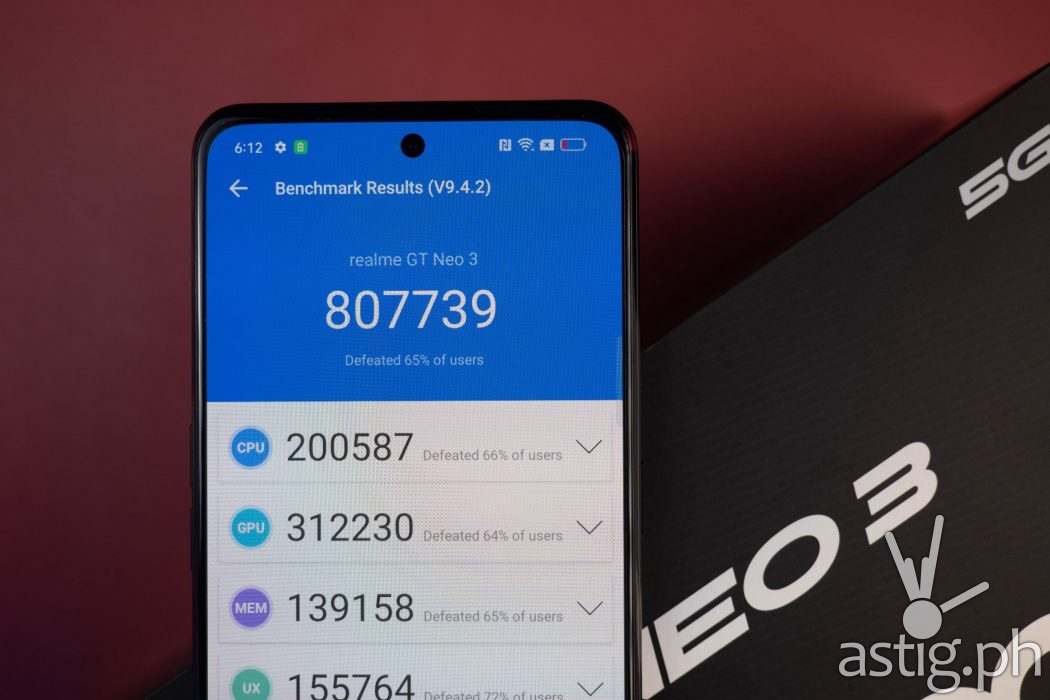 Benchmark-wise, Mediatek Dimensity 8100 beats the Snapdragon 8 Gen 1 in CPU performance but trails behind in 3D performance. Memory and 2D performance is comparable, but overall, the realme GT Neo 3 slightly outperforms late 2021-early 2022 flagships, scoring 800K in AnTuTu, 14616 points in PCMark, and 16062 points in PerformanceTest Mobile.
Needless to say, not once did we feel the phone struggle the entire time. We got the 5G flagship experience that we wanted and more.
Entertainment, mobile gaming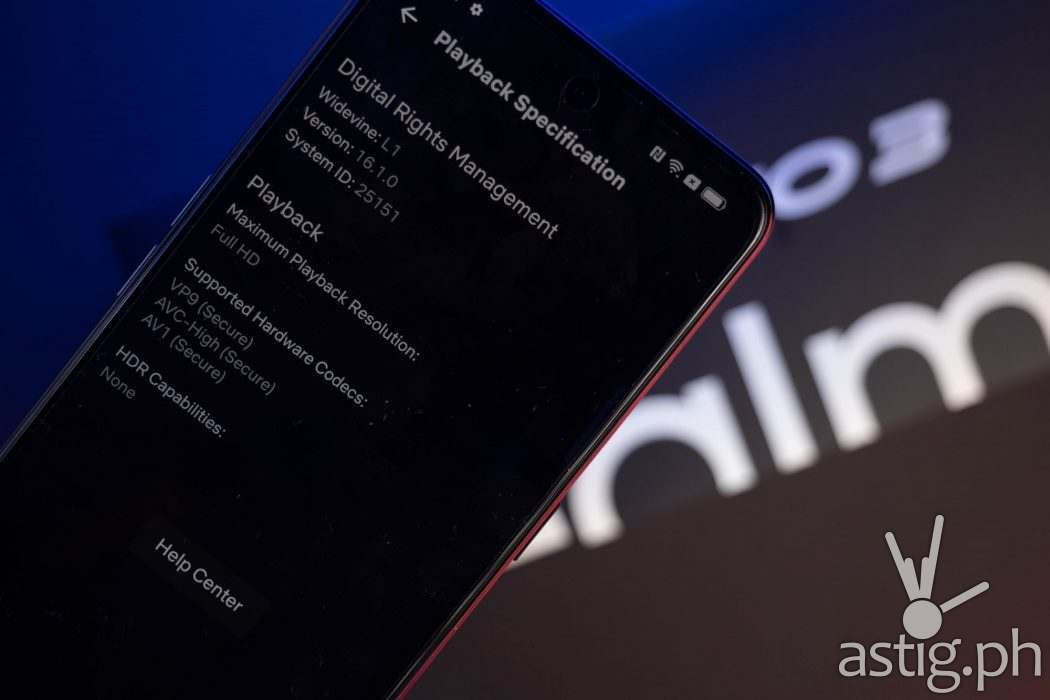 When we say "more", we're talking about that big, vivid AMOLED screen and dual stereo speakers, which plays really well when consuming media and streaming content. We love how we can just enjoy our favorite show at the end of the day and unwind.
By the way, the realme GT Neo 3 does not support HDR playback on Netflix despite having an HDR-capable panel. It works on YouTube though.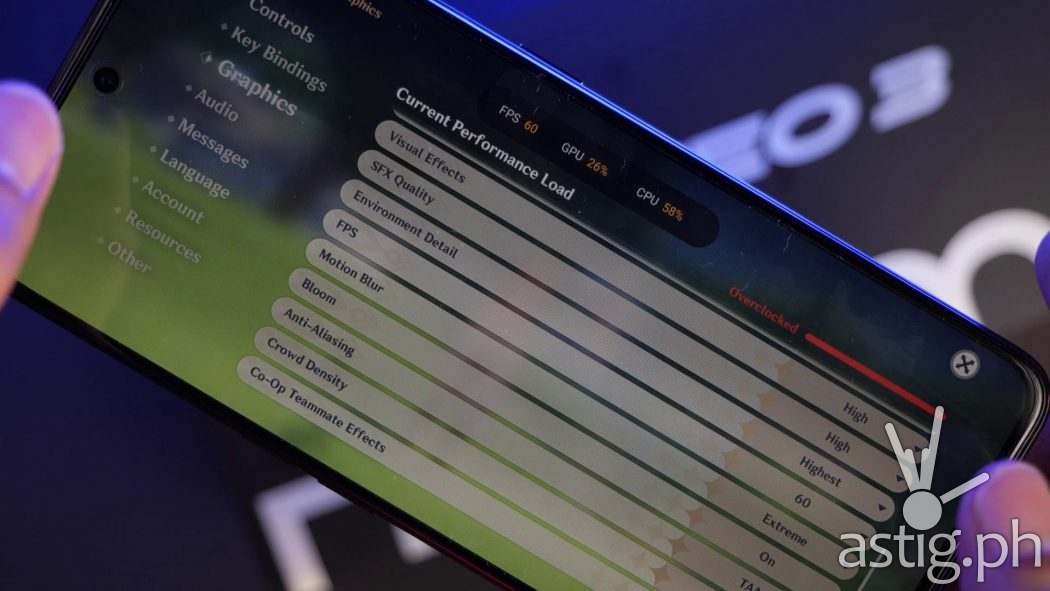 Needless to say, mobile gaming is a joy thanks to its very beefy Mali-G610 MC6 GPU.
We threw everything that we could at the realme GT Neo 3 trying to find its limits. Diablo Immortal only allowed us to go up to High, but frame rates were stable at 60FPS. Performance on Genshin Impact exceeded our expectations – we were able to push it to the highest graphics settings, and it only dipped below 600 when things go crazy or there's a new area that is yet to be buffered in memory.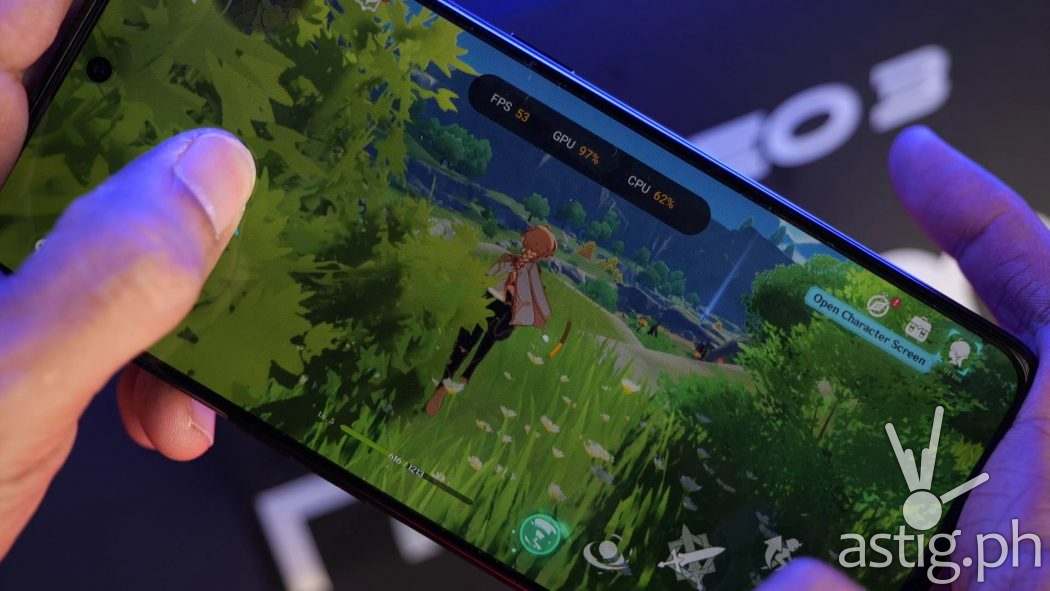 At stock settings it's almost as good as Snapdragon-powered flagships, but if you ever needed that extra push, the realme GT Neo 3 can be tuned by going into GT performance mode, which optimizes the system for gaming.
Do you know if there's any game out there that we can use to try to push this phone to its limits? Drop the title in the comments and we'll see if we can test it for you.
Camera, content creation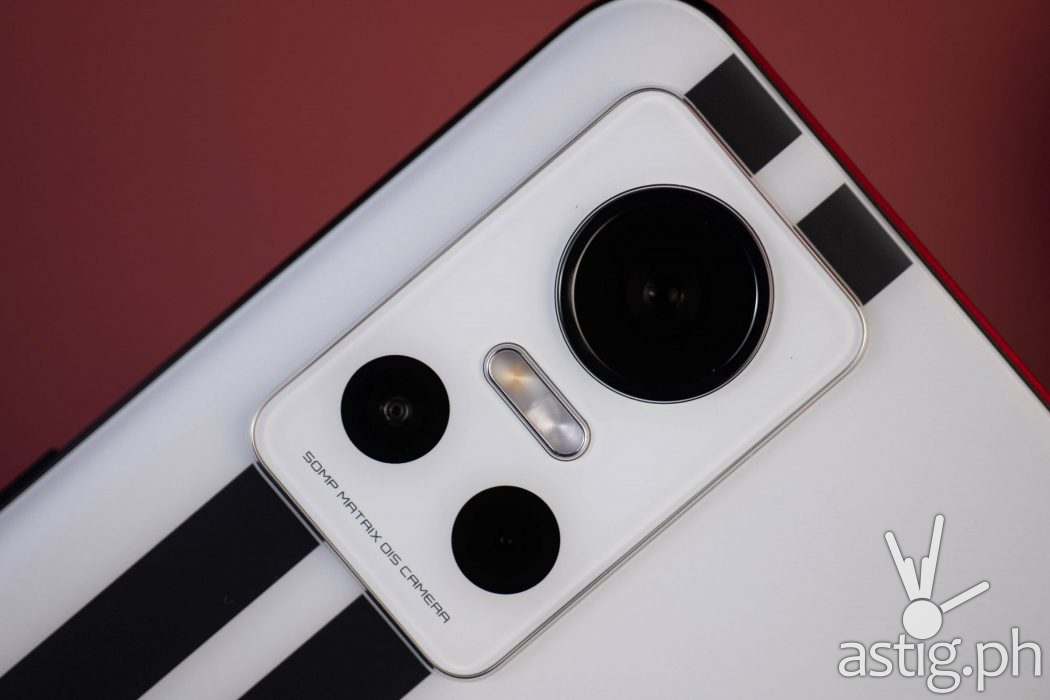 After falling in love at first snap with with the 50MP Sony IMX766 OIS (optical image stabilization) sensor when we reviewed the realme 9 Pro+, so we were elated to find it on the realme GT Neo 3. In fact, the entire system appears to be the same, along with the 8MP ultrawide, 2.4MP macro, and 16MP selfie cameras.
It's a smart move: No need to reinvent the wheel, but the flipside is that it also inherits the same limitations as before.
Our main gripe is that the white balance is woefully inconsistent that a slight change in scenery could almost guarantee that two photos taken on the same camera would not be color matched.
Also, the color science between the different camera systems needs to be more aligned.
For example, if you take one shot with the main camera and immediately take another with the ultrawide camera, we expect that the only difference would be the zoom or field of view.
Instead, we get two photos with completely different color grading. I don't believe it would bother most users, but check out the samples and see for yourself:
We were also hoping to find the light painting options under Street Mode that we grew to love in the realme 9 Pro+ but alas, it seems that feature remains exclusive to the 9 Pro+.
In general, we had a lot of fun shooting with the 50MP main sensor mainly because it didn't demand too much light in order to take decent shots. The OIS comes in really handy considering we spend a majority of our time indoors ever sincec the COVID-19 pandemic started.
realme GT Neo 3 camera test (front) 1080p30 sample video:
realme GT Neo 3 camera test (main) 1080p30 sample video:
The camera system holds up well in videos – in general, the cameras were able to take in sufficient details even while indoors with nothing but natural light, though the 16MP selfie camera needs to bring the highlights under control as you can see in our sample video.
For the more serious content creators, the stock camera app comes with Movie mode which lets you control settings such as white balance and ISO. It also has a level meter that you can use to ensure that your scene is properly framed and aligned in parallel with the ground.
Battery life, fast charging
realme GT Neo 3 packs a 5,00mAh (typ) battery divided into two modules charging at 80W using SuperDart technology. The official website boasts charging speeds of up to 50% in just 12 minutes, which is already insane but guess what: the realme GT Neo 3 Naruto Edition exceeds this, doubling it with a 160W charging brick!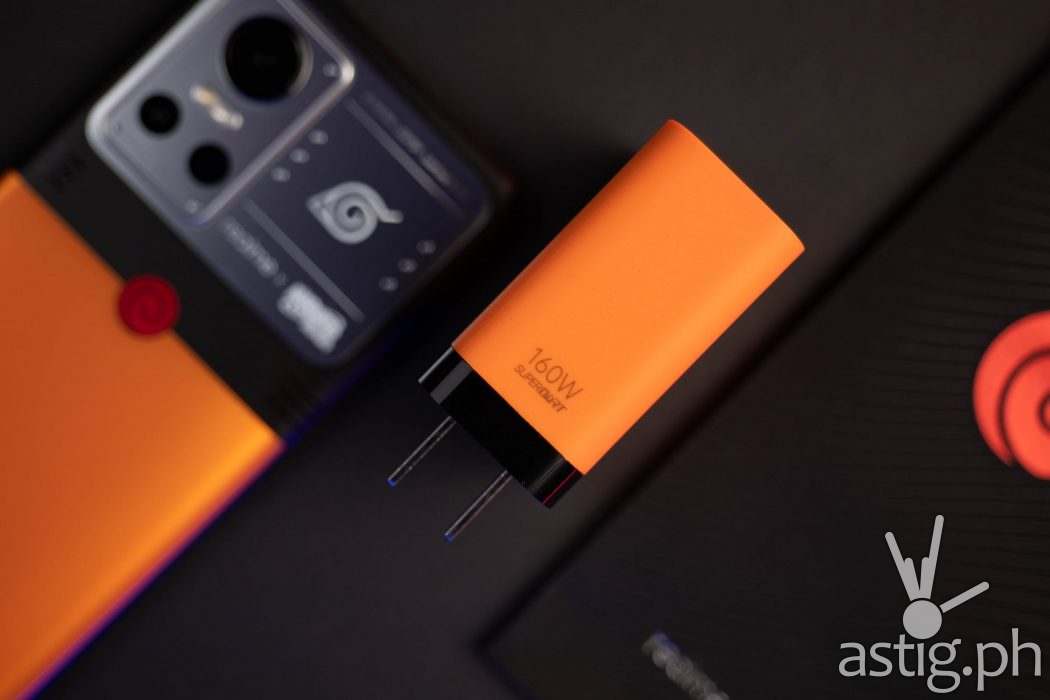 If you're already excited reading this, wait until you hear our battery life test results! How long do you think it will last with its AMOLED display and 5nm chipset on WiFi? Any guesses?
Our initial tests gave us well over 13 hours, but we repeated it several times and managed to get 14 hours and 8 minutes. This is one of the highest figures that we've recorded so far!
Once again, this is purely on WiFi, and putting a SIM card brought it down to 11.5 hours which is still impressive. AccuBattery tells us that we can get well over 15 hours, but we have only been using the phone for a week so we think it is too early to make a proper assessment.
Also, note that these numbers may go up or down depending on how you use it. Heavy mobile gamers would see the biggest hit, but even if you halve it we're still looking at around 7 hours of screen time at worse which is still higher than the average.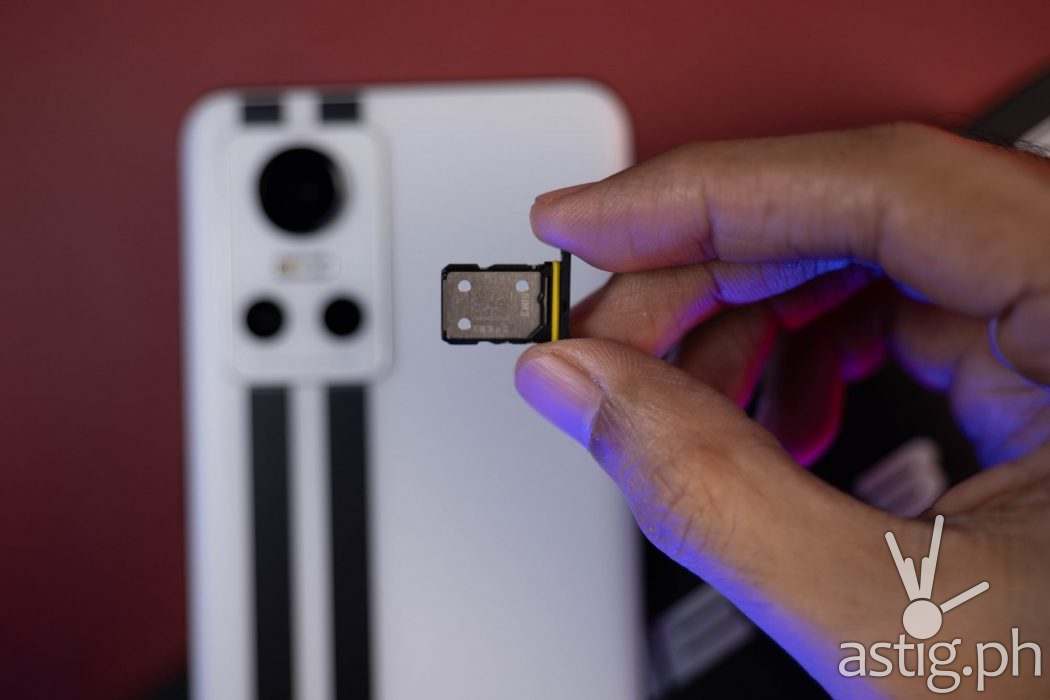 That's assuming you use the phone continuously without charging, becauses the moment you do – boom, 50% in 12 minutes and you're back up and running!
Verdict
As a flagship product, realme GT Neo 3 does many things right, starting with three of the most important hardware components: screen, CPU, and battery.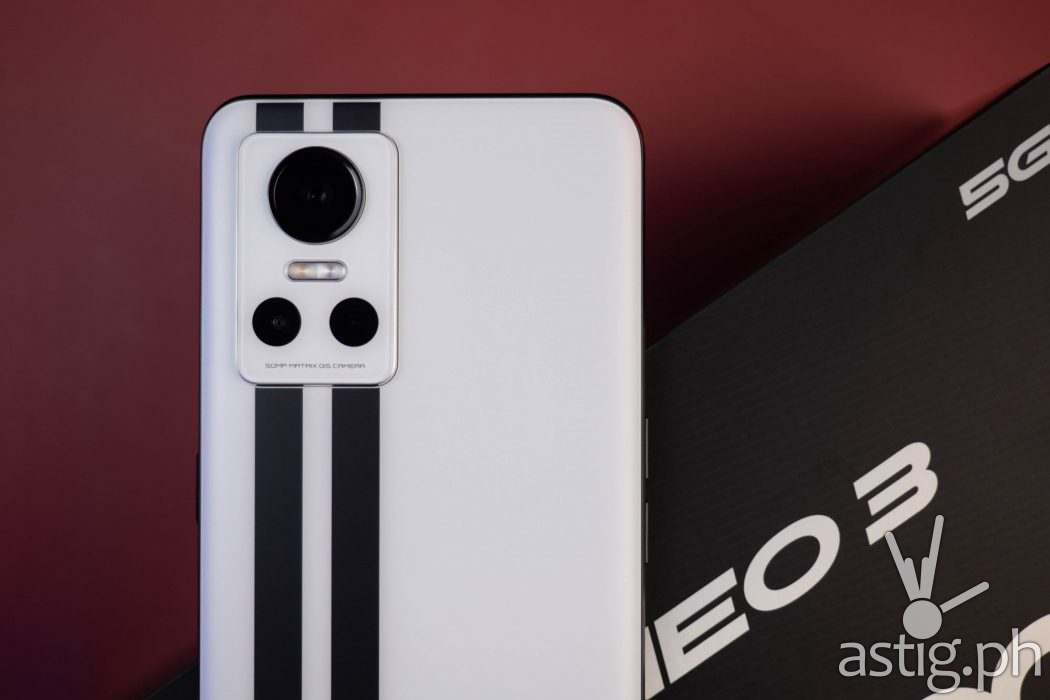 That 6.7-inch AMOLED screen has one of the thinnest chins on a realme smartphone so far, immediately setting it apart and giving it that flagship identity. CPU performance on the Dimensity 8100 5G exceeds the Snapdragon 8 Gen 1, the flagship standard of late 2021-early 2022.
With 14 hours of screen time without any optimizations, the realme GT Neo 3 leaves other flagships behind.
This leaves camera performance and gaming, two areas where we feel that the GT Neo 3 can do better.
We will never cease to be impressed with the Sony IMX766 OIS sensor, but one camera alone does not define a system consisting of four sensors. Gaming on the Dimensity 8100, while impressive, is nowhere near what we get out of flagships.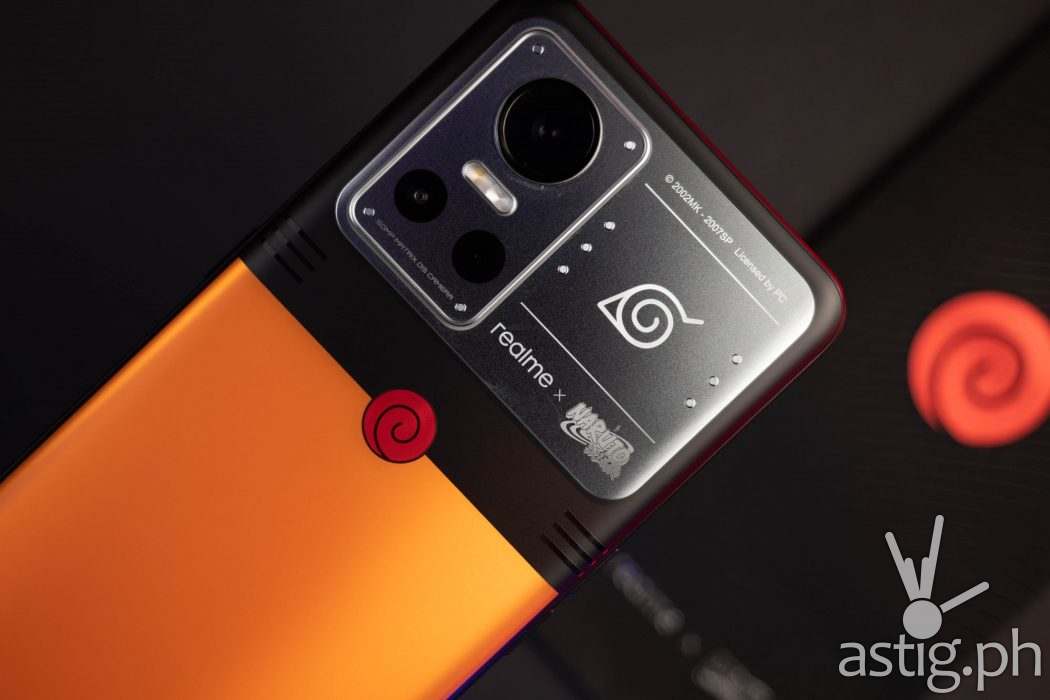 Priced at P29,999, we feel that it is a little steep given that competing products with similar specs are already available in the market. Had it been launched back in March or Apil, it would have made even more waves than the splash it creates by launching late July-August.
Perhaps realme is getting too comfortable with that #1 spot, but we hope that we are wrong. We hope that realme is trying, and if the forward-looking designs on both the standard and Naruto Edition were any indication of their efforts, we can be sure that realme will never stop trying.
realme GT Neo 3 specs
Display: 6.7 inches; 1080 x 2412 pixels; 120Hz; AMOLED, Gorilla Glass 5
SIM: Dual SIM (nano-SIM, dedicated slots)
OS Android 12; realme UI 3.0
Chipset (SoC): MediaTek Dimensity 8100 5G (5nm)
CPU: Octa-core (4×2.85 GHz Cortex-A78 & 4×2.0 GHz Cortex-A55)
GPU: Mali-G610 MC6
Memory (RAM) + storage: 8 GB LPDDR5 + 256 GB UFS 3.1
Expansion: none
Main camera (rear): 50MP f/1.88 Sony IMX766 OIS (wide) + 8MP f/2.25 (ultrawide) + 2MP f/2.4 (macro)
Selfie camera (front): 16MP f/2.45
Connectivity: 2.4/5 GHz Wi-Fi 802.11 b/g/n/ac/6; Bluetooth 5.3
I/O: USB Type-C; fingerprint sensor (under-display)
3.5mm audio jack: none
Battery: 5,000 mAh; 80W Super DART Charge
Colors: Nitro Blue, Sprint White, Asphalt Black
Price (Philippines): P29,999 (SRP) P25,999 (early bird discount)