Curious about the Samsung Galaxy J7 Core officially launched in September, and yet still skeptical about the reviews you've read online? Fret not, as we might just help you reconsider (if the budget-friendly price tag already doesn't).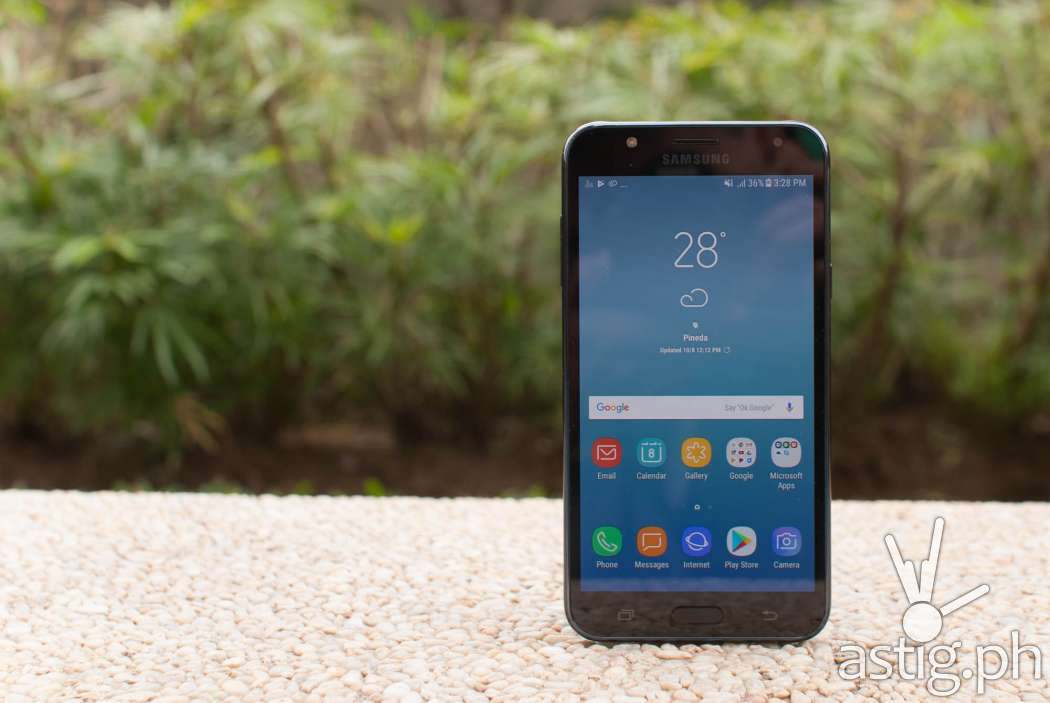 BUILD AND DISPLAY
The Galaxy J7 Core looks and feels solidly built, though the polycarbonate material can be a little plasticky. It's slim at 7.6 mm and light at just 170 grams, which can be a blessing and a hindrance as those dimensions make the device easily slip from your hand, into your bag or out your jeans pocket.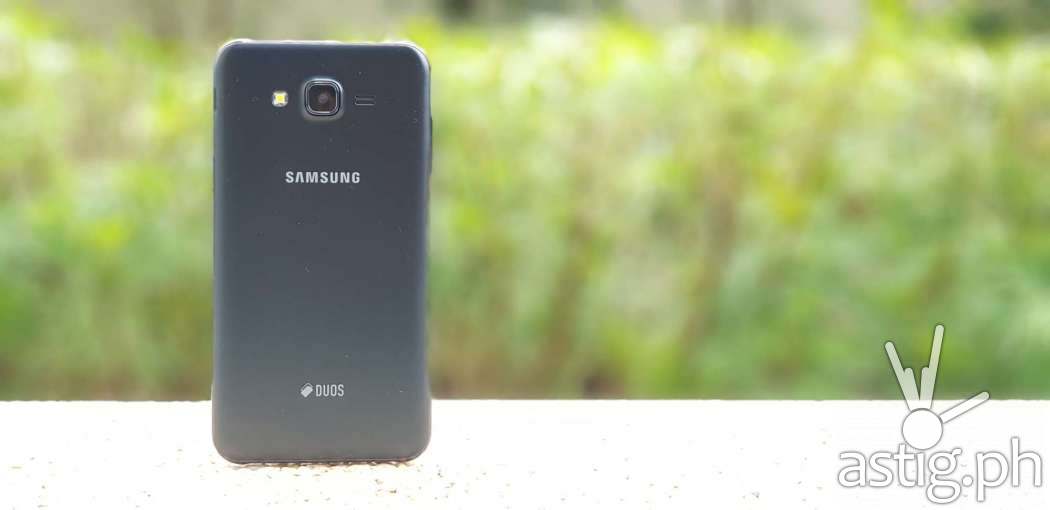 The device we received for review is in black, although there's a beautiful gold finish available.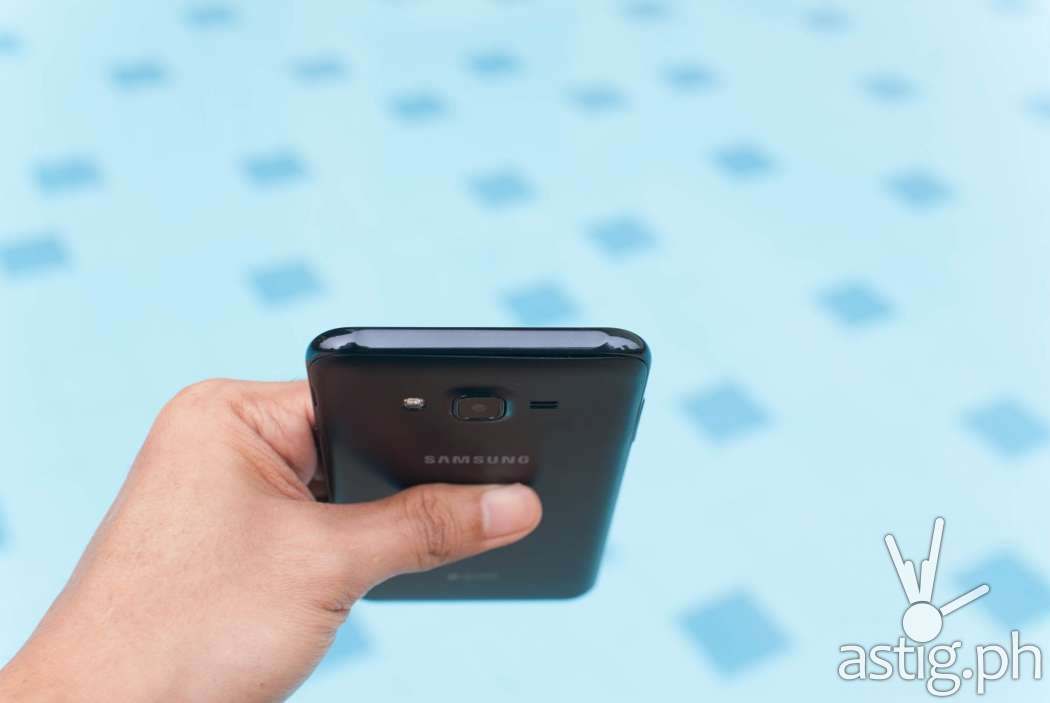 It features a 5.5-inch, Super AMOLED display that only operates at 720p and a 2GB RAM with 16GB of expandable storage. The chipset is the reliable 14nm Exynos 7870, making it easy to perform daily tasks fairly quickly.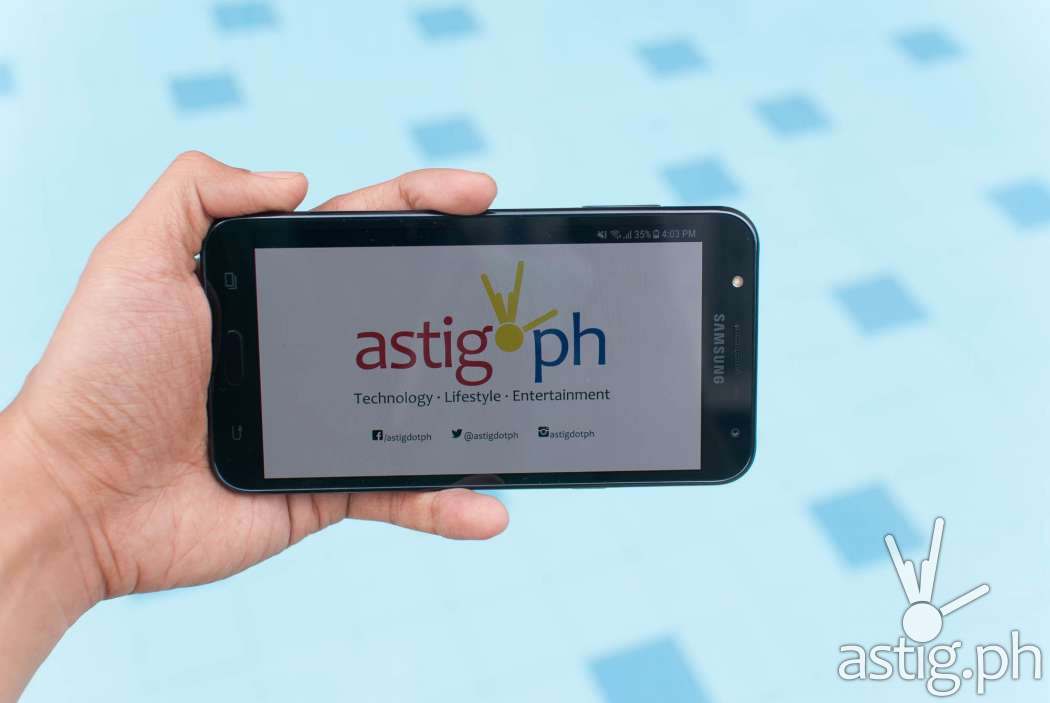 PERFORMANCE
To test the Samsung Galaxy J7 Core's performance, we went ahead and used AnTuTu, PCMark, 3DMark and Epic Citadel. We were determined to figure out if the device was indeed suitable for hardcore or casual gamers.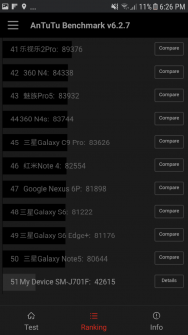 ANTUTU RESULTS
It took some time to run the test, but the results were surprising.
As you can see from the AnTuTu Benchmark results, the Samsung Galaxy J7 Core fares poorly against other models.
PCMARK for ANDROID RESULTS
This app measures device performance and battery life while running typical tasks like web browsing, image editing, content reading and the like.
We were pretty sure it would perform just like the other devices in its category, and we were glad it did. Performance rating is in the league of the Nokia 5, Xiaomi Redmi 4X and the cousin Galaxy J7 Pro.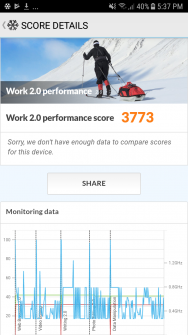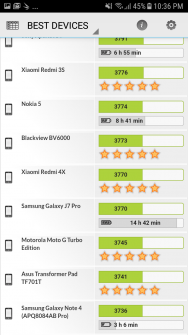 3DMARK RESULTS
3DMark is designed to test gaming devices, and we were eager to learn if the Samsung Galaxy J7 Core could really perform. With the Sling Shot Extreme tool, the device was rated a disappointing 217. By comparison, top performing gaming devices on this tool include the Apple iPad Pro (2017), ZTE Nubia Z17 and Samsung Galaxy Note 8.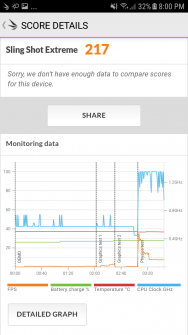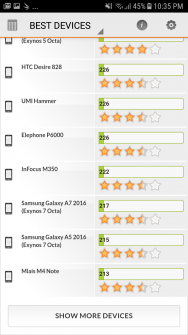 Make no mistake: You can still run gaming apps on this device, just don't expect mind blowing frame rates.
EPIC CITADEL RESULTS
Benchmark testing done on Ultra High Quality shows an average FPS of 35.7. During the test we noticed the FPS went upwards of 100 and as low as 15, but it could have been just our imagination.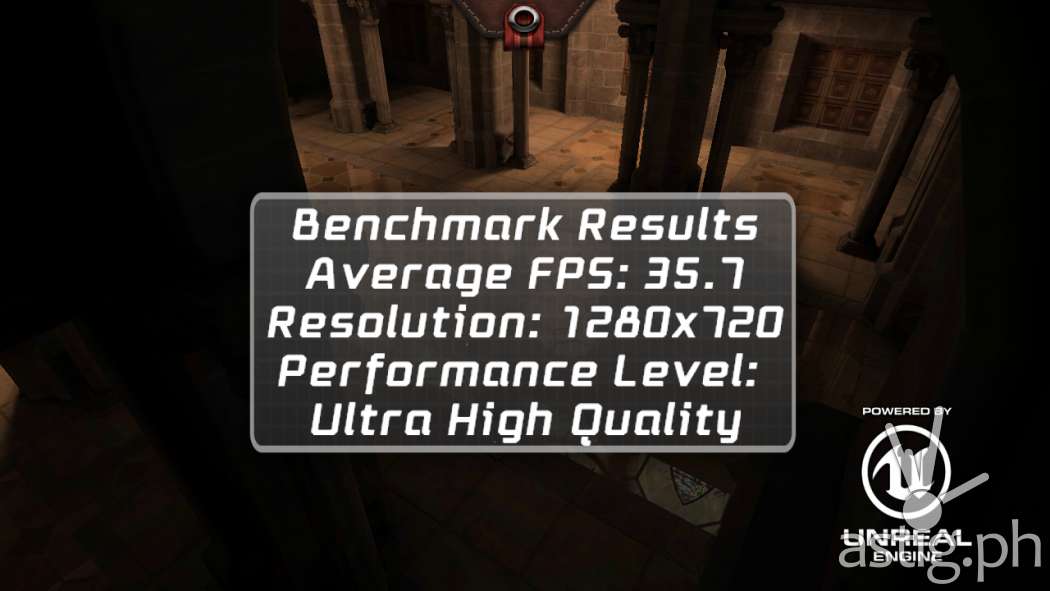 CAMERA
We tested the Samsung Galaxy J7 Core's front and back cameras using ambient lighting. The device features a 13MP, f/1.9 main camera and a lower resolution 5MP, f/2.2 selfie one, which includes a selfie flash and beautification options.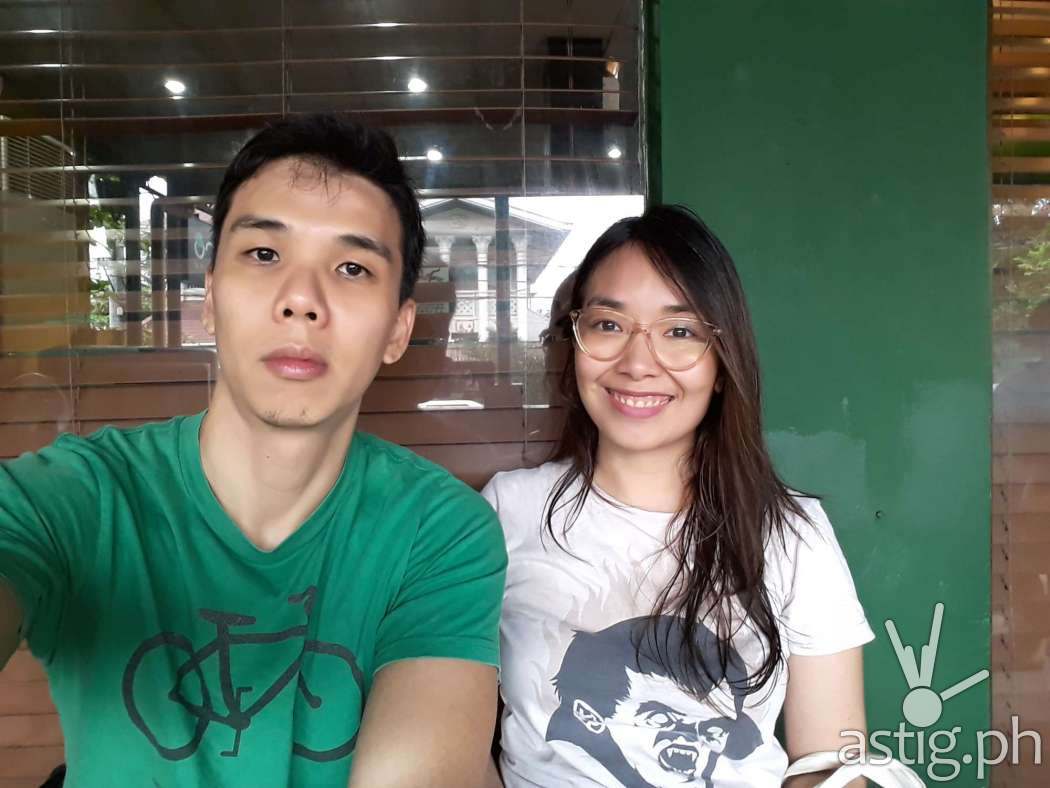 With Samsung's pre-installed beautification feature, we were able to adjust our face width, skin tone and eye size (above). We realized we looked much better with natural lighting, too!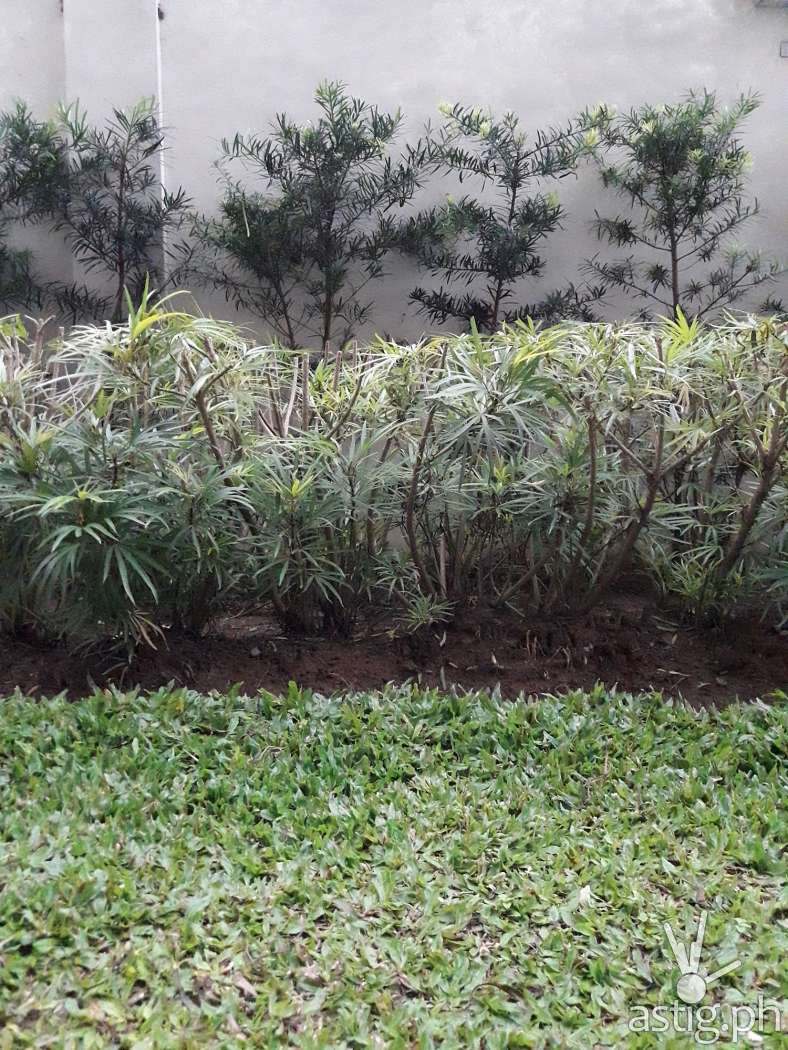 We also took a random picture of some shrubbery under cloudy skies, and got the above result. The original image exceeded 5MB (3096×4128) so we had to adjust it for this article.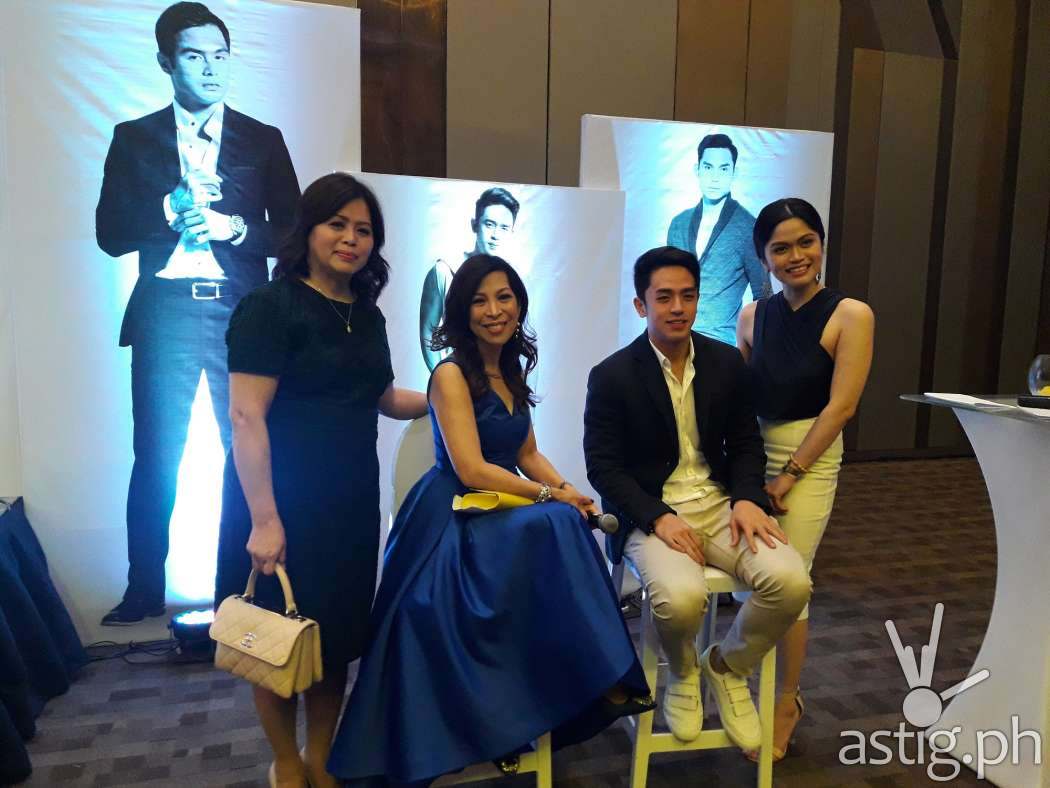 To test indoor lighting, we attended a hotel function and got to take pictures of celebrities (tee hee)! Image above could be adjusted using the smartphone's editing software so it's not much of a biggie. Note that the image above was originally more than 5MB in size too (4128×3096).
BATTERY
Sure, this smartphone comes outfitted with a 3,000 mAh removable battery. 3,000 mAh is pretty standard nowadays, but we were still impressed by how the battery life is conserved and the device maintained.
We are also happy to report that the device was fully charged in just about two hours, and with normal usage (very minimal calls, texts, online browsing, gaming) and mostly standby mode, it takes nearly a week to fully discharge.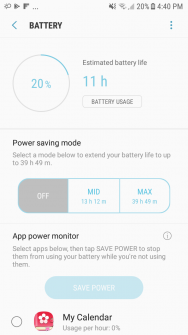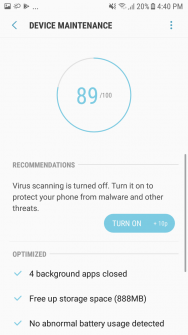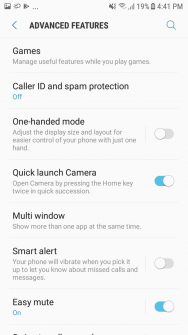 FEATURES AND ACCESSORIES
Other features include Wi-Fi b/g/n, Bluetooth 4.1, Dual-SIM and LTE support, a Micro USB 2.0 and 3.5mm audio jack. All Pinoy mobile essentials.
Surprisingly the charger and earphones that come with the device are in white. The earphones work as expected, although the pair didn't feel snug when worn.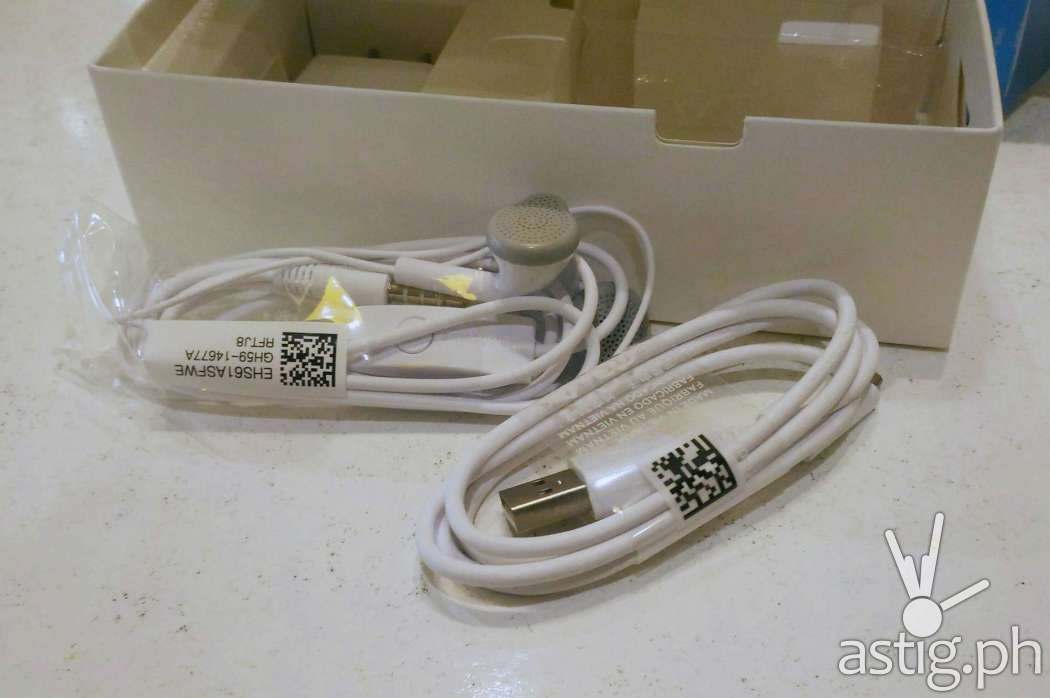 VALUE FOR MONEY
Overall the Samsung Galaxy J7 Core comes with all the bells and whistles the average Juan dela Cruz will need for daily activities and connecting with loved ones, may it be via text, call, a messaging app or even an online strategy game. The device is capable of lasting a long time, too. So at Php 9,990, it's a pretty good buy.