Indulge in the fragrance of The Scents & Oils Shop!
The Scents & Oils Shop was launched was officially  by AMC Star Marketing Services and co -organized by PMCM Events Management in Tribu Babaylan in Quezon City.
Their vision is to be one of the leading franchising companies nationwide that specializes in the distirbution of high quality & efficient fragrances, massage and essential oils in avery reasonable price. Aside from the new look or packaging they have added a lot of scents that everyone will love. Body mists, massage oils and essential oils have a variety of  scents to choose from. AMC Star Marketing Services provides opportunities for people who wants to earn extra income be it part time or full time.
The launch was hosted by the dancing host Miss Jill Ngo and was attended by friends and business partners of Miss Anna Sepnio, President of AMC Star Marketing Services Inc. She says "All that is required to be successful in a franchising business like TSOS is commitment and must have a desire to help others " She added "In TSOS, we want to be the company if choice in franchising because we offer best marketing plans, earning opportunities and nationwide distribution of perfumes and oils and we make sure that everything is of high quality.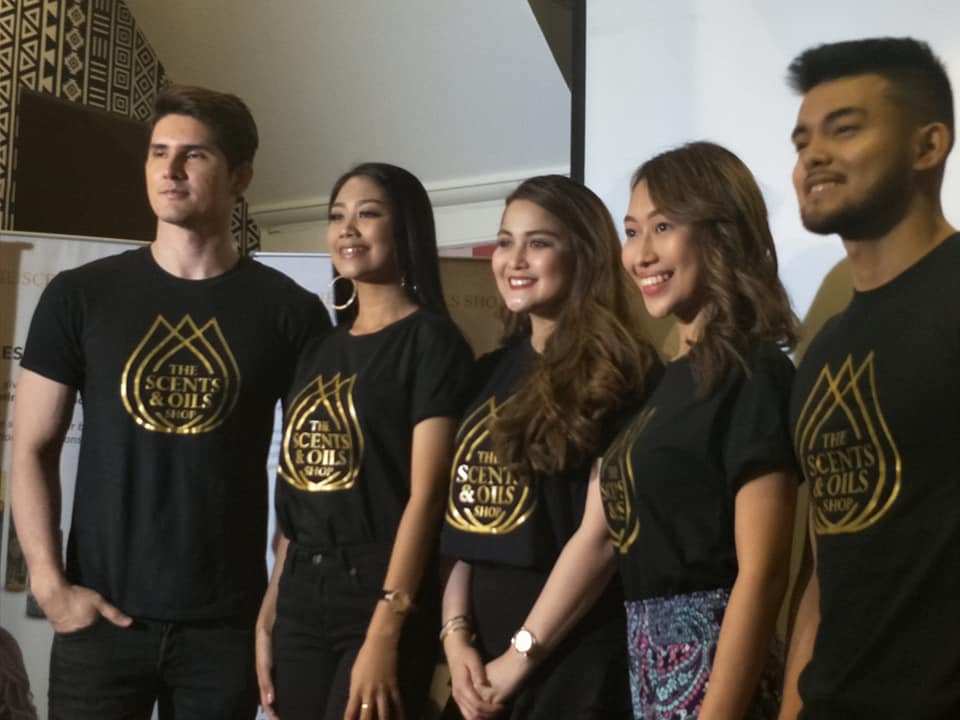 The Scents & Oils Shop brand ambassador is the TV Host, Actress and Model Miss Dianne Medina believes in TSOS products. She personally use them to really relax after a hectic day. She loves the massage oils and she highly recommend it to everyone who works so hard and deserves to be pampered even in the comfort of their homes.
Essential Oils variants are Lavender, peppermint, olive, eucalyptus, green tea, sweet orange, bamboo fresh and more. These can help ease headaches, allergy, muscle pain and gives you a good night seep and prevents exhaustion. Massage oils are good for spa business and body mists are inspired by the famous perfumes we used to buy that are quite expensive. If you wish to speak with TSOS representative, call 0915 754 4351 or 0926 530 6347 or email [email protected] or [email protected]  
The Scents & Oils Shop! So Beautiful , So Therapeutic